The 35th ASC Awards will take place this year in Filmocracy on April 18th, 2021 at 11AM PDT.
To join this years event you will need a Remo account.
Once you have created a Remo account you will be able to access the event on the day of the event with this link:
To RSVP for this event please email [email protected].
This event can be experienced on all of your desktop and mobile devices.
We strongly recommend you use your desktop for this event.
iPad & other Tablets are not recommended for use.
For the best viewing experience we strongly recommend that you use Chrome.


Please update whichever browser you are using to the latest version.
---
Quick Start Guide
Entering the 35th ASC Awards takes you to the Overmap, where you will select a Building to join and hang out with other guests on a Floor at Tables you can move freely amongst.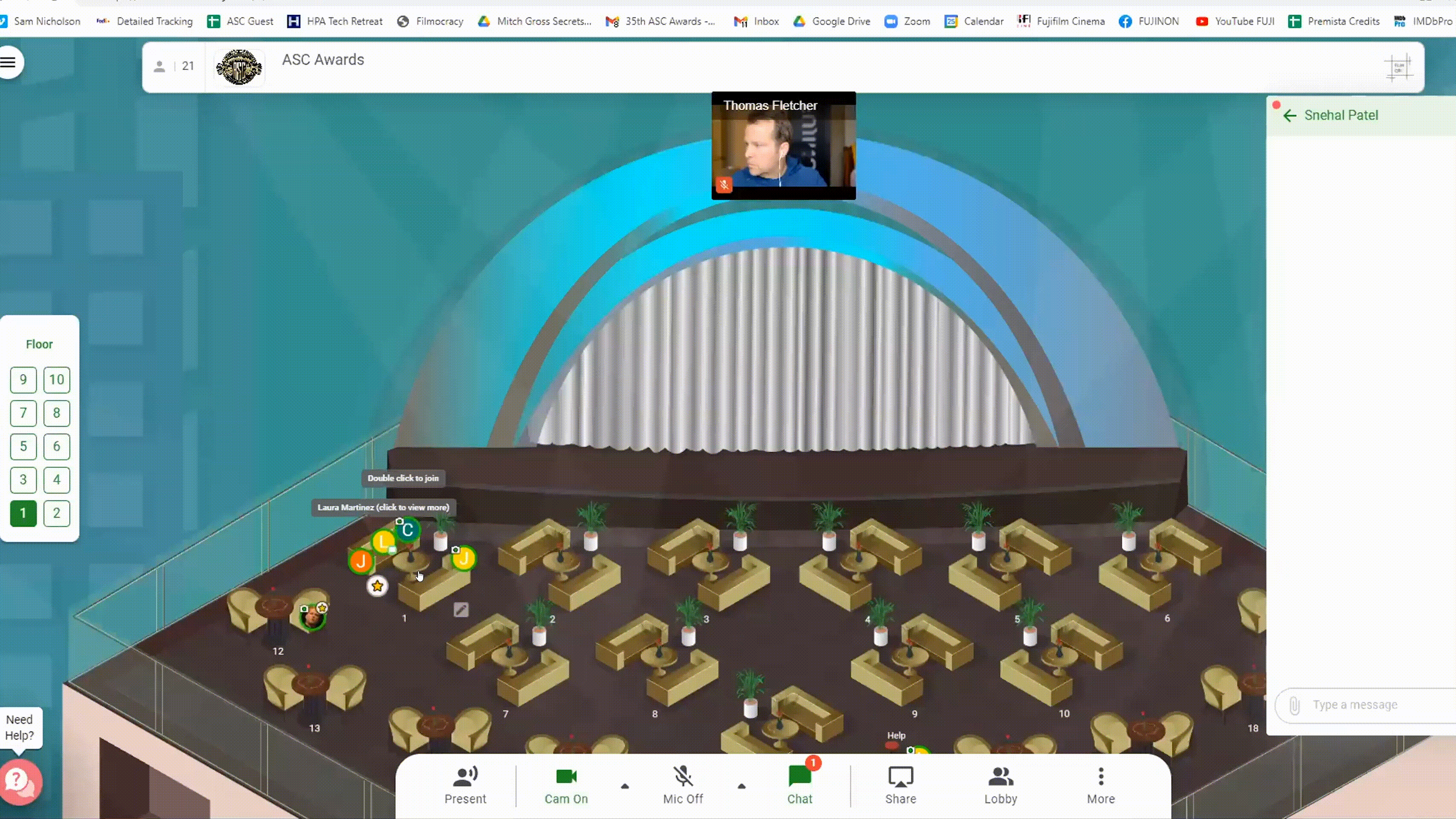 Each Table has a limited number of seats. If a table is full, you will need to wait until someone steps off the table, or invite a guest to separate table.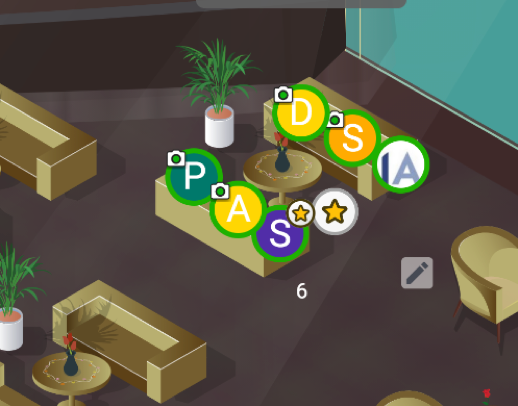 During the Cocktail Hour sponsored by Keslow Camera, all buildings, floors, and tables will be open to all guests. Buildings can be moved between by returning the Overmap at any time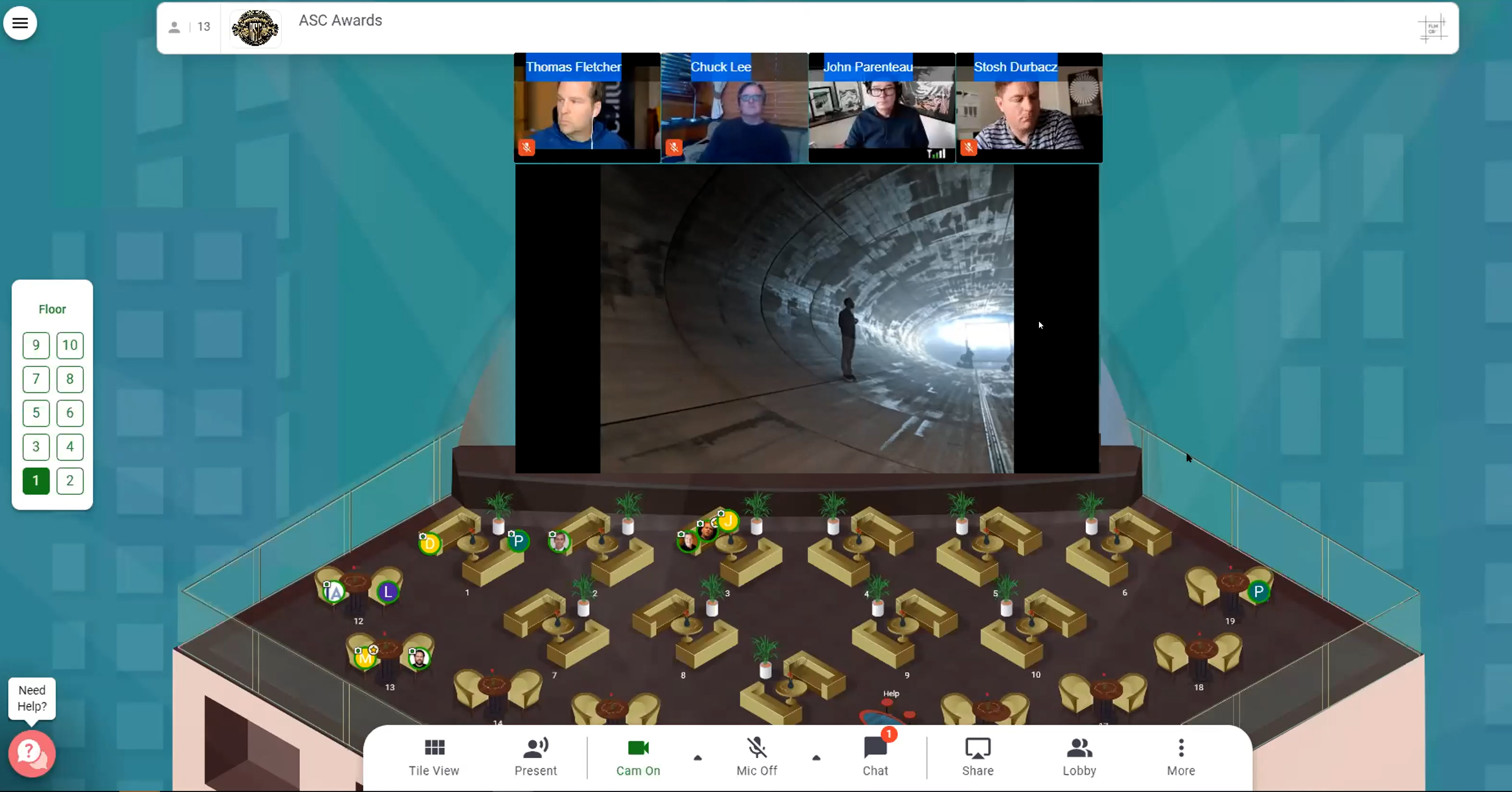 For the Awards Presentation, buildings will be limited to Elite Sponsors and their guests. All all other guests will find their seats in the ASC Clubhouse. Guests will find their seats at the table assigned to them before the event. The Presentation Livestream will be viewable for guests at their table.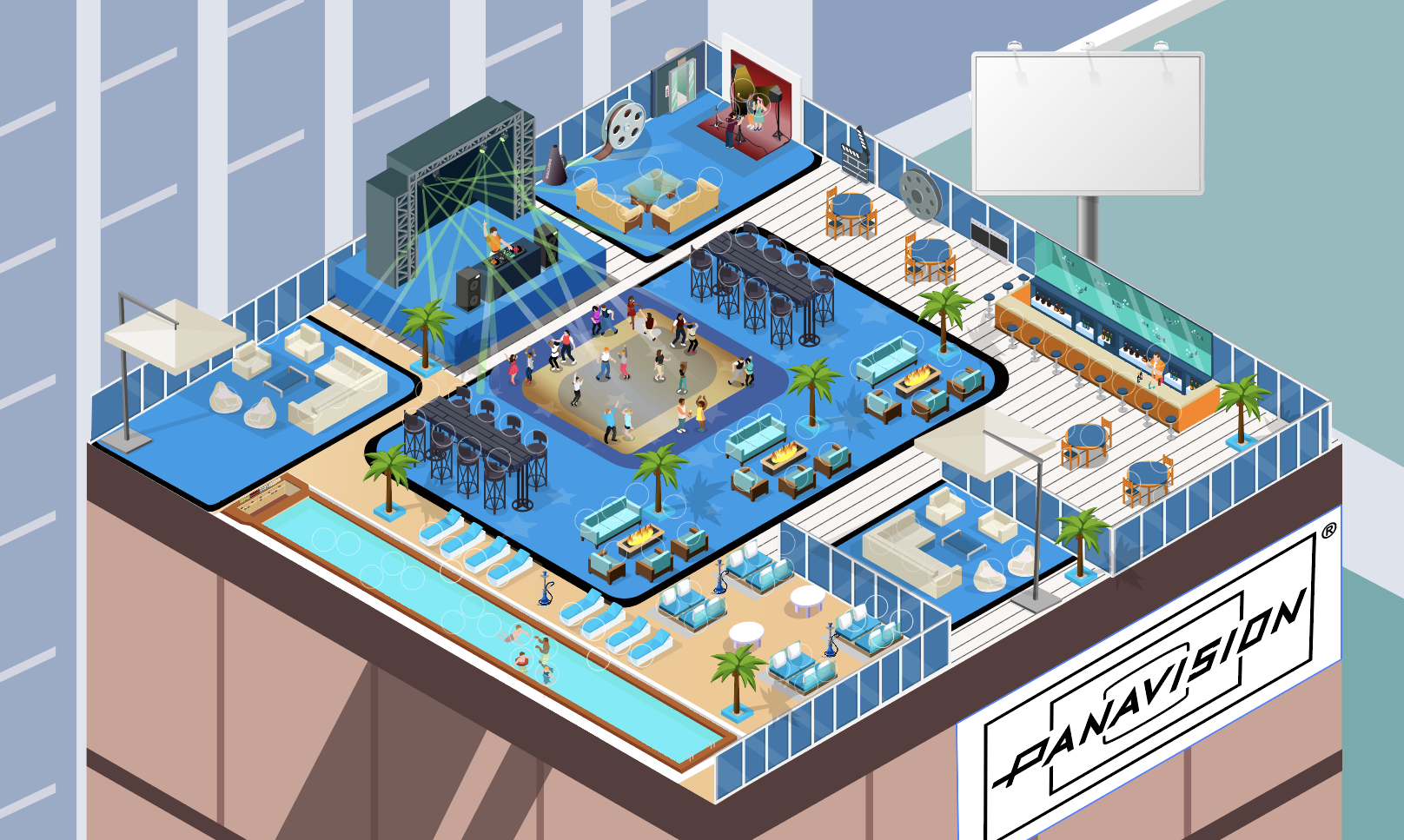 The After Party sponsored by Panavision will take place in the ASC Clubhouse. It will feature 2 DJs and a Selfie Booth on all floors, and is open to all guests.

---
Here is a good YouTube video summarizing the Remo platform which Filmocracy uses: https://youtu.be/7MULDTn909k. Please note: this video does not feature the exciting graphics that will highlight the historic Hollywood & Highland community and showcasing, of course, the legendary and iconic ASC Clubhouse.
Please continue to check back on this page for more information leading up to the day of the Awards!
P.S. Here is a summary of the event in local time of the major production markets.


Sunday, April 18, 2021
Los Angeles & Vancouver Time

11:00am-12:30pm Cocktail Party

12:30pm-2:30pm Award Ceremony

2:30pm-4:30pm After Party

New York, Toronto & Atlanta

2:00pm-3:30pm Cocktail Party

3:30pm-5:30pm Award Ceremony

5:30pm-7:30pm After Party

London

7:00pm-8:30pm Cocktail Party

8:30pm-10:30pm Award Ceremony

10:30pm-12:30am After Party

Paris, Berlin & Prague

8:00pm-9:30 Cocktail Party

9:30pm-11:30pm Award Ceremony

11:30pm-1:30am After Party

Monday, April 19, 2021
Australia
4:00am-5:30am Cocktail Party
5:30am-7:30pm Award Ceremony
7:30am-9am Breakfast at the ASC After Party