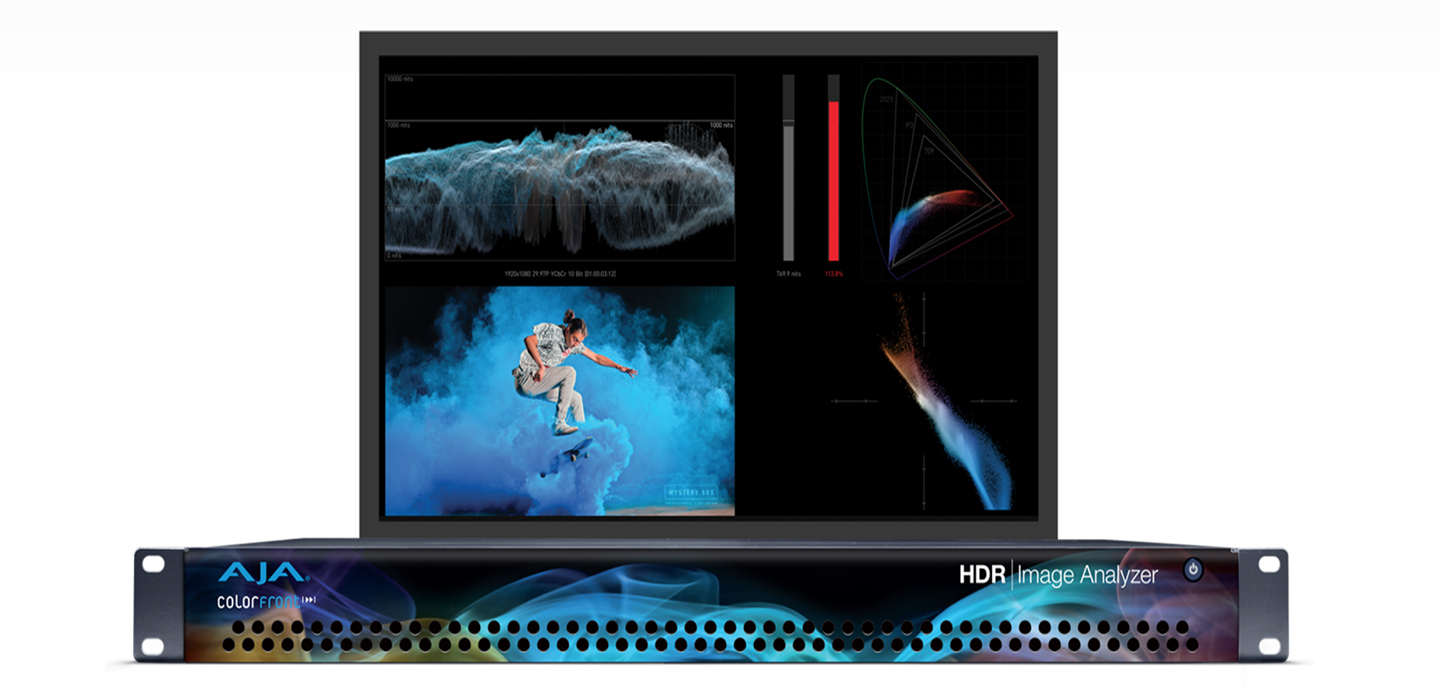 AJA HDR Image Analyzer

IBC 2018: A 1RU device featuring Colorfront to streamline HDR monitoring and signal analysis.
David Alexander Willis
IBC 2018: A 1RU device featuring Colorfront to streamline HDR monitoring and signal analysis.
Announced during IBC 2018 in Amsterdam, the AJA HDR Image Analyzer is an HDR monitoring and analysis appliance that can support up to 4K/UltraHD/2K/HD, HDR and WCG content for broadcast and OTT entertainment.
At $15,995 list, the device is designed to be useful from set to post, also addressing the needs of quality control and mastering within a single box. AJA and Colorfront previously collaborated on AJA's $7,995 FS-HDR real-time HDR/WCG converter.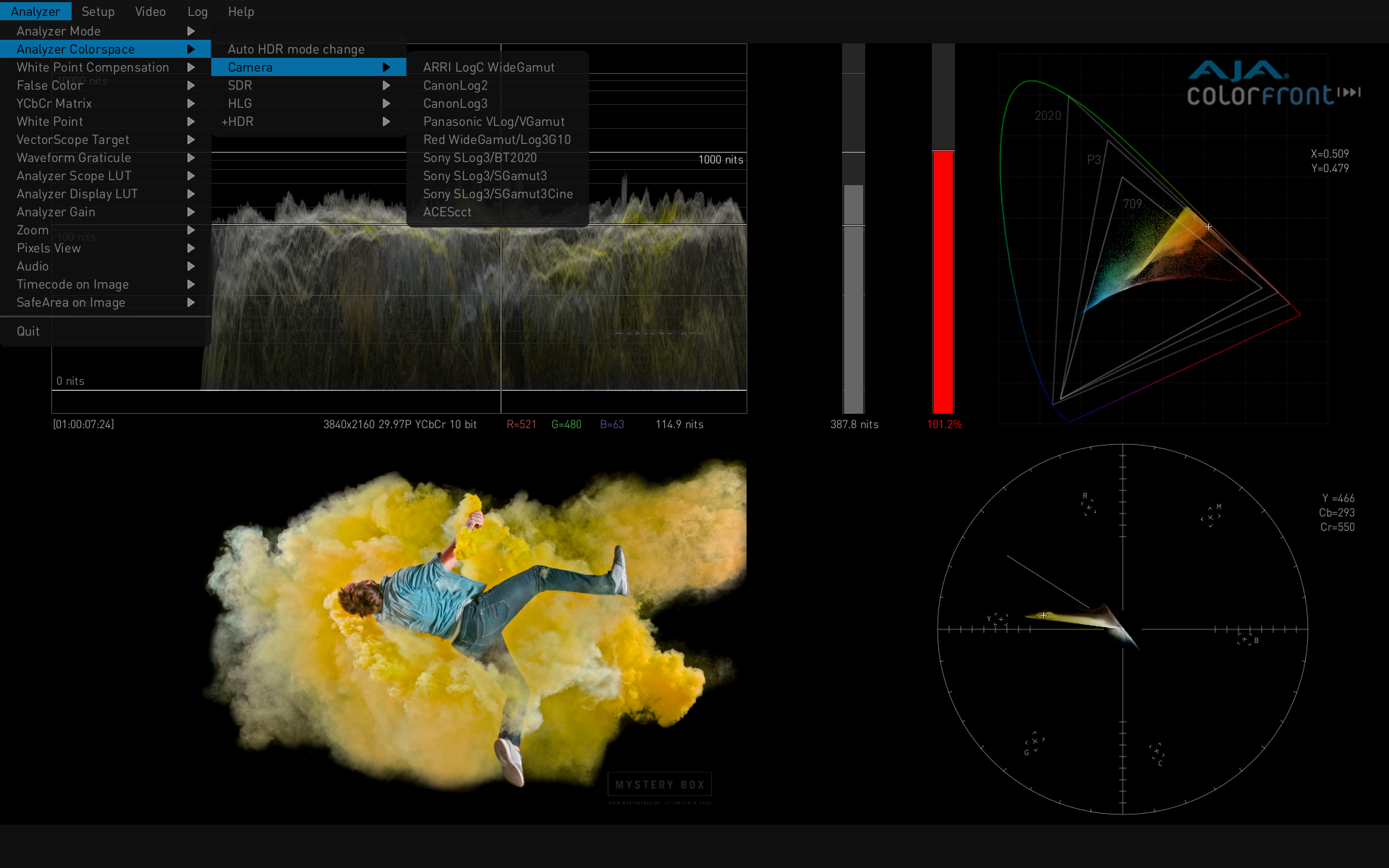 Powered through software that has been developed by Colorfront, known for award-winning on-set dailies and transcoding systems, audio and video I/O engineering from AJA has fit the HDR Image Analyzer into a single-rack enclosure. HDR standards include Hybrid Log Gamma (HLG) Perceptual Quantizer (PQ), and Rec.2020 for 4K and UHD workflows.

"Production professionals are embracing 4K HDR and WCG at a breakneck pace to bring audiences more compelling viewing experiences, making quality control a central focus. We're excited to bring them HDR Image Analyzer, which will improve quality control with a cost-efficient and proven Colorfront toolset for monitoring and analyzing HDR productions, all in real time," said Nick Rashby, President, AJA Video Systems, in the press release.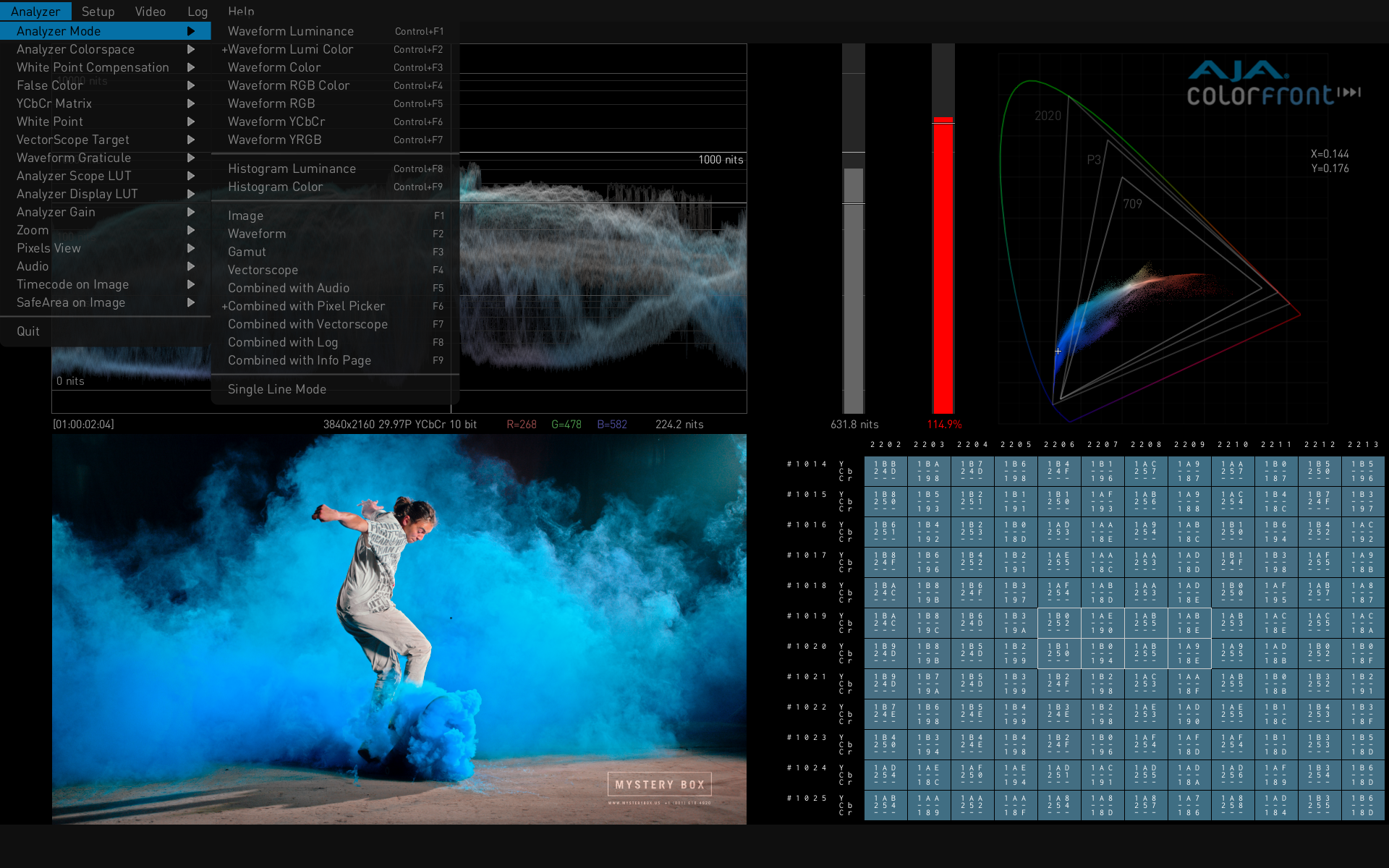 "HDR Image Analyzer marks our second collaboration with AJA in the last year, and we're thrilled to reteam with AJA to bring HDR Image Analyzer to the wider global market," continued Aron Jaszberenyi, managing director of Colorfront. "Our technology partnership addresses a key concern among productions today, of critical 4K/UltraHD HDR quality control, and this new product is aimed squarely at high-end UHD productions mastering and delivering HDR content to broadcasters and OTTs."


HDR Image Analyzer feature highlights:
· Support for display referred SDR (Rec.709), HDR ST2084/PQ and HLG analysis
· Support for scene referred ARRI, Canon, Panasonic, Red and Sony camera color spaces
· Display and color processing look up table (LUT) support
· Automatic color space conversion based on the award winning Colorfront Engine
· CIE graph, vectorscope, waveform and histogram support
· Nit levels and phase metering
· False color mode to easily spot out of gamut/out of brightness pixels
· Advanced out of gamut and out of brightness detection with error intolerance
· Data analyzer with pixel picker
· Line mode to focus a region of interest onto a single horizontal or vertical line
· File-base error logging with timecode
· Reference still store
· UltraHD UI for native-resolution picture display
· Up to 4K/UltraHD 60p over 4x 3G-SDI inputs
· SDI auto signal detection
· Loop-through output to broadcast monitors
· Three-year warranty
There is a lot more information and complete specifications here.
Follow AJA on Facebook, Instagram, Twitter, Vimeo and YouTube.
Follow Colorfront on Facebook, Twitter and Vimeo.
Stay up to date with American Cinematographer on Facebook, Instagram and Twitter.