ASC Master Class Scholarship Program

About the ASC Master Class
The ASC Master Class is an intensive five-day seminar taught in Los Angeles by some of the finest directors of photography in the world.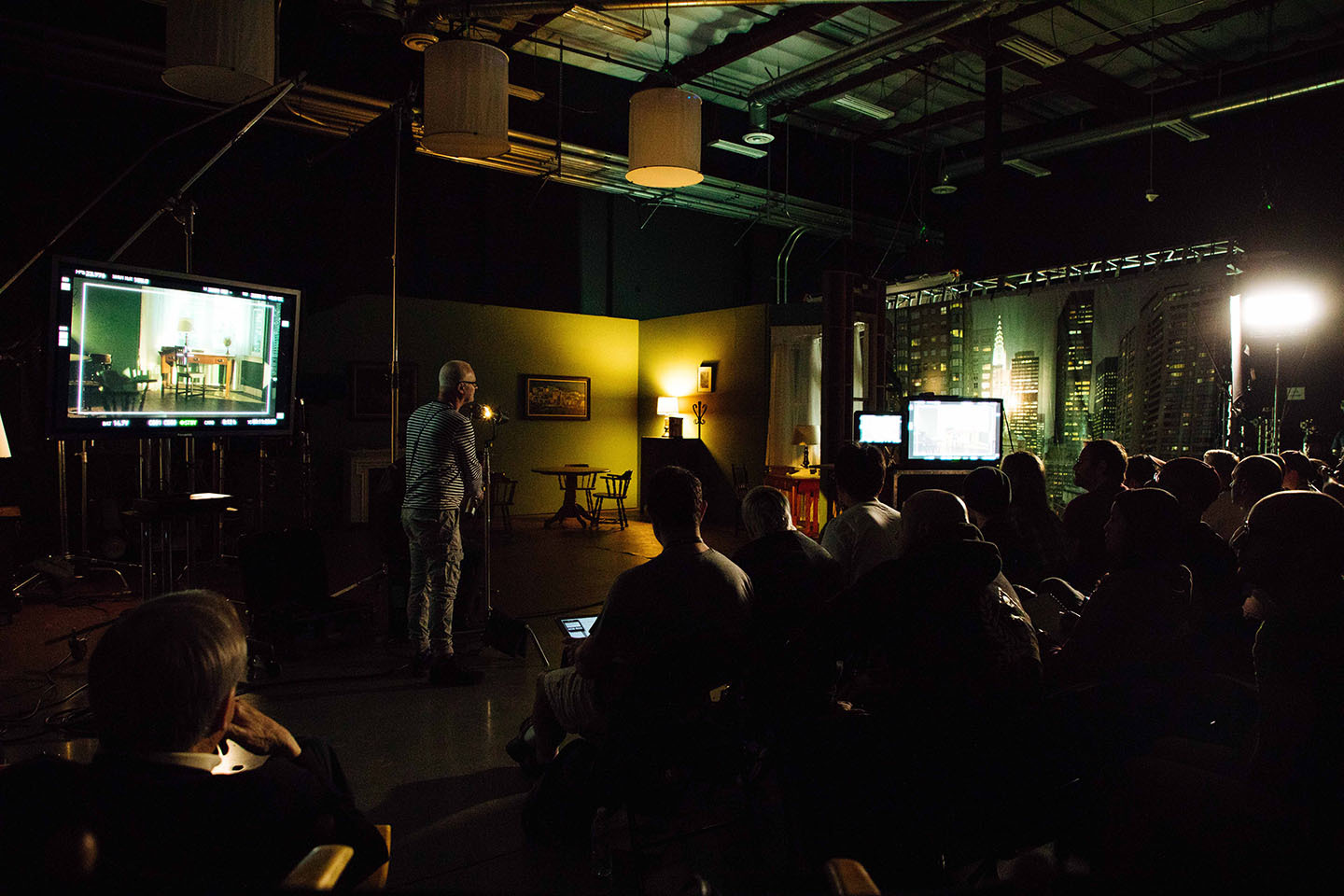 Designed for cinematography students with an intermediate-to-advanced skill set, the ASC Master Class incorporates practical, hands-on demonstrations of lighting and camera techniques with essential instruction in current workflow practices and informed analysis of feature films that are relevant to the coursework.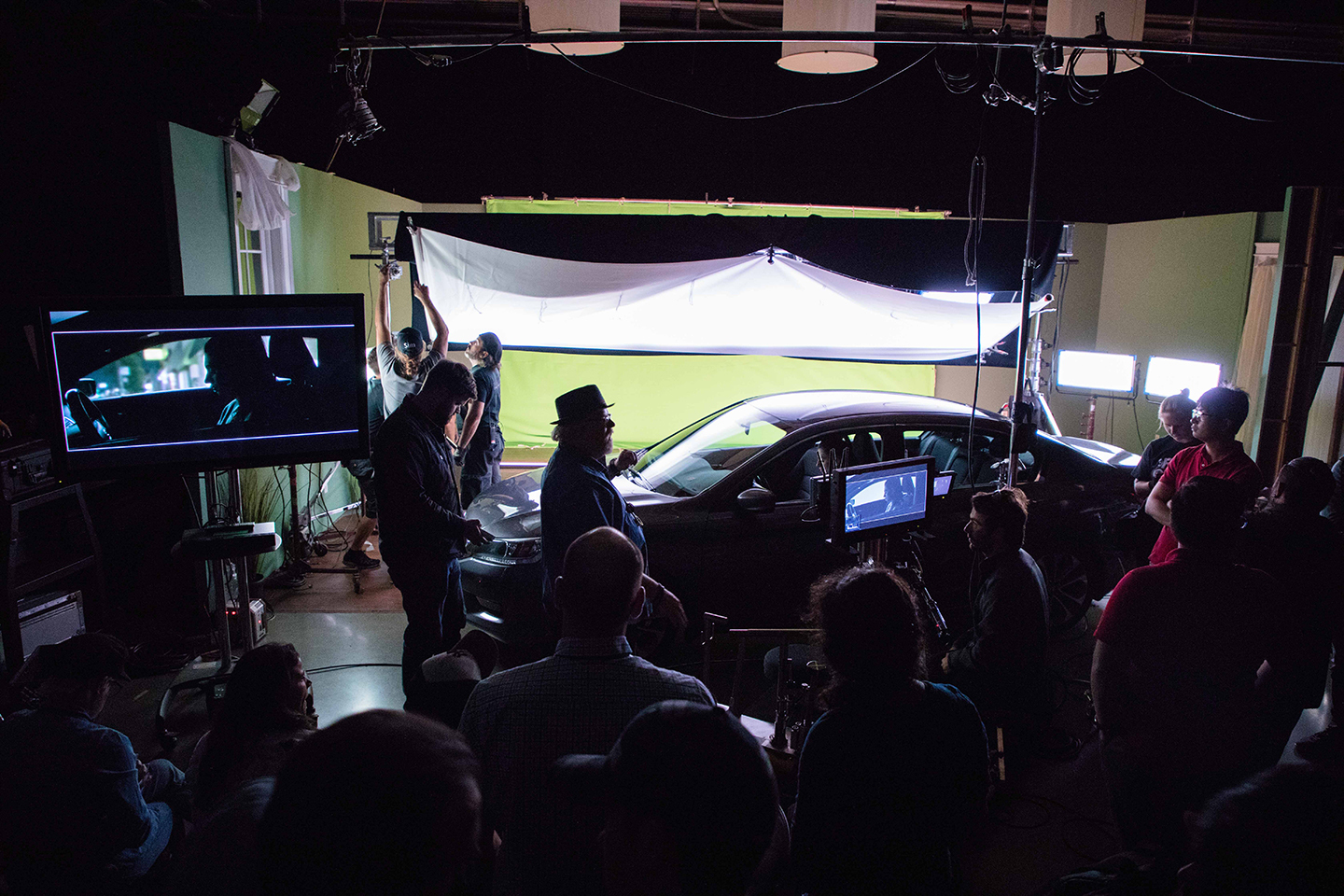 Enrolling in the ASC Master Class will enable you to hone your craft while making valuable professional connections that can jump-start your career. Prominent Society members and associates serve as instructors during the course, offering invaluable insights not only on the creative aspects of the cinematographer's profession, but on business-related topics as well.
Read more about the ASC Master Class here.
About the Scholarship Program
The ASC Master Class Scholarship Program is provided by the ASC Vision Committee, which encourages and supports the advancement of underrepresented cinematographers, their crews and other filmmakers.
The highly competitive scholarship program is available to aspiring or professional cinematographers with financial need who seek to advance their skill set through attendance at the ASC Master Class.
Each award is intended to cover a significant share of a Master Class student's educational experience — including full tuition expenses.
How to Apply
Applications for the 2019 ASC Master Class Scholarship Program have closed. Please check back during the summer of 2019 for the 2020 program.
Submit a completed application and all materials to [email protected].
Application Requirements
Serious interest in pursuing a professional career as a cinematographer
Intermediate-to-advanced cinematography skill set
Financial need
18 years of age or older
Application Materials
A completed application form
Resume or credit list
Artist's Statement
In a short essay (500 words maximum), include:
Your interest in cinematography
Your artistic goals for the next few years or beyond
A cinematographer whose work you admire and why
Any personal information you deem relevant, including gender, race, ethnicity, financial need, disability, special achievements/honors/recognition, community involvement, etc.
URL link to your current reel
Terms and Conditions
Applicant must be 18 years of age or older at the time of application.
By applying to the ASC Master Class Scholarship Program, every applicant is agreeing to all ASC Holding Terms and Conditions listed and available. If you disagree with any terms you may not submit to the program.
The decision of the judges will be final and cannot be contested in any manner. ASC Holding reserves the right to delay announcements for any reason. There is no guarantee of advancement or acceptance into the program.
By submitting to the program you are holding harmless ASC Holding or any affiliates from any claims, expenses and liabilities, including but not limited to invasion of privacy, defamation, copyright, libel, trademark infringement, slander, personal property infringement, etc.
Any accepted applicant may be required to sign an affidavit validating their application to the program.
Any accepted applicants may have their name and picture used for any ASC Holding promotions or promotions of our sponsors or affiliates.
Except where prohibited by law, participation in the program constitutes each applicant's consent to ASC Holding and its agents' use of applicants' names, likenesses, photographs, and/or personal information for promotional purposes in any media, worldwide, without further payment or consideration. All uses of applicants' information are in accordance with our Privacy Policy.
Void where prohibited.
BY SUBMITTING AN APPLICATION TO THE PROGRAM YOU ACKNOWLEDGE THAT YOU HAVE READ AND AGREE TO THESE CONDITIONS. You agree to release and hold harmless ASC Holding, its subsidiary, parent and affiliated companies, judges, instructors, sponsors, and any other organizations responsible for administering, advertising or promoting the program, and every one of their respective members, directors, employees, agents and representatives (collectively, the "Released Parties") past and present from and against any and all claims, expenses, and liability, including but not limited to damages and negligence to property and persons, including but not limited to invasion of privacy, defamation, slander, libel, violation of right of publicity, copyright, infringement of trademark or other intellectual property rights relating to an applicant's application, participation in the program and/or acceptance or use or misuse of scholarship.