Panther Evolves Dolly Design
The new S-Type Dolly combines the advantages of scissor-arm and center-column dolly concepts.
David Alexander Willis
The new S-Type Dolly combines the advantages of scissor-arm and center-column dolly concepts.
The S-Type Dolly from Panther has scissor arm, which makes a 100-percent linear movement with compact double-arm design to ensure low energy expenditure and maximum stability. New full-range technology allows the scissor arm to move the same way up and down, and despite its compact dimensions, the arm can extend up to 57.5".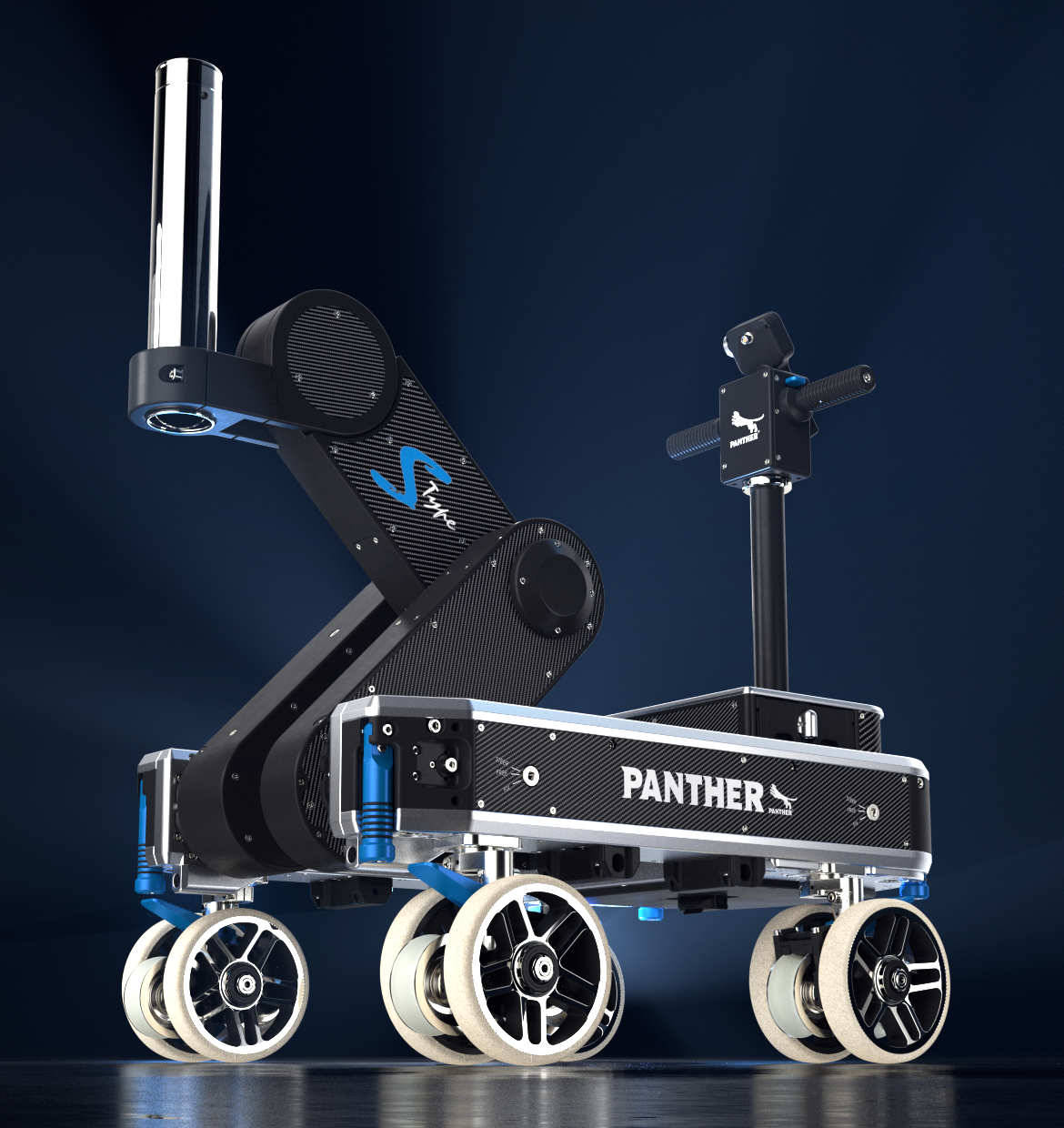 To simplify transportation, the scissor-arm element is detachable, and extra carrying bars help facilitate easy removal. Transportation is also streamlined with the dolly body's integrated, extendable carrying handles.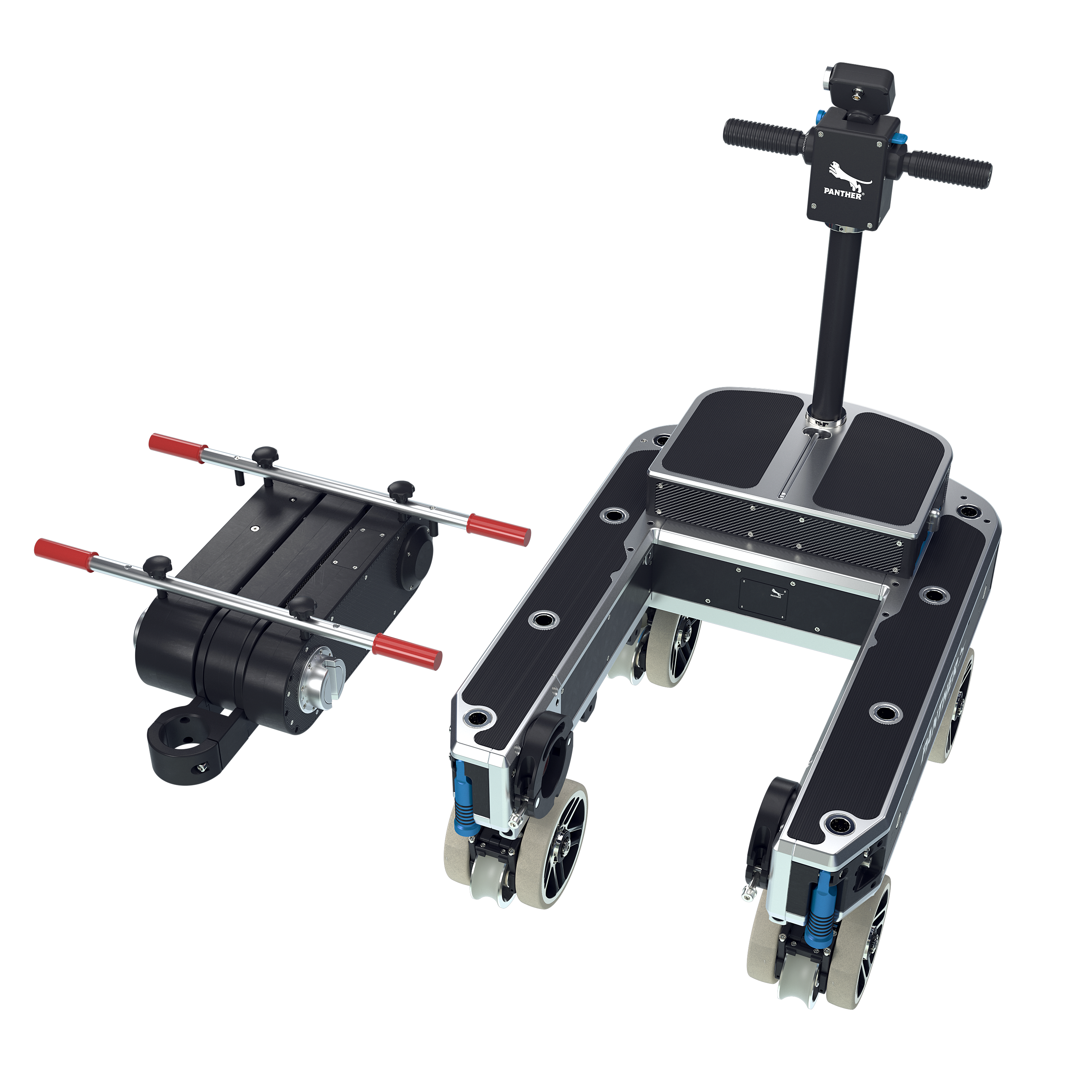 The S-Type Dolly is powered by a electro-mechanical drive system, which allows for programming and limit functions and can work for long durations without charging. In order to realize the dolly's compact and lightweight design, Panther developed slide-in batteries that can be easily and quickly pushed into the side of the dolly. A carrying handle on the batteries facilitates handling and transportation.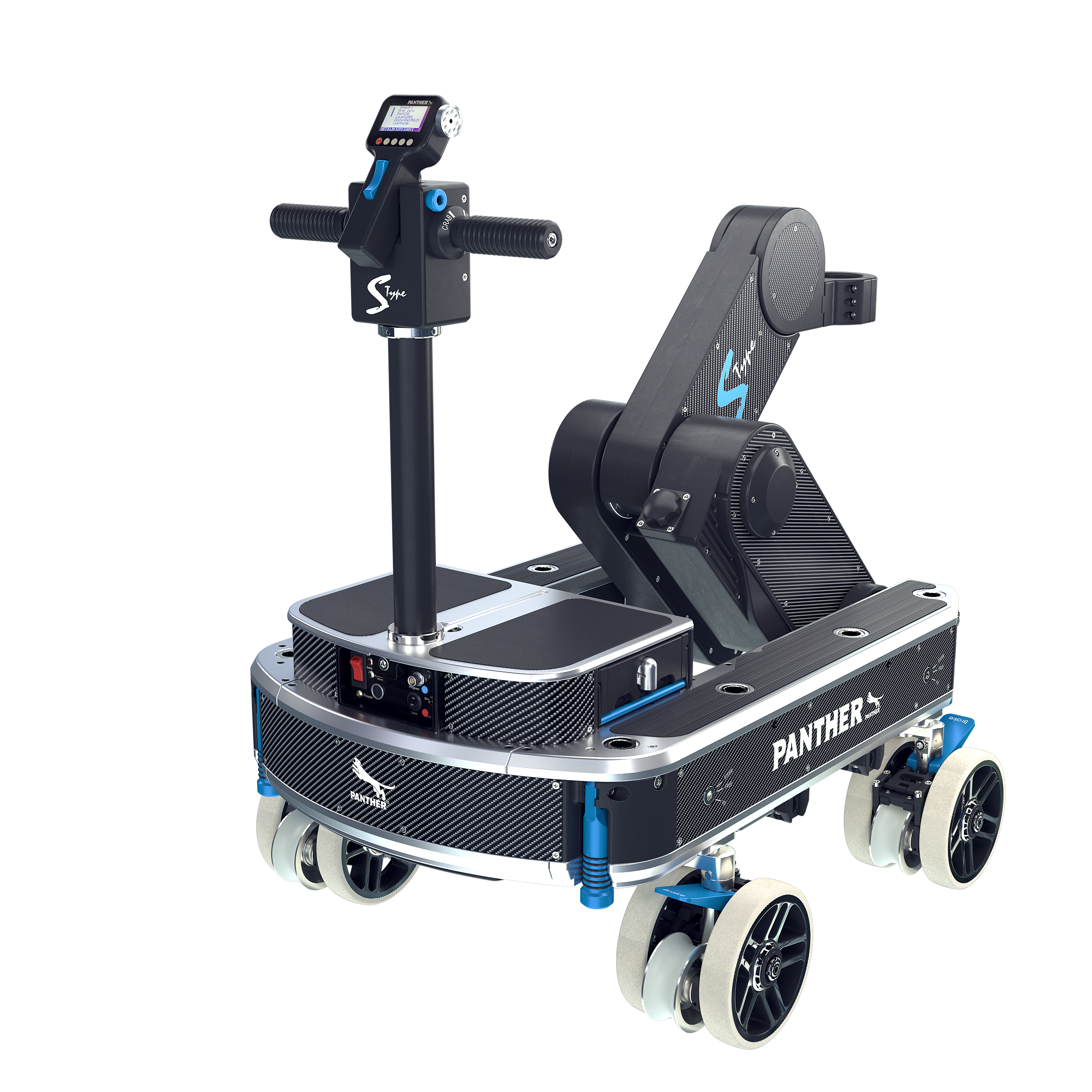 Panther has significantly improved its Combi-Wheels for the S-Type Dolly. Specifically, the brake lever now simultaneously brakes the studio or air wheels with the track wheels.The wheels are arranged in a square configuration, allowing the dolly to be placed lengthwise or crosswise on track without requiring separate wheels or accessories. Giving operators more flexibility, the dolly is equipped with four different steering modes: crab, round, conventional front and conventional rear.
The standard S-Type package includes a wireless handset that can also be used with a cable and parked on the dolly's detachable steering rod. Information available through the handset's interface includes arm level, height control, battery check, charging, fine adjustment of speed control, and limit and program operations. Additionally, the handset is 100-percent waterproof down to 20".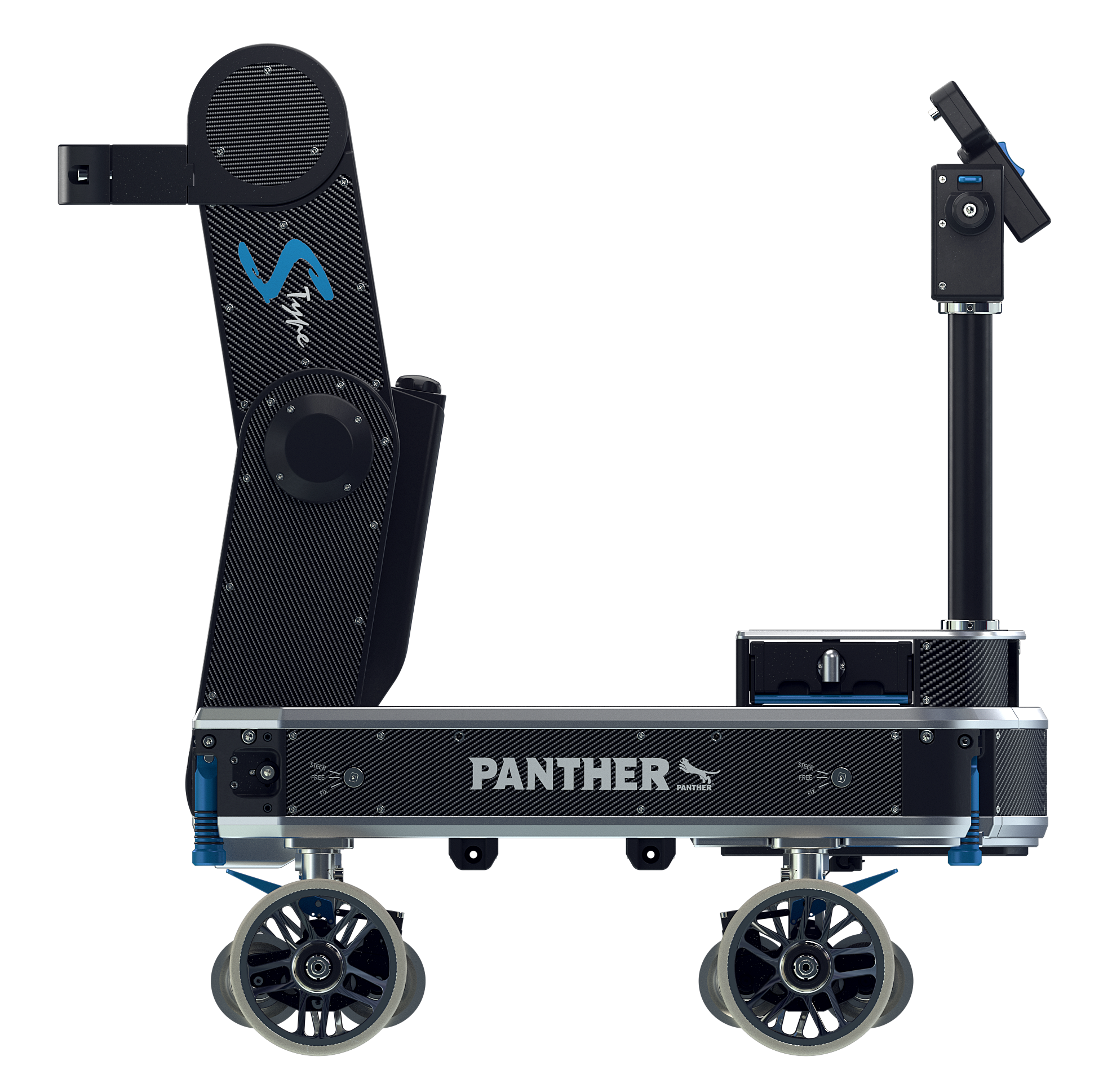 Complementing the dolly's flexible design, Panther also offers a new Flip-Flop Platform that can be easily swiveled from high mode to low mode. The platform's three sections — front, left and right — can be separated for individual use, and each section features a rubberized surface for a solid grip and silent operation.The company also offers an adjustable high platform.
To further facilitate the work of the dolly grip, the S-Type Dolly features an additional push bar that is extendable and fold- able and can be used in various positions around the dolly.
For more information, visit www.panther.tv.
Stay up to date with American Cinematographer on Facebook, Instagram and Twitter.