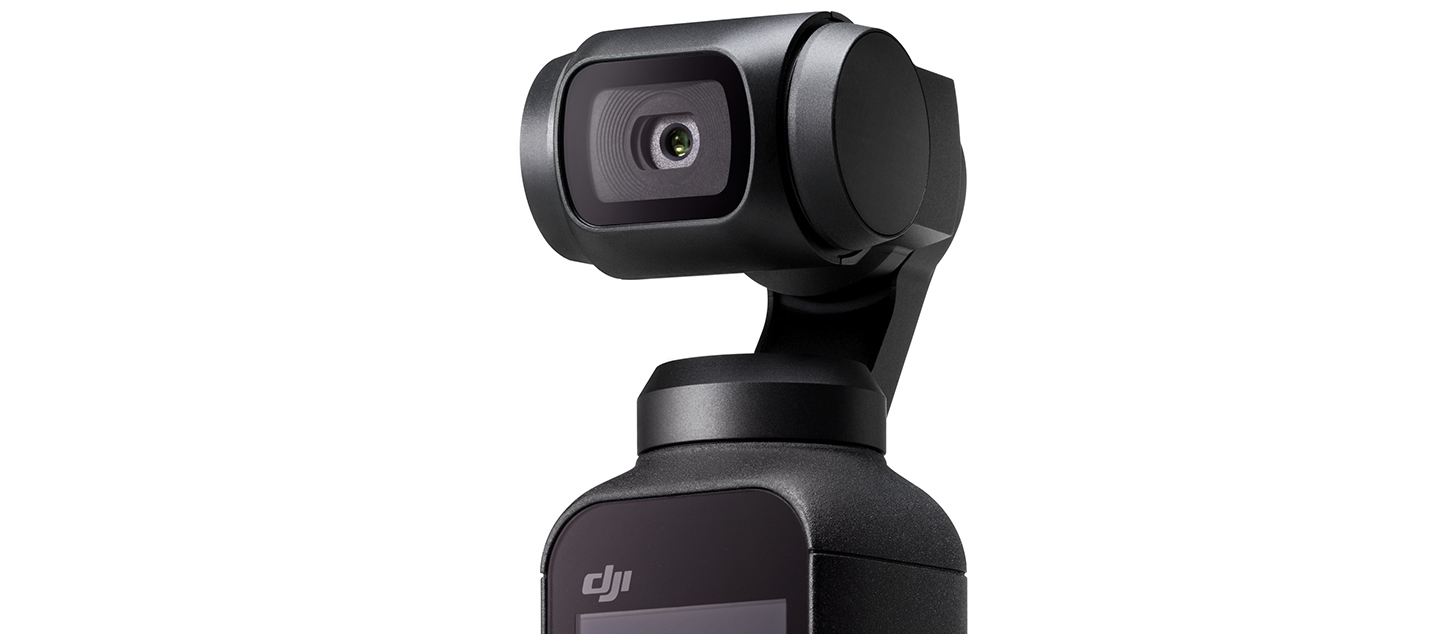 DJI's Osmo Pocket and Ronin-S Accessories
Nine peripherals for their recent DSLR gimbal with motorized movements, and a new compact cam with 3-axis stabilization.
Following up on their latest $749 Ronin-S handheld stabilizer for DSLR and mirrorless cameras, announced this last January during CES, DJI has fleshed out the motorized gimbal system with nine accessories. At $349, they have also placed a new camera with three-axis stabilization up for preorder, the DJI Osmo Pocket, which is now shipping.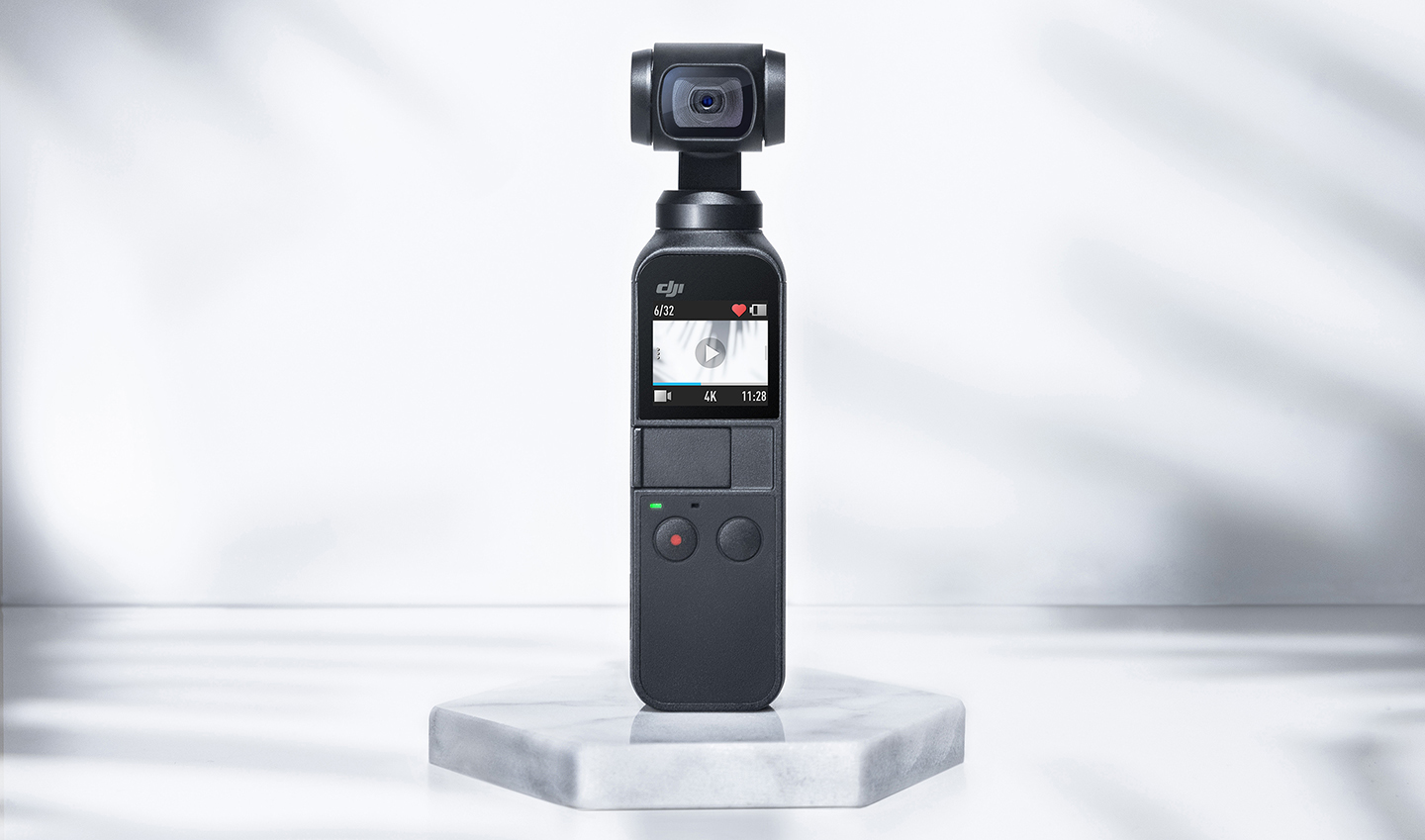 The Osmo Pocket has a 1/2.3" sensor that records 12-megapixel photographs and 4K video at up to 60fps in 100Mbps. Internal dual microphones and noise-canceling algorithms give high-quality audio. There is also a 1" integrated touchscreen for menus and features such as subject tracking, face tracking, timelapse, motionlapse and Pro Mode to change camera and exposure settings. A tailor-made ND filter set will be available, too.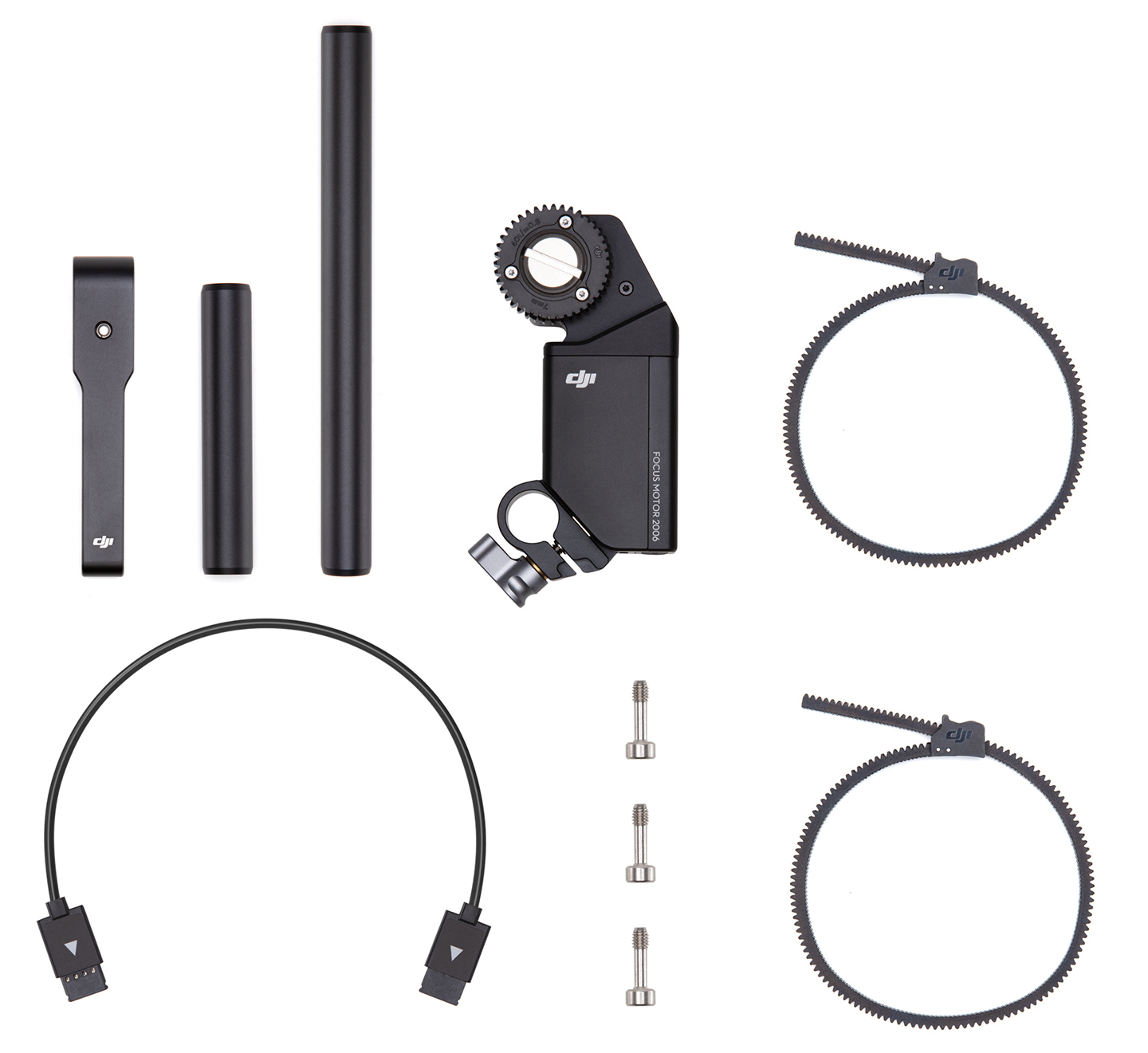 Starting with the $169 Focus Motor, an external focus unit for Ronin-S focus pulls, manual lenses can now be used in addition to lenses with digital communications. By coupling the Ronin-S Focus Motor with the included—also available separately at $59 — Focus Wheel, which attaches to the the 8-pin port of the Ronin-S handle, an operator can control the Focus Motor with Focus Gear Strip — $20 each — for precise adjustments to focus — DJI has also promised iris and zoom compatibility in the future — to within .02 degrees of accuracy.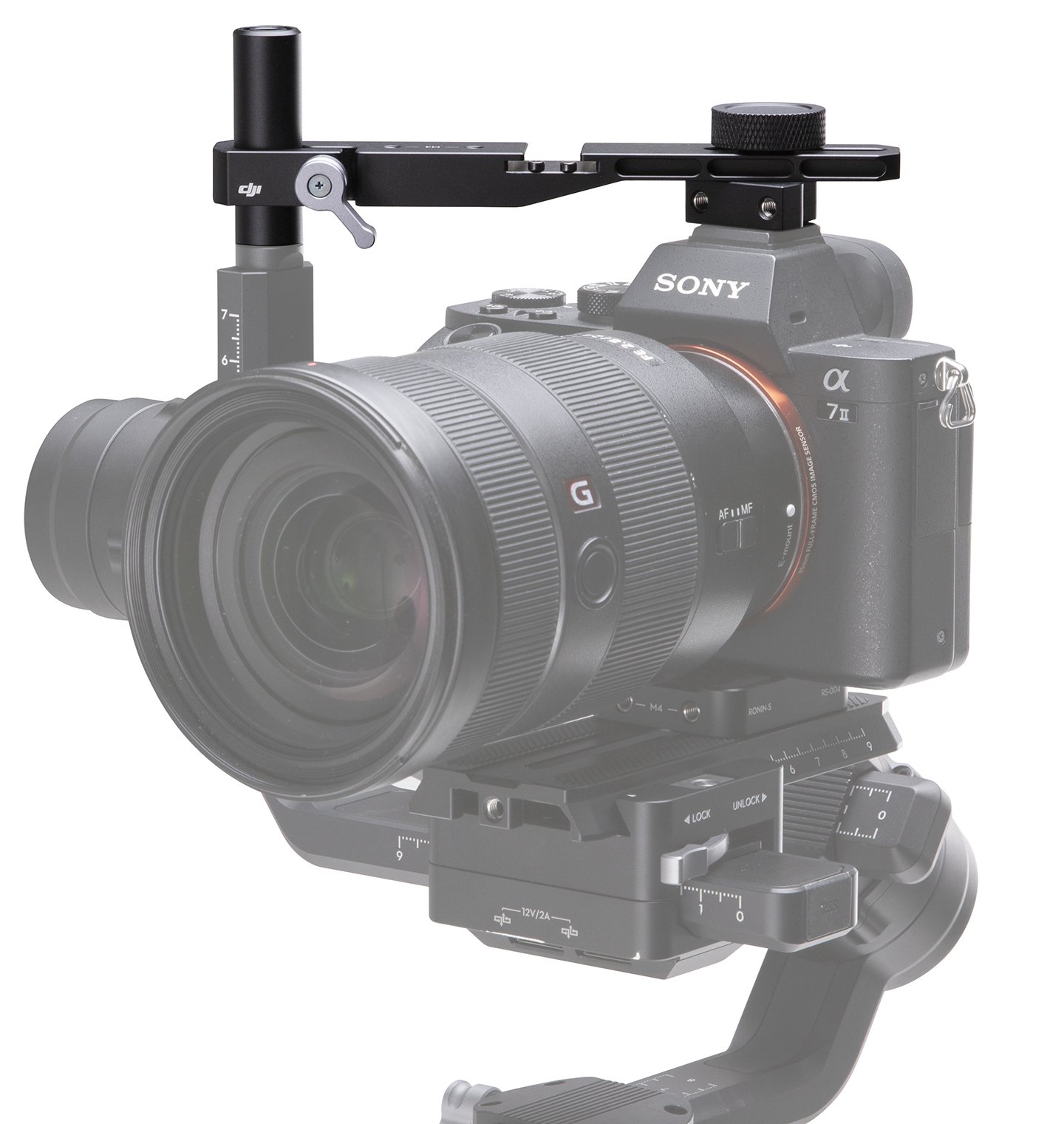 The Focus Motor comes with a Rod Mount Set, which kits two 15mm rods, four screws, two Focus Gear Strips, and one power cable. These can be purchased as a standalone solution, too. A $49 Top Hotshoe Bracket is for heavier rigs, providing additional security for the Ronin-S during scenes where the gimbal must be mounted to a vehicle. A cold shoe is incorporated into the design to provide an extra mounting point for the $20 Ronin-S Focus Motor Rod Mount, or to add a peripheral item.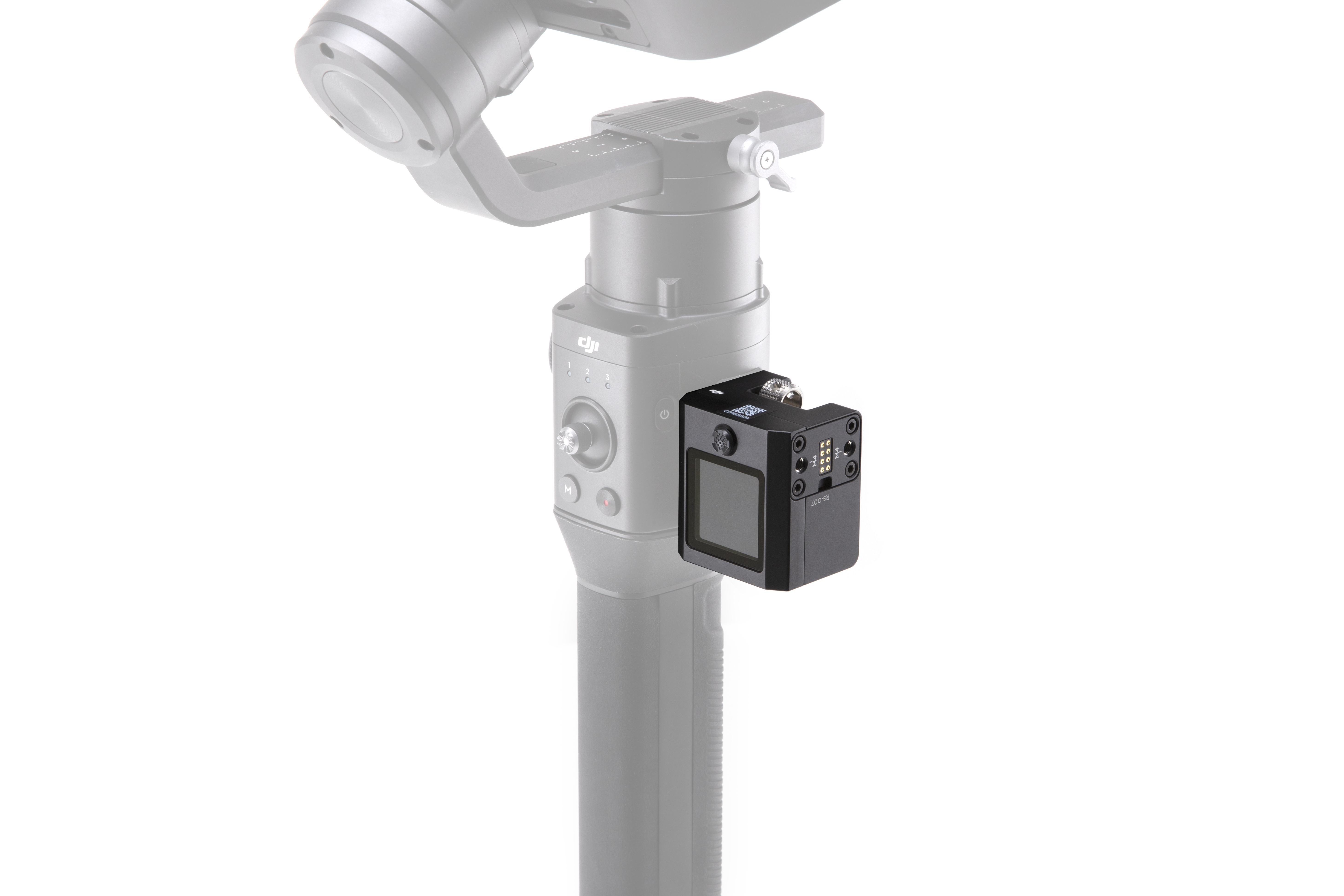 The $129 Command Unit is a quick access device with luminous screen that affixes to either side of the Ronin-S. Previously accessible only through the Ronin-S application for WiFi, it provides advanced settings like motor parameters, remote control, operational modes and more, without needing a mobile.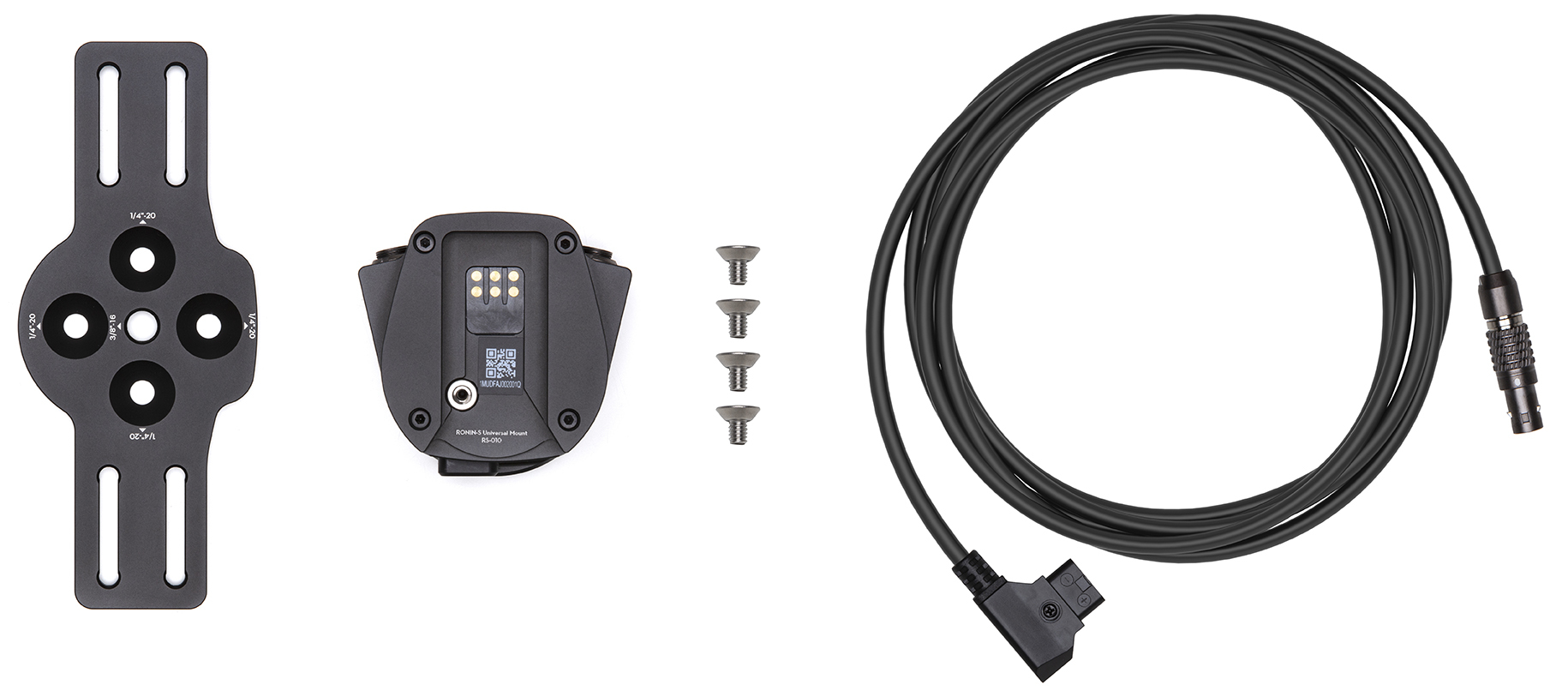 With 1/4"-20 threads, the new $169 Ronin-S Universal Mount is provided to use the Ronin-S with a car, jib, cable cam system and other mounting situations. An included P-Tap cable can be used to connect either of two independent DC-IN ports on the Universal Mount to use with a Dual TB50 Battery Mount that can power the Ronin-S as well as corresponding devices.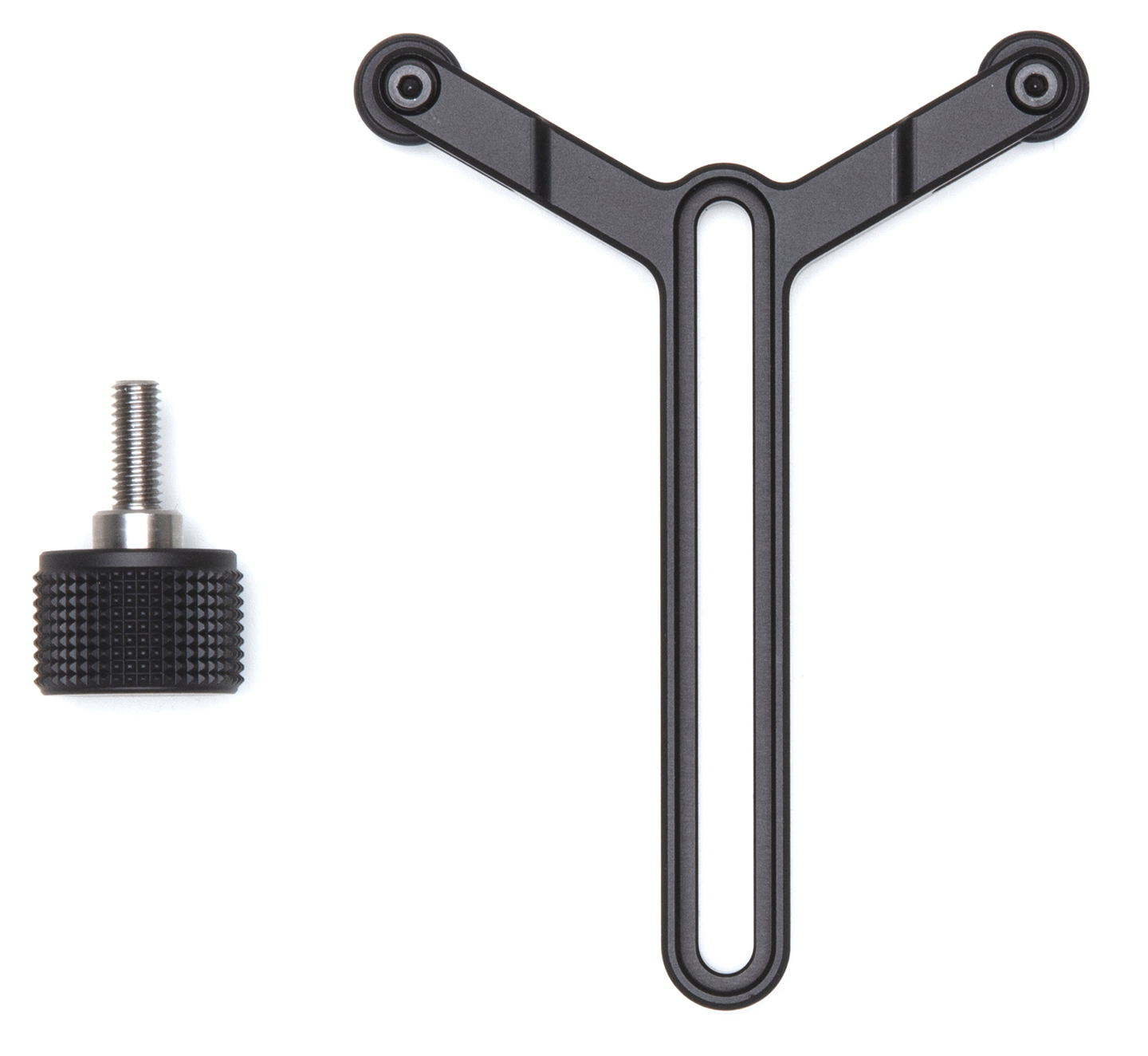 Unlike many available gimbals, the Ronin-S has internal, motorized balance compensation for zooms and longer lenses. At $20, a widely adjustable range on the Extended Lens Support gives further compatibilty with larger lenses, and also extra mounting strength whether using standard size cameras or larger models like the Canon EOS-1D X Mark II.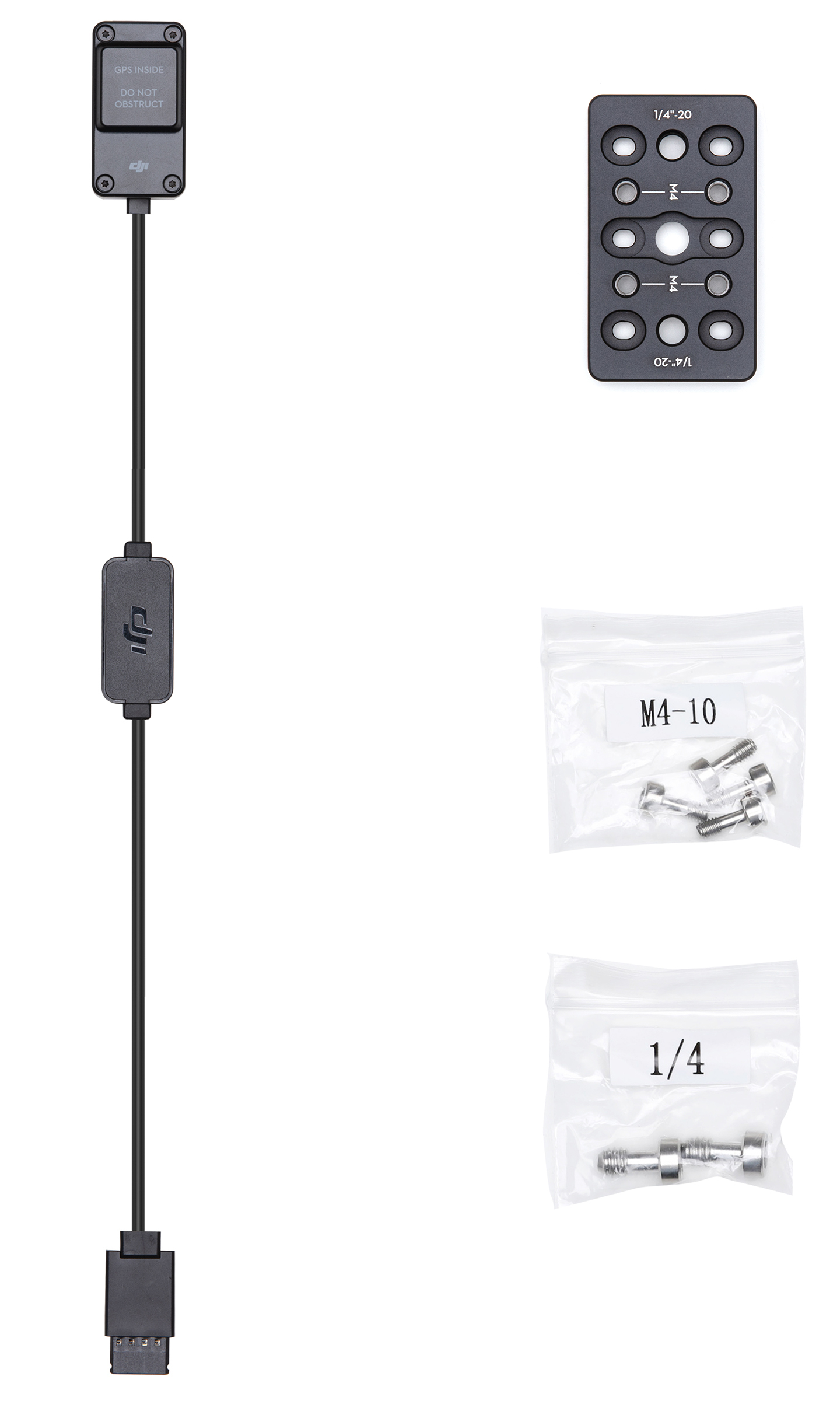 For $69, an External GPS Module adds "more responsive gimbal stabilization" to sudden accelerations or decelerations to provide smoother video and a more level horizon hold. With 12 hours of performance, the included $99 Ronin-S BG37 Grip is also now available for sale on its own. It houses a 2400 mAh battery.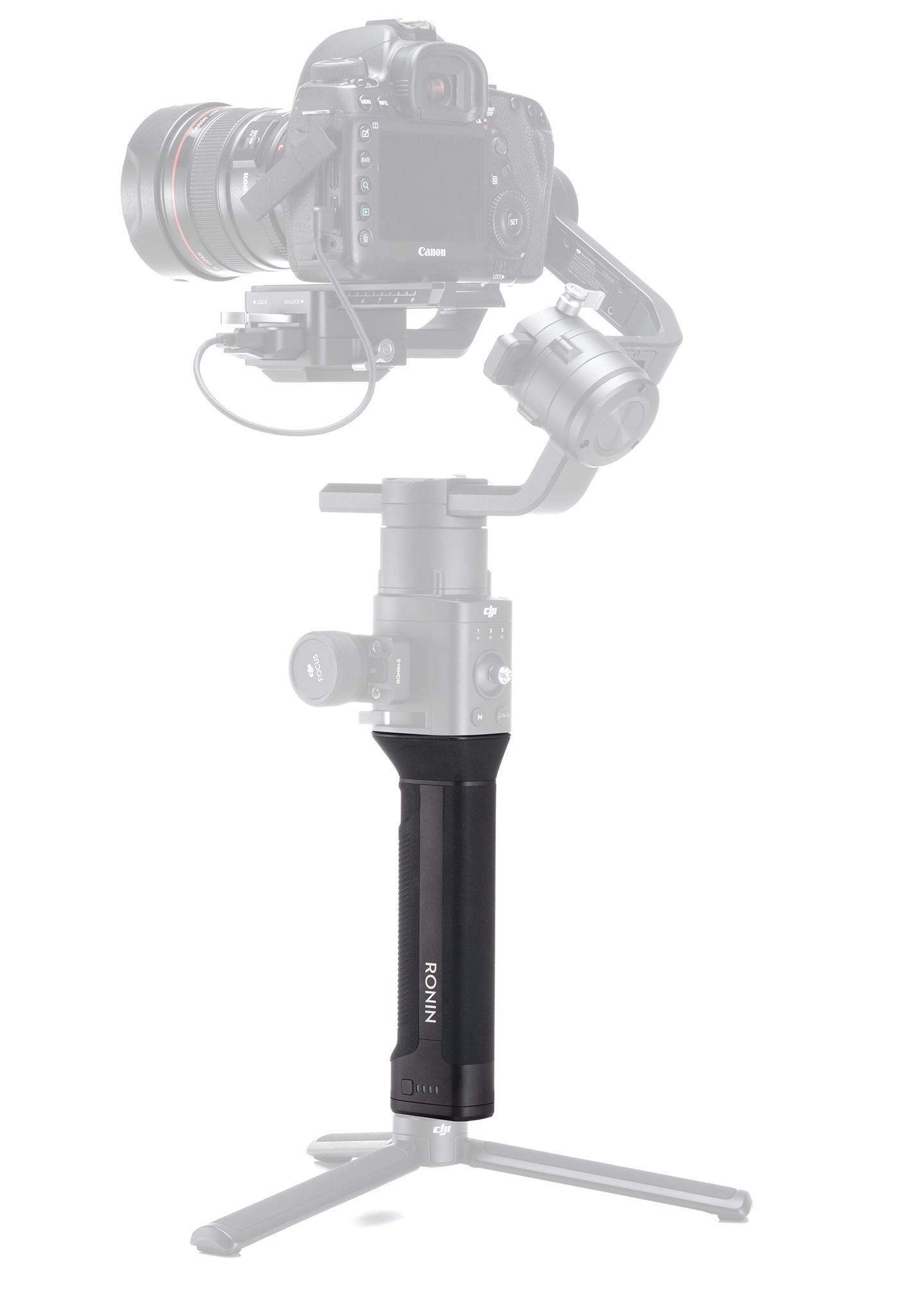 Find all Ronin-S accessories here.

Follow DJI on Twitter, Instagram and Facebook.
Stay up to date with American Cinematographer on Facebook, Instagram and Twitter.

Ronin-S Accessories List
Focus Motor: $169 USD
Focus Motor Rod Mount: $20 USD
Focus Gear Strip: USD $20 USD
Command Unit: $129 USD
BG37 Battery Grip: $99 USD
Top Hotshoe Bracket: $49 USD
Extended Lens Support: $20 USD
External GPS Module: $69 USD
Universal Mount: $179 USD