New IO 4K Plus and AJA Avid | Artist DNxIV
Capture and convert, as well as updated Desktop Software v14.
In addition to 12G-SDI and HDMI 2.0 I/O connectivity, the $2,495 Io 4K Plus capture and output converter now gives AJA fans a fast Thunderbolt 3 pipeline. Capable of 4K/UltraHD and HD resolution capture in large rasterization, high frame rate, deep color and HDR workflows, the Io 4K Plus also downscales for monitoring or output.
Also supporting direct edits from Adobe Premiere Pro, Apple FCP X, Avid Media Composer, Autodesk Smoke On Mac and other popular NLE systems, the unit can also run 8-, 10- and 12-bit 4:2:2 and 4:4:4 over 12G-SDI or HDMI 2.0, capable of HFR of 2K/HD/SD at up to 60p/4:2:2. Two Thunderbolt 3 ports are provided to daisy-chain up to six Thunderbolt devices.

Audio options include 16-channel embedded SDI, 8-channel embedded HDMI, 4-channel analog audio In, and 4-channel audio Out via XLR breakout. Also updated with several features and new support for the AJA Io 4K Plus, the company's free Desktop Software has upgraded to v14.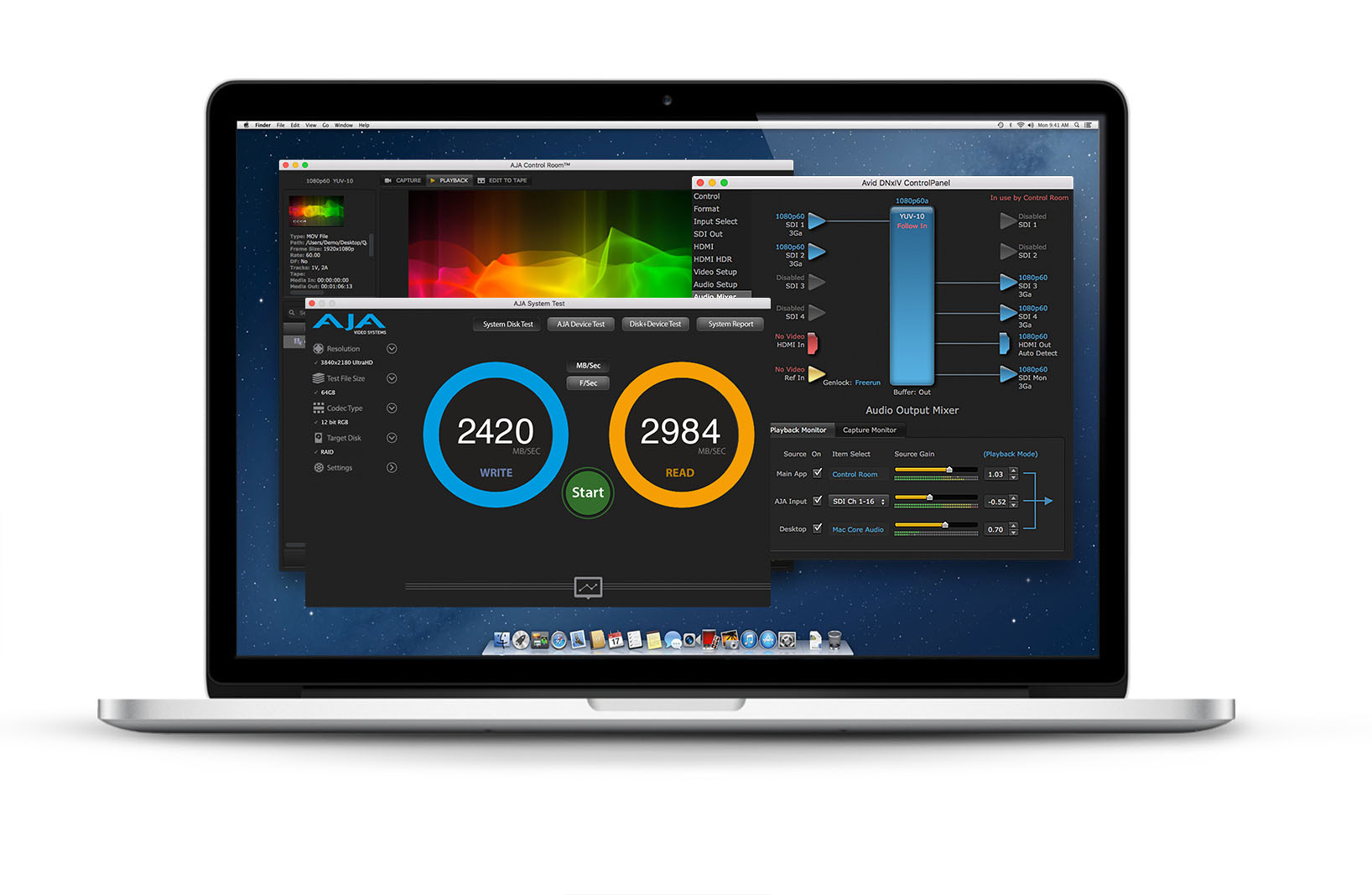 Providing greater control and integration between timeline audio and host system audio as well as microphone inputs, the software allows audio mixing, monitoring and recording in addition to access and playback of audio files from multiple locations from locally stored to MAM or web browser. Voiceovers can be recorded to the timeline with full duplex audio punch-in when using the Io 4K Plus, Io 4K and KONA 4 on Adobe Premiere Pro CC and Avid Media Composer.

A few highlights include new audio controls to adjust monitoring mix between NLE timeline audio playback, the host system audio, and voiceover/punch-in mic input. Music and other audio can be auditioned in real time while listening to playback from an Adobe Premiere Pro CC or Apple FCP X timeline. Desktop Software v14 is compatible with the AJA Io lines as well as the AJA Kona and AJA T-Tap products.
For Avid enthusiasts, the AJA Avid | Artist DNxIV is also now available through authorized Avid resellers. Similar to the AJA Io 4K Plus in performance and capabilities, the AJA Avid | Artist DNxIV has built-in audio input on the front of the device for analog microphones. Supporting SD, HD, UHD, 4K, HDR, and surround sound content, Universal Mastering is included, a toolset enabling real-time conversion of formats and frame rates for playback and digital cutting.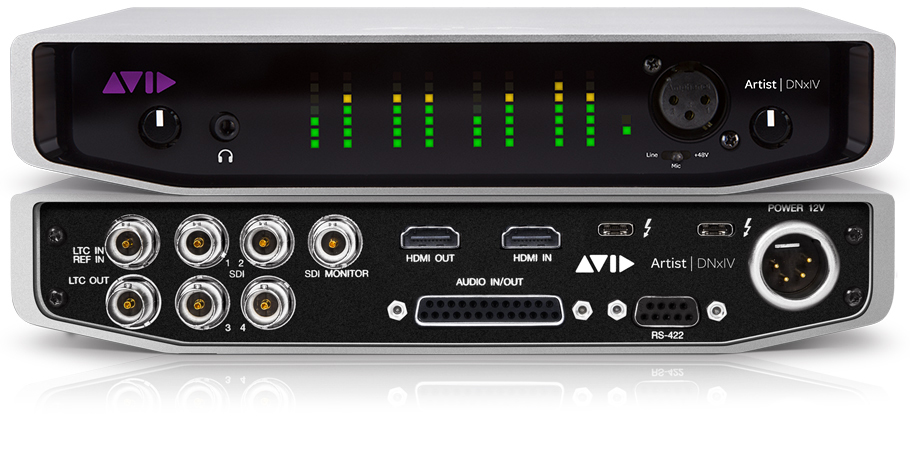 The Avid Artist | DNxIP enables connection of multiple devices across newsrooms or post facilities through existing Ethernet infrastructures. From IP video and audio I/O through SFP ports,
to HDMI 2 and analog audio I/O, the Avid Artist | DNxIP enables streaming of HD and 2K (DCI) video over IP. The portable Avid Artist | DNxIP can receive media from cameras, computers, or devices while streaming or sending content to any location with connection. The device is also capable of voiceover capture and 8-channel audio surround sound monitoring solution.

The Avid Artist I/O family of interfaces offer extensive HD and high-resolution support with three interfaces: Avid Artist | DNxIQ, Avid Artist | DNxIV, and the latest Avid Artist | DNxIP.
Contact distributors for pricing.