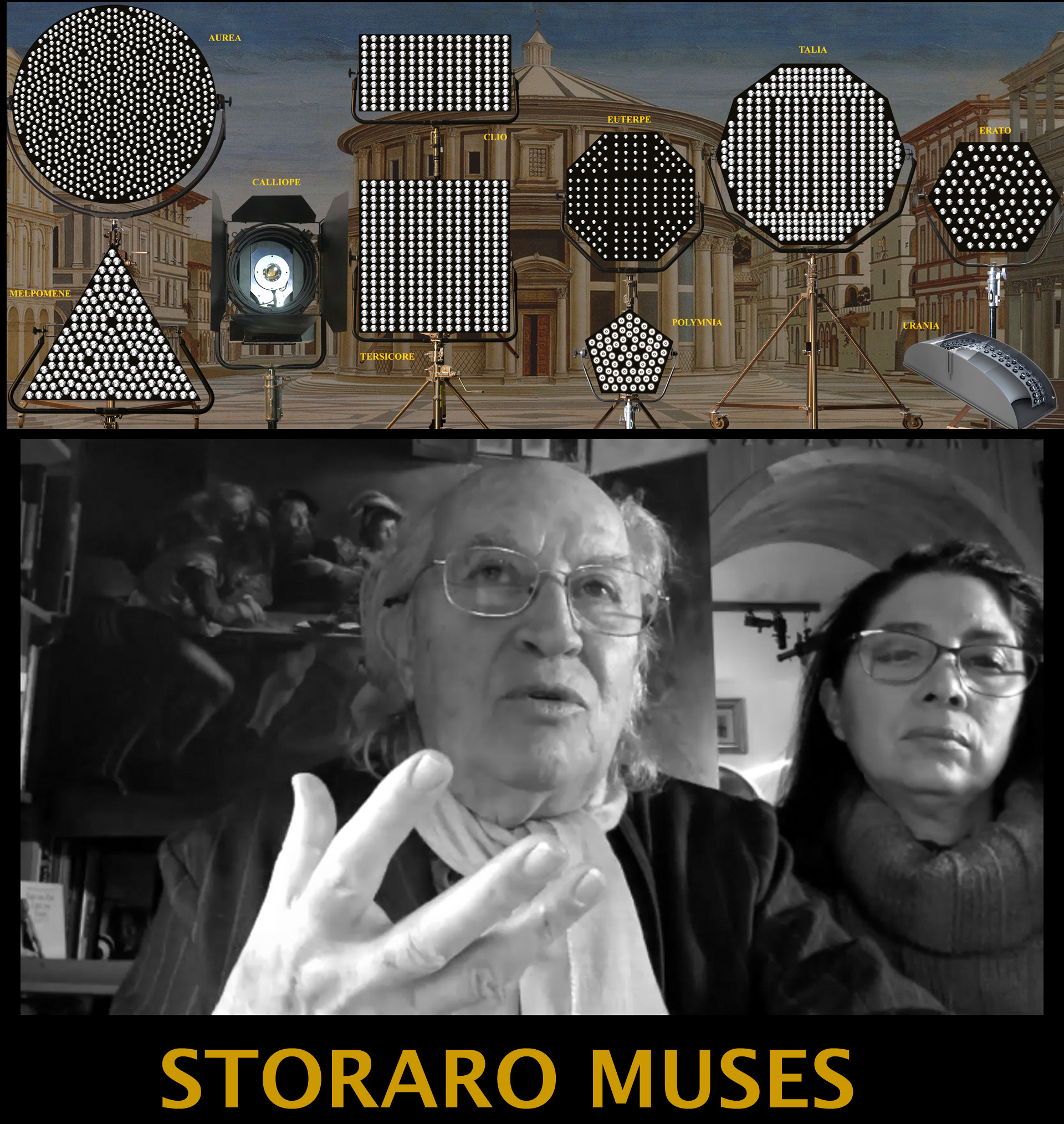 Storaro Muses - An Illustrated Video

A discussion with cinematographer Vittorio Storaro and his lighting designer daughter, Francesca Storaro. We discuss The Muses of Light, an innovative series of LED luminaires developed in collaboration with De Sisti -- and other lighting topics.
Benjamin B
I recently had the honor and pleasure of speaking via Zoom with maestro cinematographer Vittorio Storaro, ASC, AIC, and his daughter, architect and lighting designer Francesca Storaro, about The Muses of Light, the innovative series of 10 LED luminaries that they developed in partnership with lighting manufacturer De Sisti.
Below is my edited and illustrated video of our Zoom session. As detailed in the timecode links below the video, we spoke in detail about the Muses LEDs and many other lighting topics...
+++
watch on YouTube
0:00 - Intro

0:32 - Lighting In Movement

2:12 - Need for Architectural Lights in Cinema

3:03 - Studying Art versus Technology

3:59 - Carlos Saura & the Muses

4:50 - Artistic Lighting Fixture?

5:27 - The Golden Ratio: Luca Pacioli & Leonardo da Vinci

6:24 - Seeing Muses as Shapes

7:21 - Francesca Storaro: Architecture & Cinema

8:24 - The 10 LED Fixtures of the Muses of Light

9:54 - The Importance of Light Fixture Shape?

10:34 - The Specs: spots & floods, beam angles, 4 LEDs per point, optics

12:22 - Tragedy & Comedy, Sharp & Soft Light

14:01 - LED Color Revolution?

14:48 - Bye Bye Tungsten?

15:38 - The Meaning of Light

17:06 - Lighting Palette: Sharp/Soft, Colors, Music
+++
+++
LINKS
+++
Specs from De Sisti: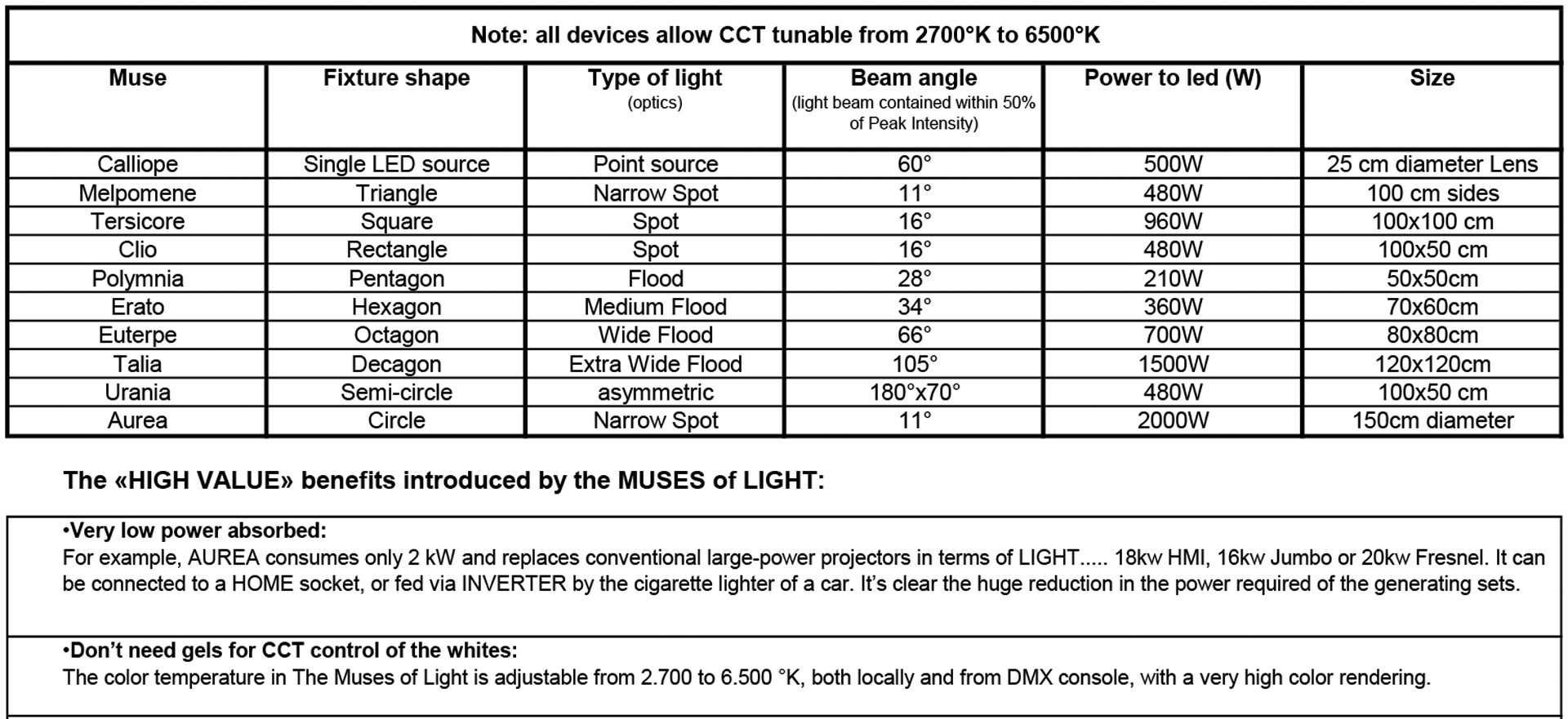 +++
+++
Images and specs courtesy of Vittorio and Francesca Storaro, and De Sisti.
+++