ASC Education & Outreach
Promoting a greater understanding of the cinematographer's craft.
The ASC Education & Outreach committee — co-chaired by Society members Paul Maibaum and George Mooradian — programs a busy slate of free events for emerging filmmakers and industry professionals in an effort to promote greater understanding of the cinematographer's craft.
To that end, ASC members volunteer their time to participate in panel discussions, Q&As and lighting/camera seminars at the historic ASC Clubhouse in Hollywood and at trade shows, schools, film festivals and other industry events around the world.
This program was curtailed due to Covid-19 concerns, but in-person events at the Clubhouse and other venues will continue in 2023.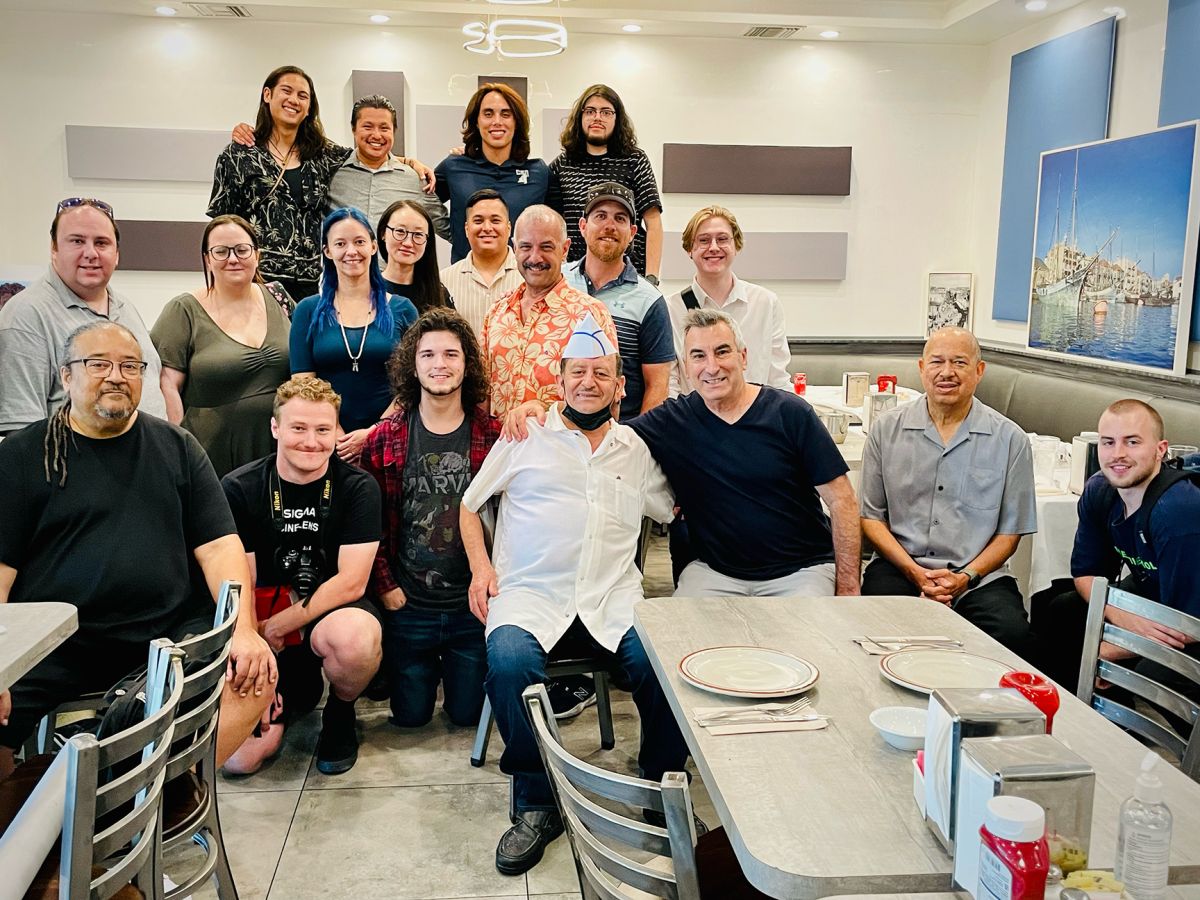 Participating students have visited from such schools as Loyola Marymount University, Tulane University, College of Southern Nevada, Queensland University of Technology (Australia), California State University-Fullerton, California State University-Northridge, UC Los Angeles, UC San Diego, George Washington University, New York University, San Francisco State University and Compass College of Cinematic Arts.
These events — entitled "Dialogue with ASC Cinematographers" — are programmed and moderated by Education & Outreach committee members.

The discussions are informal with no set agenda, and following brief introductions of the members of the panel. Questions that are soley technical in nature are not encouraged. "What difference does it make what camera or lens or lights I might have used for what I did?" former E&O committee chair George Dibie was fond of asking event attendees. "You will probably not have those same tools that I did — and that's what they are, tools — so we try to instead focus on ideas and the methods of creating an image and the process of storytelling. That's what is truly unique to everyone; their perspective and their process. And if you can explore and understand that, then you can figure out all the technical stuff based on what you have to work with, including time and budget. So we do not address technical issues."
Here's some of the feedback the ASC has received from students who have attended these Clubhouse discussion events:

"It was a truly incredible experience to meet members of the ASC and to hear everyone's career paths and advice. It was really interesting to learn about where such talented people draw their inspiration and hear some of the challenges that cinematographers face, especially when creative differences come up between a cinematographer and a director, writer or actor. It was extremely generous for the panel members to take time out of their day to meet with us and to give back to the community." — Keira Reiner
"Thank you so much for arraigning our visit to the ASC Clubhouse. It was such a privilege to meet you and be part of the panel. I learned so much and have the utmost respect for what you and all the other members of the ASC do. I look forward to seeing the future accomplishments of the ASC from here on." — Maude Reilly
"Thank you for speaking with my group and allowing us to sit and listen to you and the other cinematographers. I enjoyed hearing about the various experiences you've had. I feel like they will help me a lot in the future. Thank you for commenting on my loud voice — it seems to be an advantage to have in the film industry." — Taylor Grodin
"It was wonderful to meet you. Thank you so much for speaking to us and arraigning for the other cinematographers to sit down and answer our questions. It was amazing to experience the collective insight and knowledge from everyone. It was something I never thought I would be able to do. It was an honor to meet you all." — Lauren E. Hall
"Thank you so much for meeting with us at the American Society of Cinematographers. It was an honor to meet with you after the panel and I am excited to continue my journey through filmmaking after this class trip with Tulane University. I really enjoyed listening to your industry experiences and your advice on how to be an effective communicator. During the rest of our trip and visiting other production studios, I found myself thinking back on the discussion at the ASC. I found myself having strength behind my words as I wanted to communicate more clearly." — Ashley Elizabeth Brown
"Your colleagues taught me a lot about filmmaking since I had never before had the fortune to meet cinematographers of your caliber. I really appreciate your willingness to share your knowledge and help out students like us. Thanks again, and please pass on my gratitude to Mr. Cundey, Mr. Carter and both Mr. Morgans [Donald A. and Donald M.]." — Nicholas Bonin

ASC members who have participated in these discussion group sessions include Bill Bennett, Oliver Bokelberg, Stephen H. Burum, Patrick Cady, James L. Carter, James A. Chressanthis, Dean Cundey, David Darby, Steve Fierberg, Michael Goi, Nathaniel Goodman, Gregg Heschong, Patti Lee, Peter Levy, Stephen Lighthill, Paul Maibaum, Chuck Minsky, Donald A. Morgan, Donald M. Morgan, George Mooradian, Peter Moss, M. David Mullen, Guillermo Navarro, John Newby, Michael D. O'Shea, Daniel Pearl, David Perkal, Jaron Presant, Cynthia Pusheck, John Simmons, Ueli Steiger, John Toll, Amelia Vincent, Lisa Wiegand and Ken Zunder.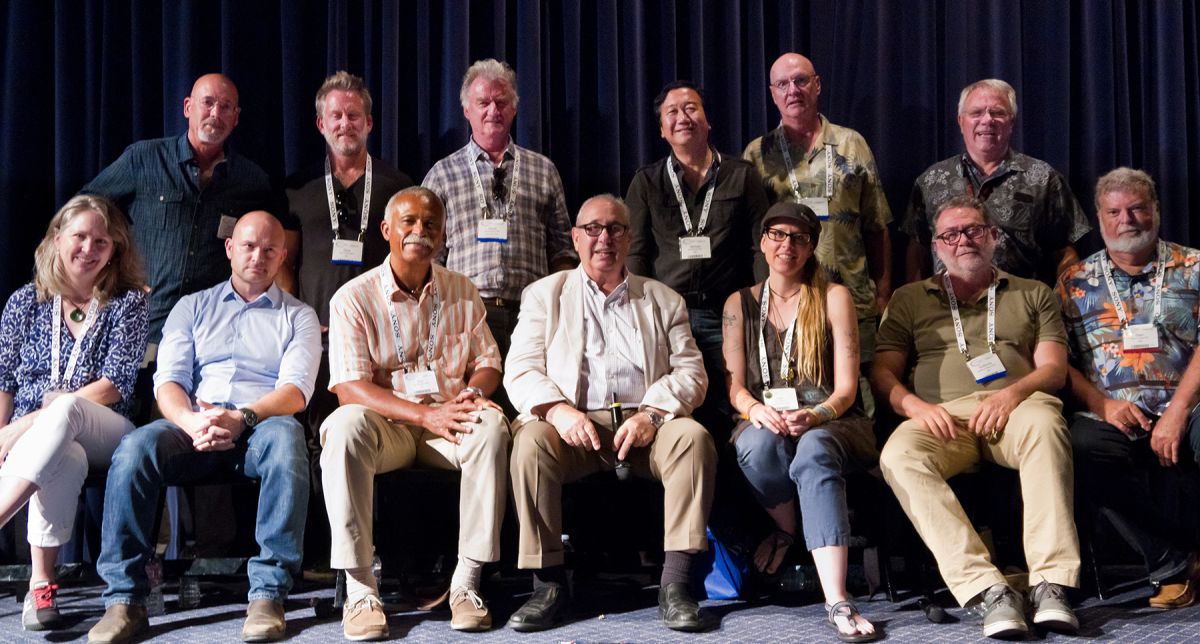 The next "Dialogue with ASC Cinematographers" events open to the public will take place on:
TBA
For more information about the ASC Education & Outreach program, call the
Clubhouse at (323) 969-4333.