ASC to Honor Scott with Board of Governors Award
Scott will be honored at the 30th ASC Awards ceremony, which will be held at the Hyatt Regency Century Plaza on Feb. 14, 2016.
Rachael Bosley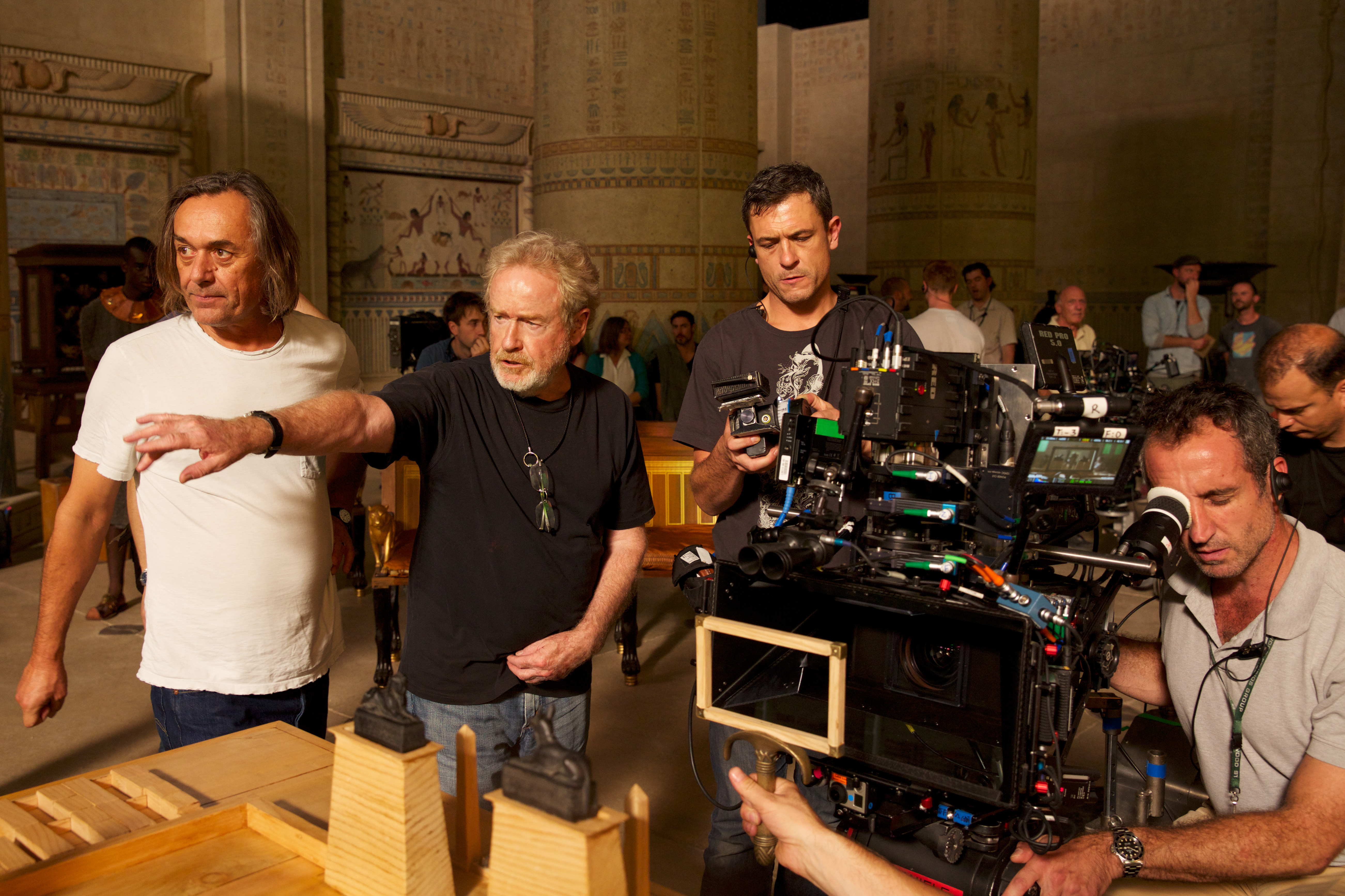 The ASC will honor director/producer Ridley Scott for advancing the art and craft of filmmaking by bestowing him with its Board of Governors Award at the 30th ASC Awards in February.

Scott received Oscar and DGA Award nominations for directing Black Hawk Down, Gladiator and Thelma & Louise. His estimable body of work also includes The Duellists (winner of the Cannes Best First Film Award), the science-fiction classics Alien and Blade Runner, and the films Legend, Someone to Watch Over Me, Black Rain, 1492: Conquest of Paradise, White Squall, G.I. Jane, Hannibal, Kingdom of Heaven, Matchstick Men and Robin Hood. Most recently, he directed The Martian, Exodus: Gods and Kings, The Counselor and Prometheus.

"Ridley Scott's work has always demonstrated a sensitivity to the image that is unique and venerable," said ASC President Richard Crudo. "This is a well-deserved honor for one of our great visual stylists, and I'm so very pleased that the ASC has chosen to honor him this year."

In 1967, Scott and his brother, Tony, formed the commercial- and advertising-production company RSA, which is known for creating innovative and groundbreaking commercials for some of the world's most recognized brands. (The company's credits include Apple's famed "1984" commercial, which Ridley Scott directed.) The Scott brothers also formed the film- and television-production company Scott Free, which has produced such films as In Her Shoes, The A-Team, Cyrus, The Grey and The Assassination of Jesse James by the Coward Robert Ford.

On television, Scott executive produces the acclaimed CBS drama The Good Wife. He has also been an executive producer on the miniseries The Pillars of the Earth, The Andromeda Strain and The Company; the hit telefilms Killing Lincoln, Killing Kennedy and Killing Jesus; and RKO 281, The Gathering Storm, Gettysburg and Into the Storm.

Additionally, he executive produces the Amazon Studios series The Man in the High Castle, which is nominated for an ASC Award this year in the category of MOW/Miniseries/Pilot.

Scott directed his first television pilot, The Vatican, in 2013. Written by Paul Attanasio, the show explores the relationships, rivalries and mysteries taking place within the Catholic Church. Scott will also executive produce the series.

In recognition of his contributions to the arts, Scott was awarded a knighthood from the Order of the British Empire in 2003.

Scott will be presented with the ASC Board of Governors Award at the 30th ASC Awards ceremony, which will be held at the Hyatt Regency Century Plaza on Feb. 14, 2016.