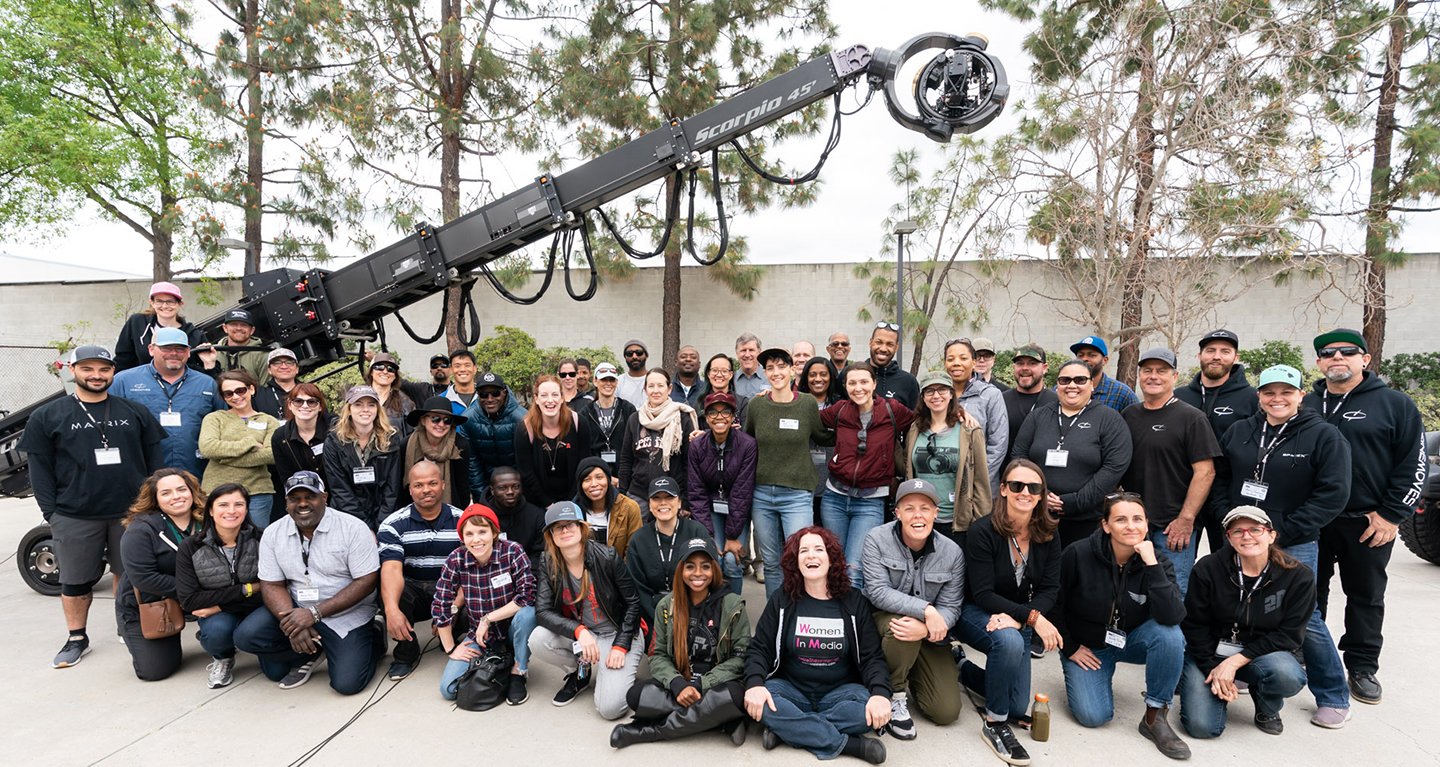 ASC Vision Committee Supports Crane Day
The technical workshop held at CineMoves included training on cranes, remote heads and a Tomcar. 
Samantha Dillard
Photos by Ashly Covington
The ASC Vision Committee recently partnered with Women In Media for "Crane Day," a technical workshop presented by CineMoves. The Vision Committee works to encourage and support the advancement of underrepresented cinematographers, their crews and other filmmakers.
In attendance at the March 23 event were a group of Women In Media members as well as people of color who work in camera departments as cinematographers, grips and camera assistants. The workshop involved hands-on training with cranes, remote heads and a Tomcar and was conducted to provide training and experience to diverse peoples in an effort to bring more inclusivity to bigger-budget crews.
The following are photos from the event, courtesy of Women In Media.