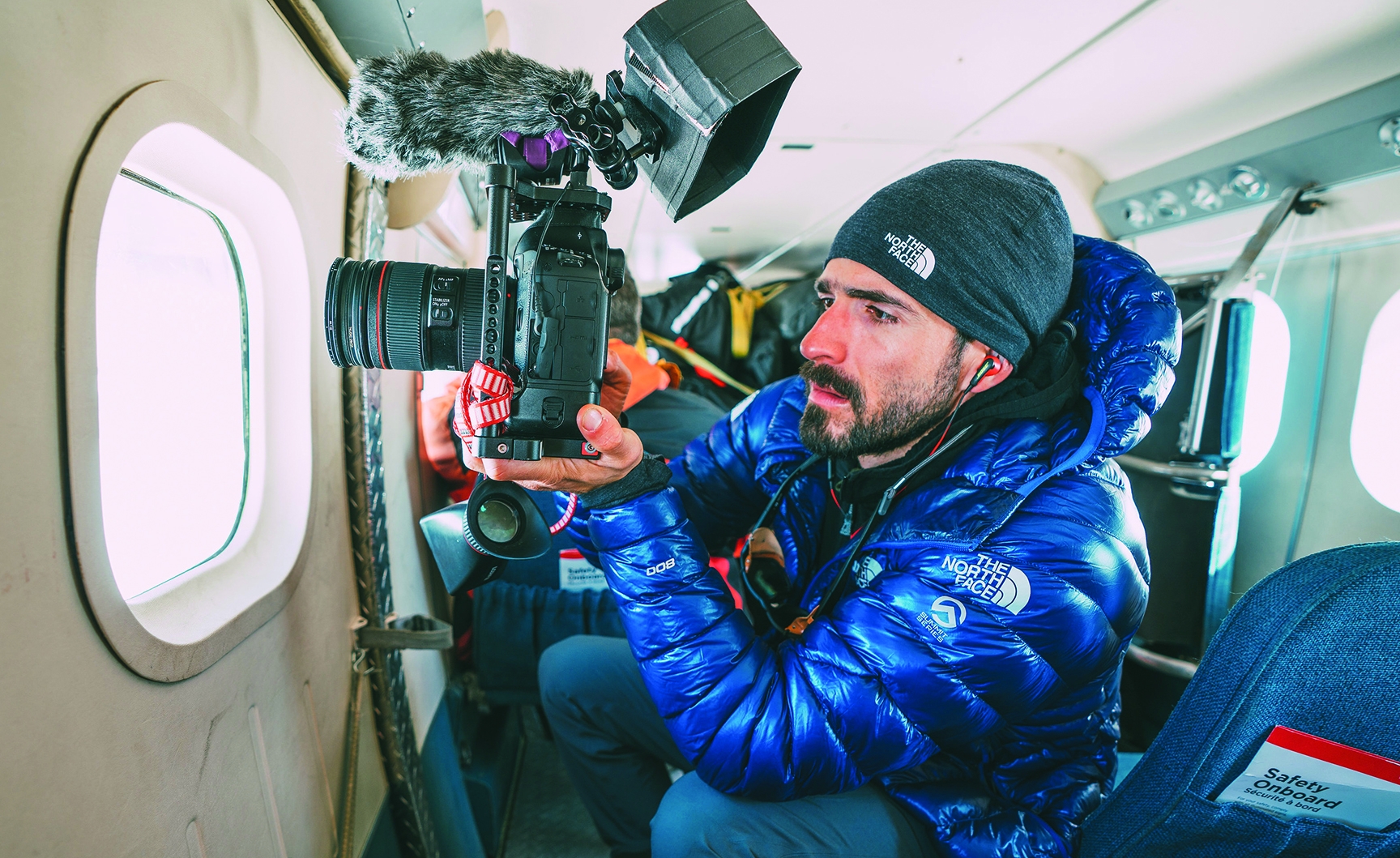 Edge of the Unknown cinematographer Pablo Durana arrives on location to shoot an expedition in Queen Maud Land, Antarctica. (Photo by Savannah Cummins)
August AC Examines Challenges of Covering Extreme Climbing
New issue of American Cinematographer also showcases 2023 Rising Stars of Cinematography, Richard Edlund, ASC and much more.
David E. Williams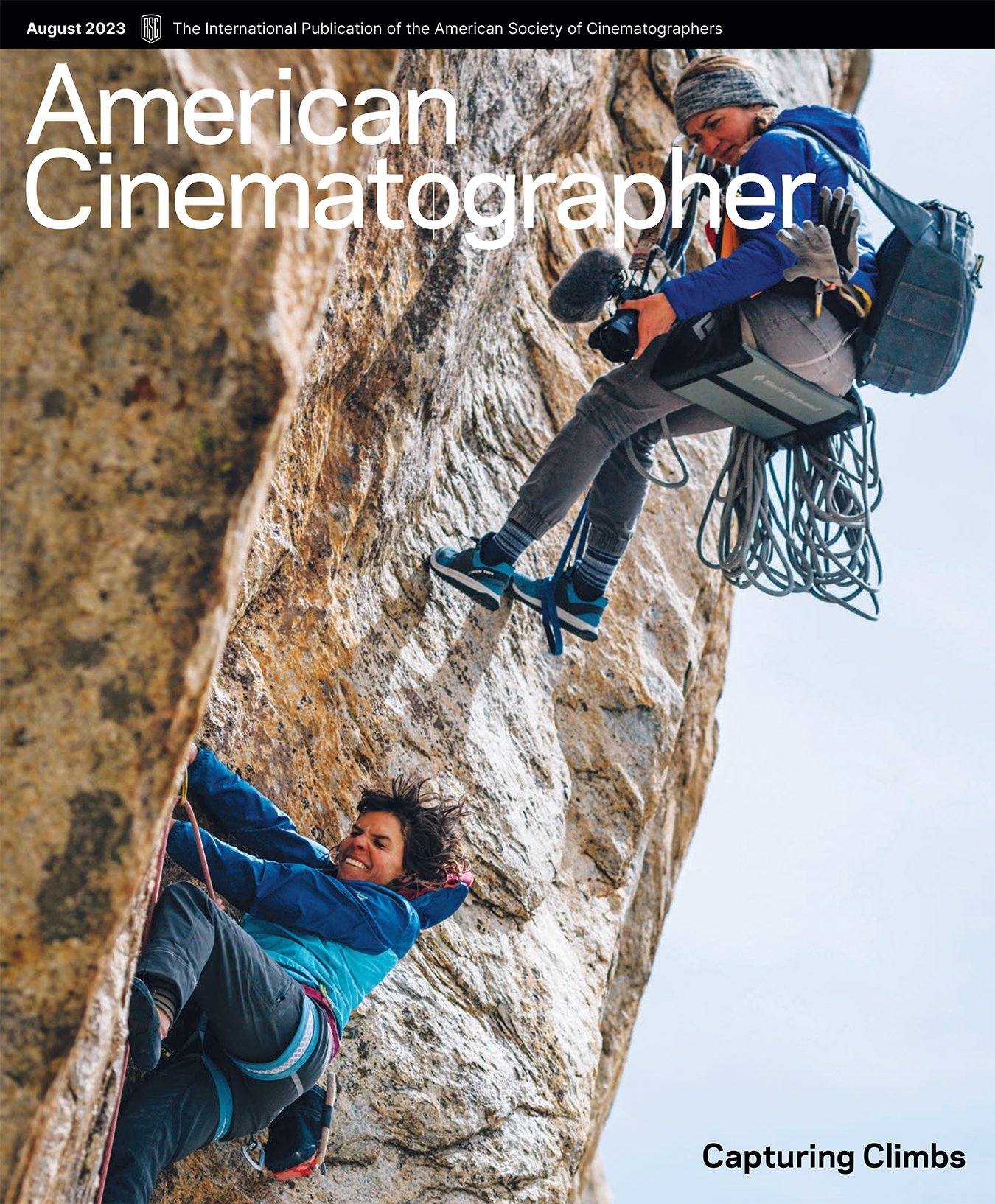 Our new August 2023 issue presents this year's roster of AC's Rising Stars of Cinematography, as well as a special focus on nonfiction filmmaking, including coverage of Angel City, Edge of the Unknown with Jimmy Chin, The Climb and Pretty Strong.
We also take a close look at camera technology, including some unique vintage cameras collected by Richard Edlund, ASC.
Here's a breakdown of what's inside:
• AC shines its annual spotlight on the latest roster of Rising Stars of Cinematography: Nico Aguilar, AMC; Natalie Kingston; Christian "Tico" Herrera, CCR; Kate McCullough, ISC; Tinx Chan; Sade Ndya; Bradley Credit; Daisy Zhou and Htat Lin Htut.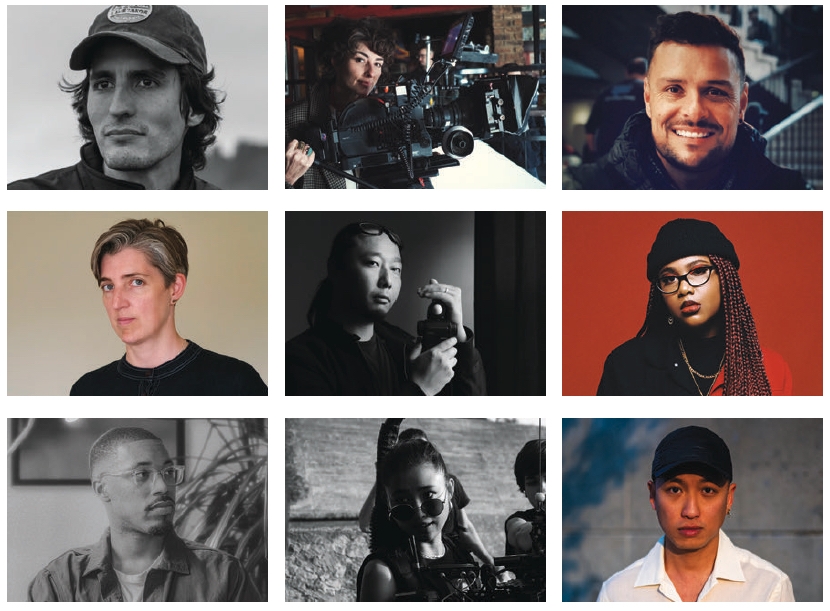 • Director-cinematographer Arlene Nelson, ASC; co-cinematographers Emily Topper, Turner Jumonville, Yamit Shimonovitz and Sherri Kauk; and camera operator Domenic Zanghi discuss their collaboration on the HBO docuseries Angel City, about the birth of a National Women's Soccer League club in Los Angeles.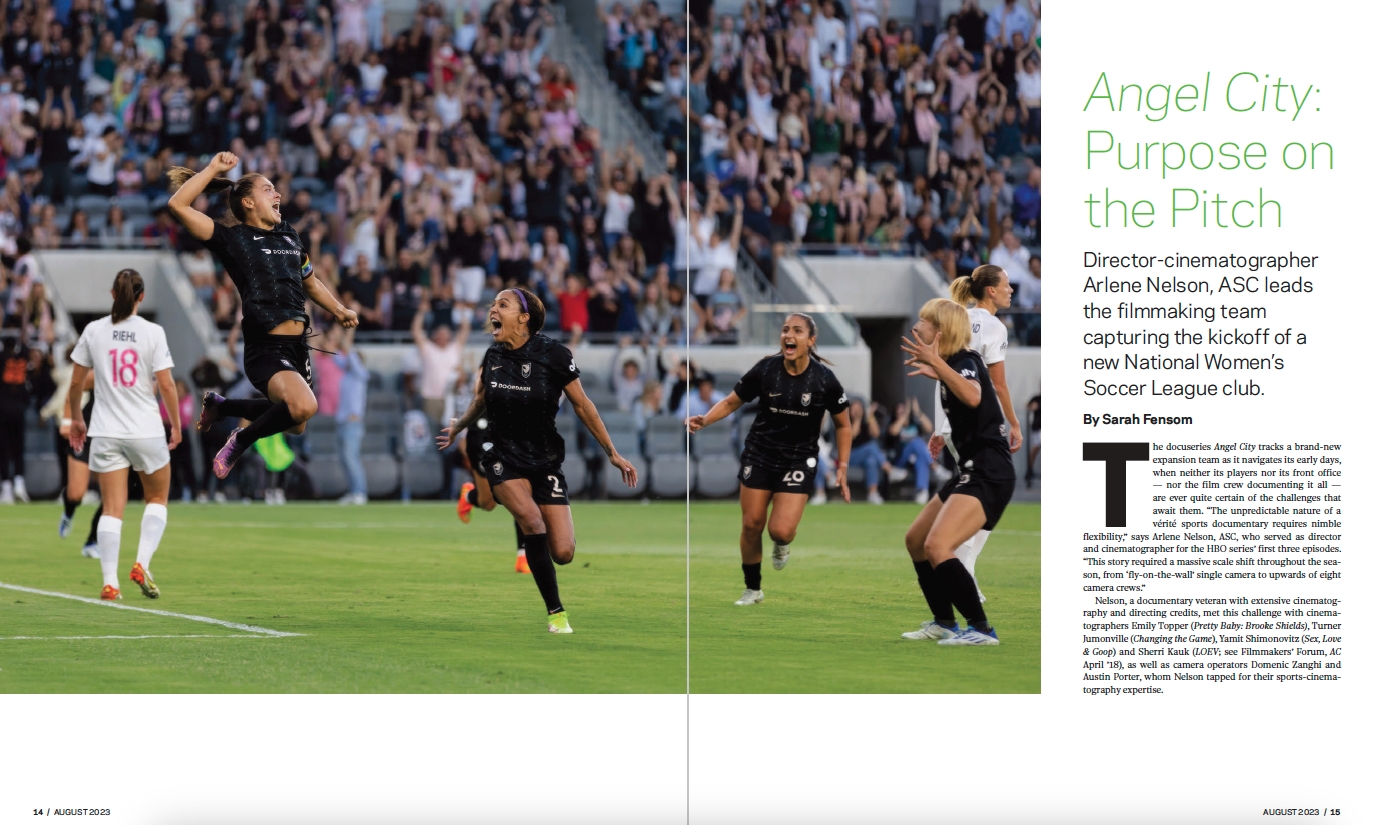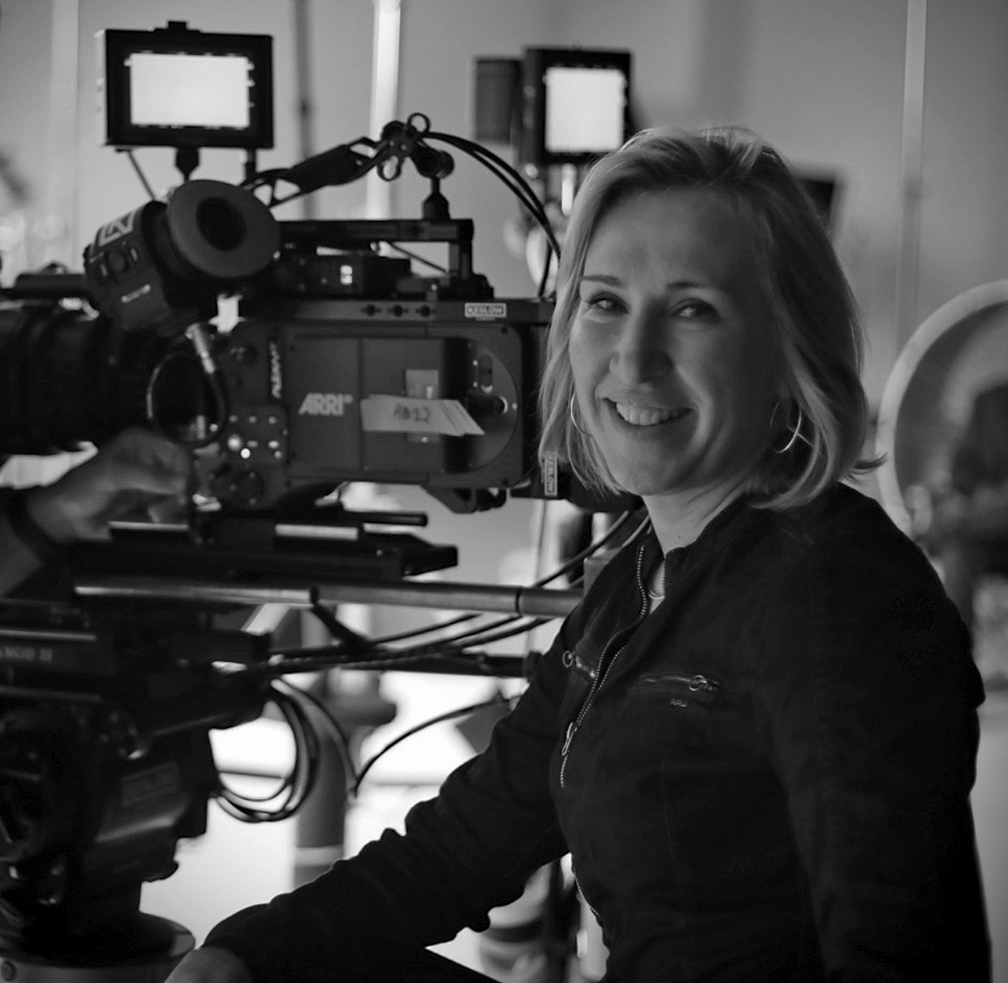 • Filmmakers Jimmy Chin, Mikey Schaefer, Pablo Durana, Brett Lowell, Julie Ellison and Colette McInerney discuss the altitudinous art of climbing cinematography, including what motivates their choice of cameras.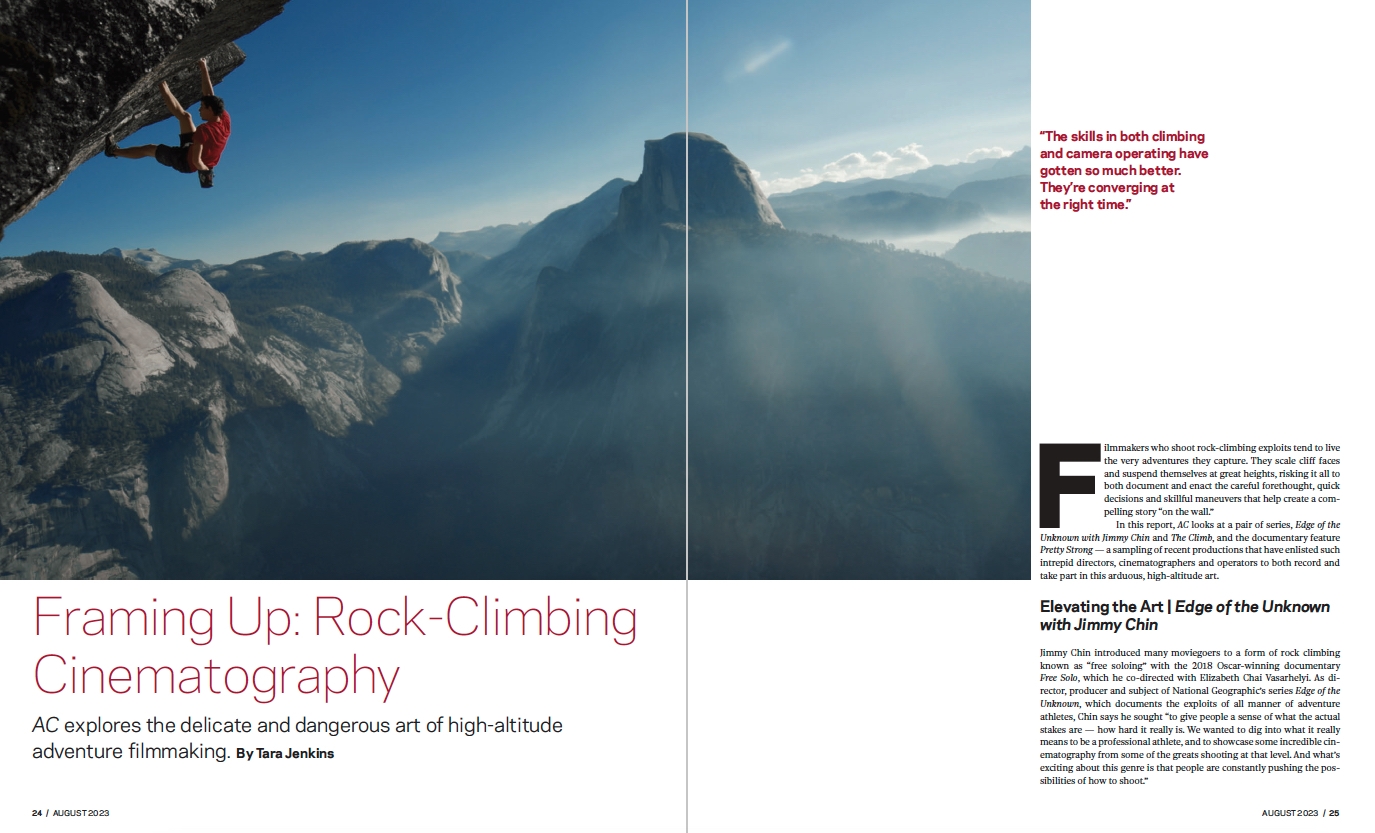 • Cinematographer and visual-effects legend Richard Edlund, ASC reflects on his career, which encompasses four Academy Awards, three Academy Scientific & Engineering Awards, an Academy Medal of Commendation and the ASC Presidents Award, and shares some examples from his vintage camera collection.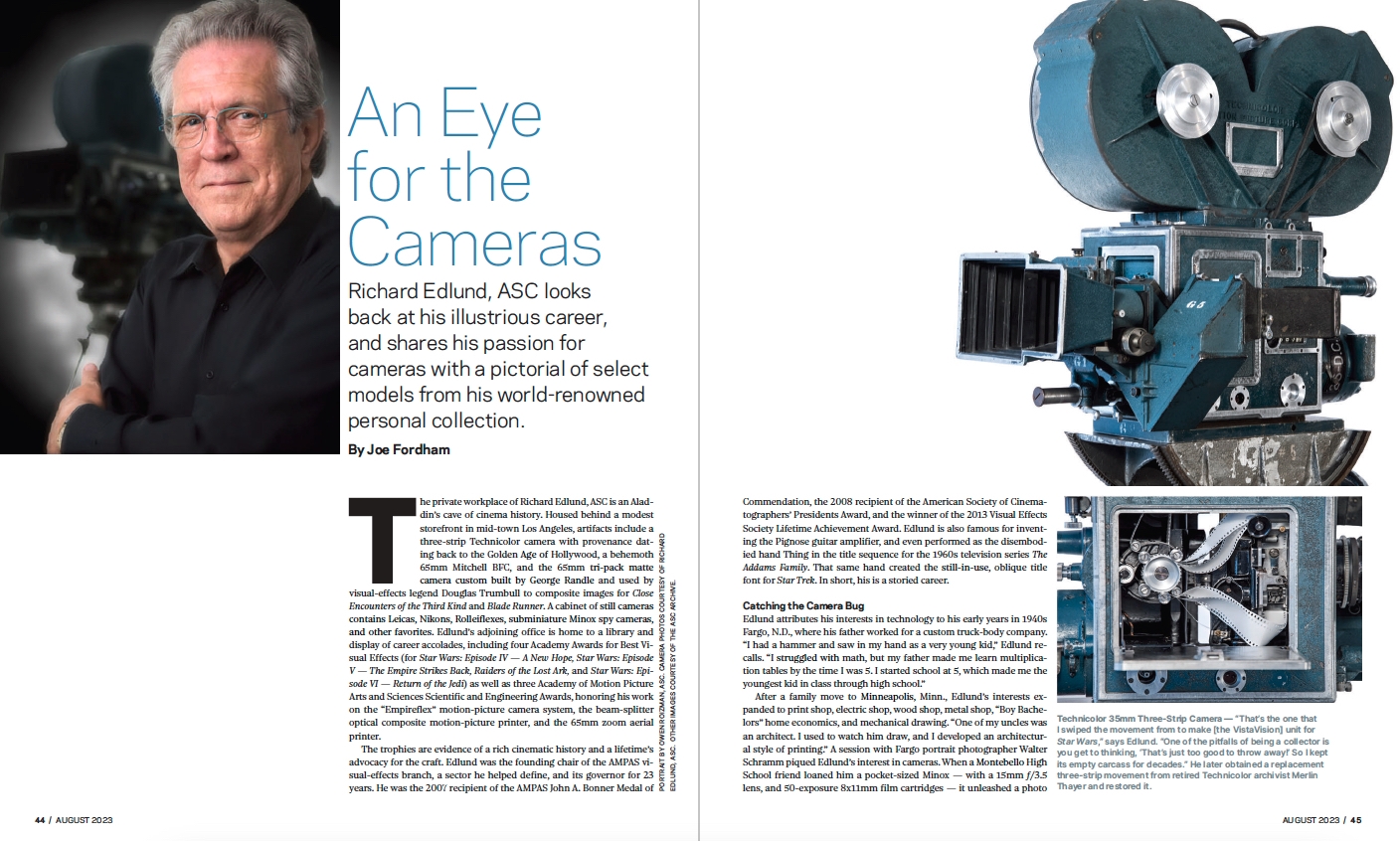 President's Desk: New ASC President Shelly Johnson reflects on AC's role in nurturing his passion for the craft.
Shot Craft: What to consider when choosing an aspect ratio.
The VFX Perspective: Visual-effects supervisor Stéphane Ceretti discusses the evolution of the CG Rocket Raccoon character for the Guardians of the Galaxy franchise.
The Virtual World: AC surveys the scene of new trends in virtual production.
Clubhouse News: The latest bulletins from the Society feature new member Colin Hoult, ASC, CSC; the inaugural "Murphy Social," named for the late Brianne Murphy, ASC; the annual "Summer Splash" BBQ; a Barco installation at the Clubhouse; and Cine Gear L.A.
In Memoriam: AC remembers Tom Houghton, ASC.
Wrap Shot: Creating the CG character Gollum for Peter Jackson's The Lord of the Rings trilogy.
Print subscribers should receive this issue in a few days, and the digital edition will soon be available to subscribers as well. Not an AC subscriber yet? Do it today.