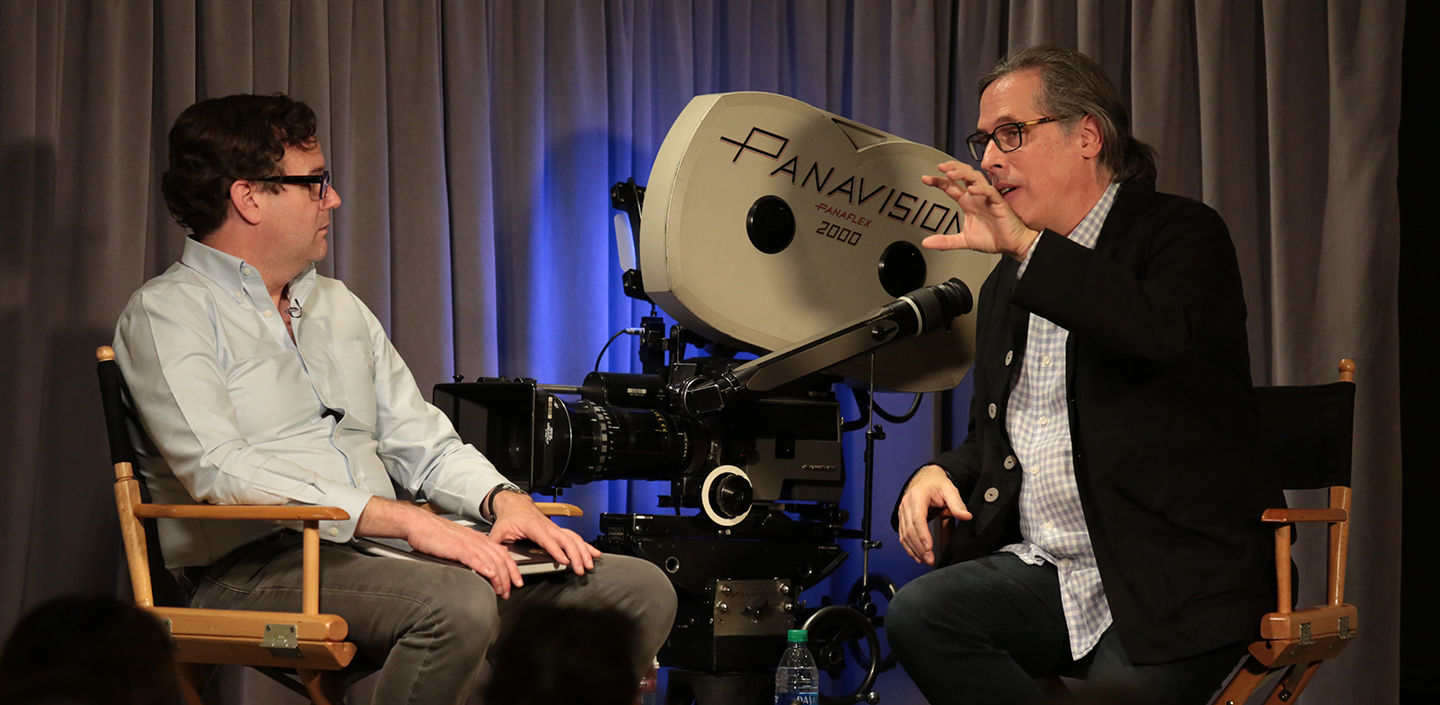 Clubhouse Conversation: Rodrigo Prieto, ASC, AMC on The Irishman
The cinematographer discussed shooting the Netflix epic feature on both motion-picture film and digital capture. 
Samantha Dillard
Rodrigo Prieto, ASC, AMC visited the historic ASC Clubhouse in Hollywood this week for a discussion with filmmaker and American Cinematographer contributor Jim Hemphill about his work on the epic crime drama The Irishman.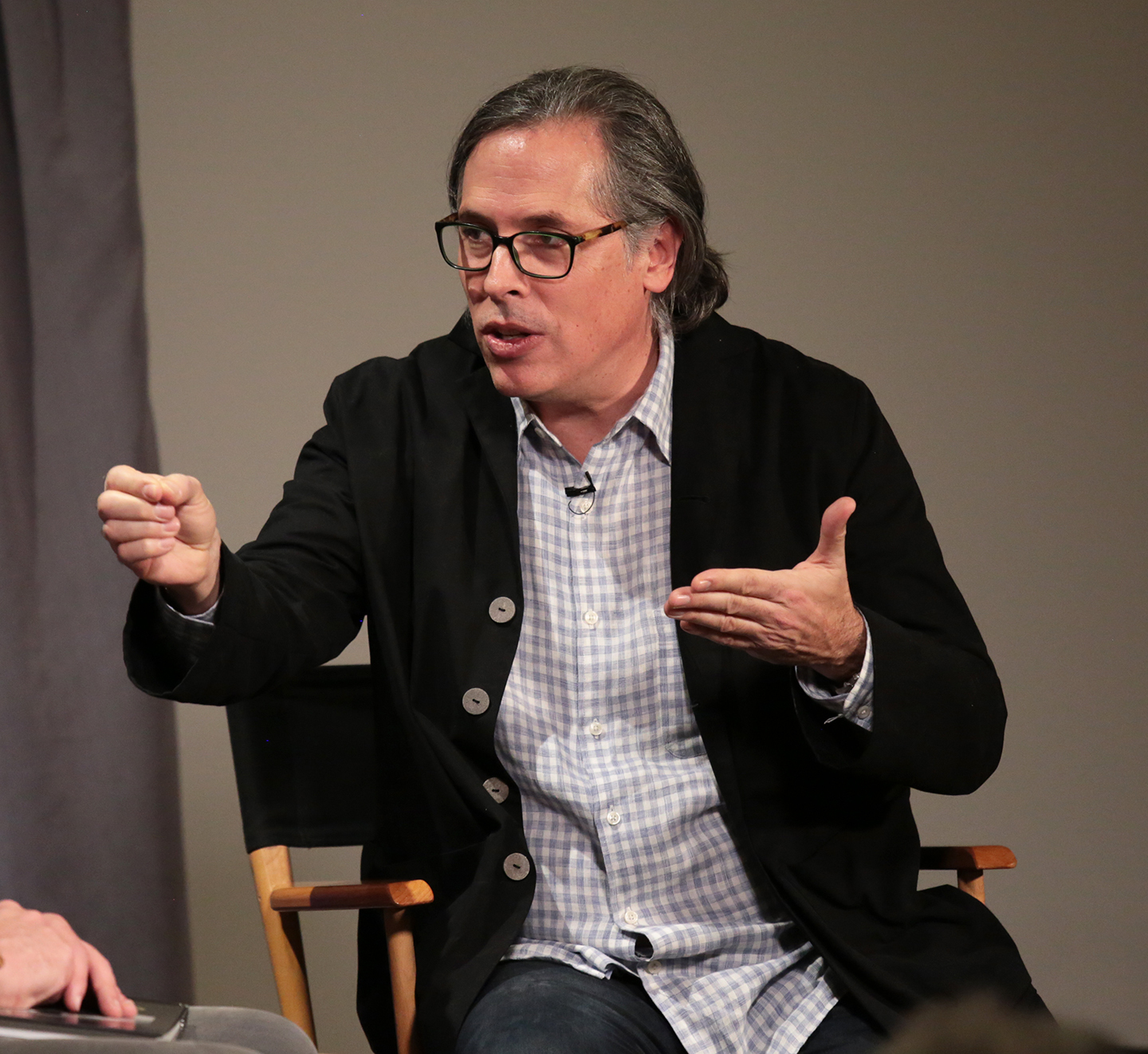 The Netflix period feature tells the story of elderly Frank Sheeran (Robert De Niro) as he recounts his experience as a mafia hitman.
Directed by Martin Scorsese, the picture marks the third collaboration between him and Prieto. Their other features are The Wolf of Wall Street and Silence. Prieto's credits include Brokeback Mountain, Babel, Frida and Argo.
The Irishman spans several decades and has been widely reported to be among Scorsese's most expensive productions. Prieto explained that half the feature was photographed on motion-picture film and the other half was shot with digital capture.
The cinematographer chose film because he was "trying to give the audience a feeling of memory." He was inspired by the look of home movies, as well as using film to show the passage of time. He developed a look for each decade, noting that the 1950s, as an example, was inspired by Kodachrome. Prieto added that he studied color in preparation for the production and consulted with experts and color scientists from Kodak. He primarily worked with Kodak Vision3 250D 5207 and Vision3 500T 5219 stocks.

He employed digital capture for sequences that involved character de-aging effects. For these portions, he chose the Red Helium camera because it most closely matched the look of film.
This effort called for a three-camera setup involving the primary Red "image" camera and two Arri Alexa IR "witness" cameras that would record the actors' movements and expressions for effects use, in place of the traditional markers. Scorsese likes the camera to "behave like a character," Prieto noted, and the production at times employed up to nine cameras in three units.

The cinematographer shared that the production was at time arduous — shooting spanned over more than 100 production days and more than 300 scenes — and, despite the large budget, he was constantly looking for ways to save time and money. This included shooting some scenes on stage instead of on location as planned, using LED background panels with plates shot by the 2nd-unit team.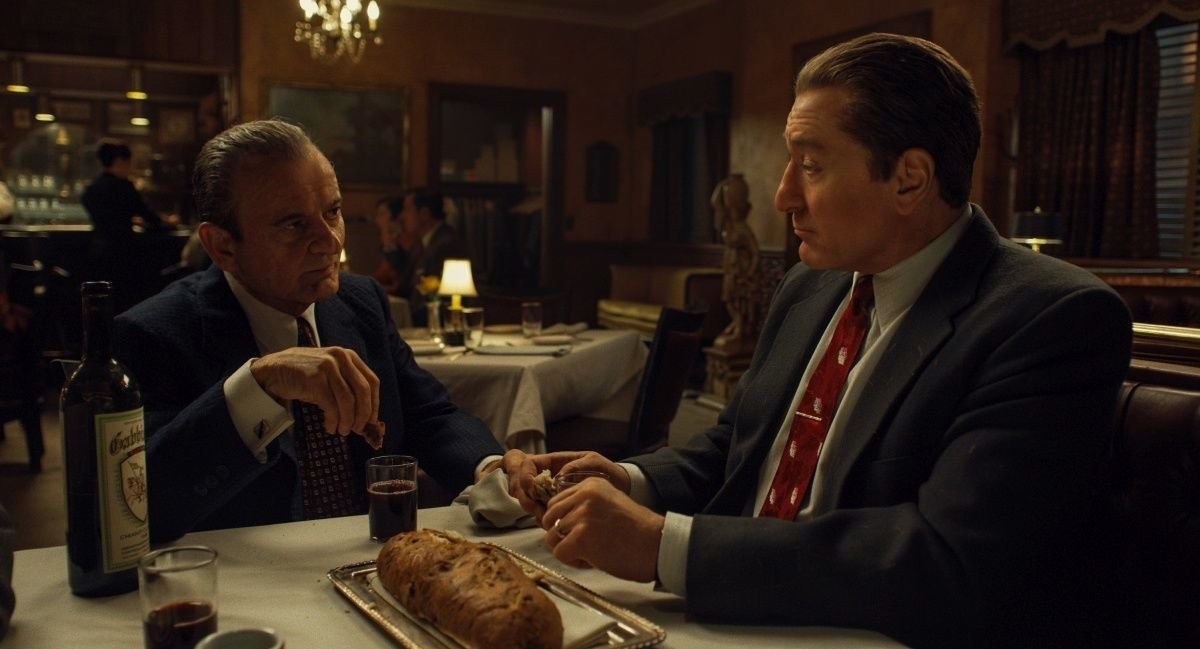 Prieto concluded his discussion by talking through the lighting of one salient scene. The sequence needed to convey celebration and menace, which the cinematographer noted was a difficult balance to strike. He found inspiration in a scene in Network, photographed by Owen Roizman, ASC, featuring a ballroom with red lampshades. Prieto realized that he could achieve the correct tone with red light in lampshades. Production designer Bob Shaw was concerned that the original production design would have clashed with this new color scheme, Prieto shared, so Shaw changed the colors of the curtains to better fit Prieto's lighting choice.

A complete production story on this film with Prieto and his key collaborators appears in the January issue of American Cinematographer.
A multi-part video of this Clubhouse Conversations event will soon be available to Friends of the ASC subscribers.