May Issue of AC Now Available
The new issue features coverage on the sci-fi fantasy Ghost In the Shell, photographed by Jess Hall, BSC with Arri's Alexa 65
ASC Staff
The new issue of American Cinematographer magazine features coverage on the sci-fi fantasy Ghost In the Shell, photographed by Jess Hall, BSC with Arri's Alexa 65. "As someone who is drawn to anamorphic, working with the intrinsic shallow depth of field on the 65mm sensor was very appealing to me," says the cinematographer in the May issue's cover story.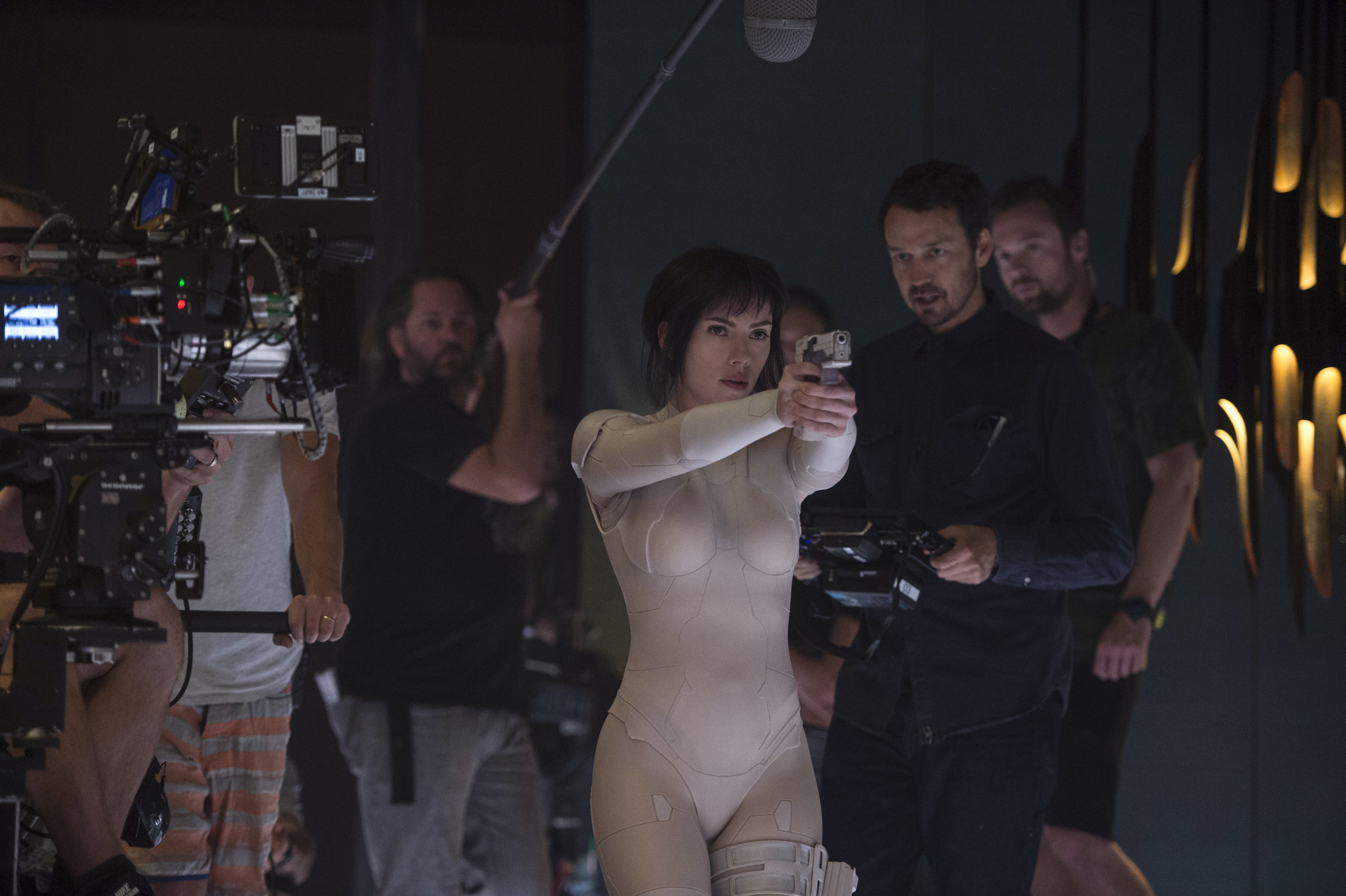 The feature Ghost in the Shell follows The Major (Scarlett Johansson, center), a cyborg enhanced to be a perfect soldier devoted to stopping the world's most dangerous criminals.
"Also, I'm a big fan of the Alexa because I like the way it renders color. The color space has a naturalism and subtlety that, if lit correctly, is very pleasing for a digital camera. The large format came out of our need for something subtle and sophisticated enough to rival film in terms of color reproduction, and the spatial resolution to work well with all the different distribution types, including 2D, 3D, Imax 3D, and [2D and 3D Dolby Vision laser-projection format]."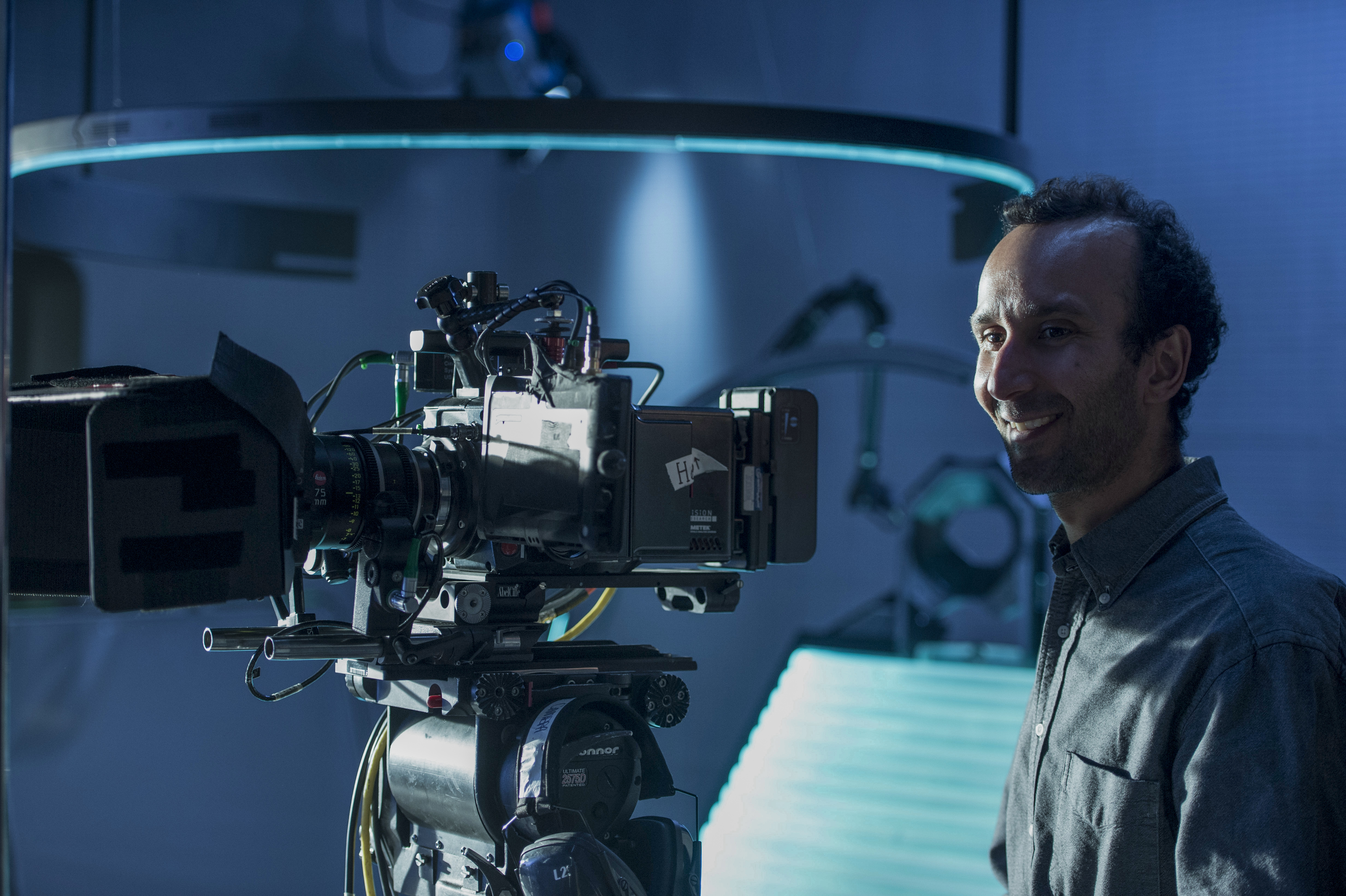 Director of Photography Jess Hall, BSC on the set of Ghost in the Shell.
Also covered in this issue is The Lost City of Z, photographed by Darius Khondji, AFC, ASC. In this period adventure drama, Percy Fawcett (Charlie Hunnam), a confident and capable — albeit undecorated — lieutenant in the British Army is commissioned by the Royal Geographic Society to survey the border between Bolivia and Venezuela. And he brings with him an obsession from which there may be no escape. This obsession is the essence of the film, says Khondji, who reunited with director James Gray after their first collaboration, The Immigrant. Fawcett, Khondji notes, "was like Don Quixote, reaching for a grail that was always just out of his grasp. This was a key idea we could pursue."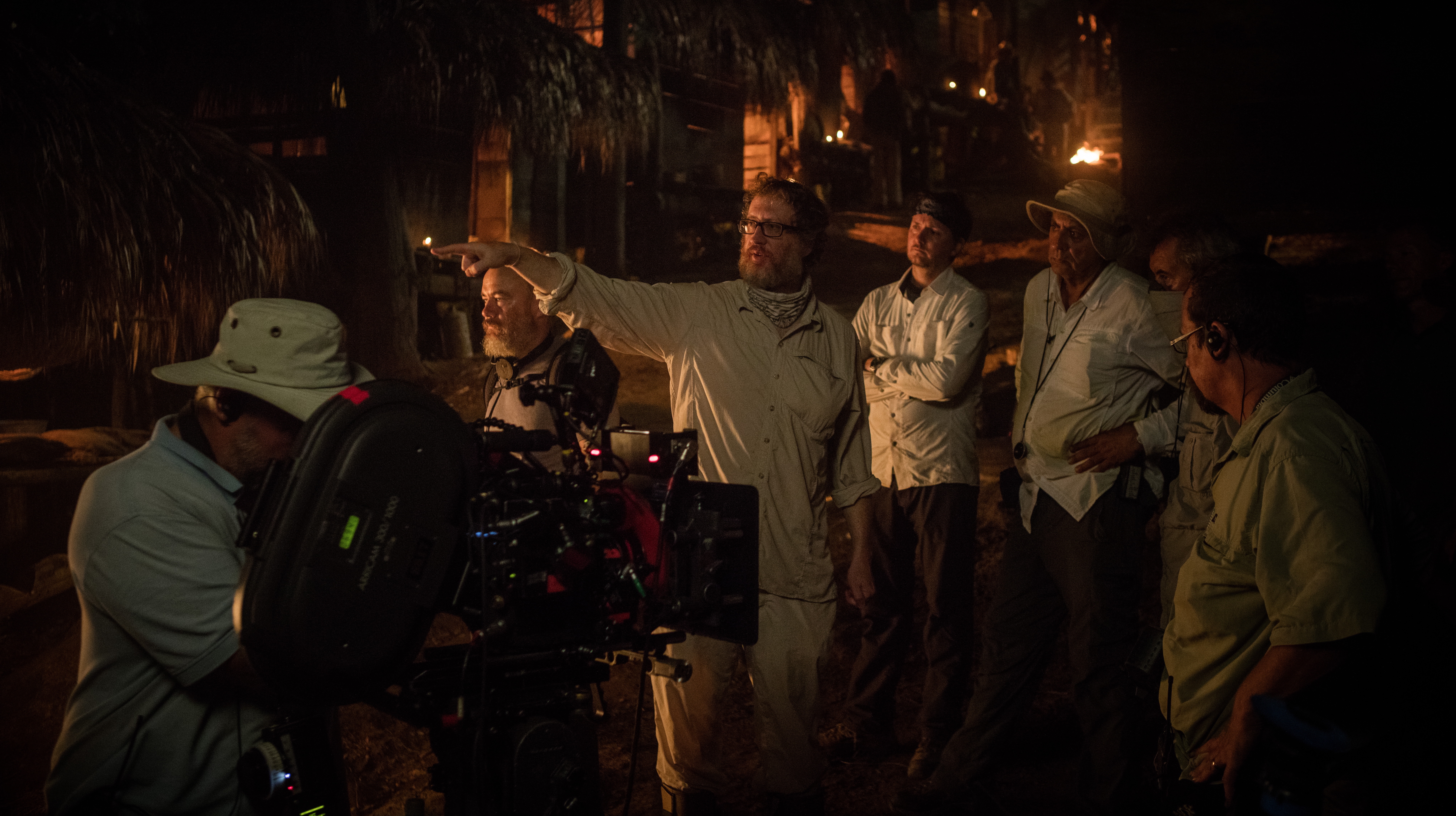 Shooting Lost City of Z, director James Gray (pointing, in front of cameras) and cinematographer Darius Khondji, AFC, ASC (at right, wearing hat) plan their next shot.
Khondji and Gray elected to shoot on film, using Arri cameras and Kodak Vision3 stocks. "I'm a fan of digital, and I've played the devil's advocate for digital in the past if I thought it was right for the production," says the cinematographer. "It's at least important to bring up the option of shooting digitally, but I'm a film-lover. It's a modern medium, I'm excited to shoot on it, and I will defend it when we want it."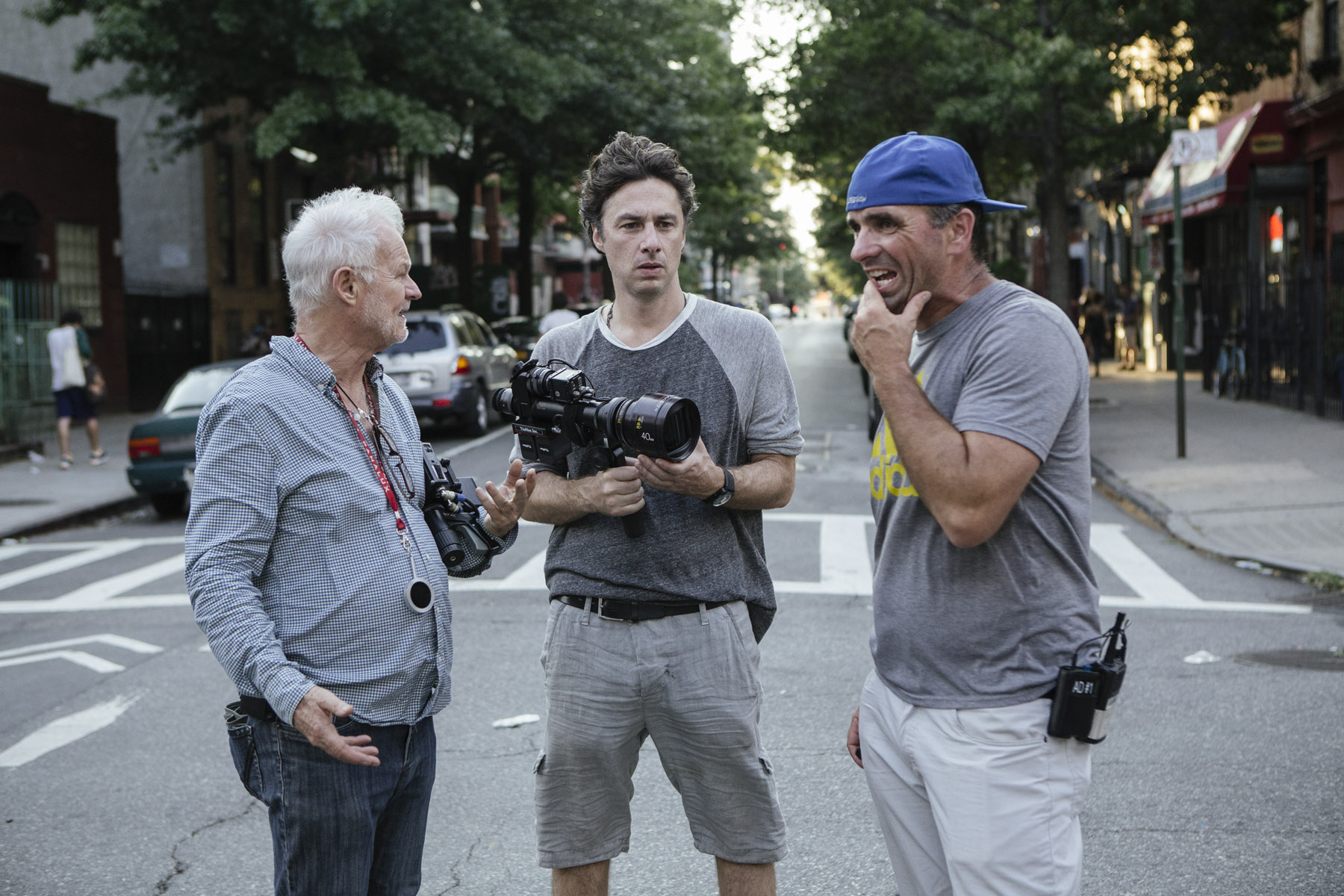 Rodney Charters, ASC, CSC, NZCS (left) reteamed with director Zach Braff (middle) to shoot Going in Style.
In the Filmmaker's Forum department, Rodney Charters, ASC, CSC, NZCS details his experience of shooting the lighthearted caper comedy Going in Style. In the piece, he writes, "Director and actor Zach Braff and I had done two television pilots together over the years, and when he asked me to do a small, four-day drama shoot for MTV, I was excited to renew our working friendship. The shoot passed effortlessly, and at the end of it, Zach told me, 'If I work, you work.' On that lovely note we parted company. A few months later he called and told me he was short-listed as director of a Warner Bros. comedy, Going in Style, and he wanted me to shoot it for him. Two weeks after that he called and said, 'I got it! And here's our cast: Michael Caine, Morgan Freeman, Alan Arkin and Ann-Margret!'"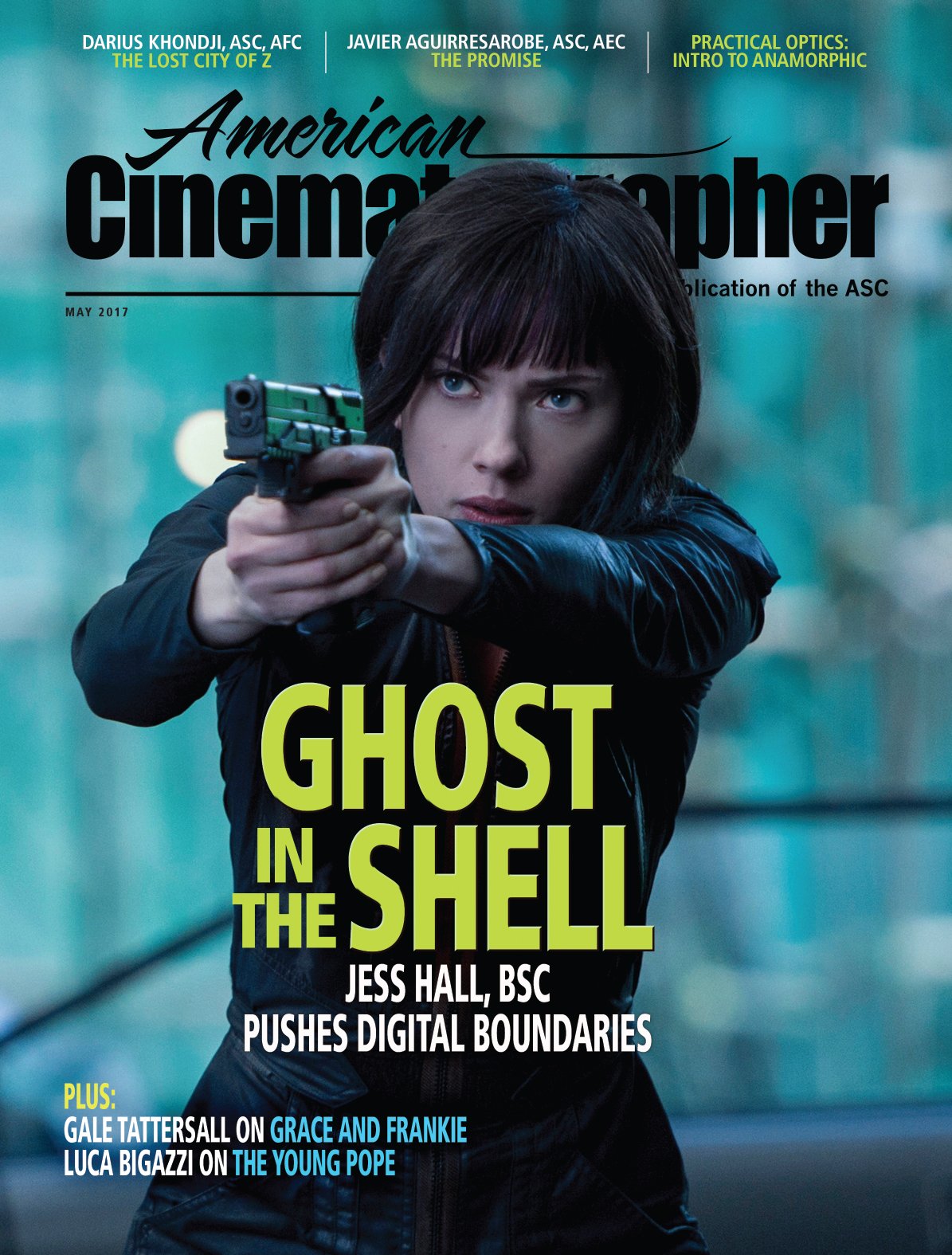 Also featured in this issue is the piece "Practical Optics: Introduction to Anamorphic," in which AC continues its series of articles about optics with this primer on four fundamental aspects of anamorphic lenses.
Other subjects covered in this issue include:
• The Promise, shot by Javier Aguirresarobe, ASC, AEC
• Grace and Frankie, shot by Gale Tattersall
• The Young Pope, shot by Luca Bigazzi
• La Femme et le TGV, shot by Nausheen Dadabhoy
• A complete photo gallery on the 2017 ASC Outstanding Achievement Awards