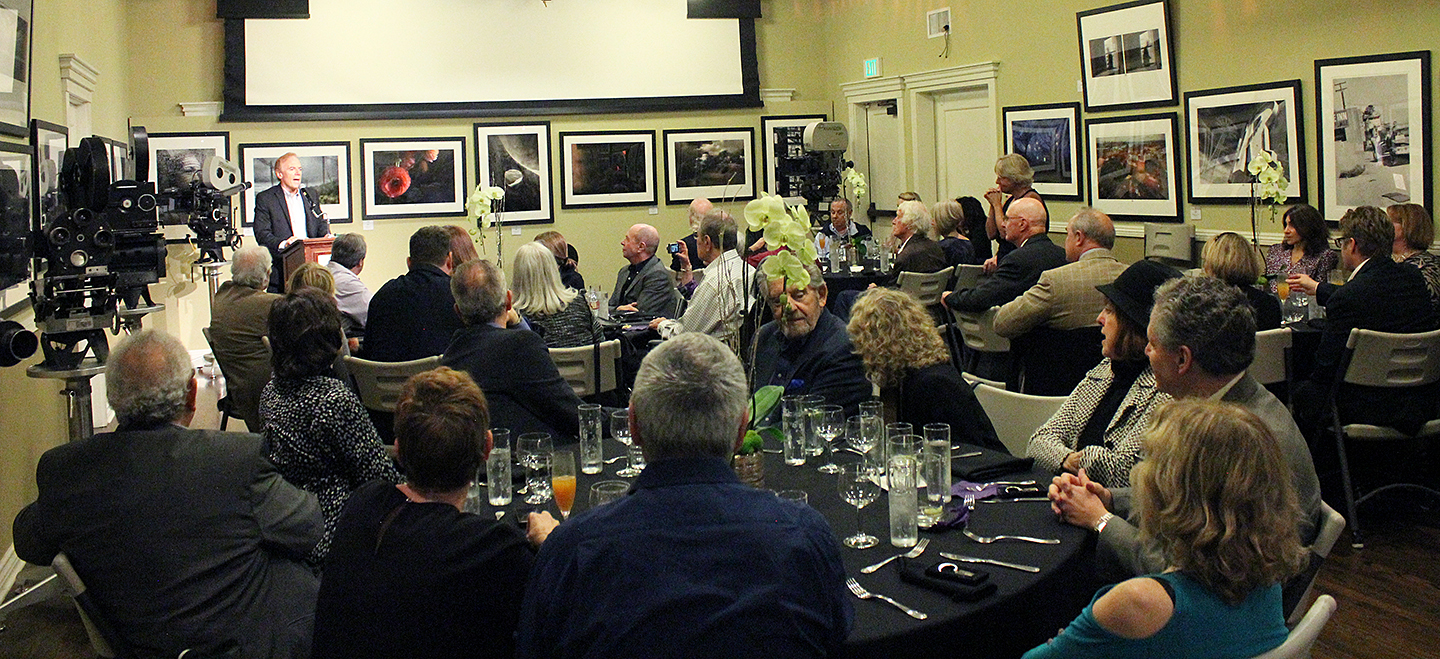 Roizman Celebrated at ASC Clubhouse for Oscar Honor
ASC members arrived to pay homage to one of the greats as AMPAS recognizes his career and contributions.
David E. Williams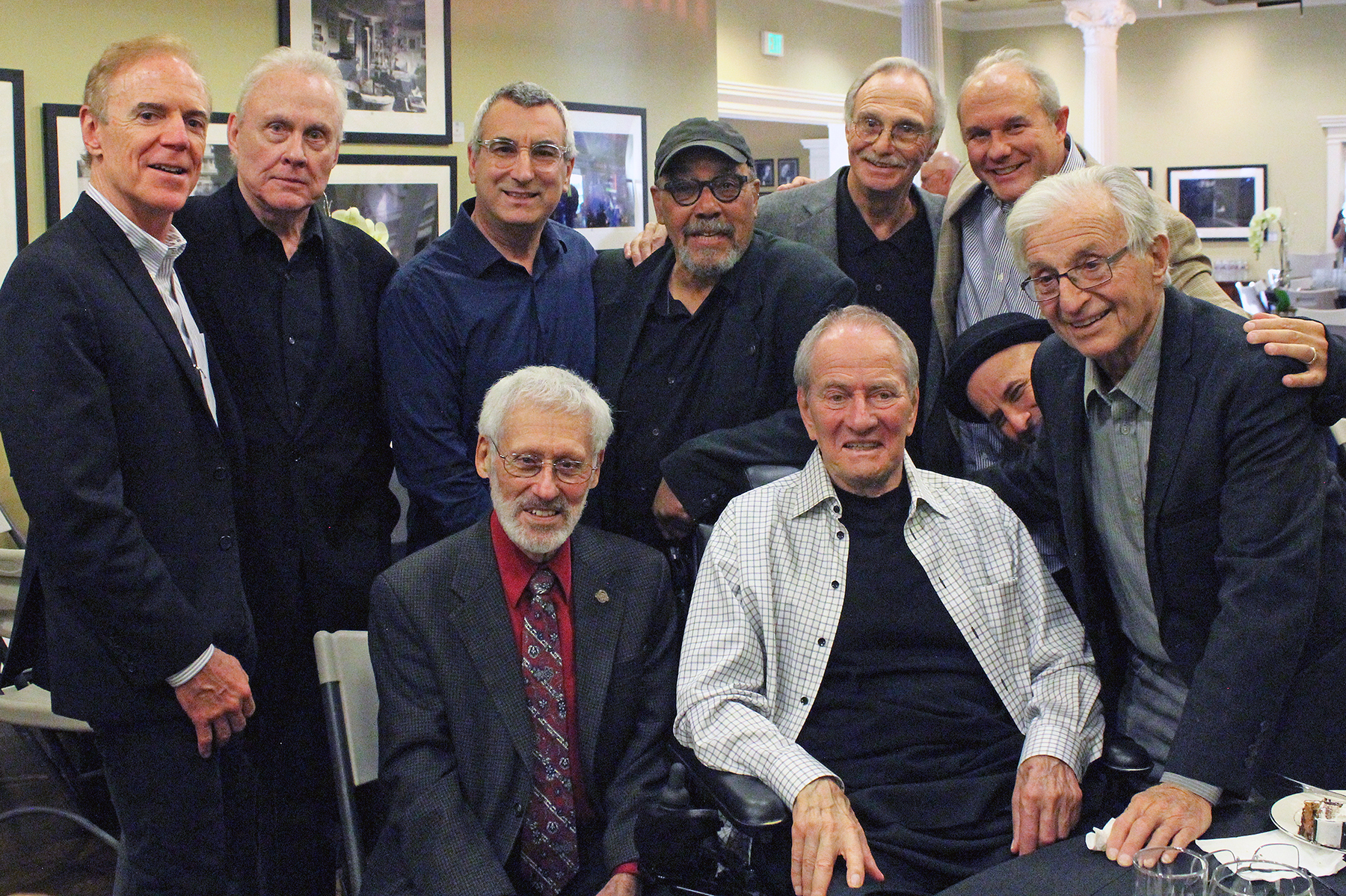 On Sunday, November 5, ASC great Owen Roizman was heartily greeted with a standing ovation from an audience of his friends, family and peers — briefly bringing him to tears of joy. This occurred during a gathering at the ASC Clubhouse in Hollywood to celebrate the esteemed cinematographer's well-deserved 2017 honorary Oscar, which will be presented to him on Saturday, November 11, during the Academy of Motion Picture Arts and Sciences Governors Awards (read more about that here).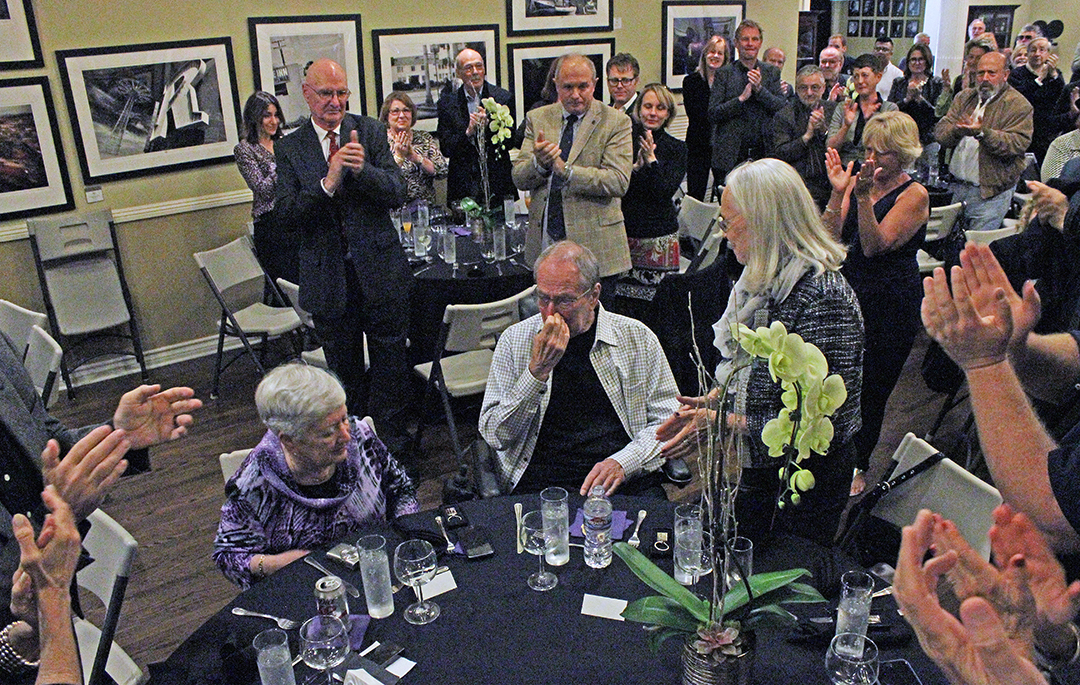 The standing O for "O" — as Roizman is known by those close to him — followed a screening of this reel of his work, cut by ASC staff assistant Alex Beatty: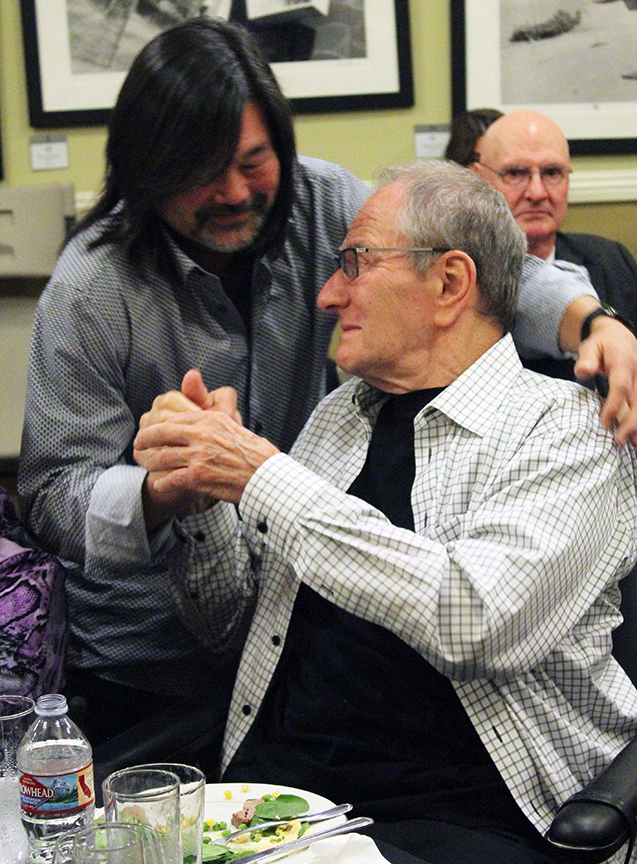 "If ever the word 'transformative' can be used to describe cinematography, that is precisely what Owen Roizman's work has been," noted AMPAS president John Bailey, ASC in an email to American Cinematographer about Roizman's selection for an honorary Oscar. "Rising as one of the stars of the grittily poetic realism of the 1970s American New Wave in films like The French Connection and The Taking of Pelham One Two Three, Roizman quickly became a master of many movie genres: Romantic comedy, Westerns, Mysteries, Political/social dramas. Owen Roizman was never a filmmaker to be caught in the pincers of tradition; he constantly pushed against conventional cinematography while embracing the traditions of the greatest masters. His work in Network, Tootsie and The Exorcist both honored and redefined their genres. Roizman's peers may not think of him as a 'rebel' in that rebellious time of the American New Wave of the 1970s, but his determined focus on powerful and clear images were a beacon through the next four decades of American cinema."
ASC members at the ASC Clubhouse for the tribute event included Christopher Baffa, Bill Bennett, Stephen Burum, Chris Chomyn, Curtis Clark, Richard Crudo, David Darby, Roger Deakins, Caleb Deschanel, George Spiro Dibie, Steven Fierberg, Michael Goi, Victor J. Kemper, Emmanuel Lubezki, Don McCuaig, Charlie Lieberman, Karl-Walter Lindenlaub, Isidore Mankofsky, George Mooradian, Crescenzo Notarile, Michael D. O'Shea, Daryn Okada, Lowell Peterson, Cynthia Pusheck, Woody Omens, Robert Primes, Nancy Schreiber, John Simmons, Bing Sokolsky and Kenneth Zunder.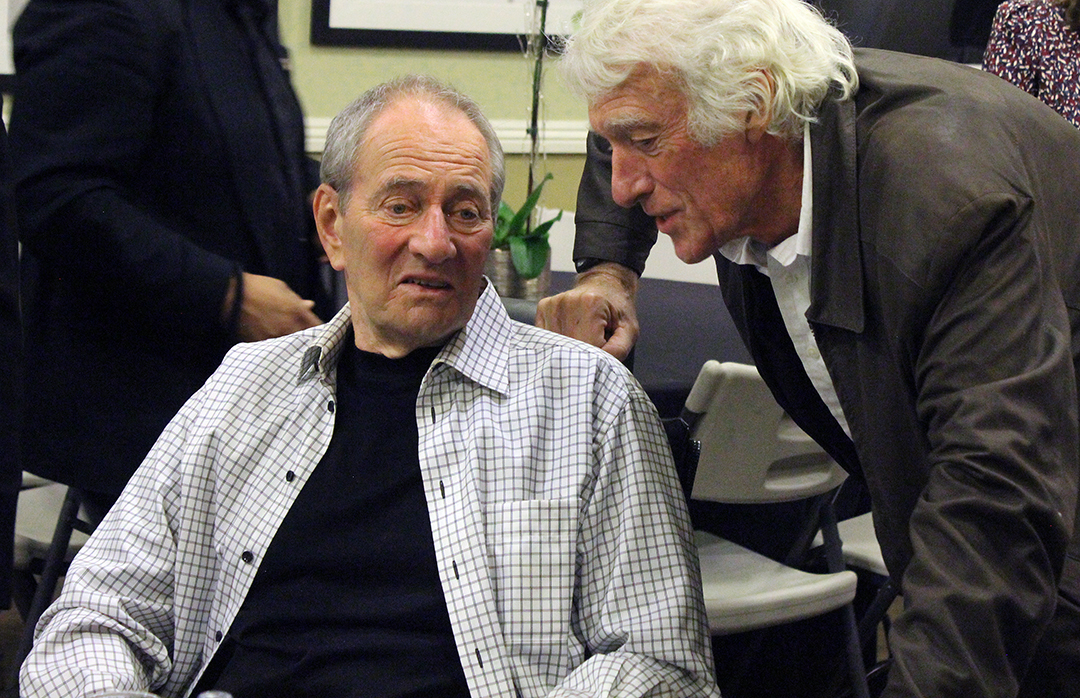 Also among the guests of honor were Roizman's wife, Mona, and son, Eric — himself an experienced camera operator who cut his teeth working with his father as an assistant. He told AC: "Obviously, we're all incredibly pleased to finally have dad's incredible contributions to the art form honored with a statue."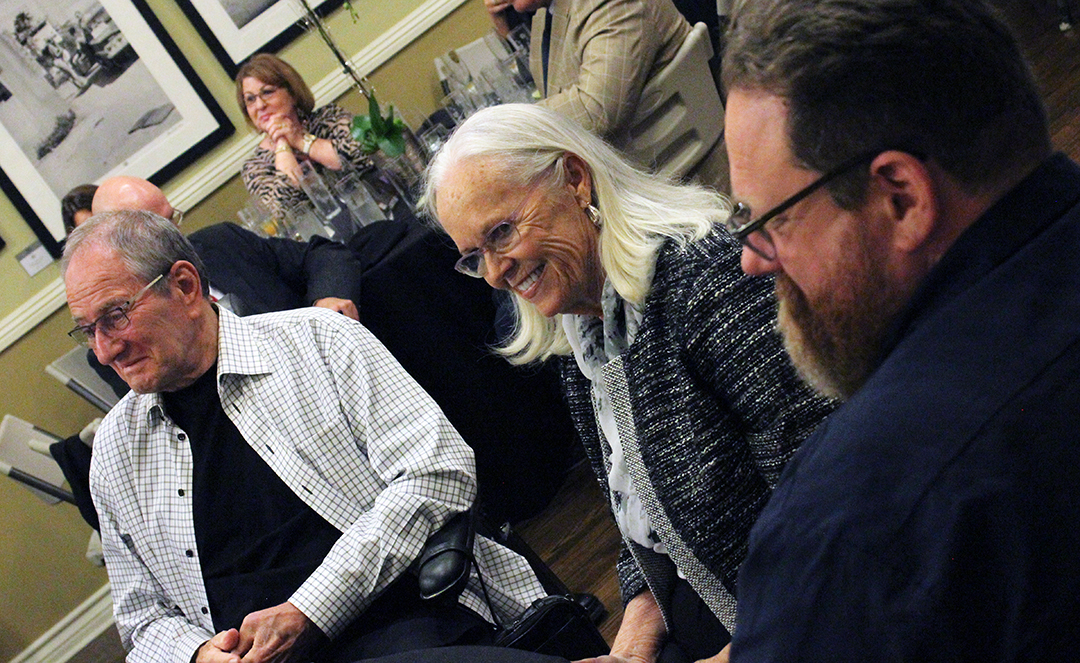 Here are a few additional photos from the event: