With: Linus Sandgren, FSF, cinematographer & Michael Goldman, host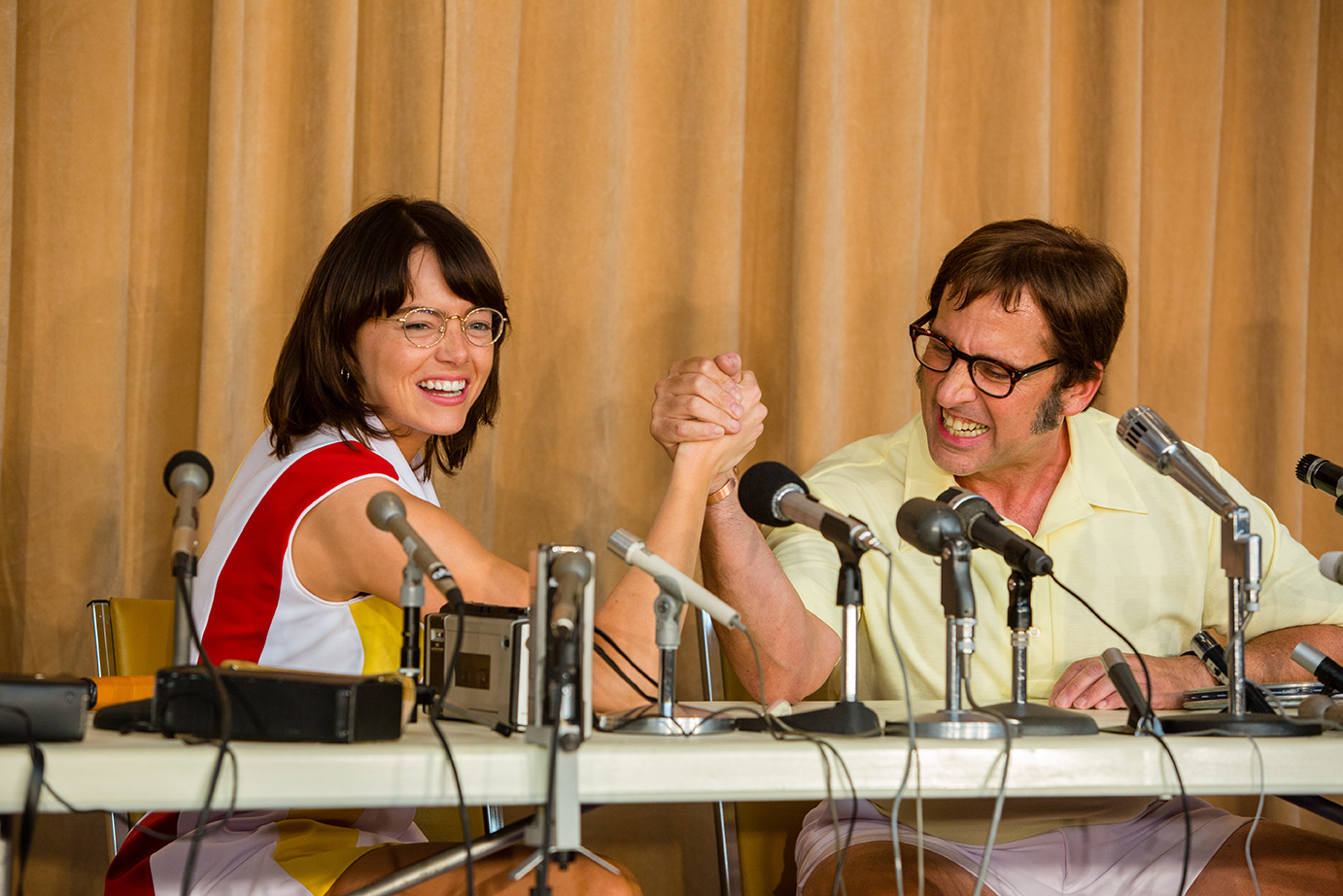 About the Project

Set in 1973 against the backdrop of the rise of both the sexual revolution and the Women's Liberation movement, Battle of the Sexes takes audiences inside the historic tennis match between Billie Jean King and Bobby Riggs that ended up becoming one of the most highly rated televised sporting events of all time, as well as a cultural touchstone. Directed by the married directing team of Valerie Faris and Jonathan Dayton, the movie stars Emma Stone as Billie Jean King and Steve Carell in the role of Bobby Riggs.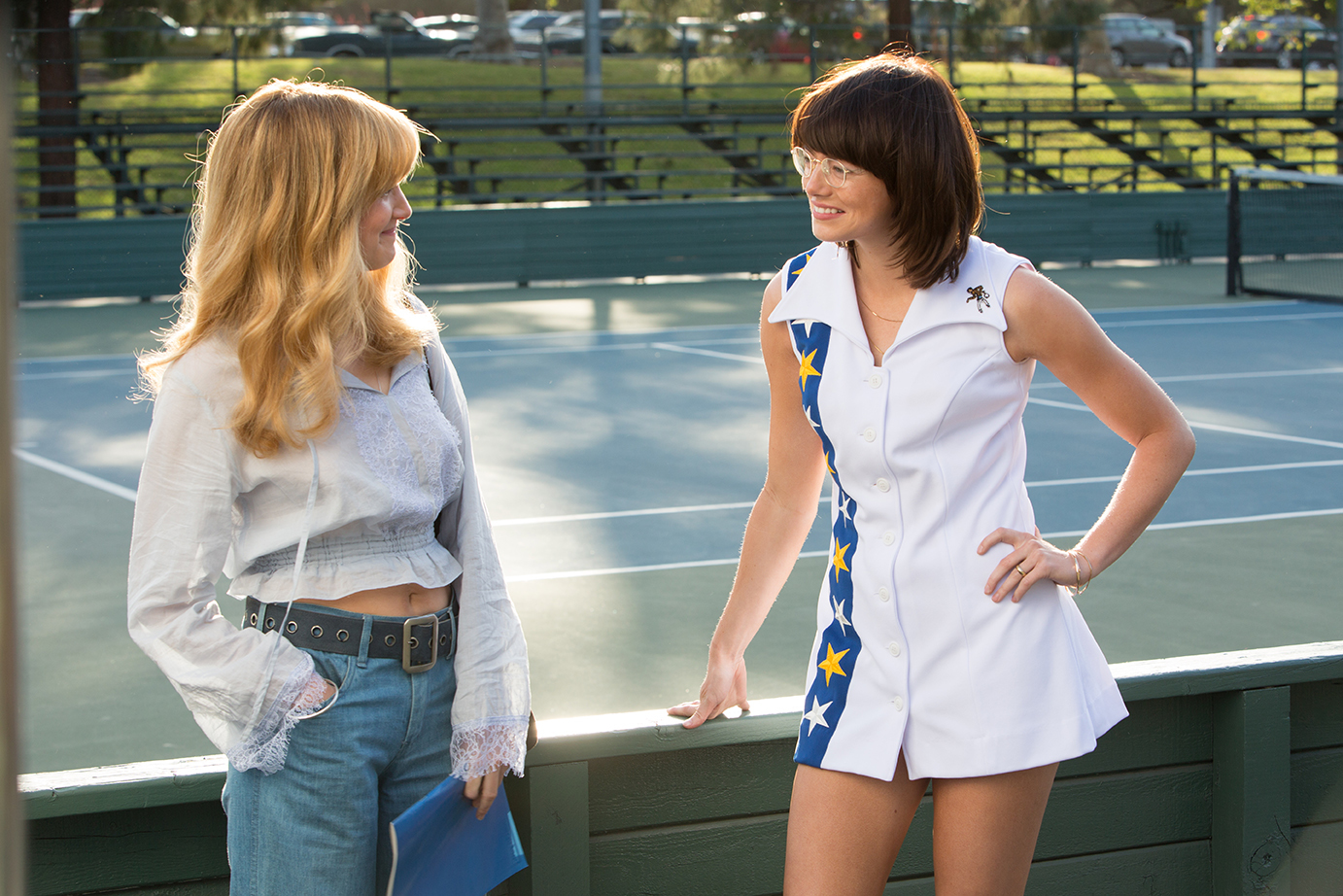 The story captures King, in the midst of battling both to be No. 1 in her sport and for equality in pay for female professional tennis players, trying to suppress the realization that her sexual orientation is not as she had always believed. Married to a decent man dedicated to helping her career, she finds herself inexorably drawn to hairdresser Marilyn Barnett (Andrea Riseborough), with whom she eventually enters into what was then considered to be a taboo relationship. Riggs, meanwhile, retired, years past his tennis glory, and bored to tears working in a corporate job for his father-in-law, yearns to release his inner trademark hustler persona and hunt fame and fortune by challenging the world's top female tennis players. But the pursuit interferes with both his marriage and Billie Jean King's personal life once he gives King a challenge she doesn't feel she can turn away from.
"Valerie and Jonathan were very keen to make the film feel very authentic for the time, both in sort of the authenticity of how the match was played, and how things looked at the time," Linus Sandgren, FSF, explains. "They very much wanted us to look at the making of the film as if we were filmmakers from the 1970s, making a contemporary drama about a current event. So it is not as much about looking back at nostalgia of the '70s, but rather, trying to create a drama that is dramatic at the time. And our visual references came to become a lot about drama thrillers at that time, for both the visual of the lighting and the colors. It was a no-brainer for all of us therefore to shoot on film. We realized with our whole idea about thinking like filmmakers from the '70s that we just had to go for working a lot with zooms. And, in that way, we ended up shooting 35mm. In order to get the look to look more like something we [wanted] from the '70s, we felt the version of the 35mm that we push-processed gave us a much higher color saturation and also higher contrast, and we also added grain."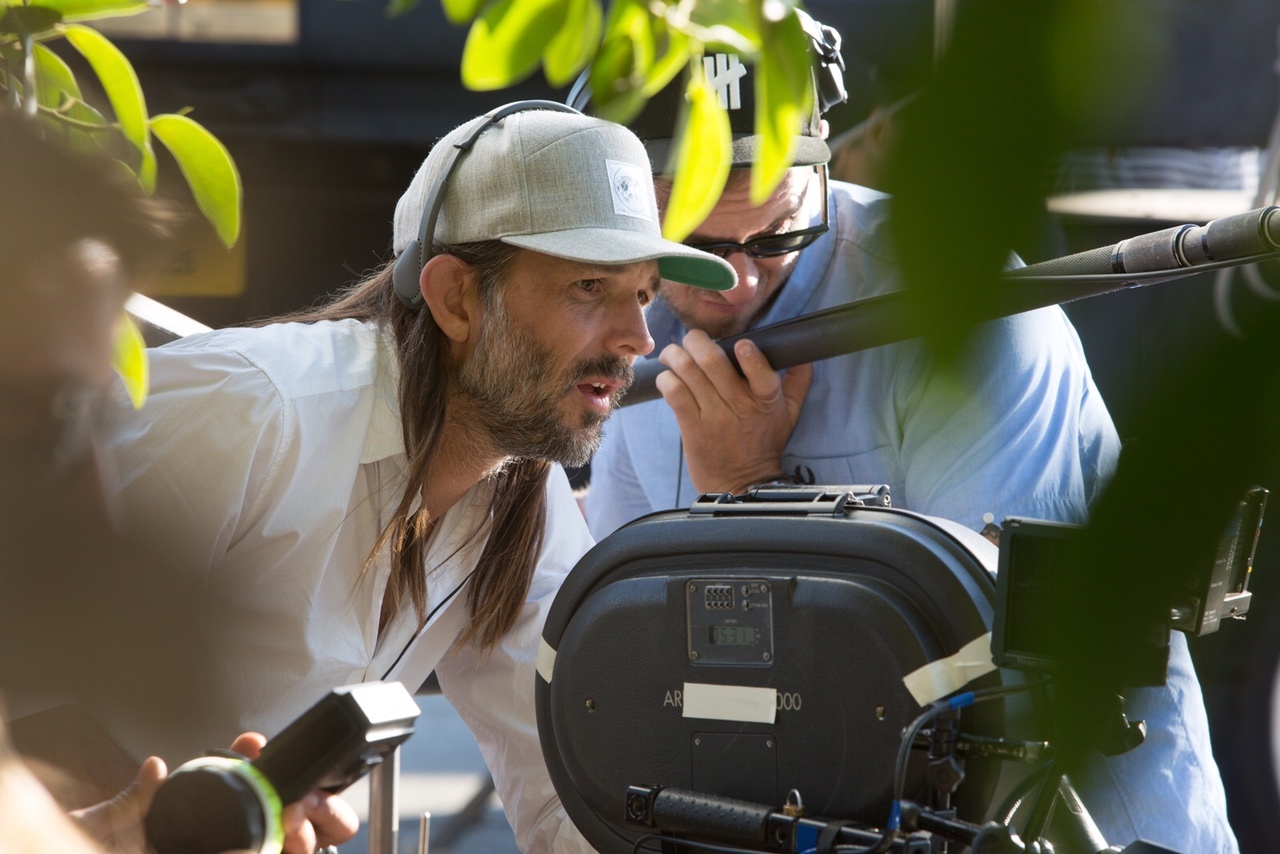 About the Cinematographer
Linus Sandgren most recently won the Academy Award and BAFTA Film Award for his work on director Damien Chazelle's 2016 musical La La Land, a project that also earned him an ASC Outstanding Achievement Award nomination. In addition to Chazelle, whom he is currently again collaborating with on the Neil Armstrong biopic First Man (2018), the cinematographer has also worked with directors including David O. Russell (2013's American Hustle and 2015's Joy), Lasse Hallström (2014's The Hundred-Foot Journey and the upcoming 2018 release The Nutcracker and the Four Realms) and Gus Van Sant (2012's Promised Land). Sandgren has also shot TV series and movies in his native Sweden and periodically works on music videos, shorts and commercials, some of which have earned him Cannes Lion and Clio awards. A Stockholm Film School graduate, he earned Sweden's coveted Guldbagge Award for his first full-length feature project, Storm (2005).

Photos by Melinda Sue Gordon (courtesy of Twentieth Century Fox Film Corporation) and Linus Sandgren, FSF
Follow American Cinematographer on Facebook, Instagram and Twitter.
American Cinematographer interviews cinematographers, directors and other filmmakers to take you behind the scenes on major studio movies, independent films and popular television series.
Subscribe on iTunes