About the Project
Photographed by cinematographer Alexander Dynan, writer-director Paul Schrader's drama First Reformed (2018) is a masterclass in mise en scène. While it remains true that the most artful direction can trick an audience into thinking a film wasn't directed at all, that it's happening as they watch, First Reformed manages to have it both ways: the camera is an open window to a passing world, and it is the eye of an intelligent designer.
Ethan Hawke plays Reverend Toller, the spiritual leader of a small upstate New York parish, whose despair and disillusionment about the world is given focus when a young, pregnant parishioner named Mary — played by Amanda Seyfried — seeks his guidance.

First Reformed was made in the image of films by Robert Bresson — specifically, A Man Escapedand Diary of a Country Priest — as well as those of Carl Dreyer and Yasujiro Ozu, described by Schrader in his 1972 text Transcendental Style In Film as a "a spiritual state by means of austere camerawork, acting devoid of self-consciousness, and editing that avoids editorial comment." By withholding information, the filmmakers compel the audience "to lean out of their seats and lean into the movie," says Dynan.

To accomplish this task, Schrader turned to some of the key creatives from his 2016 genre-defying film Dog Eat Dog, including Dynan, production designer Grace Yun, and costume designer Olga Mill. The production filmed for 20 days in late 2016, in and around New York City.

Dynan captured First Reformed on an Arri Alexa SXT, framing for the 1.33:1 aspect ratio with Arri Master Prime lenses, restricting himself to no more than three focal lengths. The filmmakers originally intended to shoot the film in black-and-white (a nod to Pawel Pawlikowski's 2013 film Ida, photographed by Ryszard Lenczewski and Lukasz Zal) but ultimately chose color, and muted their palette accordingly. "In the end, it is a color film, but it's a color so desaturated and so drained," says Dynan. "I tried to keep it as close as I could to the original intentionality of black-and-white."

The picture grade for First Reformed was performed by Tim Masick at Company 3 New York.

Fully desaturating Dynan's image (taken from the 2018 Blu-ray) reveals much about his approach to lighting, which, in lieu of color, does the work of creating contrast through a combination of soft and hard sources: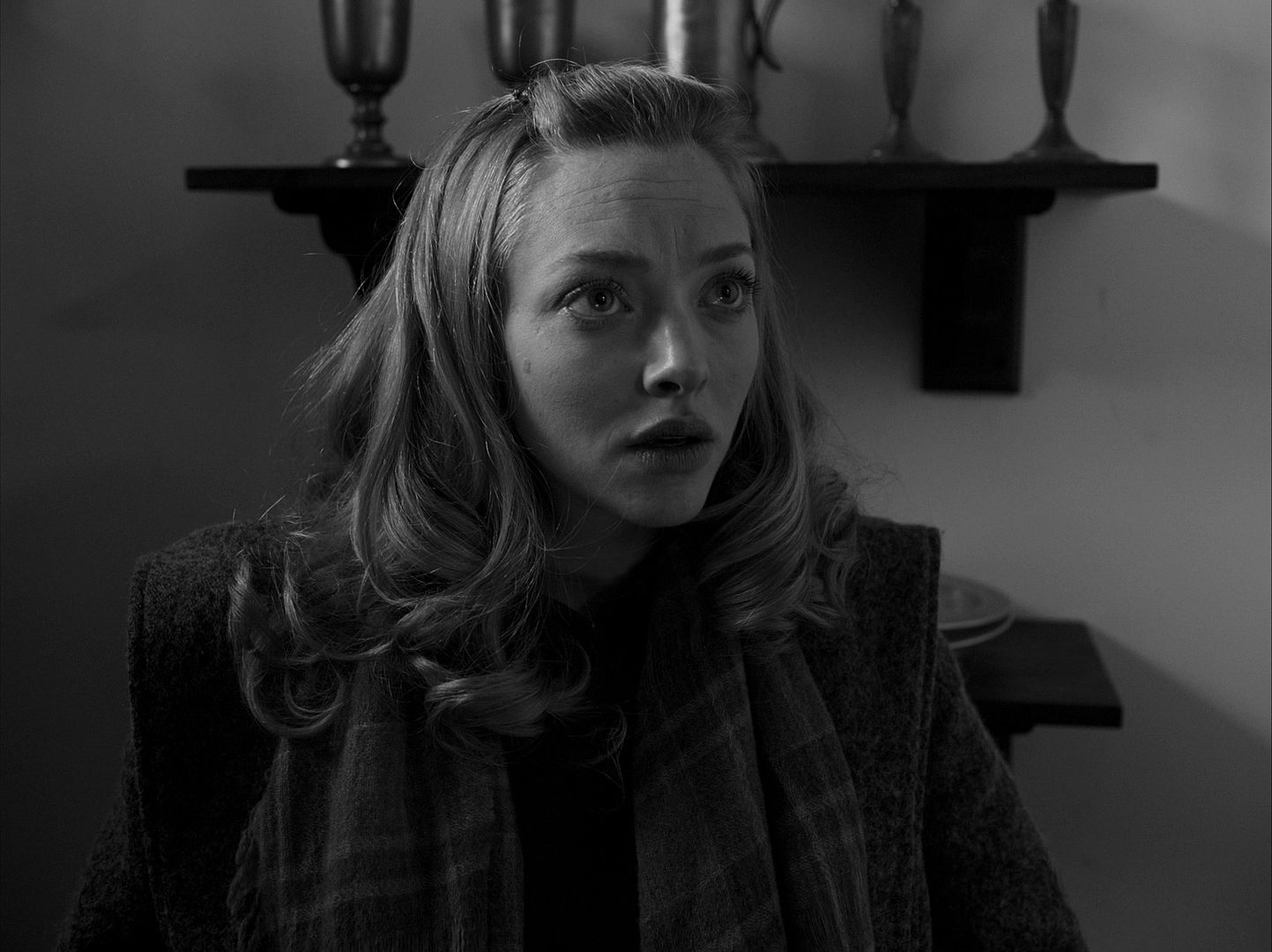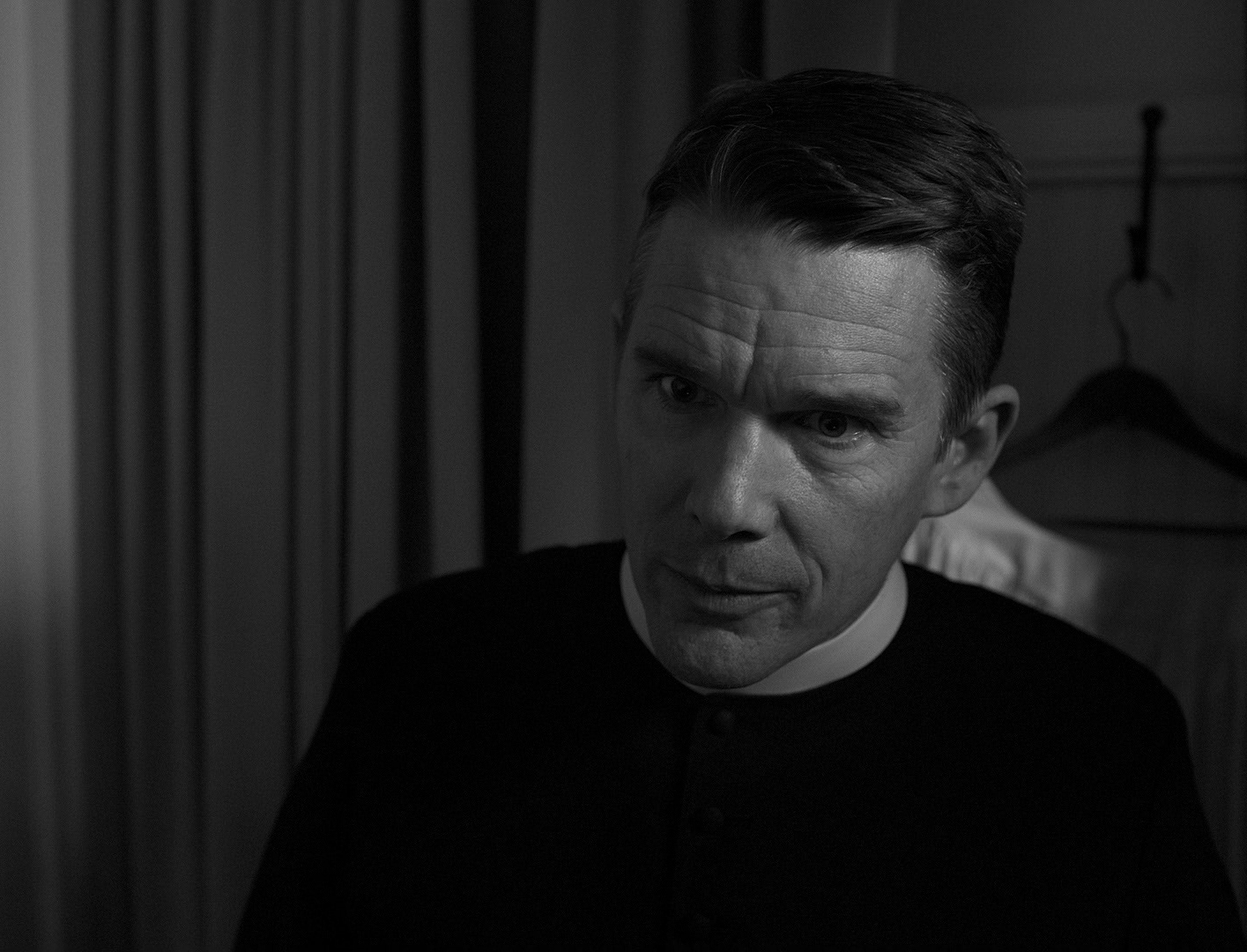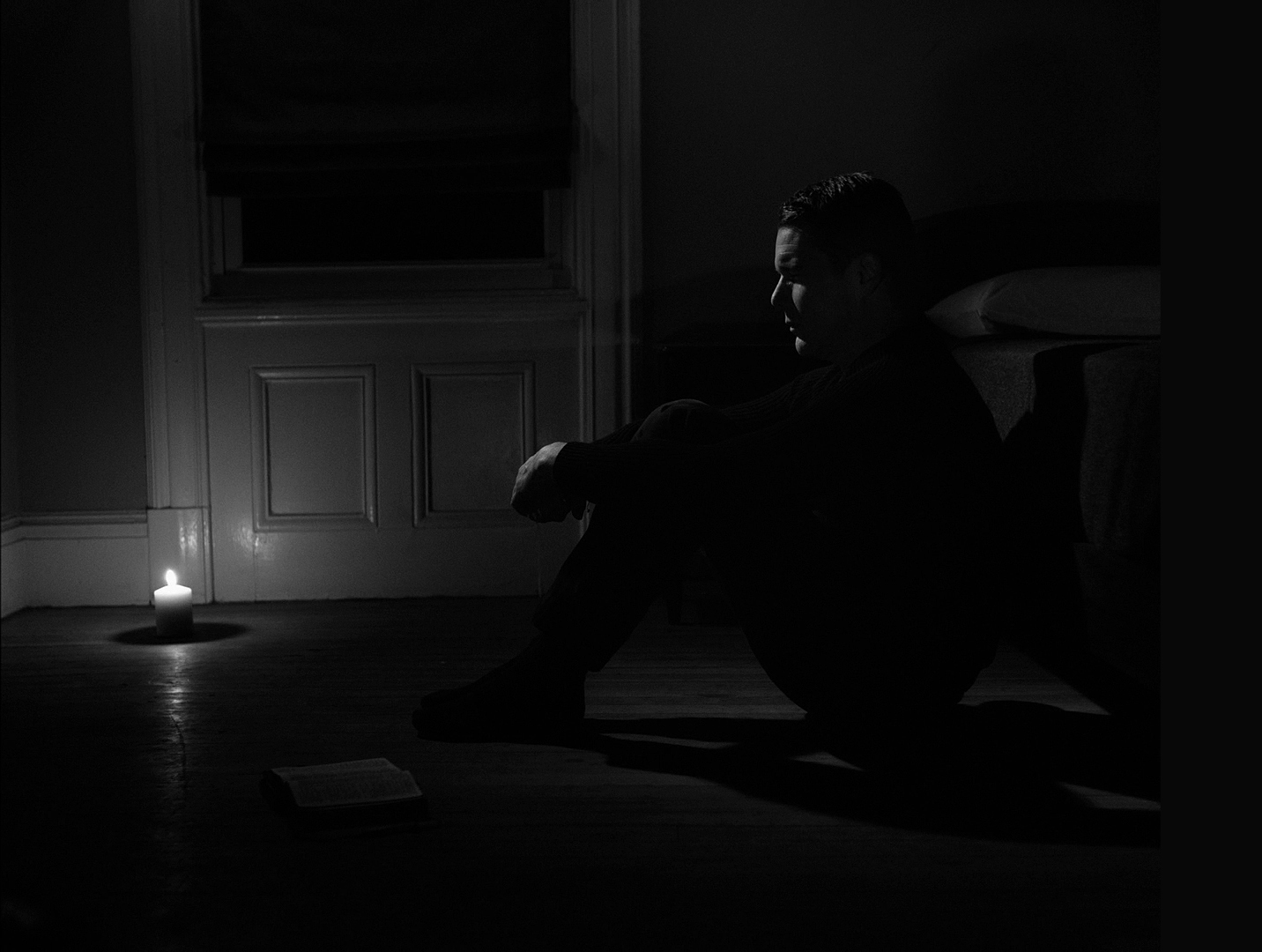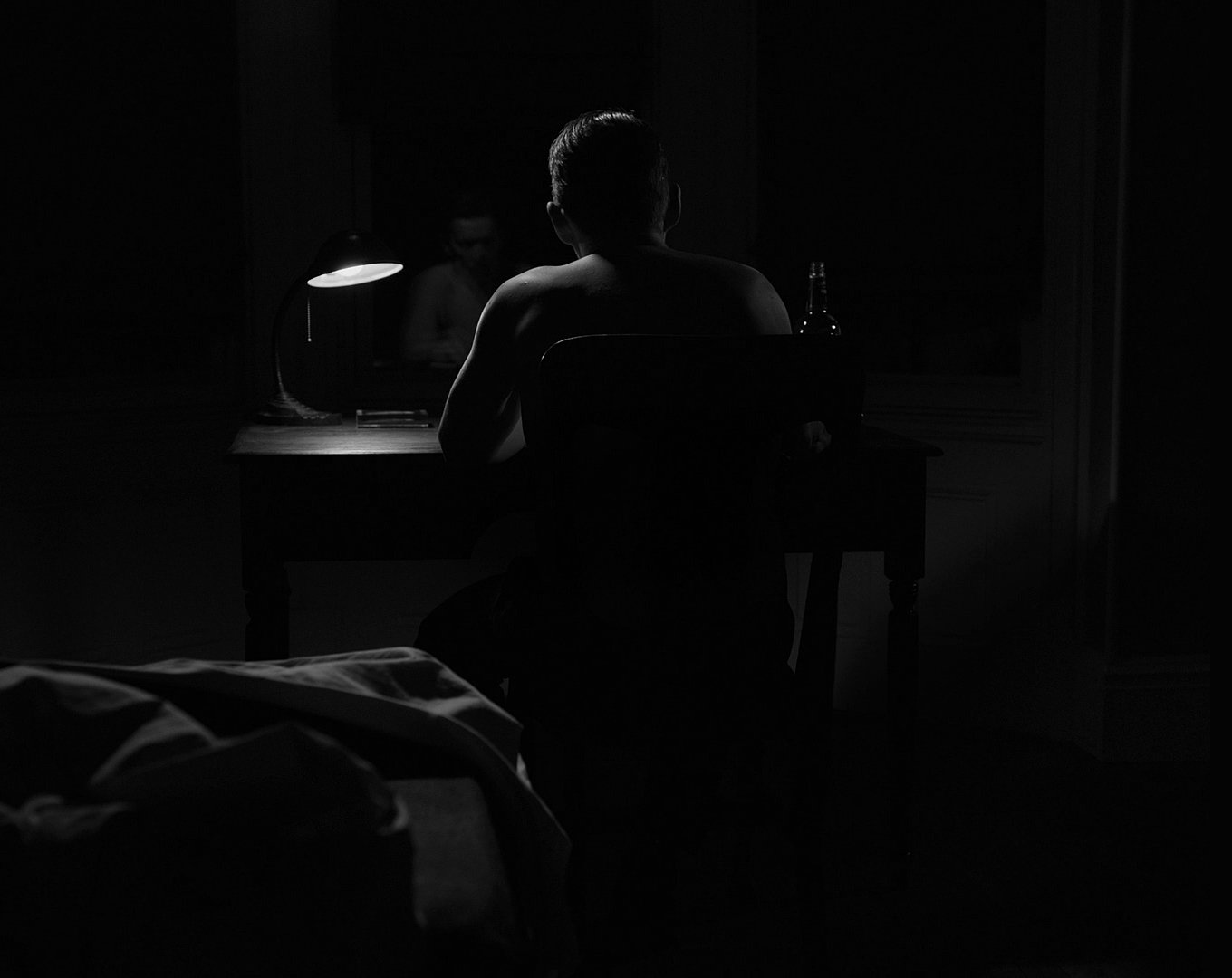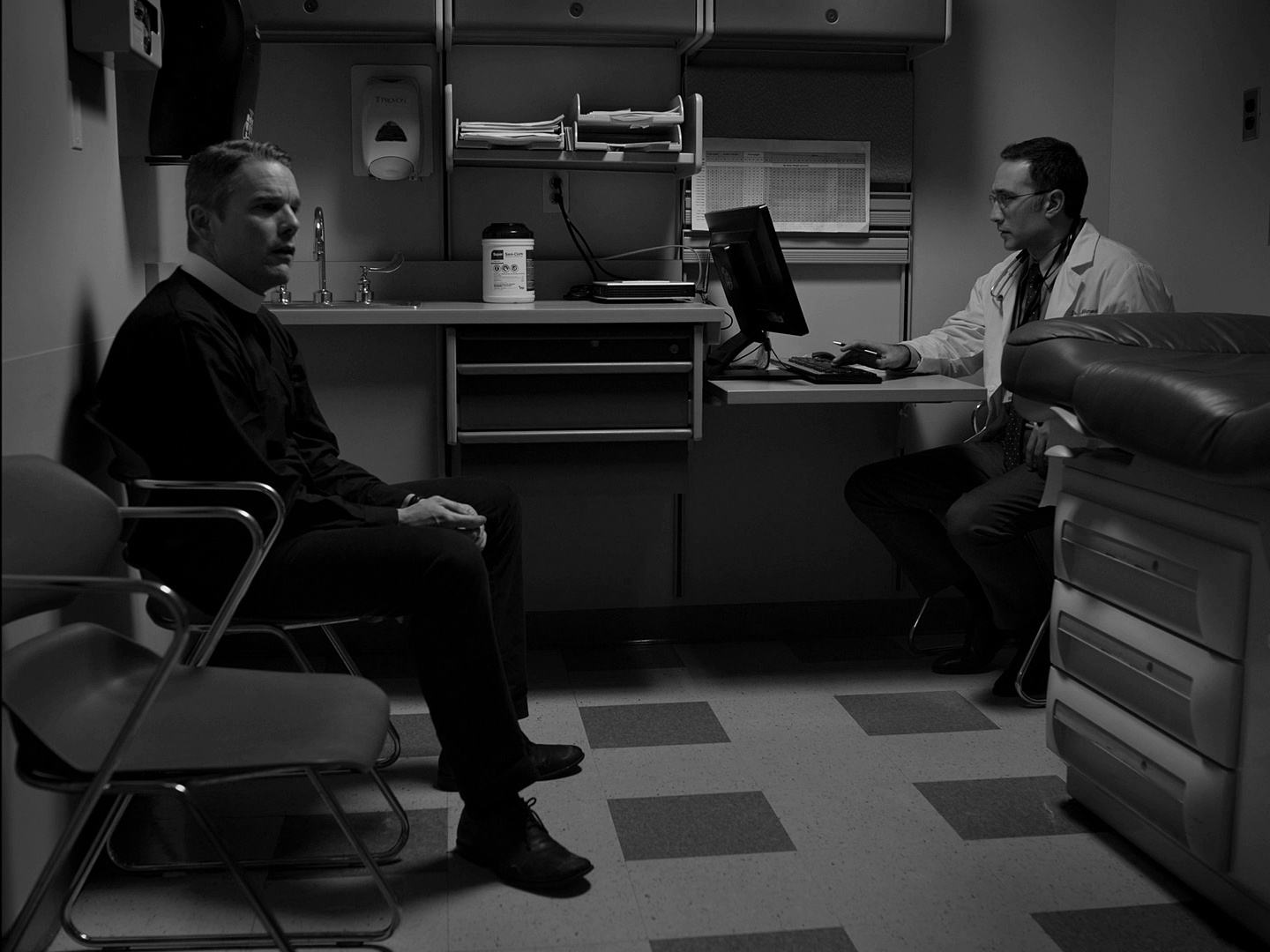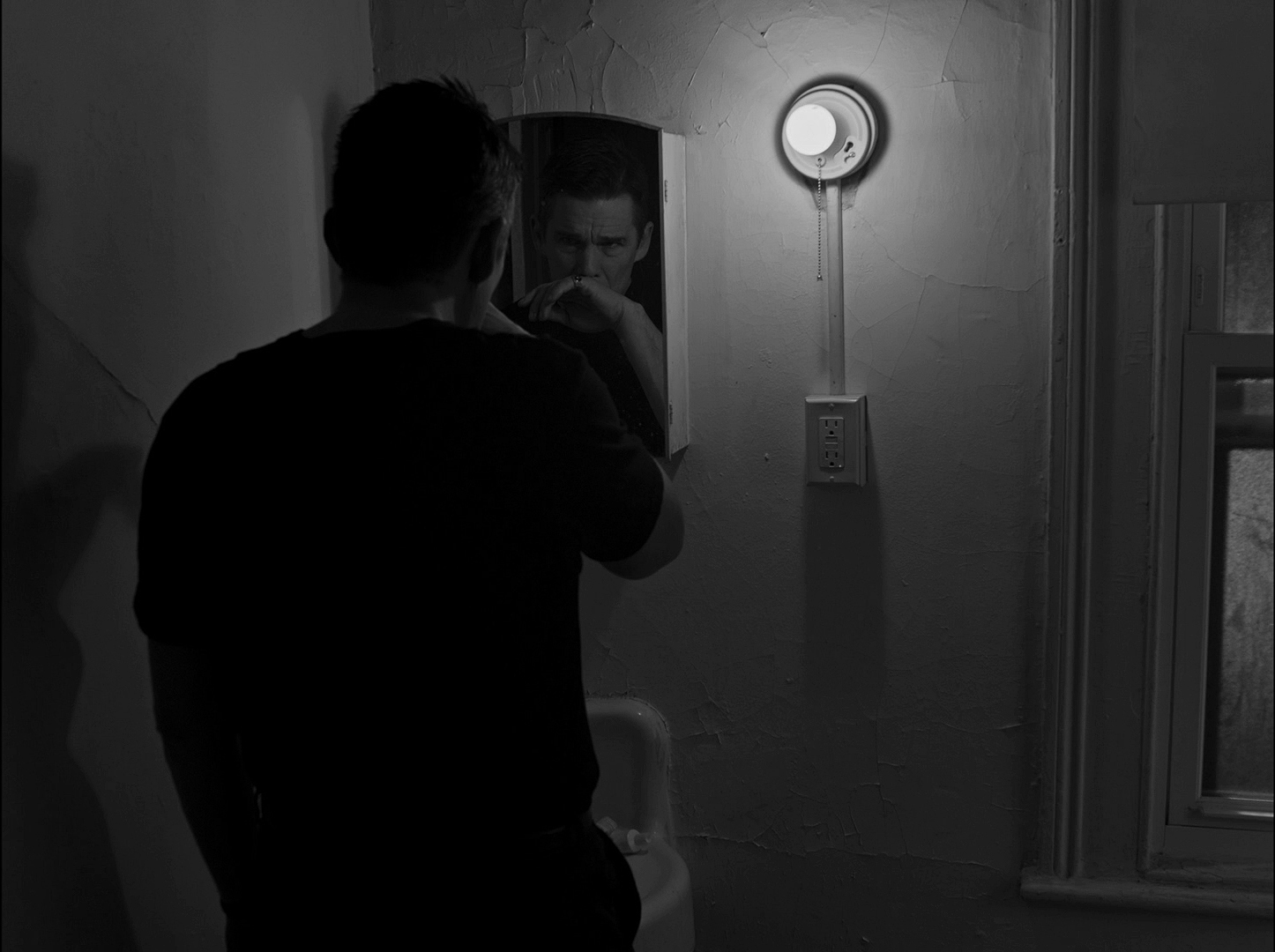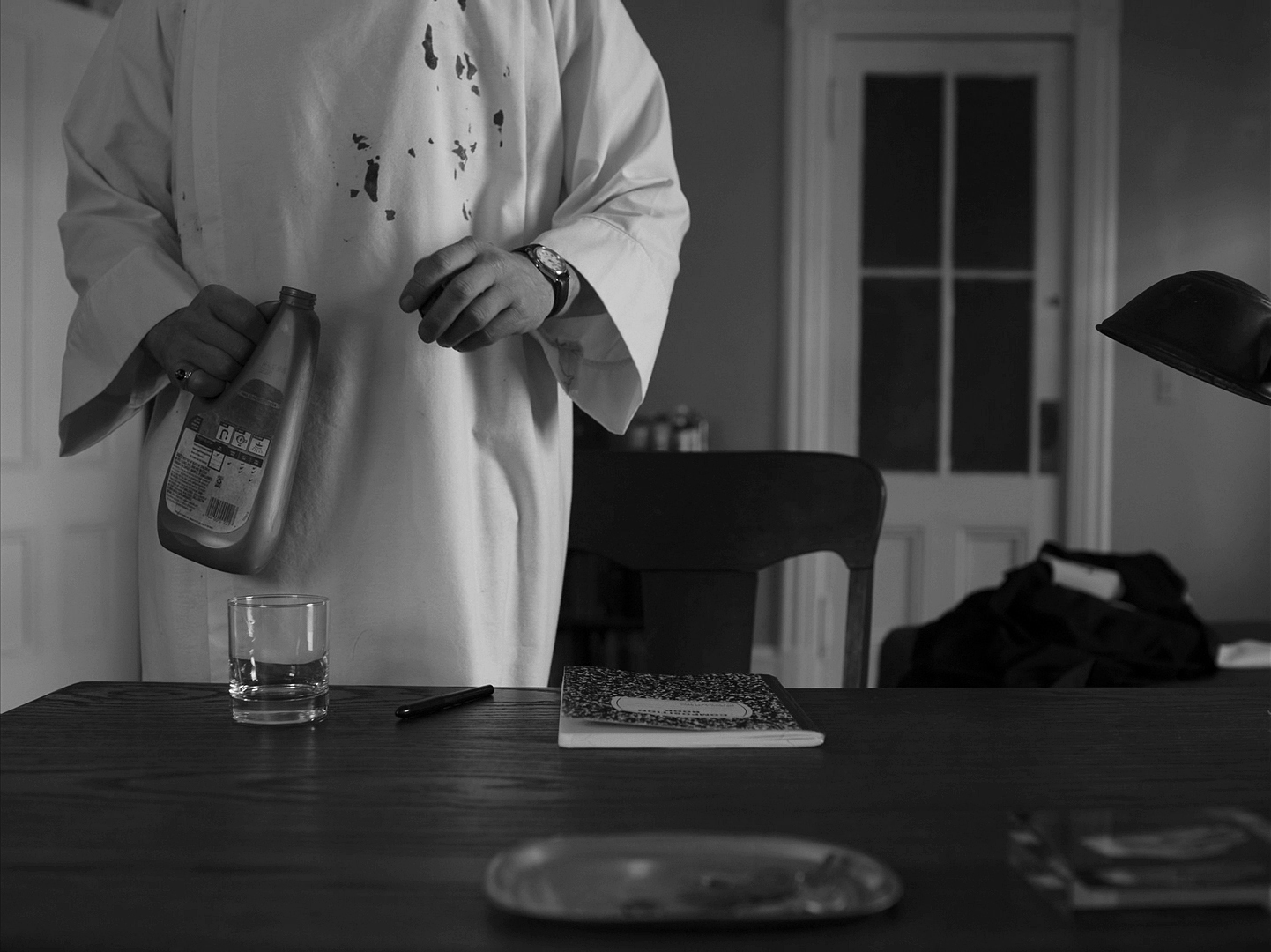 Conversely, saturated pops of color are used to punctuate certain narrative and emotional beats: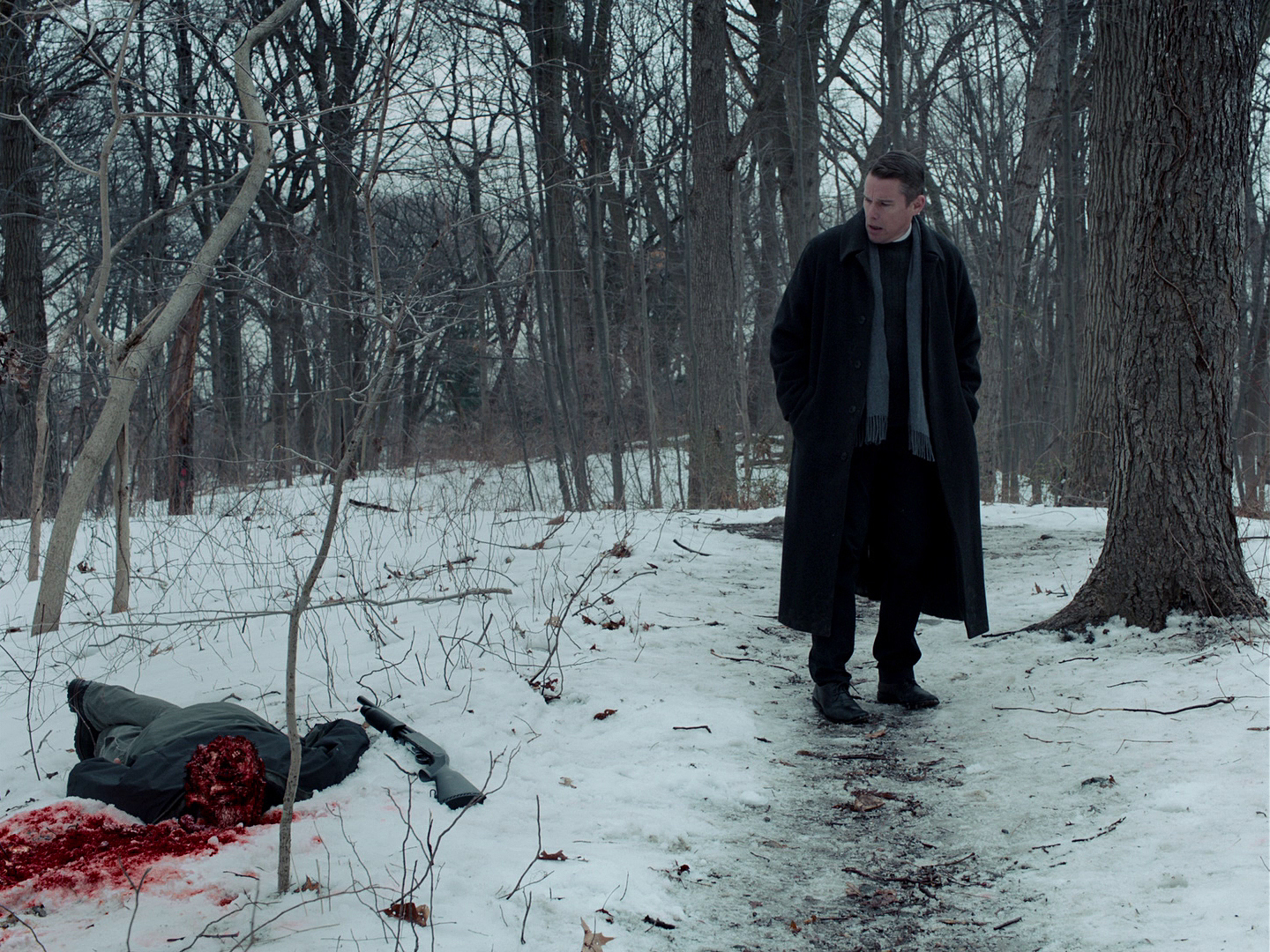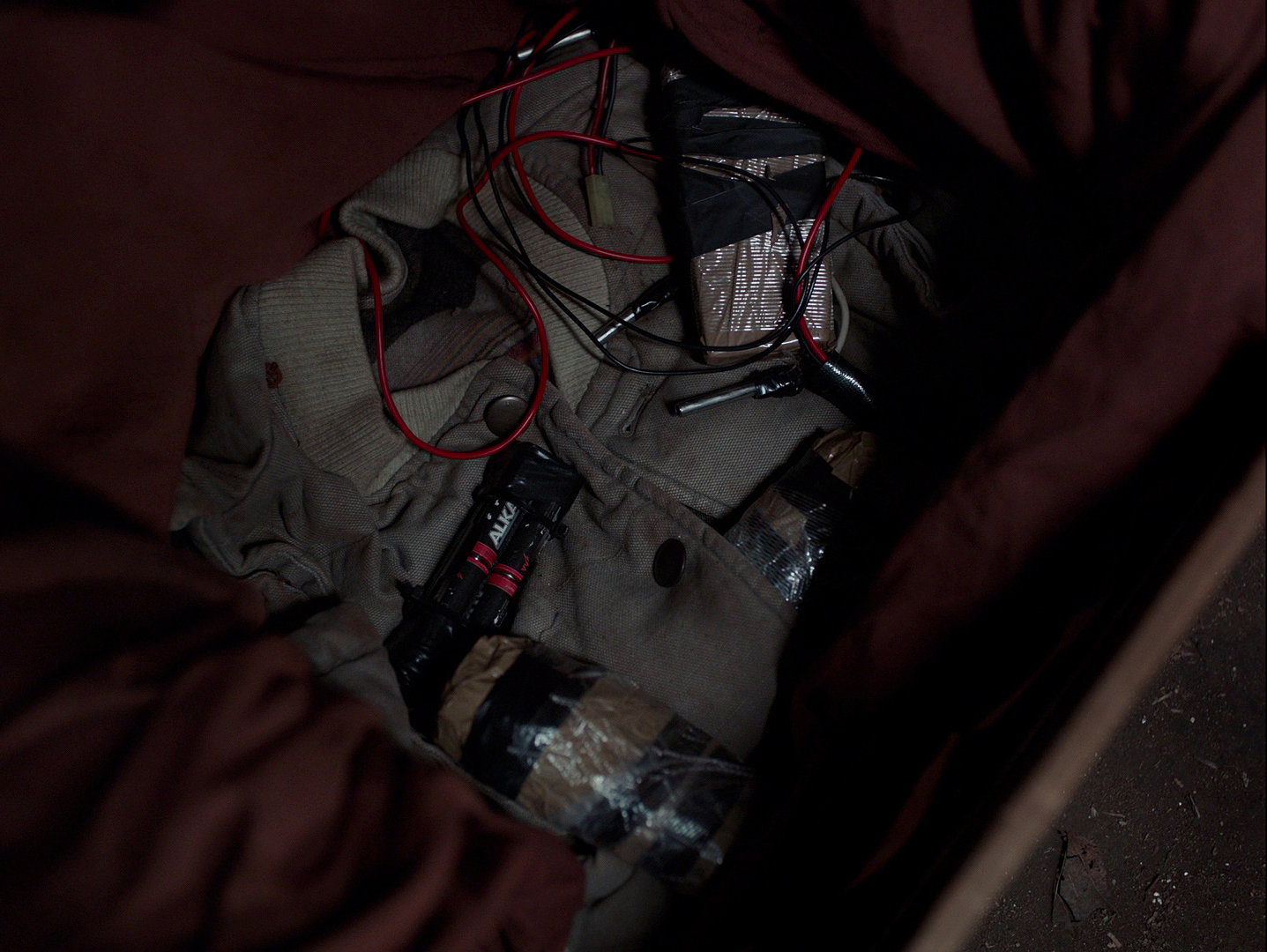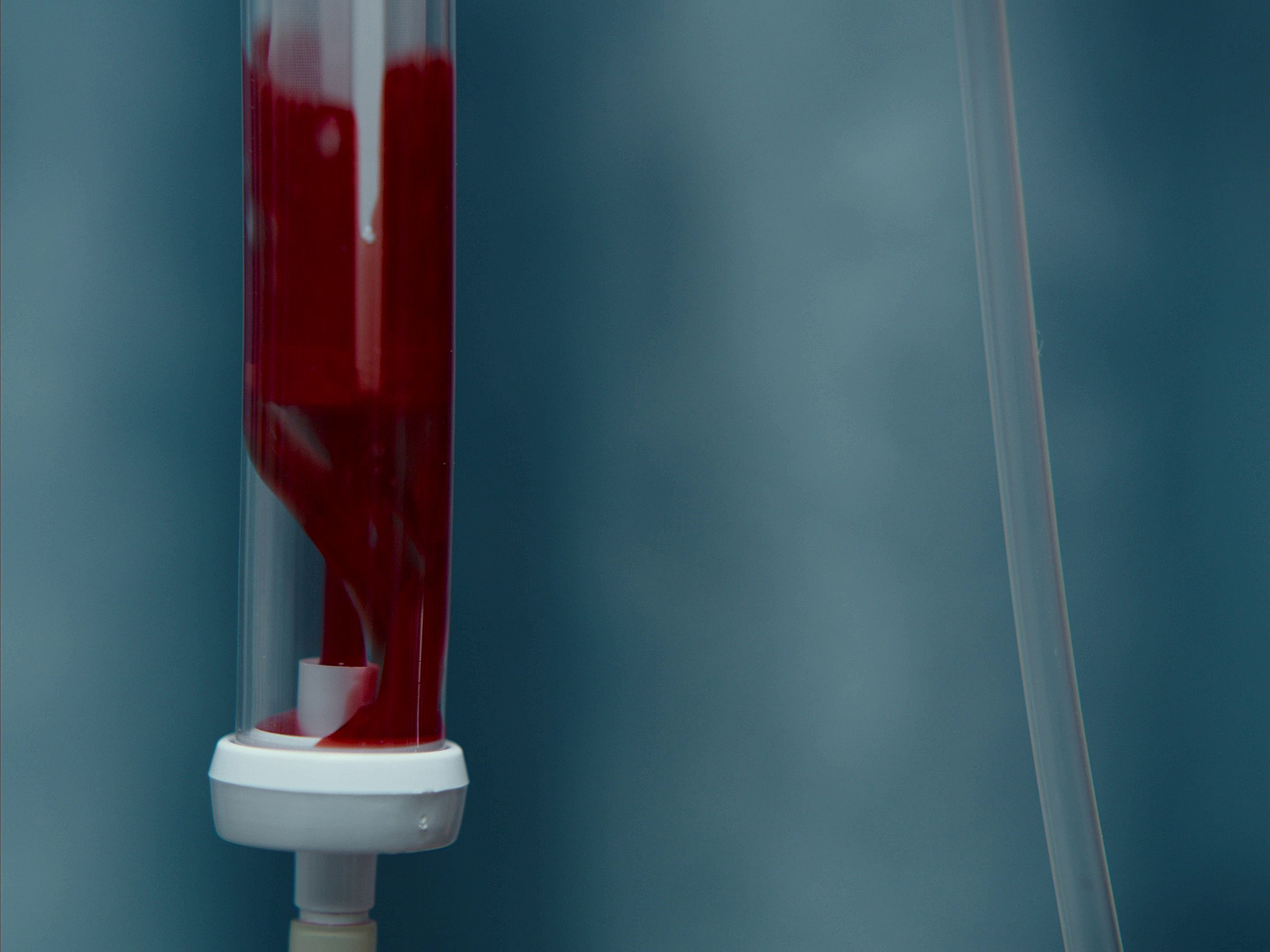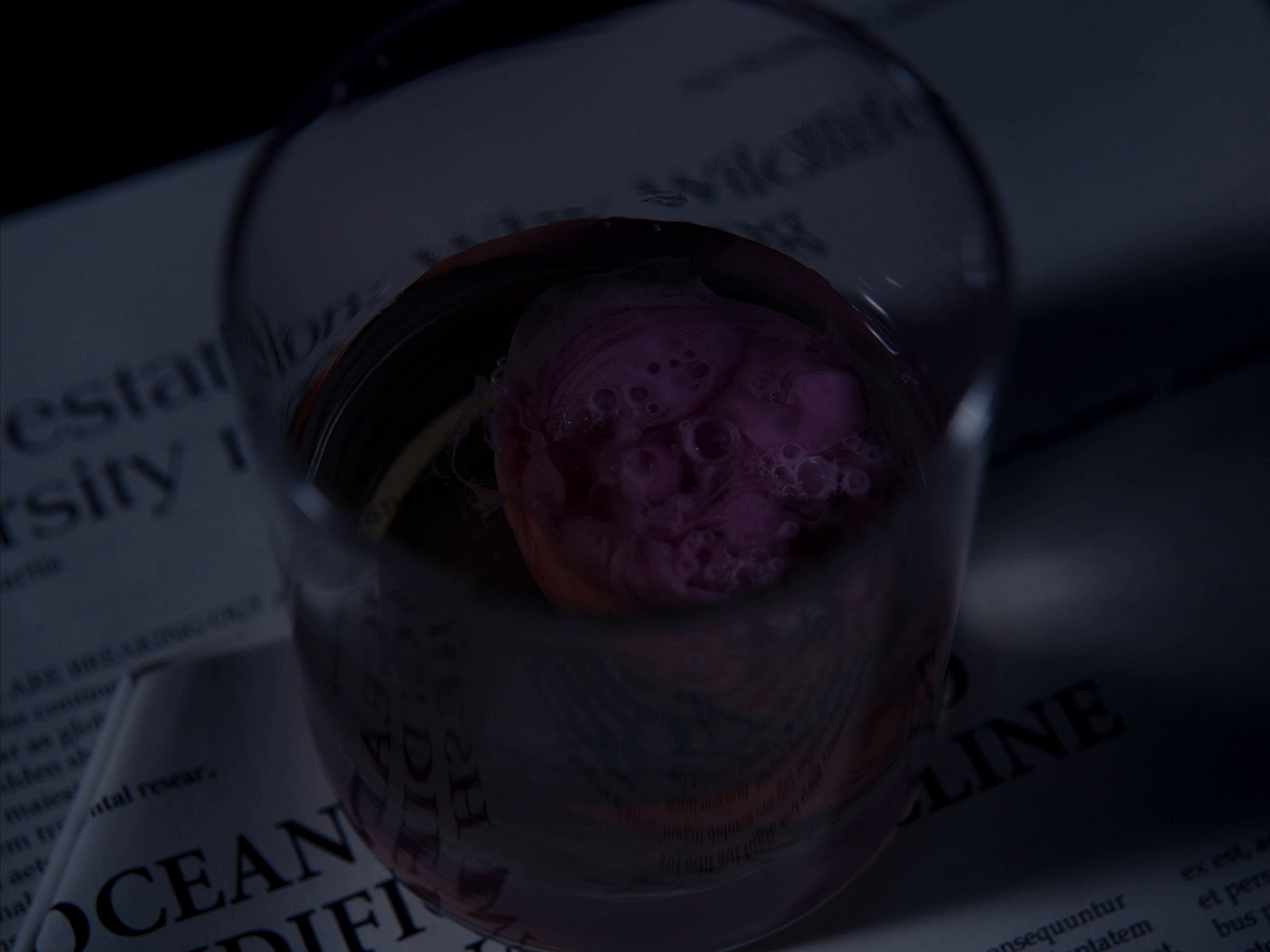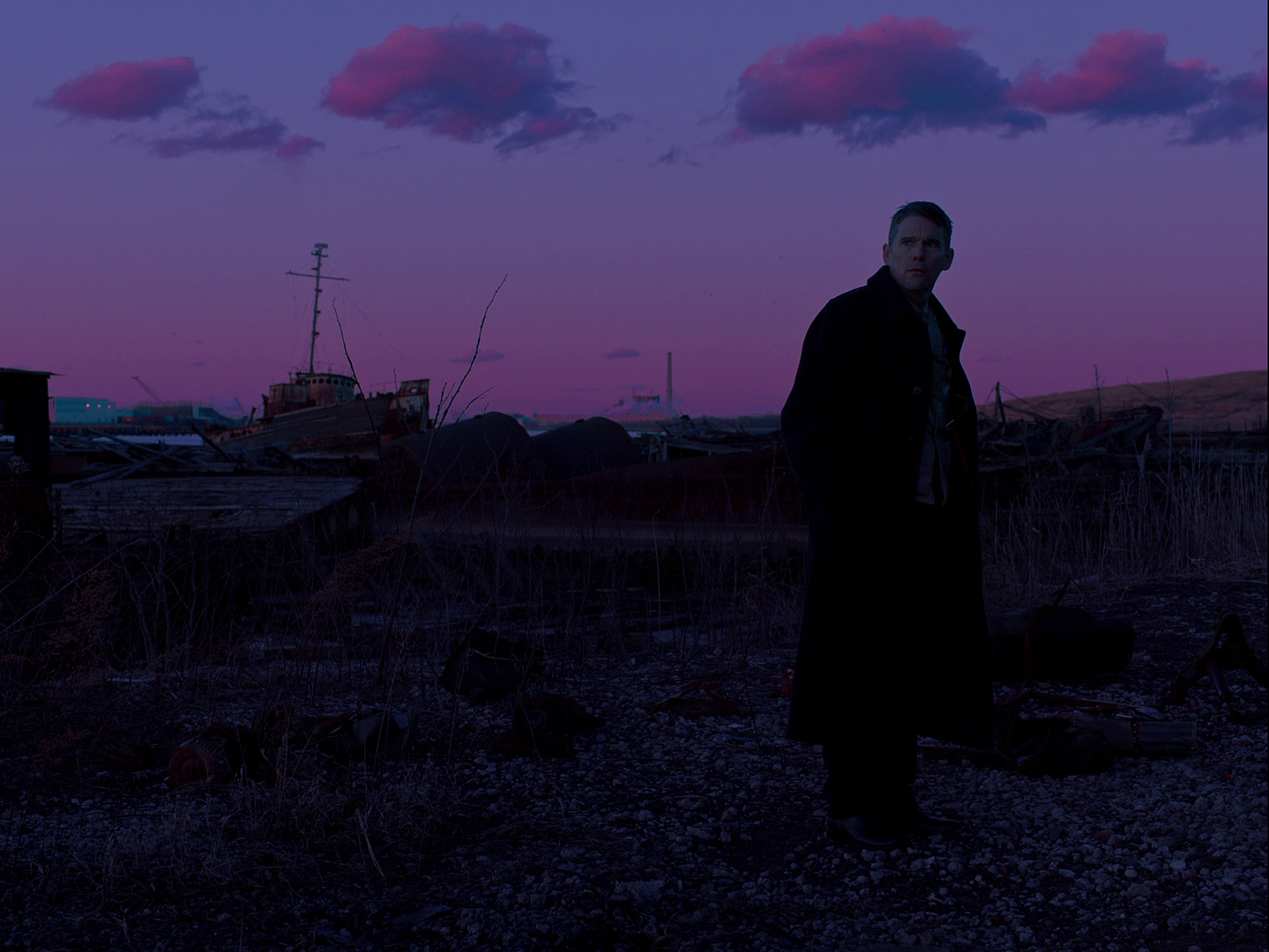 An appreciation of the work of filmmaker Andrei Tarkovsky — along with that of Béla Tarr, Theo Angelopoulos, and Nuri Bilge Ceylan — was added to the 2018 reissue of Transcendental Style in Film, and First Reformed's most expressive sequence, in which Toller and Mary embark on a figurative and literal journey through the cosmos and into the recesses of Toller's tormented mind, is a direct nod to the Russian master. "As [Paul] himself would say, 'What would Tarkovsky do?' He would make them fly. And they flew," Dynan comments.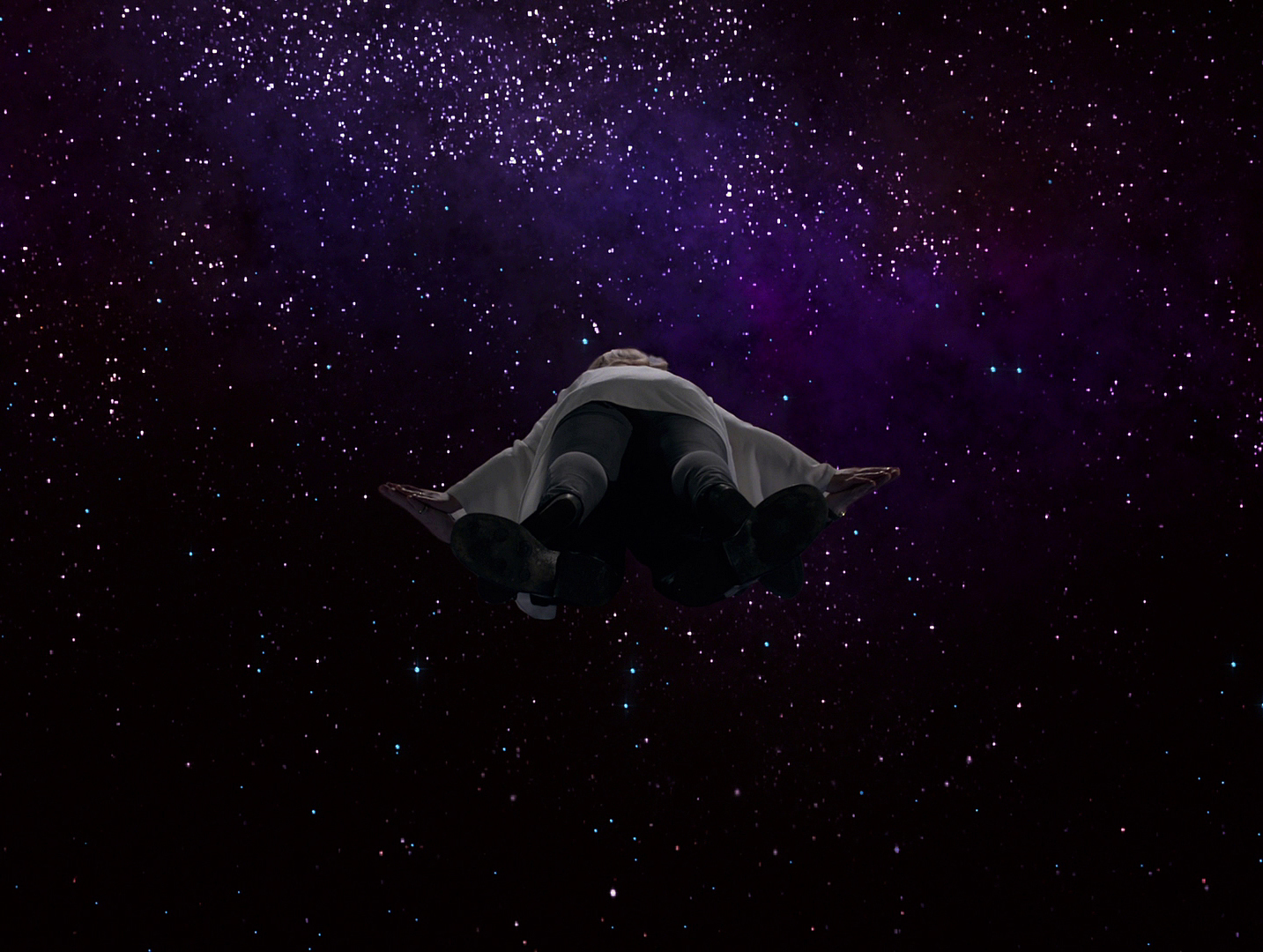 Making First Reformed challenged Dynan to unlearn old habits while developing new ones, and he suggests that by withholding certain behaviors, one taps into a deeper skill unhampered by — or transcending — style or substance. "It was a weird monk-like approach," he notes, "but were making a film about a monk, so you have to live that life to a certain extent."

About the Cinematographer
Alexander Dynan is a New York-based cinematographer with a background in documentary filmmaking and fashion photography. Dynan earned his B.A. from Wesleyan University, where he studied under the anthropologist and filmmaker Ákos Östör. Inspired by Östör, Dynan was awarded a Fulbright grant to continue to make films and immerse himself in the culture of Ahmedabad, India.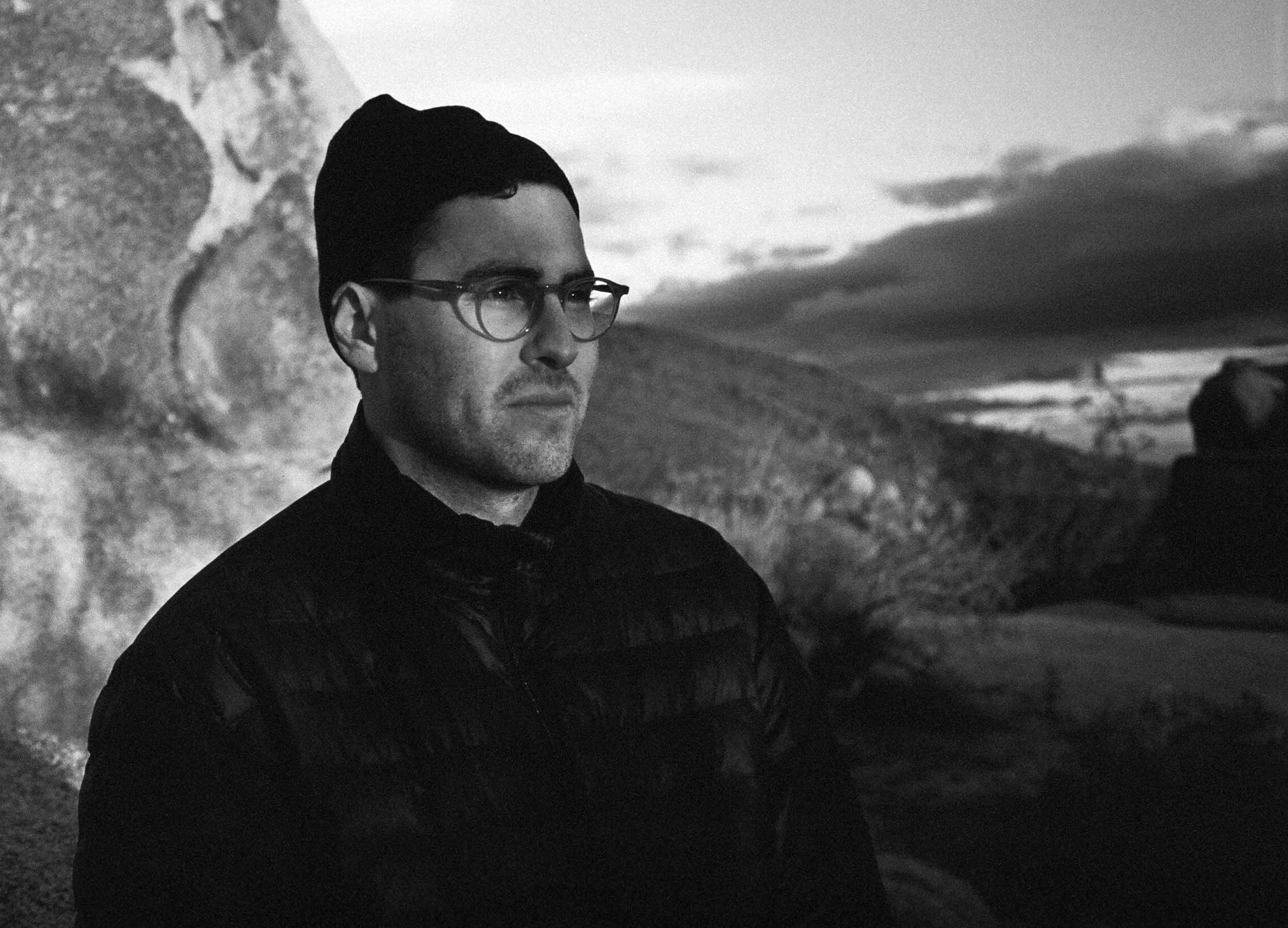 Upon completion of his grant, Dynan moved to London, where he found success applying his documentary background to a fashion context. He made his first foray into the commercial beauty world with fashion brand, Burberry. He has since shot major spots for a number of prestigious brands that include Dior, Calvin Klein, DKNY, Honda, Covergirl and Alexander Wang.

Dynan shot several music videos that feature such artists as Chance the Rapper, A$AP Rocky and Die Antwoord.

Meanwhile, Dynan has continued to shoot documentary projects, including providing additional photography for Crystal Moselle's Sundance award-winning documentaryThe Wolfpack.

Paul Schrader tapped Dynan to shoot his crime-thriller Dog Eat Dog,which was selected to premiere as the closing night film in the Directors' Fortnight at the 2016 Cannes Film Festival. That same year he was named to Variety's "UP NEXT" List.

In 2017, Schrader re-teamed with Dynan to shoot First Reformed, which screened at the Venice, Telluride and Toronto film festivals and has been honored with a multitude of nominations and awards.
Dynan is currently shooting Season 4 of the Showtime series Billions.

You'll find his personal site here.
Follow American Cinematographer on Facebook, Instagram and Twitter.
American Cinematographer interviews cinematographers, directors and other filmmakers to take you behind the scenes on major studio movies, independent films and popular television series.
Subscribe on iTunes