Matthew J. Lloyd, CSC discusses his work in the Marvel/Netflix miniseries, in which a quartet of superheroes combat criminals in New York City.
Unit photography by Sarah Shatz
About the Project

Based on the Marvel Comics title launched in 1971, The Defenders brings together four superheroes who already have their own individual series on Netflix — Daredevil (Charlie Cox), Luke Cage (Mike Colter), Jessica Jones (Krysten Ritter) and Iron Fist (Finn Jones) — as well as an array of supporting characters all existing within the Marvel Cinematic Universe. Here, the newly formed quartet joins forces to fight a ninja-like supervillian organization known as The Hand.

Beginning in 2016, the miniseries was developed by producers Douglas Petrie and Marco Ramirez (Daredevil) and planned to run for only eight episodes. The Defenders began shooting in October of 2016 using Red Weapon cameras on locations in New York City, Brooklyn and Staten Island.

Some visuals cues were taken from such 1970s New York City-set films as The French Connection, Shaft and Serpico.
About the Cinematographer

Matthew J. Lloyd, CSC got his start behind the camera shooting skateboard videos in Toronto. After relocating to Los Angeles, he established a professional career shooting commercials for Roman Coppola's production company The Director's Bureau. He has filmed spots for such clients as Nike, Pepsi, GAP, Target, Old Navy, Verizon and Toyota. After gaining feature experience shooting second unit for Oliver Stone and Dan Mindel, ASC, BSC on the stylish crime drama Savages, he went on to shoot such features as Robot and Frank, Cop Car, Project Almanac and Power Rangers, while also photographing such high-profile TV projects as the cable hits Fargo and Daredevil. In 2013, Lloyd earned an ASC Award nomination for Outstanding Achievement in Cinematography in Half-Hour Episodic Television Series for his work in the Alpha House series pilot. His other honors include Camerimage Jury Award nominations for his work in the pilots for the Daredevil and Fargo, the latter of which also earned him an Emmy nomination.
Follow American Cinematographer on Facebook, Instagram and Twitter.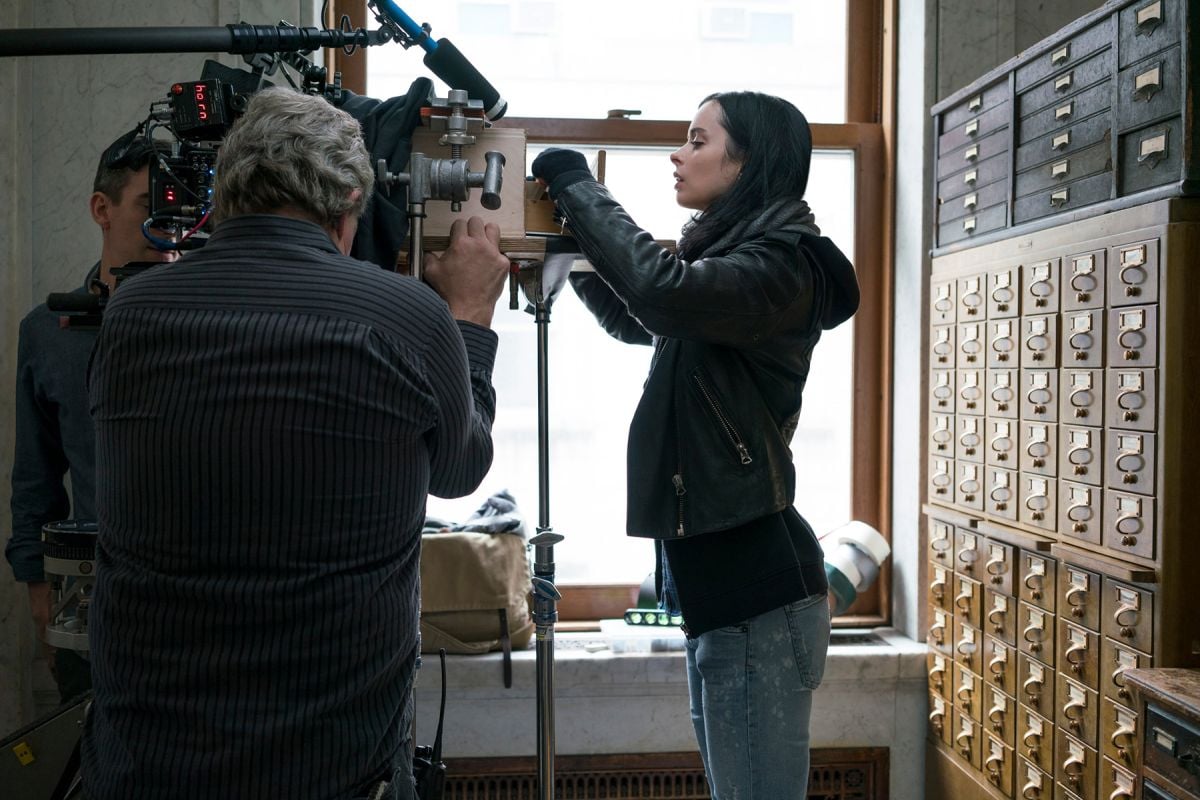 American Cinematographer interviews cinematographers, directors and other filmmakers to take you behind the scenes on major studio movies, independent films and popular television series.
Subscribe on iTunes