After almost 30 years, cinematographer Ueli Steiger, ASC reflects on his camerawork in this provocative 1990 neo-noir crime drama directed by Dennis Hopper.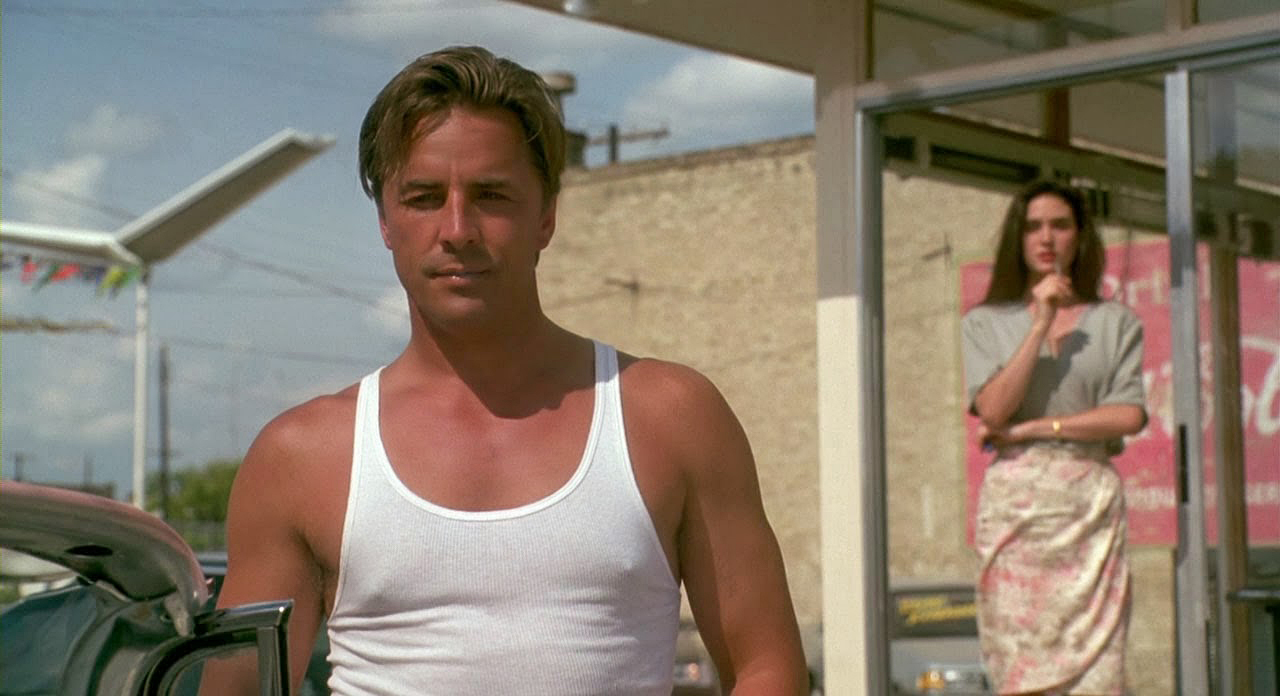 About the Project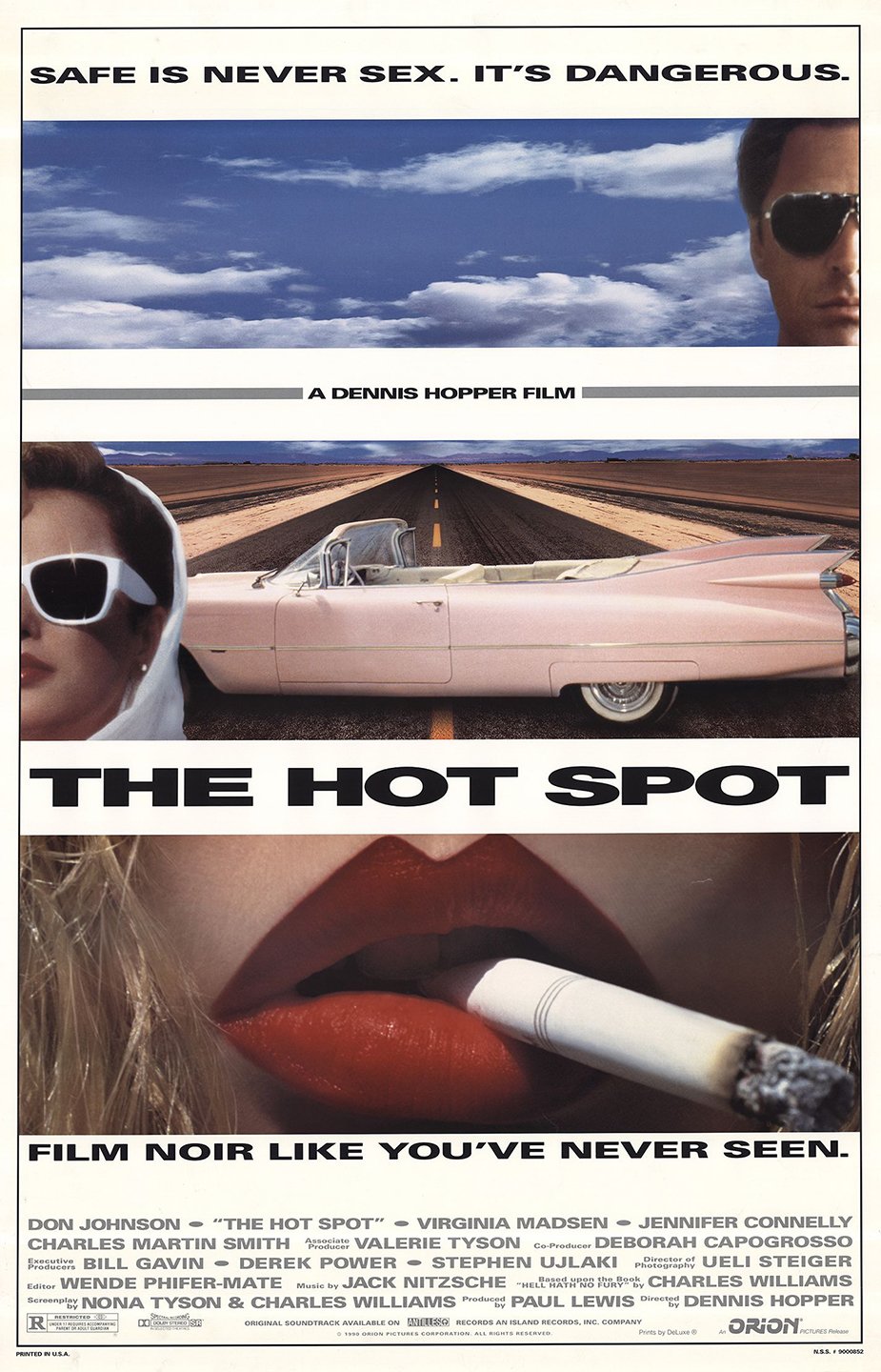 Shot on dusty, sun-blasted locations in and around Taylor, Texas, The Hot Spot has a distinct retro feel yet takes place in the present. The screenplay was adapted from Charles Williams' 1952 novel "Hell Hath No Fury," and originally developed for the screen as a Robert Mitchum vehicle in the early 1960s.
The opportunity to instill a vintage flavor into contemporary cinema obviously appealed to director Dennis Hopper, whose affinity for such genre films as The Postman Always Rings Twice is clear, and he saw similar filmic potential in this tale of crime, romance and deceit. The director later described the film as "Last Tango in Texas. Real hot, steamy stuff."

This is mind, Hopper wanted a director of photography who could use light to invoke layers of emotional texture. He chose newcomer Ueli Steiger.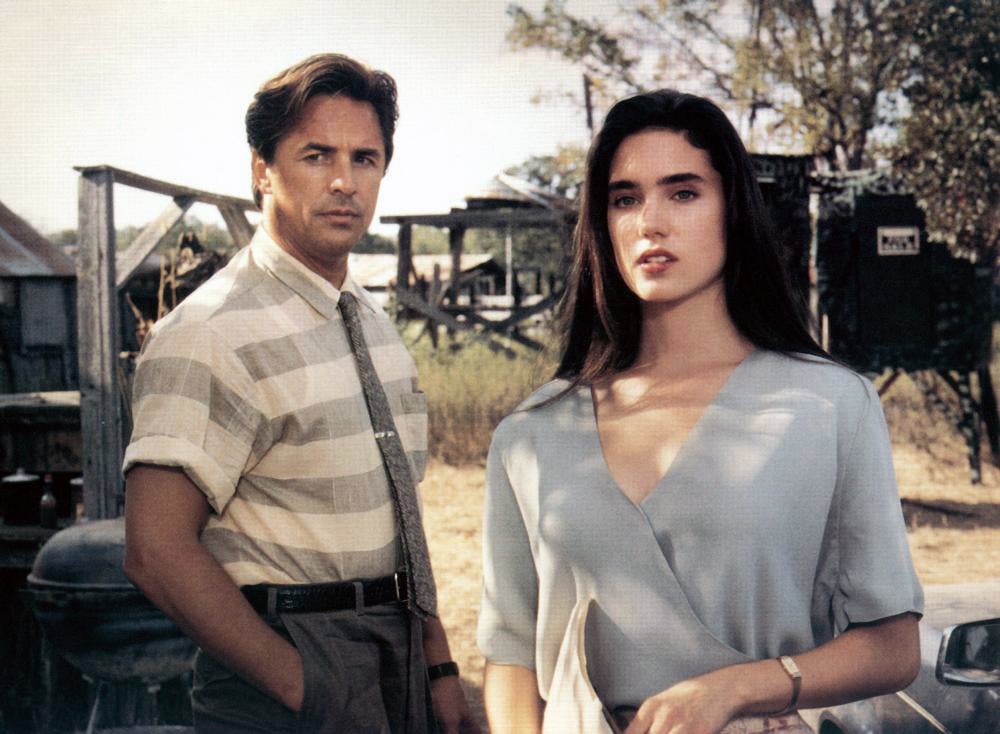 "[When he first met with Hopper about doing the film], it was the most extraordinary half hour," Steiger notes. "I just basically stared into his face — we didn't talk about the movie at all. We only talked about Jennifer Connolly, because he had seen this film Some Girls [shot by Steiger in 1988 — his first American feature film credit], which had a very young Jennifer Connolly in it, and he completely fell for her. We talked about art and Jennifer Connolly. I left, and said, 'Now I can go home and say I talked to Dennis Hopper.'"

Steiger got the job, much to his surprise.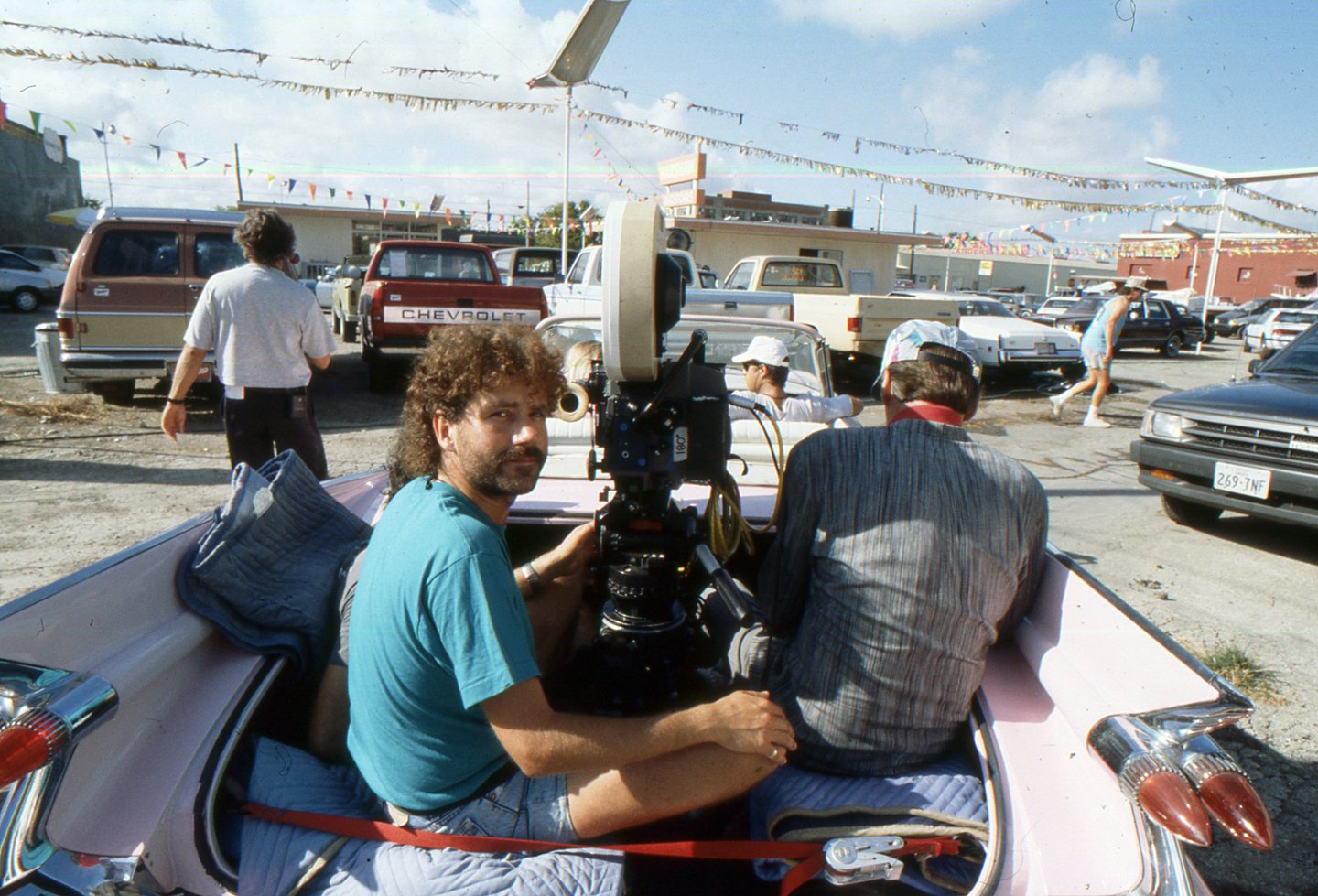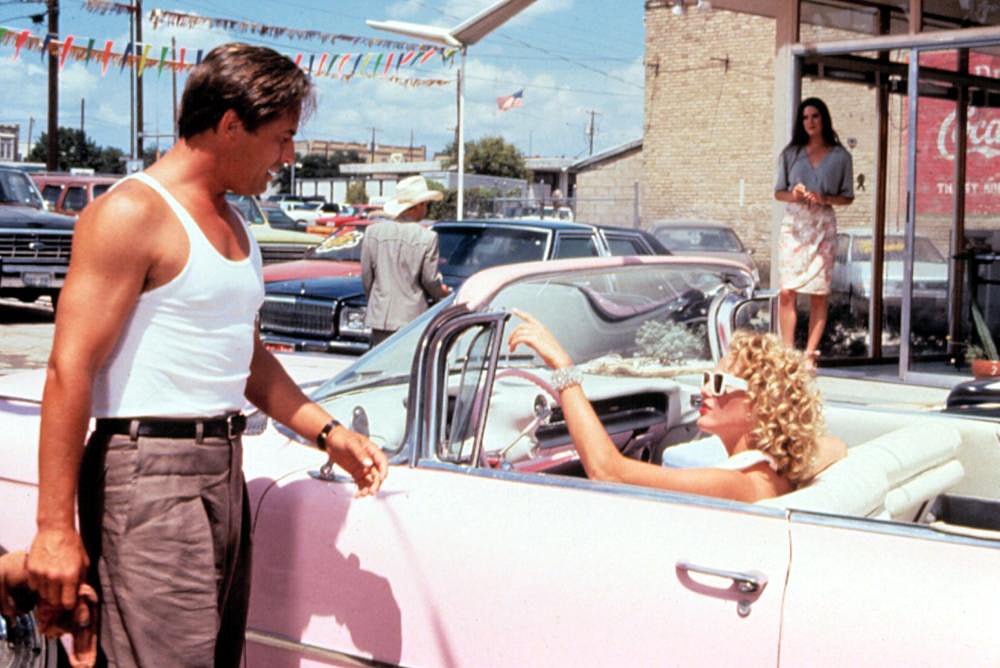 One week of prep time before shooting began didn't allow the first-time collaborators to establish a creative approach, but, according to Steiger, that wasn't a problem. "I opened my eyes and ears, got a feeling for the script, and what Dennis was going for," he told American Cinematographer. "We didn't talk a lot, but I'm used to that."

Steiger developed a mental picture of Hot Spot after reading the script. "The film is about the heat in every sense of the word; it's a very unusual, film noir movie. I envisioned very harsh images."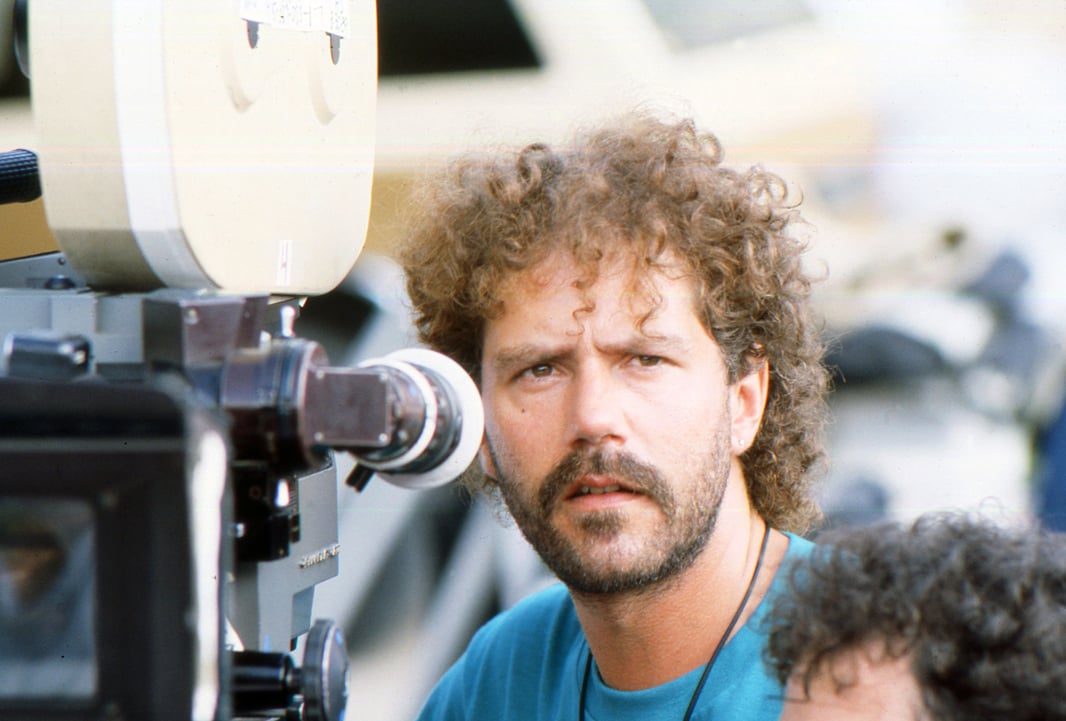 When Steiger saw the Texas location, the mental image he'd fostered came together with the landscape into a total look: "I tend to respond to visual possibilities that pop up unconsciously. That's my style. A film is such a fascinating thing, there are so many complex facets to it. From my perspective behind the camera, there's the sun of Texas, the sky of Texas, the mood of the actors and the mood of the director. I wanted to open up those moods and use them. Each film has a life of its own, and you have to be open to it, let it develop."
Steiger would again collaborate with Hopper on the 1994 comedy Chasers.
About the Cinematographer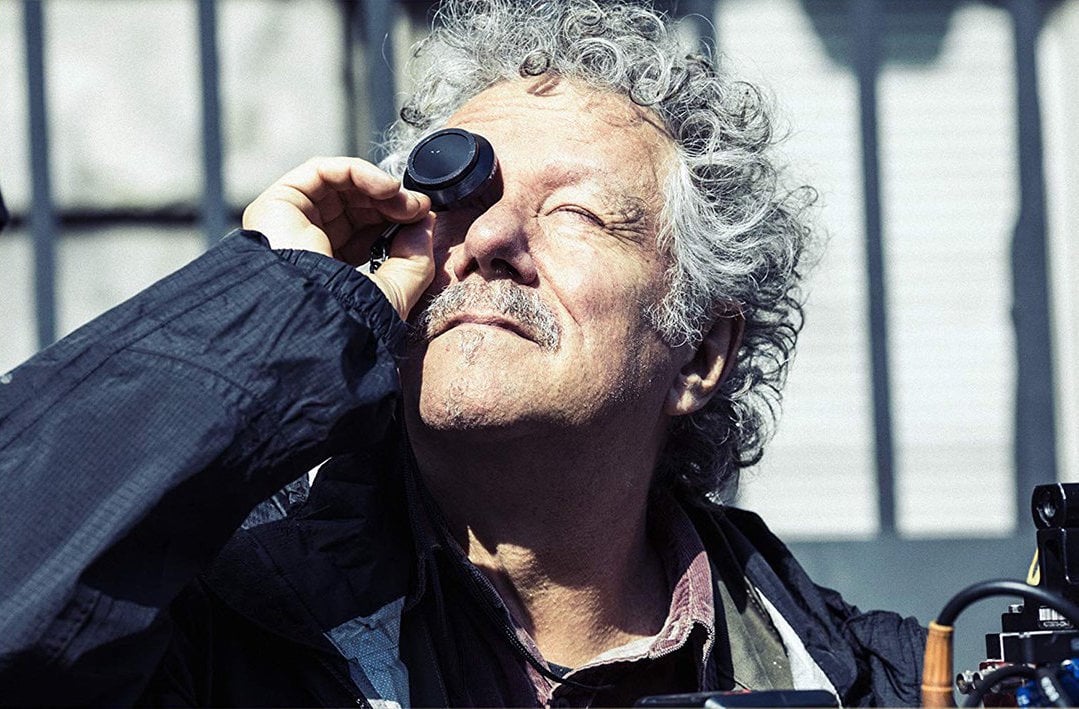 Born in Zürich, Switzerland, Ueli Steiger, ASC fell in love with movies after seeing the Disney classic Mary Poppins as a child: "Early on, my father showed me the ropes in his homemade darkroom. I started to develop and print my own pictures, and took his 8mm Bolex to shoot little silent featurettes with my best high-school pal, starring our classmates."
At the University of Zürich, Steiger studied "linguistics, English literature and art history. During a holiday break, I finally got a PA job on a real movie. This changed everything, and gave me the courage to apply to film school. I ended up at the London Film School with a grant from the city of Zürich.
"London Film School is also where I met Néstor Almendros [ASC]. He gave me a great critique of my term project and made me realize that I really wanted to become a cinematographer."
Steiger got his big break "after film school, when I got a call from my friend and former classmate Fiona Cunningham Reid to operate on a no-budget Oxford student movie. I was probably the most experienced person on set — and I knew I knew nothing! But out of this little film, Privileged, a lot of careers started. Michael Hoffman directed it and Rachel Portman did the music. The cast: Hugh Grant, Imogen Stubbs and James Wilby. The first AD became a producer, the PA a Hollywood executive, and the boom swinger a prominent writer.
"Michael's next film, Promised Land, was produced by Robert Redford. As an unknown Swiss cinematographer, I could not shoot it — but I was hired as second-unit cinematographer. When the first-unit director of photography was let go after the first week of shooting, I was asked to jump in until they could find somebody else. They kept me on with Michael Chapman [ASC] standing by — I'm sure because I was so cheap! This got me my first credit as a cinematographer in the United States."
Steiger would later collaborate with Hoffman again on the features Some Girls and Soapdish.
After moving to Los Angeles, Steiger photographed such features as Singles, Now and Then, House Arrest, Austin Powers: The Spy Who Shagged Me, Bowfinger, Rock Star, The Maiden Heist and the upcoming Second Act. He also became a frequent collaborator with director Roland Emmerich, on Godzilla, The Day After Tomorrow and 10,000 BC.
Steiger has been a member of the ASC since 2000.
Follow American Cinematographer on Facebook, Instagram and Twitter.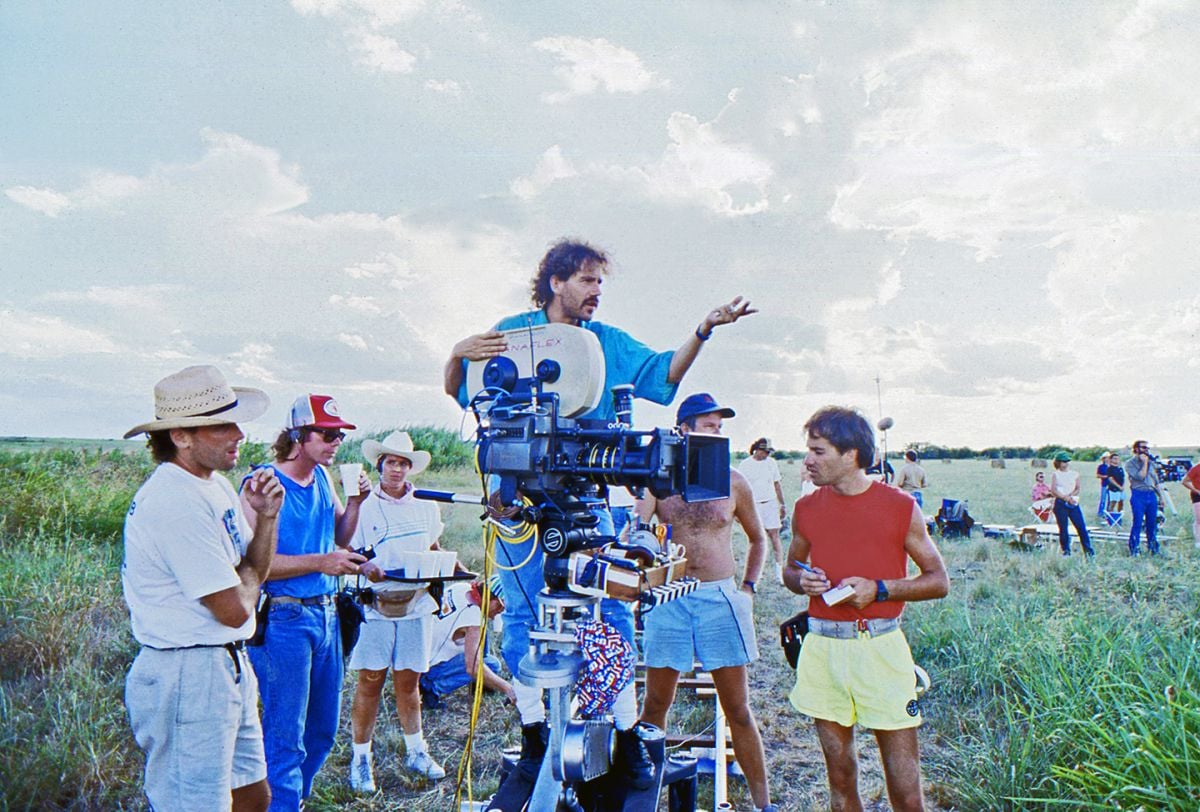 American Cinematographer interviews cinematographers, directors and other filmmakers to take you behind the scenes on major studio movies, independent films and popular television series.
Subscribe on iTunes