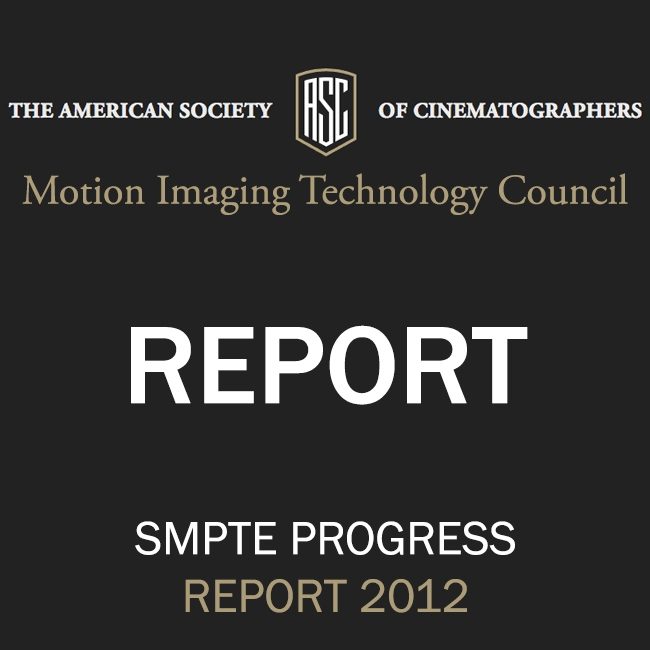 Download Report
Report Authors
Curtis Clark, ASC; David Stump, ASC; David Reisner;
---
Our industry has experienced remarkable change during the past
decade. We have had both economic upheaval and major technological changes. Change has become almost a daily phenomenon in motion imaging. Cinematographers and their filmmaker
collaborators appreciate the rich look and response of working
with film, but we have recently reached the point where film is
becoming seriously challenged and in some ways surpassed by
well-handled digital cameras. Part of this is due to continued improvements in digital camera response, including wider dynamic
range, increased color bit depth, combined with true 4K (4096
x 2160) resolution. It is also in part due to very wide dynamic
range and very wide color gamut workflows that utilize ACES (the
Academy of Motion Picture Arts and Sciences' Academy Color
Encoding System), which enables rigorous interchange of images, including more effective utilization of on-set or near-set Look
Management applications, and wide utilization of the ASC CDL
(American Society of Cinematographers' Color Decision List).
In addition, there is an increased awareness of the critical role of
properly calibrated monitoring. And part is due to improving industry practices. We are also exploring new image representations,
including very high resolution, stereoscopic 3D presentation, and
uses of higher frame rates.