All Videos
Clubhouse Conversations — We Feed People
Emmy-nominated director of photography Kris Kaczor and cinematographers Alicia Sully and Sebastian Lindstrom discuss shooting this Disney Plus/NatGeo documentary directed by Ron Howard, in conversation with Dave Perkal, ASC.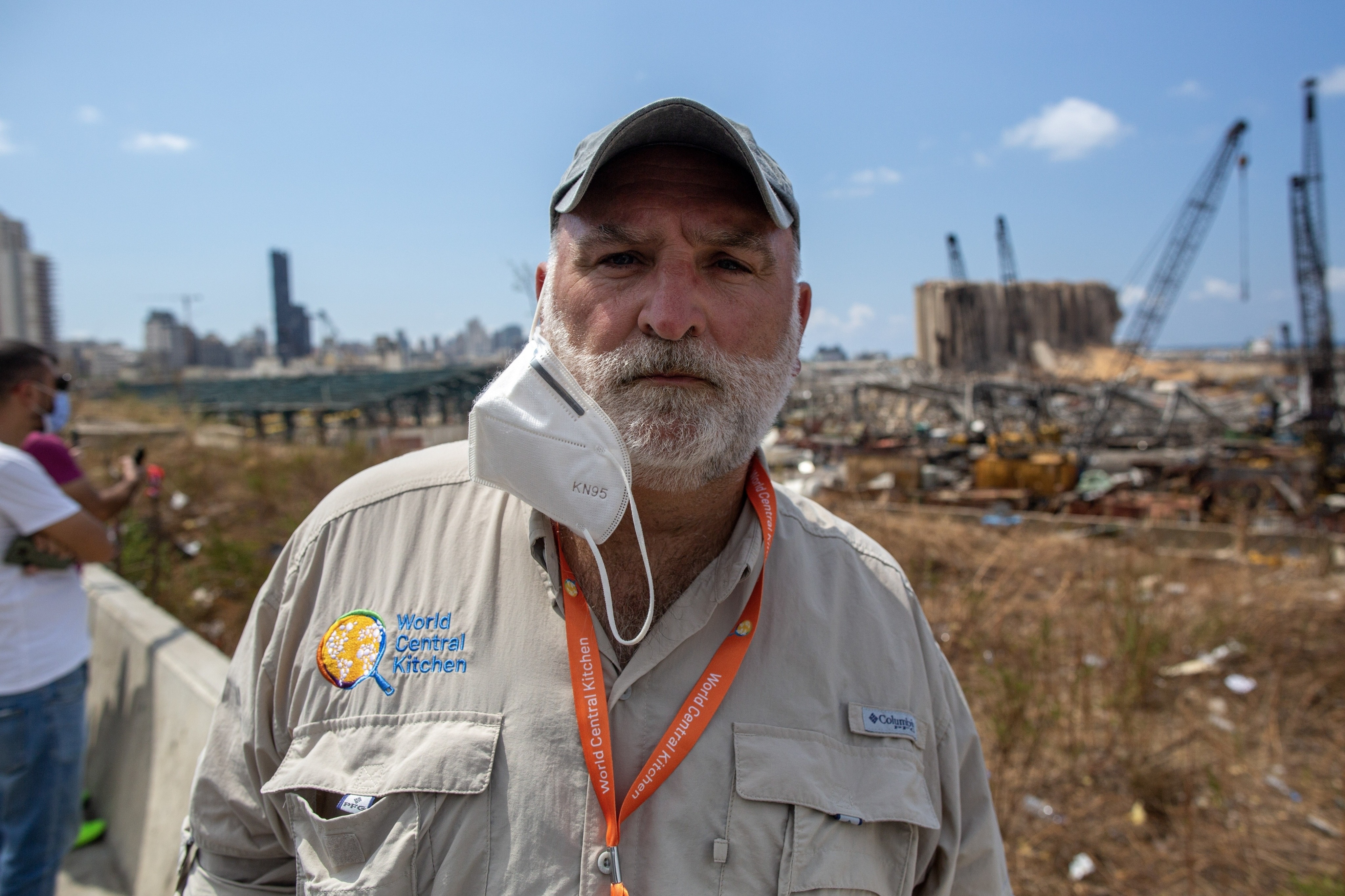 We Feed People depicts the activity of the World Central Kitchen (WCK), a non-profit founded in 2010 by famed Spanish chef José Andrés (above, in Beirut). WCK provides meals in response to humanitarian, climate and community crises while working to build resilient food systems with locally led solutions. It has served more than 175 million fresh meals to people impacted by crises around the world — in countries including Haiti, Guatemala, Puerto Rico, and now Ukraine. WCK's Resilience programs strengthen food and nutrition security by training chefs and school cooks, advancing clean cooking practices, and awarding grants to farms, fisheries and small-food businesses while also providing educational and networking opportunities.

Andrés stirs a pot of food in San Juan, Puerto Rico. (Photo courtesy of National Geographic):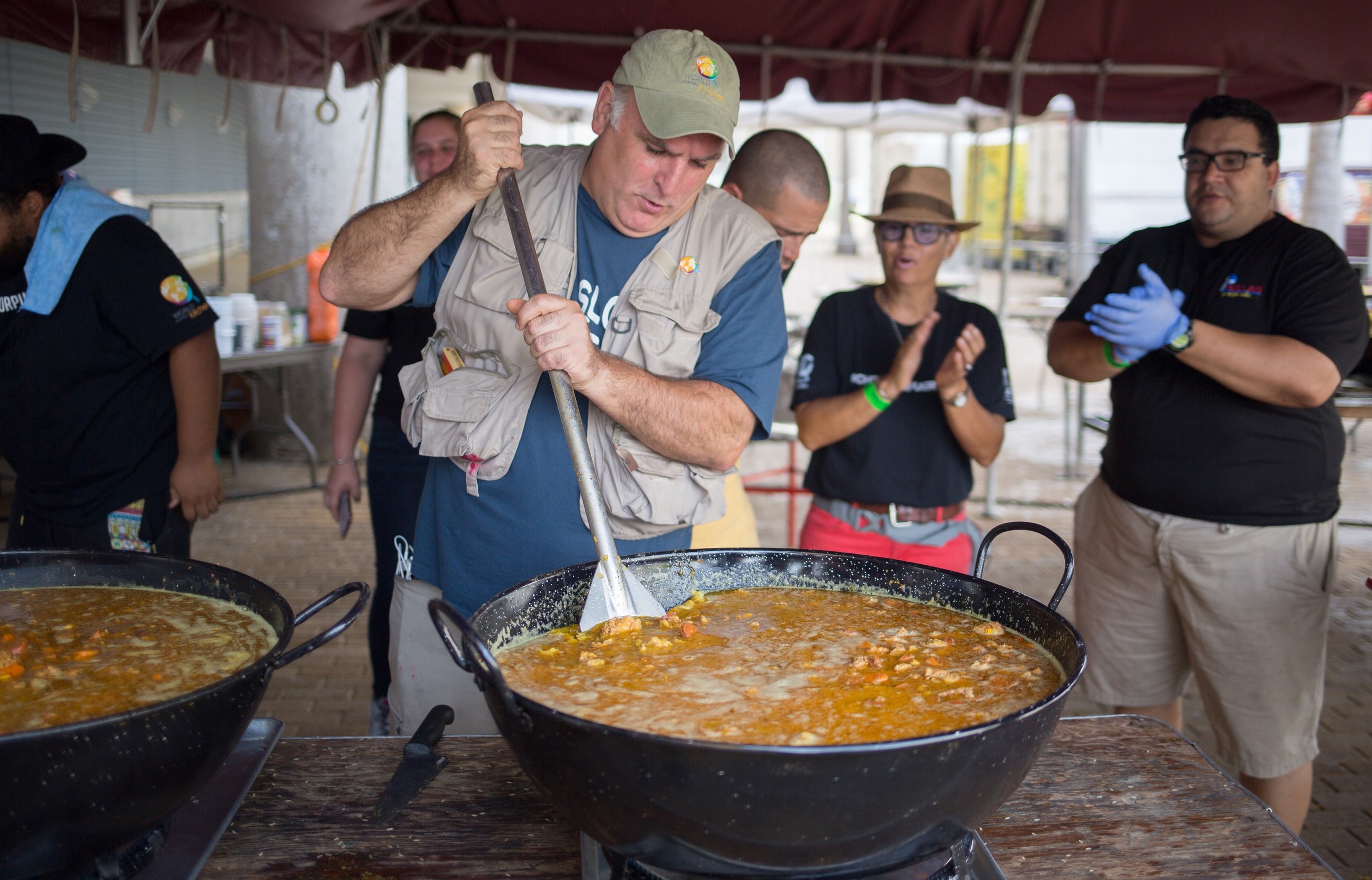 An Indonesian boy eats WCK food in front of fire during tsunami/earthquake recovery. (Photo courtesy of National Geographic/Cris Toala Olivares):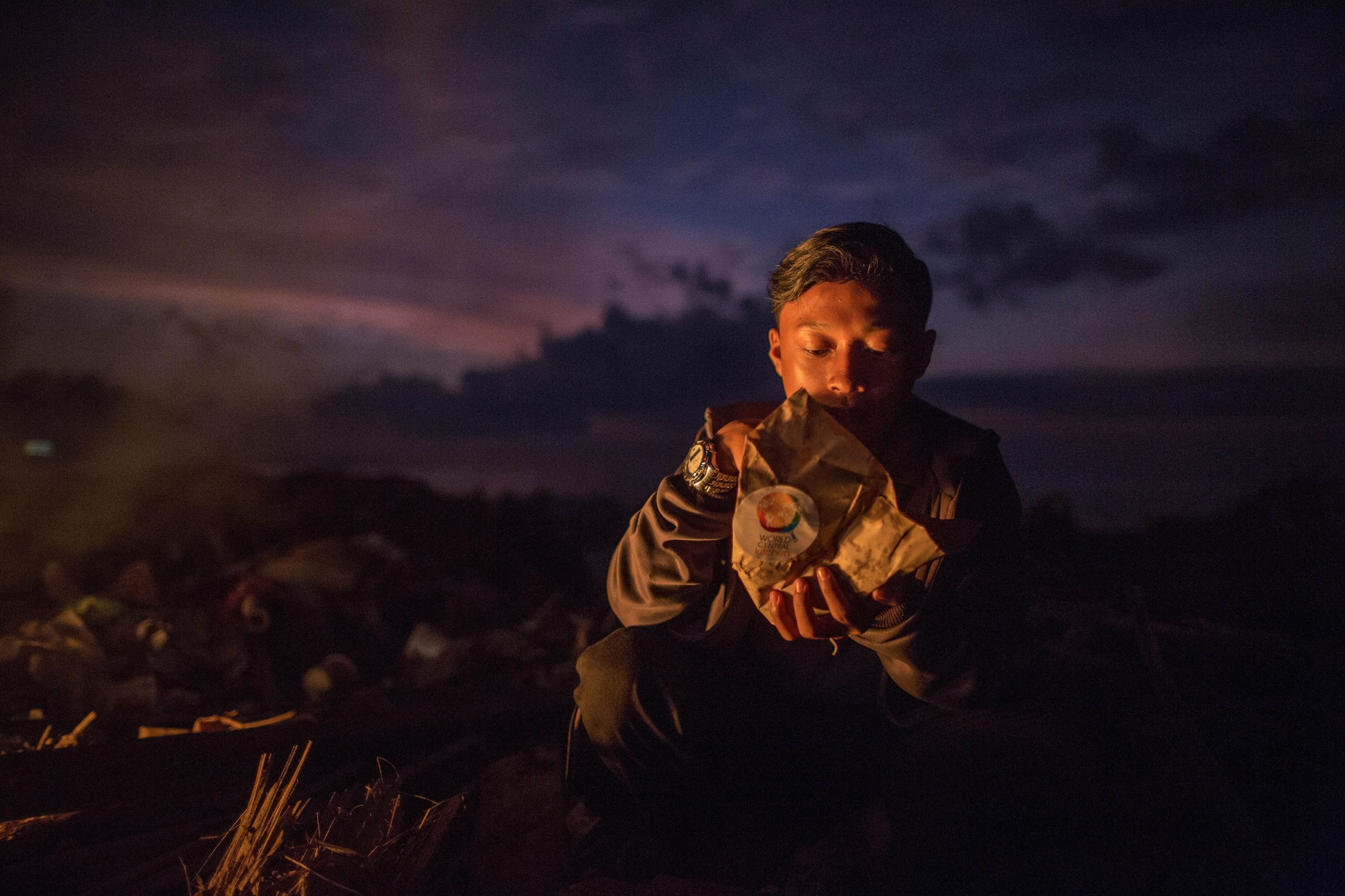 WCK volunteers prepare food inside building that lost its roof to a hurricane. (Photo courtesy of National Geographic/Clara Wetzel):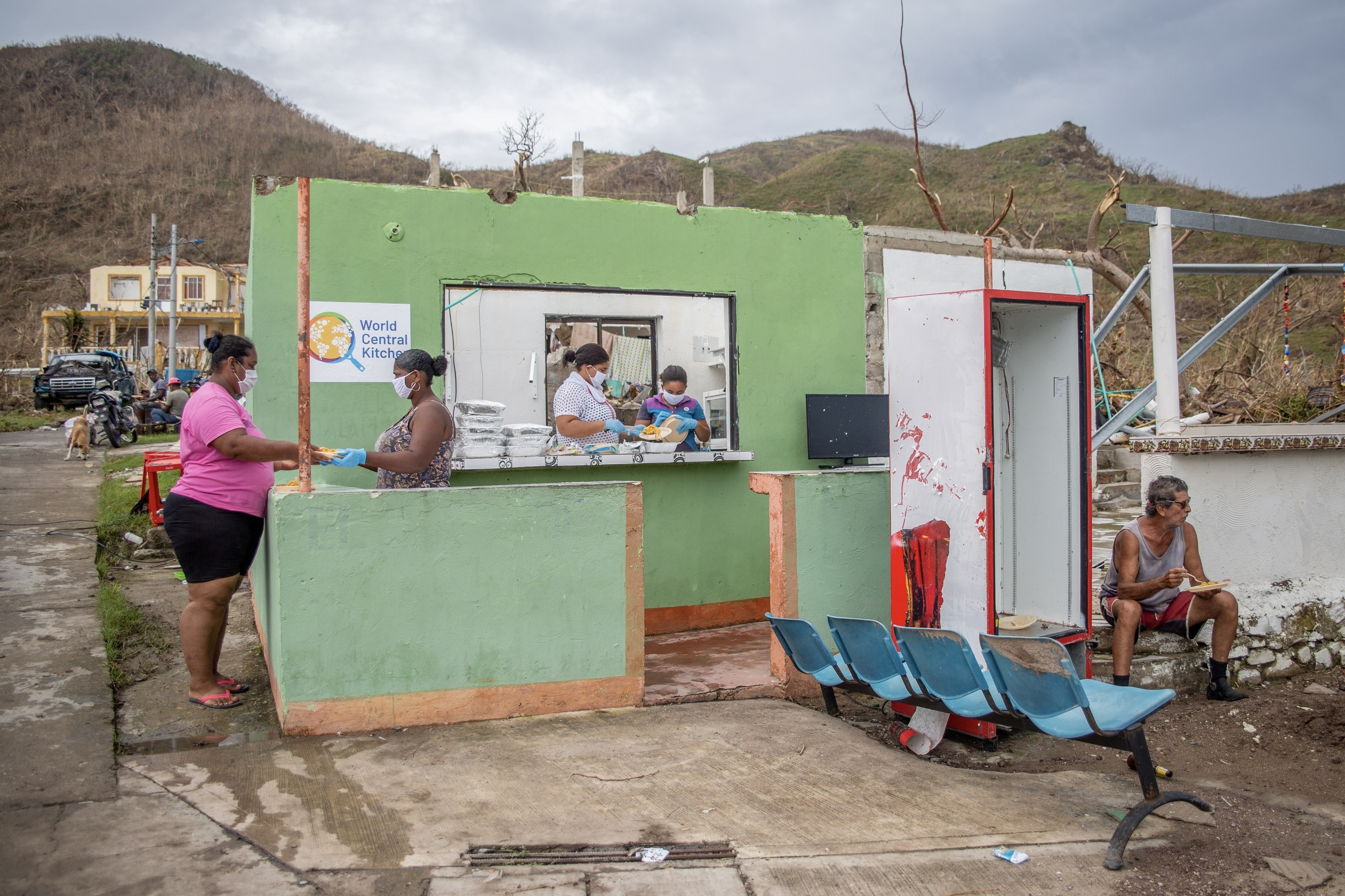 Kris Kaczor was initially hired by Howard and producing partner Brian Grazer's company Imagine Entertainment, and soon teamed with longtime WCK collaborators Alicia Sully and Sebastian Lindstrom. In this episode, the trio recount their individual paths to the project, detail how they approached covering WCK activities, and how they could visually craft its evolving story of affecting global change.
Shooting in 4K, the trio largely relied on Canon and Panasonic cameras, with Kaczor primarily employing EOS C70 and C300 Mark II units paired with Leica R series lenses — Elmarit 19mm, Summicron 35mm, Summicron 60mm, Summicron 90mm and Vario-Elmar 70-200mm — often with Schneider 2x polarizers and Graduated Neutral Density 0.9 Soft Edge filters.
Sully used Canon EOS-5D Mark III, EOS-1D X and Panasonic Lumix GH5 and S1H cameras, employing Canon and Zeiss lenses and ND Variable filters.
Lindstrom shot with a similar selection of DSLR-style cameras, often matched with a Canon 35mm Macro lens and Canon EF 16-35mm and RF 100-500mm zooms, also with ND Variable filters.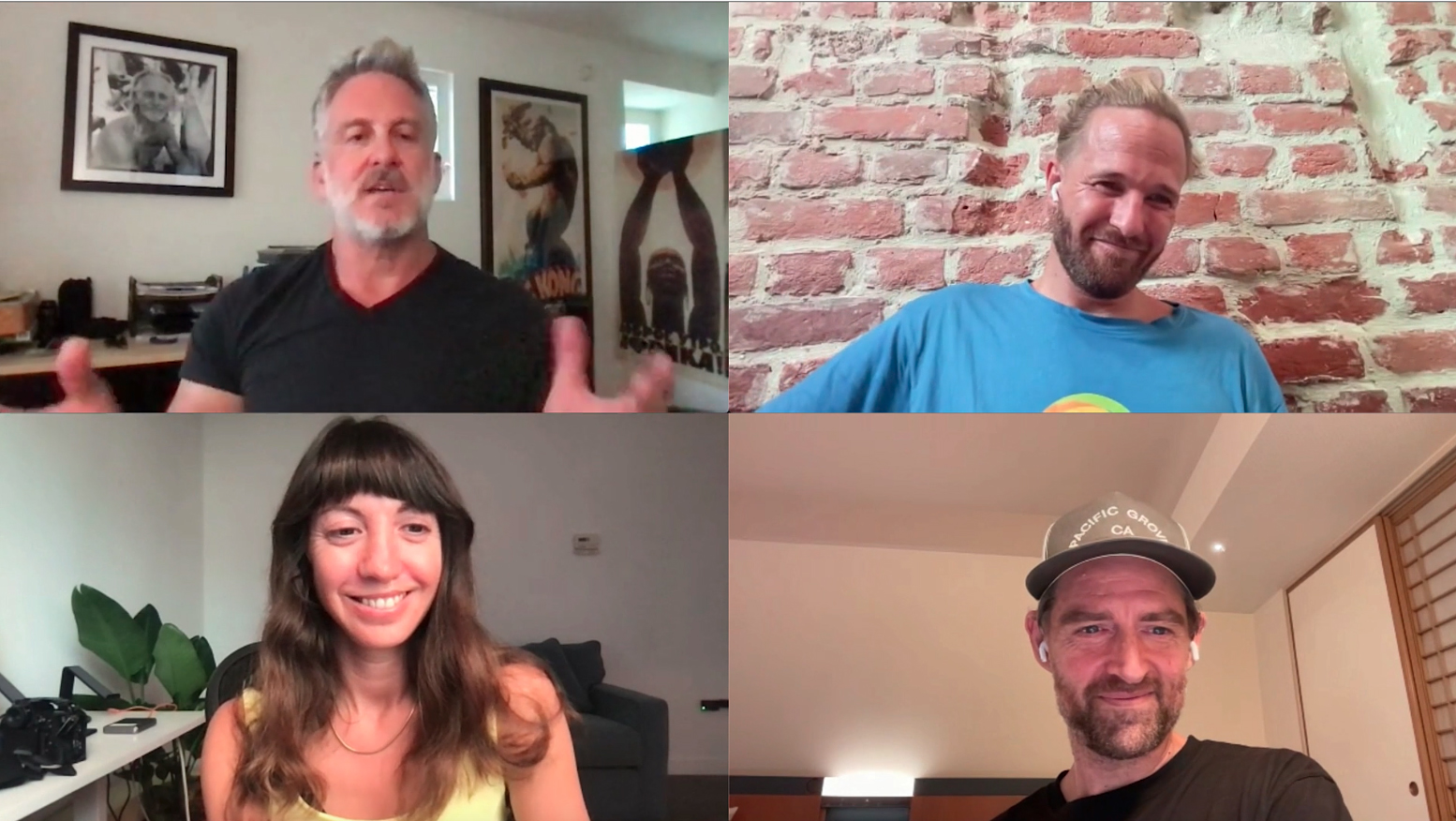 Kaczor (above, bottom, right) is the founder of the Brooklyn-based filmmaking collective 750 Productions. He graduated from Michigan State University with a BA in Education and later studied film at The Motion Picture Institute of Michigan. He has directed, edited, and scored his own feature documentaries while maintaining a strong presence in the commercial world, directing and editing national spots, music videos, and fringe video art. Kaczor works with agencies representing such brands as Mercedes Benz, Rolex, Ford, Spotify, Levi's and Berkshire Hathaway. His feature-length documentaries include Divide in Concord — which was chosen as part of Best of Hot Docs 2015 and released nationally on PBS — New York City 2015 and Big Crow.

Sully (above, bottom, left) has filmed in more than 70 countries independently and as co-founder of the documentary production house What Took You So Long? She is a graduate of the film Conservatory at the State University of New York; Purchase and studied cinematography at FAMU International in the Czech Republic. In addition to her collaboration with World Central Kitchen, she has worked with UNDP Somalia, anthropologists in Papua New Guinea, TED in Qatar, and UNIVISION in Peru and Mexico. Her other credits include the NatGeo special Undiscovered Haiti with José Andrés.
Co-founder of What Took You So Long? with Sully in 2009, Lindstrom (above, top, right) is a native of Sweden and studied at institutions including James Cook University, Korea University, University of Hong Kong and University of Massachusetts Amherst. He has been involved with NGOs such as World Central Kitchen since creating his own in Ghana while in his early 20s. He also collaborated with Kaczor on Big Crow.
A member of the ASC since 2011, David Perkal is a Los Angeles native and earned his BS in Film and TV from San Diego State University and graduate degree in Cinematography from the American Film Institute. An avid surfer and scuba diver, he is also an underwater photographer and stills photographer.
In film, Perkal is known for his work on projects such as Do You Take This Man and Preacher's Kid, the TV movies Teen Spirit, Christmas Cupid and Happy Campers, as well as such shorts as The Frank Anderson, The Keyand Lucky. Besides photographing Do You Take This Man, he also served as a producer. For his work on The Frank Anderson, which he directed and shot, Perkal won awards at the Berkeley Video and Film Festival, FilmOut San Diego, San Luis Obispo International Film Festival, Valley Film Festival and the Woods Hole Film Festival.
He also shoots in the commercial realm, lensing spots for LG, Google, Sprint, Jolly Time Popcorn and Vidant Health, while his most recent series credits include Castle, Zoo, Marvel's Runaways, Cowboy Bebop, Rebel, and the pilot for Ramble On (which he photographed on 35mm film).
---

You'll find all episodes in our ASC Clubhouse Conversations discussion series here.