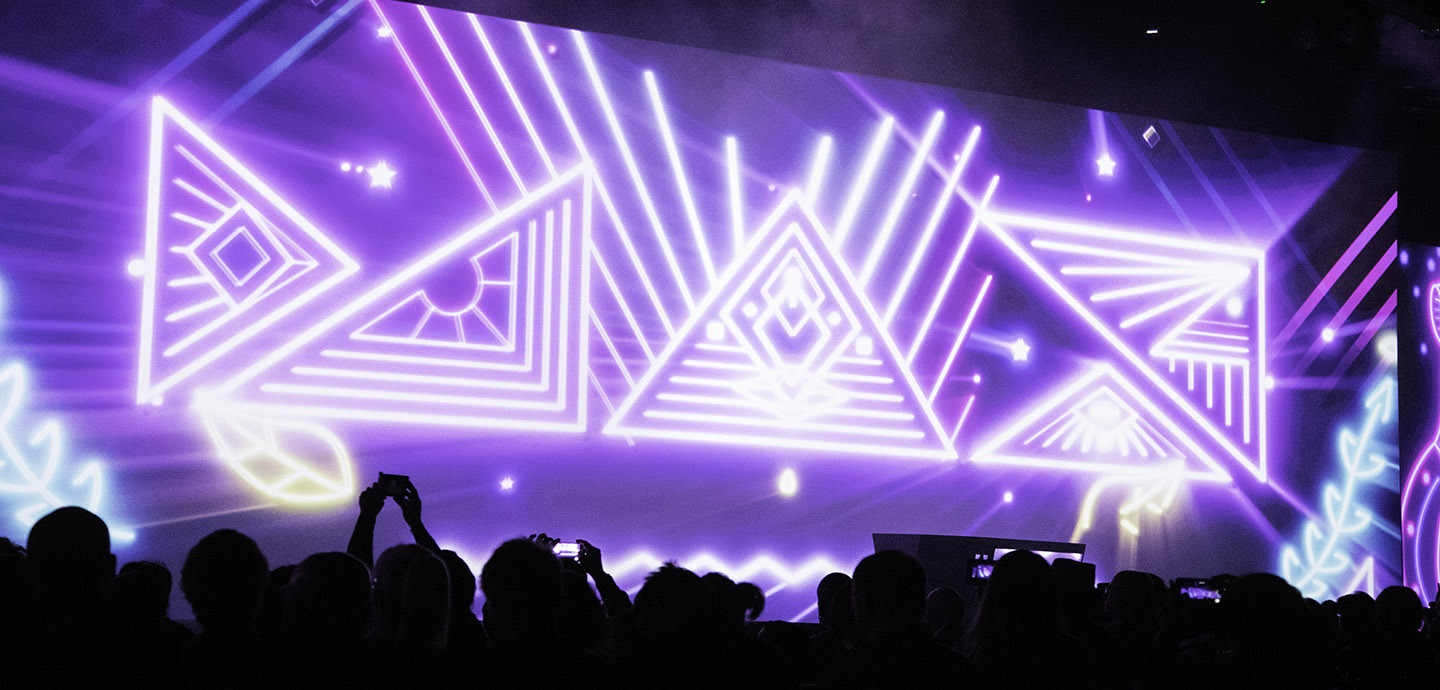 Adobe Santa Monica, Adobe Max and Related Updates
Digging into the latest in software and gear for creatives, post and design, plus a new Los Angeles center for all things Premiere Pro.
David Alexander Willis
Adobe Premiere Rush and the latest in software and gear for creatives, post and design, plus a new Los Angeles center for all things Premiere Pro.
With an audience of more than 14,000 from over 60 countries, the Adobe Max convention brought three days of hands-on labs, general sessions and workshops to Los Angeles multimedia creatives last October.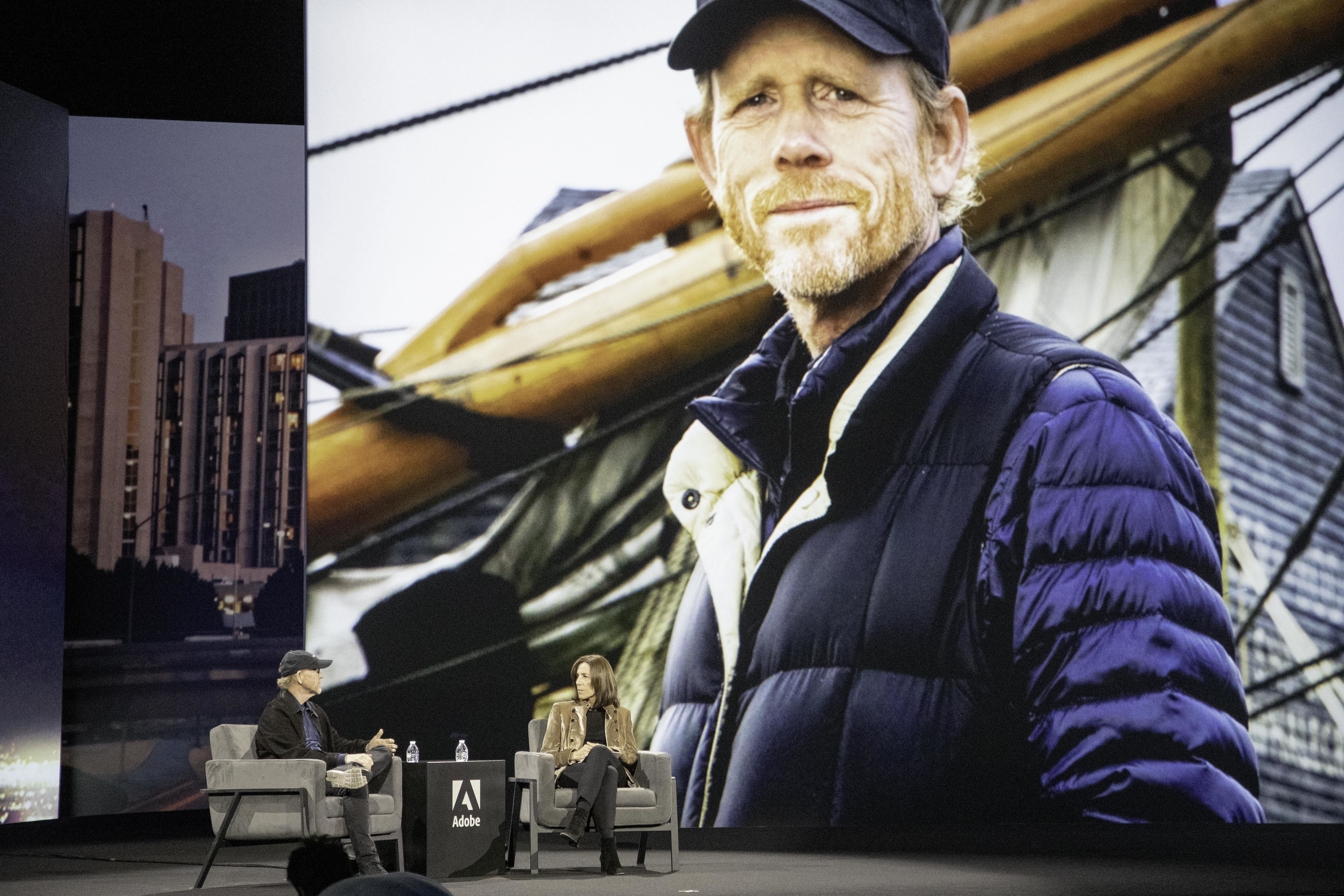 A number of guests took to the stage over two mornings of unvelings for the latest Adobe tools, processes and effects alongside keynote speakers that included musician Questlove and Ron Howard, the latter talking about his experience growing up within the television and film production communities, as an actor and then director. Photographer Albert Watson spoke on creating iconic portraiture of such luminaries as Alfred Hitchcock and Mick Jagger. Beck headlined an evening Max Bash celebration at the nearby Banc of California Stadium to welcome attendees.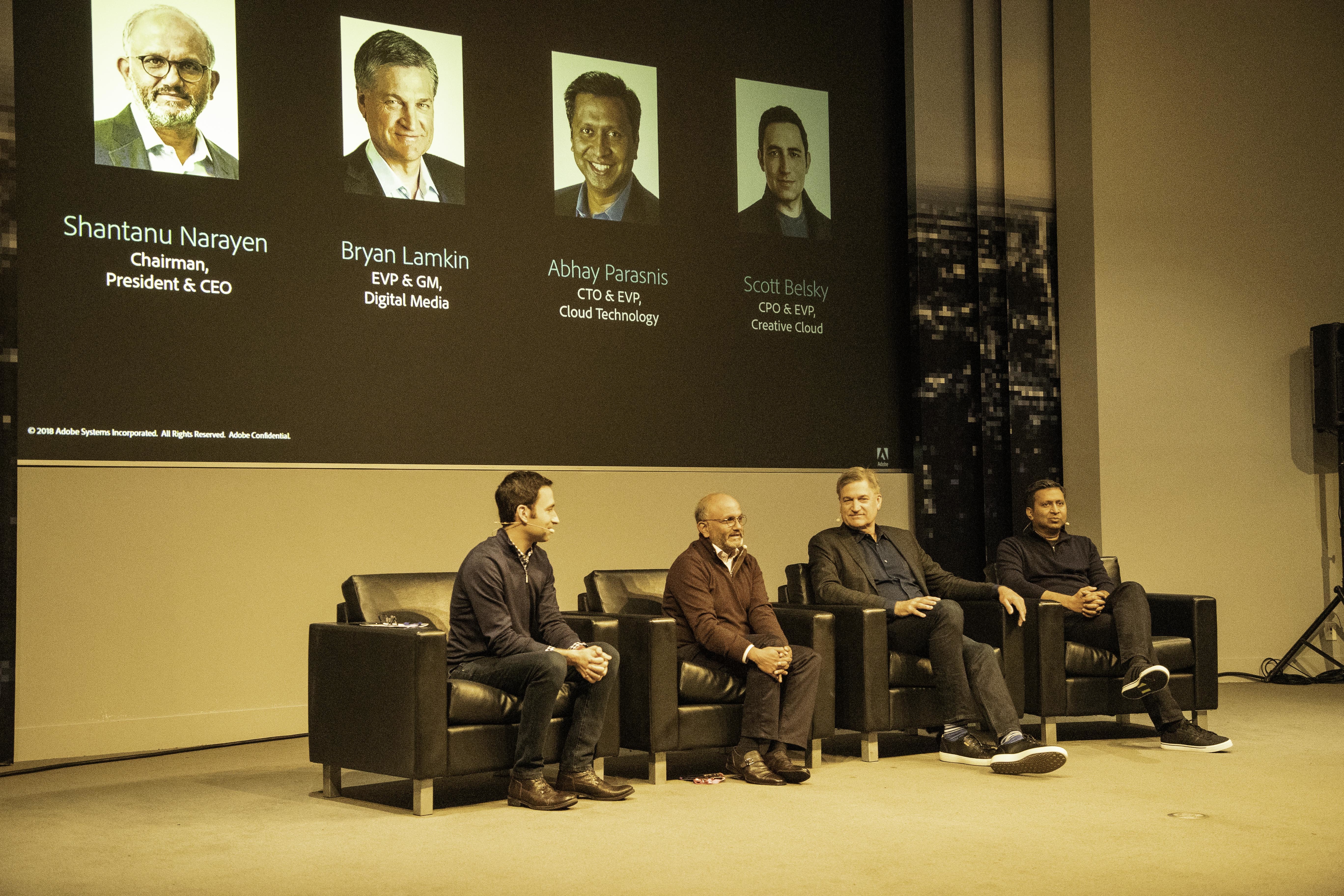 In the Community Pavilion, a mini convention of booths was demoing the latest and upcoming in tech, as well as Adobe collectibles. Like last year's Google's 8Kx8K-resolution Jump 3D-360 rig for vr, there was even a camera on hand with the $4,999 Insta360 Pro 2: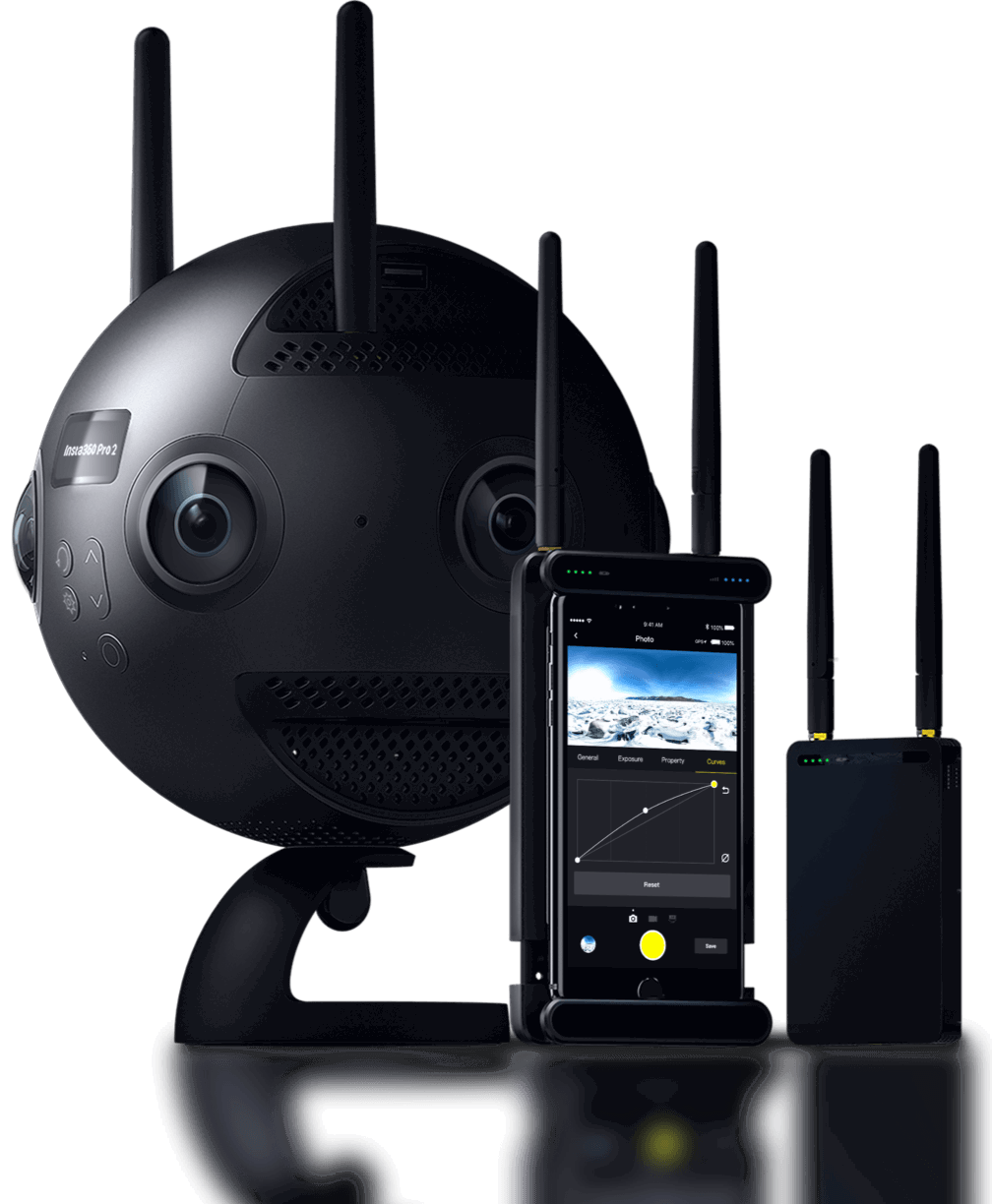 Available since late August, the self-contained, 8K, 360-degree Insta360 Pro 2 camera adds 3D capabilities for half the resolution at 180-degrees, plus a panel extension for Premiere Pro that will give stitched proxy files to save time in editing through automatically generated previews of full-res footage.

Last year, NVIDIA's Quadro were running realtime 8K edits with up to 10x enhanced support for several specific processor-intensive corrections, such as Lumetri Color, Hue/Saturation, Tint, Sharpening, Fractal Noise, Offset and Blur. That culminated recently with RED's announcement of native REDCINE-X processing using the NVIDIA RTX-powered REDCODE RAW SDK (software development kit), available soon.
This year, newer NVIDIA RTX processing GPUs were front and center, powering live demonstrations of Premiere Rush, Adobe's latest NLE system for mobiles, and Adobe Dimension CC, 3D-modeling software that allows live 3D rendering for 2D multimedia using ray tracing. Previously, 3D artists and compositors had to use low-resolution proxies and time consuming exports.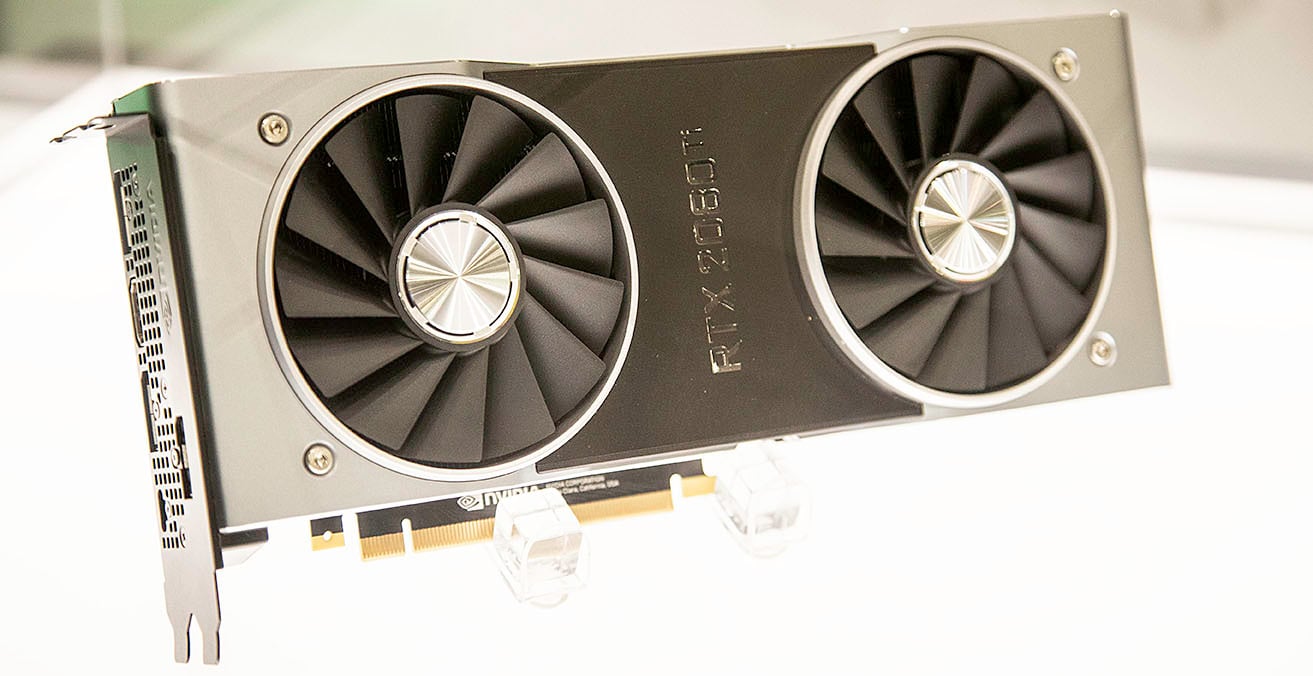 At $6,300, the NVIDIA QUADRO RTX 6000 is claimed as the "World's First Ray Tracing GPU" for consumers, with built-in ray-tracing acceleration in the Turing GPU architecture that uses accelerators called RT Cores. "Lighting changes appear in real time, so artists can quickly get just the look they need. Camera changes, including depth of field, happen in real time, so artists can frame shots perfectly just like they would in a real camera," says the press release.
Adding compatibility with the GeForce RTX GPUs and the aforementioned Quadro, NVIDIA released Version 2.0 of the VRWorks 360 Video SDK (software development kit) for VR developers looking to create fully immersive mono and stereo stitching, as well.
Samsung's C34J791WTN CJ791 Series 34" curved desktop monitor has WQHD resolution — Wide Quad HD with 2560 × 1440 pixels in a 16:9 aspect ratio — or 21:9 ultra-wide aspect. Daisy chaining up to six devices, including another monitor, it will transmit at up to 40Gbps through the single-cable USB-C Thunderbolt 3, which also provides power.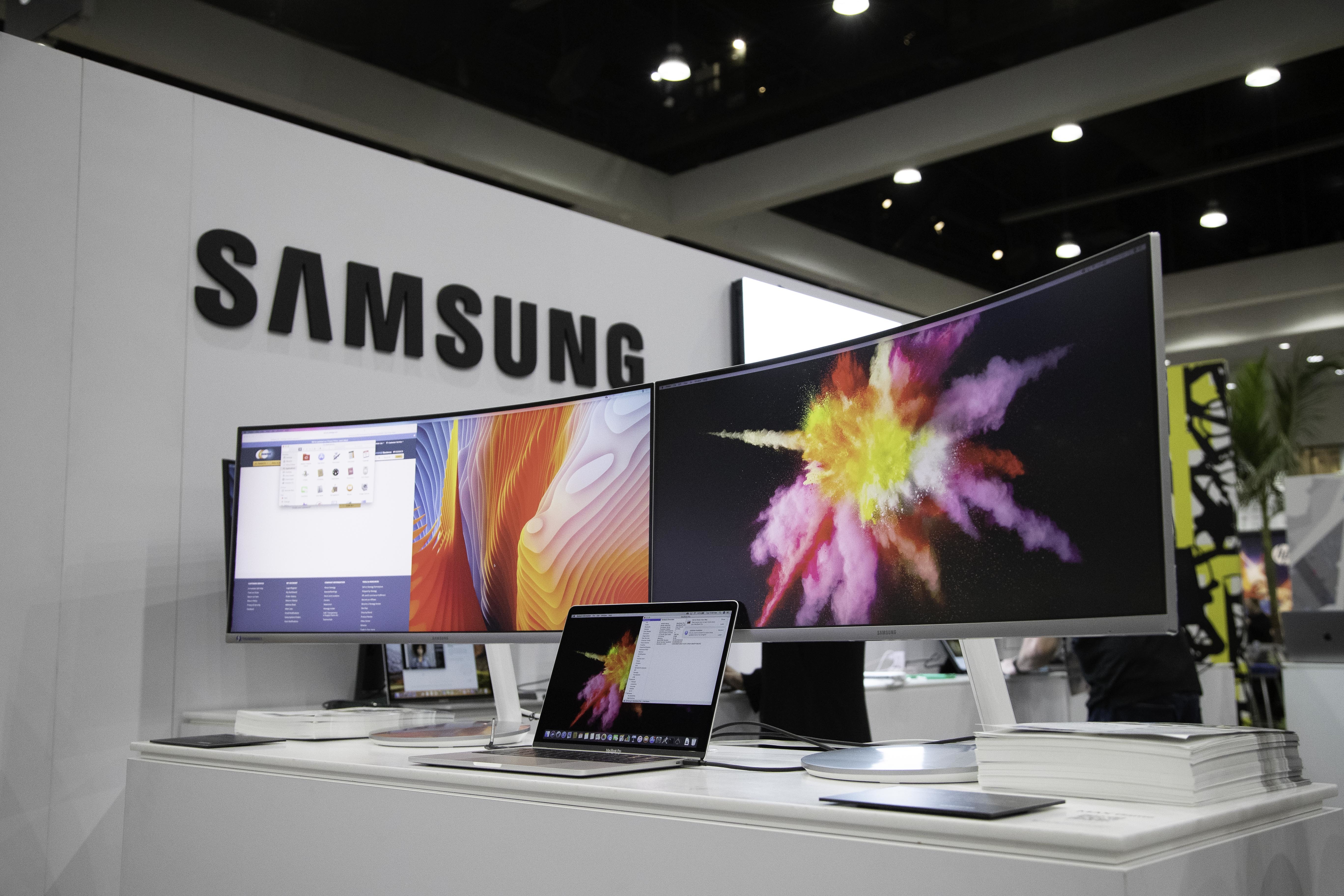 The "most curved monitor on the market," the 1500R VA panel — as in 1500mm radius — has 3000:1 contrast ratio, Eye Saver Mode and Flicker Free technology to mitigate strain. It can run PBP or PIP — Picture-by-Picture or Picture-in-Picture — which differ in that PBP will split two sources evenly between left and right, while PIP adds an inset window.
They also had the 49" CHG90 QLED Gaming Monitor with 32:9 super wide aspect ratio, debuted to Adobe Max last year, which was also when the company's self-contained 360 Round VR camera was announced. Find an interview and full look at that camera here.

Cinamaker, an iOS-only app for multicam editing on the fly announced new Adobe panel integration into Premiere Pro. Giving synchronized source cameras, graphics, media, project assets, EDL and timeline meta-data imports, PerfectSync gives livestream and catpure up to 4 iPhones and/or digital cameras and multiple audio sources. Cinamaker includes live switching, remote camera controls, multi-channel audio mixer, rich graphics/media engine, post editor and live stream to YouTube, Facebook, Twitch and more.
Panasonic has partnered with Cinamaker to create their LiveCTRL app for the iPad and the Panasonic AW-HE40, AW-UE70 and AW-HE130 PTZ cameras for wireless pan/tilt/zoom. Adding monitor/control for a single camera for free, in-app purchases unlock more features and enable streaming and control of up to four Panasonic cameras or iPhones.
Boris FX premiered the new Mocha 2019 plug-in to the US — beginning at $195/yr with free trial— alongside demos for the 2019 lineup of Sapphire and Continuum for adding customizable lens flares, motion graphics, titling, tracking, masking and more.
Now extending compatibility up to 360-stereo VR, Mocha Pro was honored with an Academy Award for Technical Achievement in 2012 for Imagineer Systems' planar and tracking tool and rotoscoping software — still used in visual effects and postproduction today.
Sling Media was demonstrating an integrated panel for Premiere Pro with their wireless multi-camera and live switcher as well as digital distribution hub called Sling Studio. Users can easily export footage from a single storage device to Adobe Premiere Pro, which automatically time-aligns your files so you can begin editing without having to spend hours in post-production setup.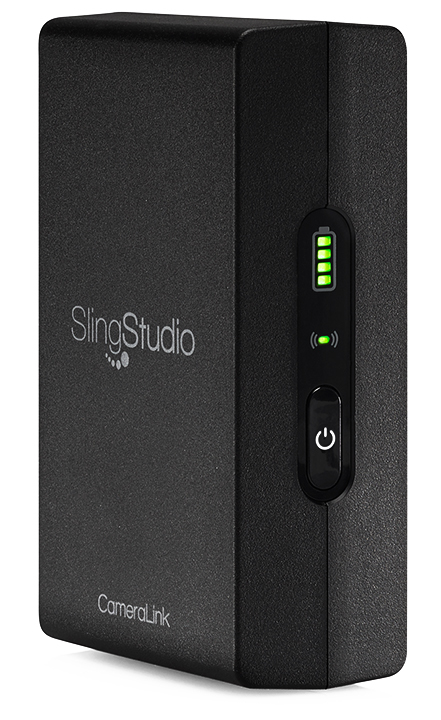 Adobe Opens Premiere Pro Office in Santa Monica
Last May, Adobe started a Customer Advisory Board, bringing together top editors and post specialists to achieve ongoing feedback to their workflows, tools and technology. In July, they followed on that with their own new space for industry-level customers of Adobe Premiere Pro. Targeting the Los Angeles post communities specifically, it can be found at 429 Santa Monica Blvd, Suite 222, in Santa Monica.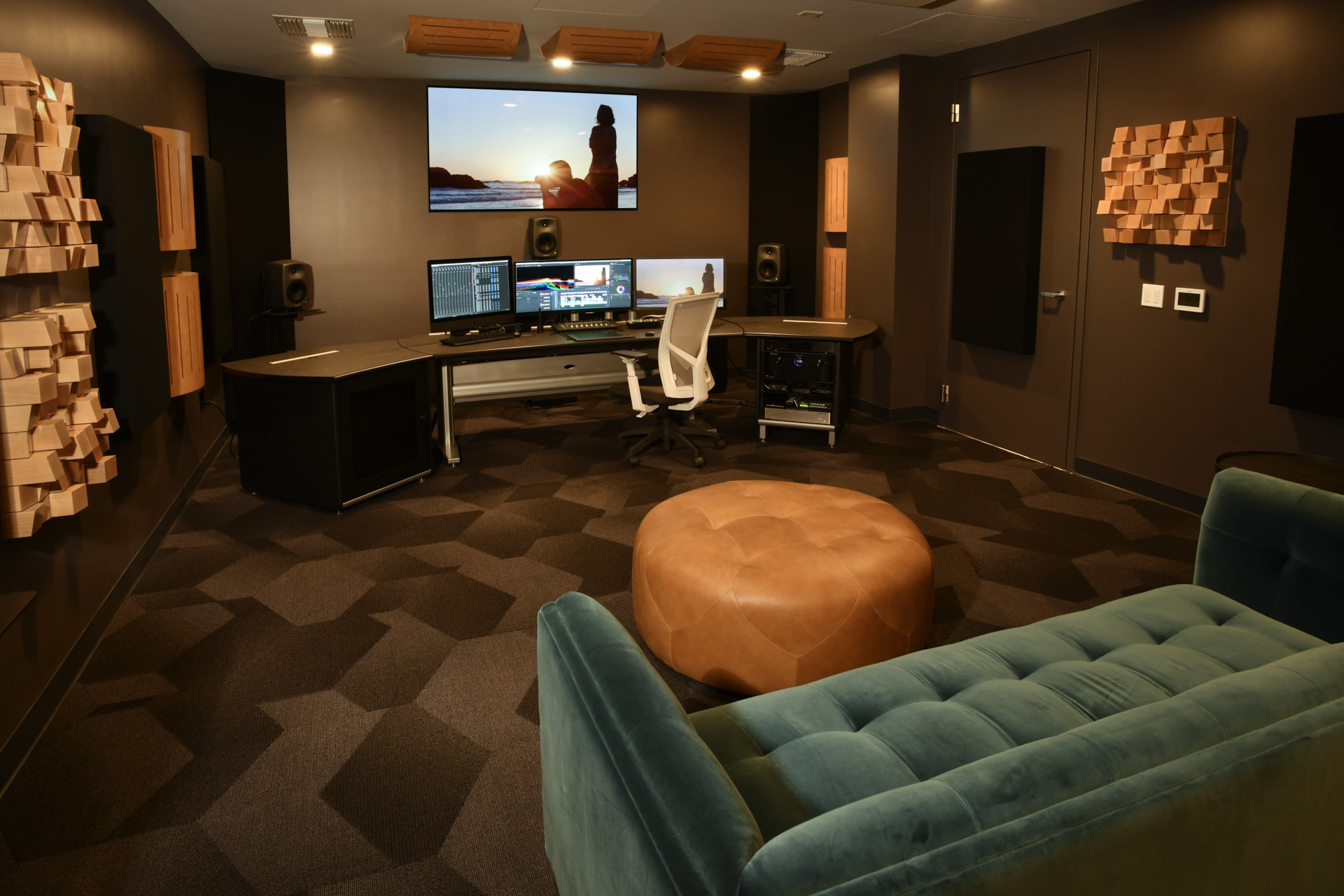 With their first office "dedicated to the unique needs of the entertainment industry", the facility features state-of-the-art editing suite with a staff of Adobe experts for troubleshooting and tutorials. Giving Hollywood's creative communities local access to high-level support, the suites are first facility of the kind, though it was mentioned during a press preview that the office was not at all intended to be similar to Apple's "Genius Bar" situation.
"What's a better way to stay connected to what you need to do than to be closer to the customers?," asked Steven Warner, Vice President of Digital Video & Audio at Adobe, prior to a press tour of the new facilities. "Certainly we can operate from San Jose and do that pretty well, but really if you're making a commitment to an industry, and to the people in it, and not only to serve that community, but to innovate new things, to look at how you're doing something today, and what's the way to get there tomorrow and how to get there, the best way is to be right here, where you are."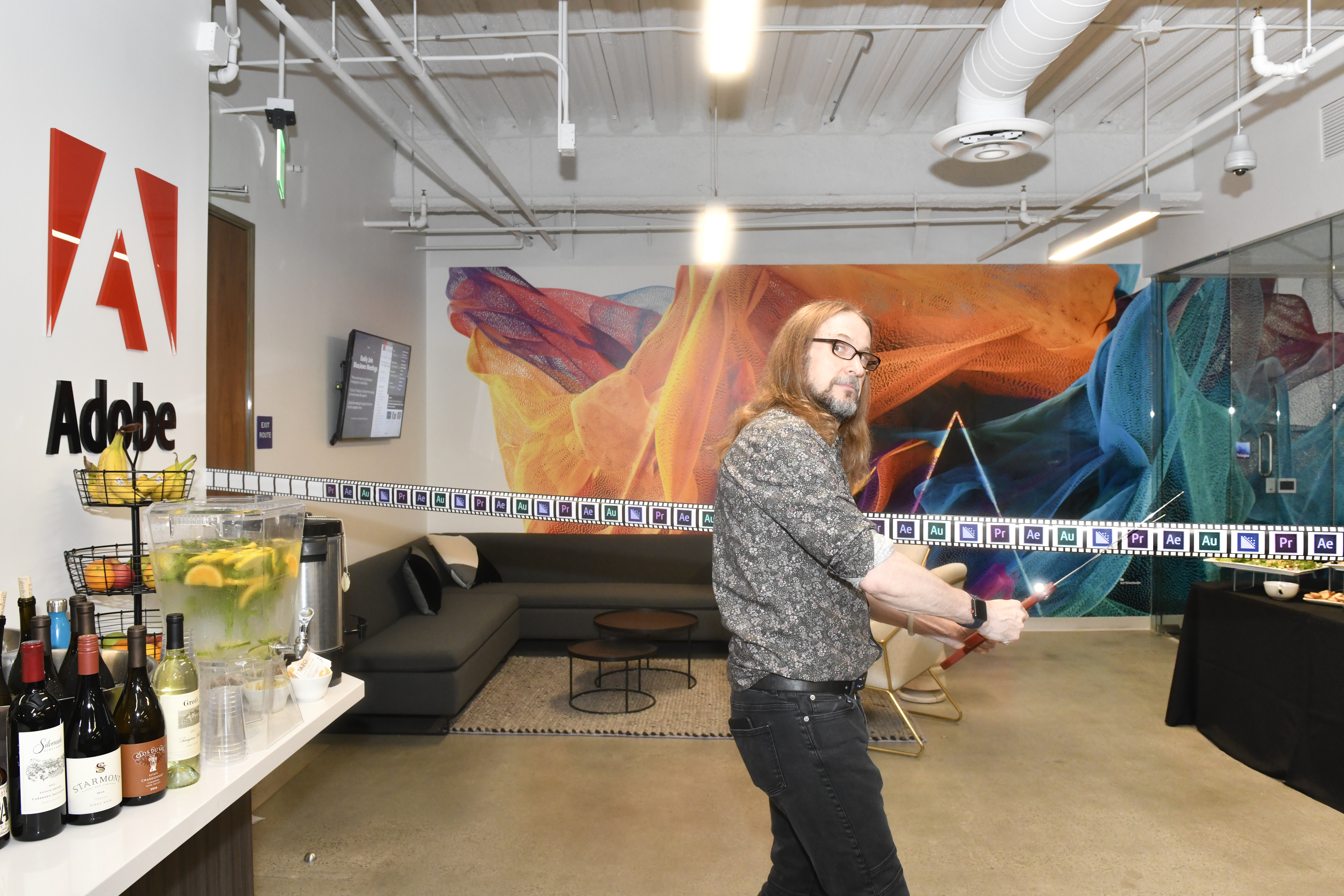 The Santa Monica suite for the Adobe Suite of Creative Cloud tools has all needed for editing, visual effects, VR and animations, including three monitors, surround sound, and a wallpaper LG 77" OLED 4K television with HDR that is "thinner than a pencil" as it extends from the wall. Warner continued in explaining that the overall purpose of the space was for meetings, events and training, including vis-à-vis in a modern edit suite.
With the success of Adobe-backed projects including Deadpool, Atlanta, The Ballad of Buster Scruggs, RBG, Portlandia, Mindhunter, Stranger Things, Gone Girl and Hail, Caesar!, Adobe is eagerly pursuing large-budget productions. Their "Inside Hollywood's Cutting Rooms" YouTube channel of Creative Cloud videos was mentioned during the tour as a source they started recently for professional editors and filmmakers looking at a transition from established systems.
"We wanted to establish a place that we can bring a customer in and show you the product or talk to you about what you want to do in an environment that's going to be similar to one that you might already work in," concluded Warner.
"In addition to the edit suite, we have some staff on site that work on the products. So, a long time ago, when we started working on high-end television and really started working on movies, we realized that we can't just have support that looks like a phone call, or something like that, and get really connected with the customers. We had to carve out a part of the development team that actually writes the products, in testing and and development, and devote them to working on industry stuff."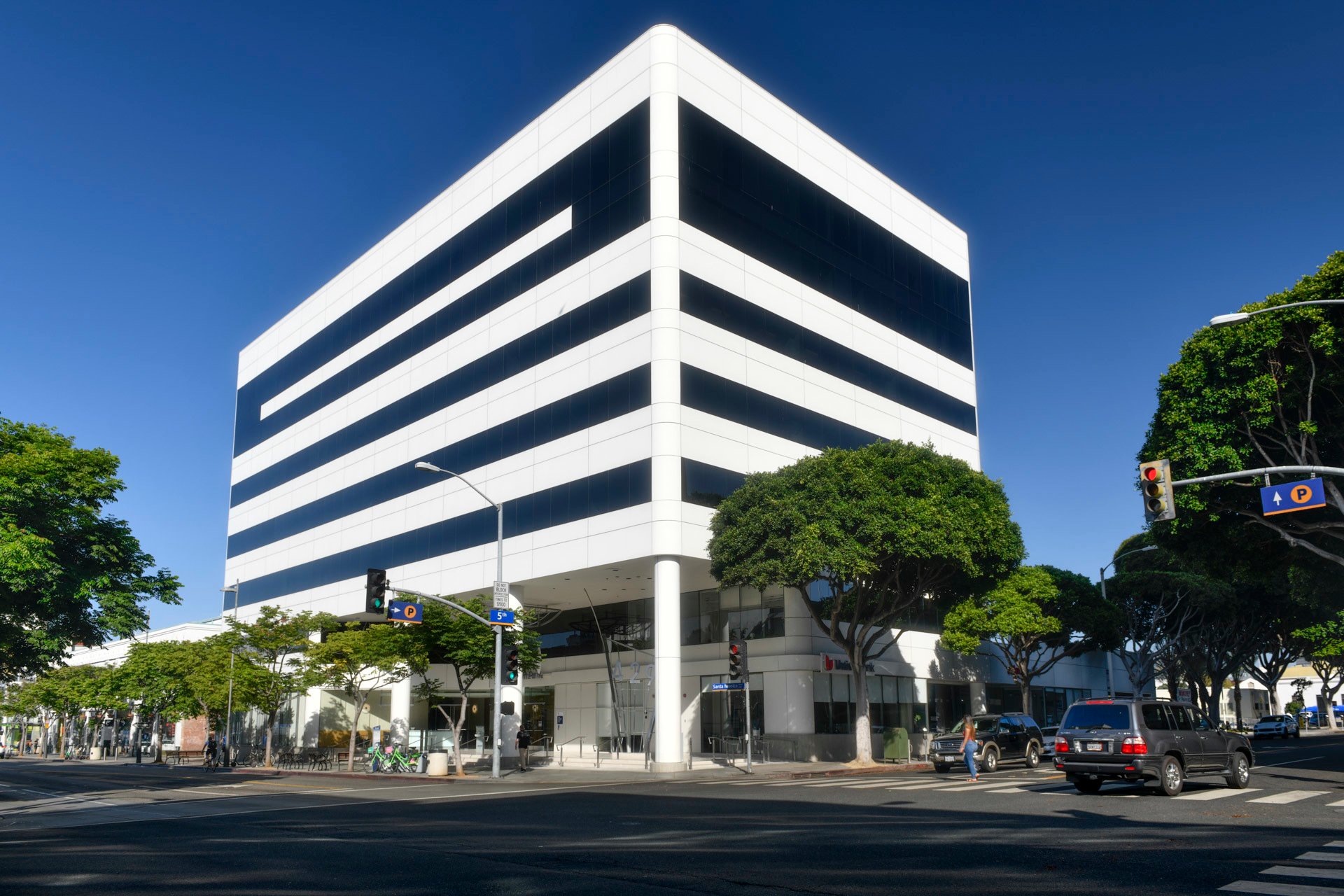 "Part of that team is actually stationed here. They will work on parts of the product in a normal cycle, but as well give engagement with some of you, or if somebody's making a movie or television, if there's something going on there, whether there's some something new we want to do, or maybe some difficulty, or questions, or just getting used to the product, they can go and sit right next to your editors to see what's going on and help advise and carry us to the next level… Again, proximity is everything, and familiarity, and of course the edit suite, where you can test in a realtime environment."

Follow Adobe on Facebook, Twitter and Instagram.
Find Adobe Max on Instagram, Twitter and Facebook.
Find American Cinematographer on Facebook, Instagram and Twitter.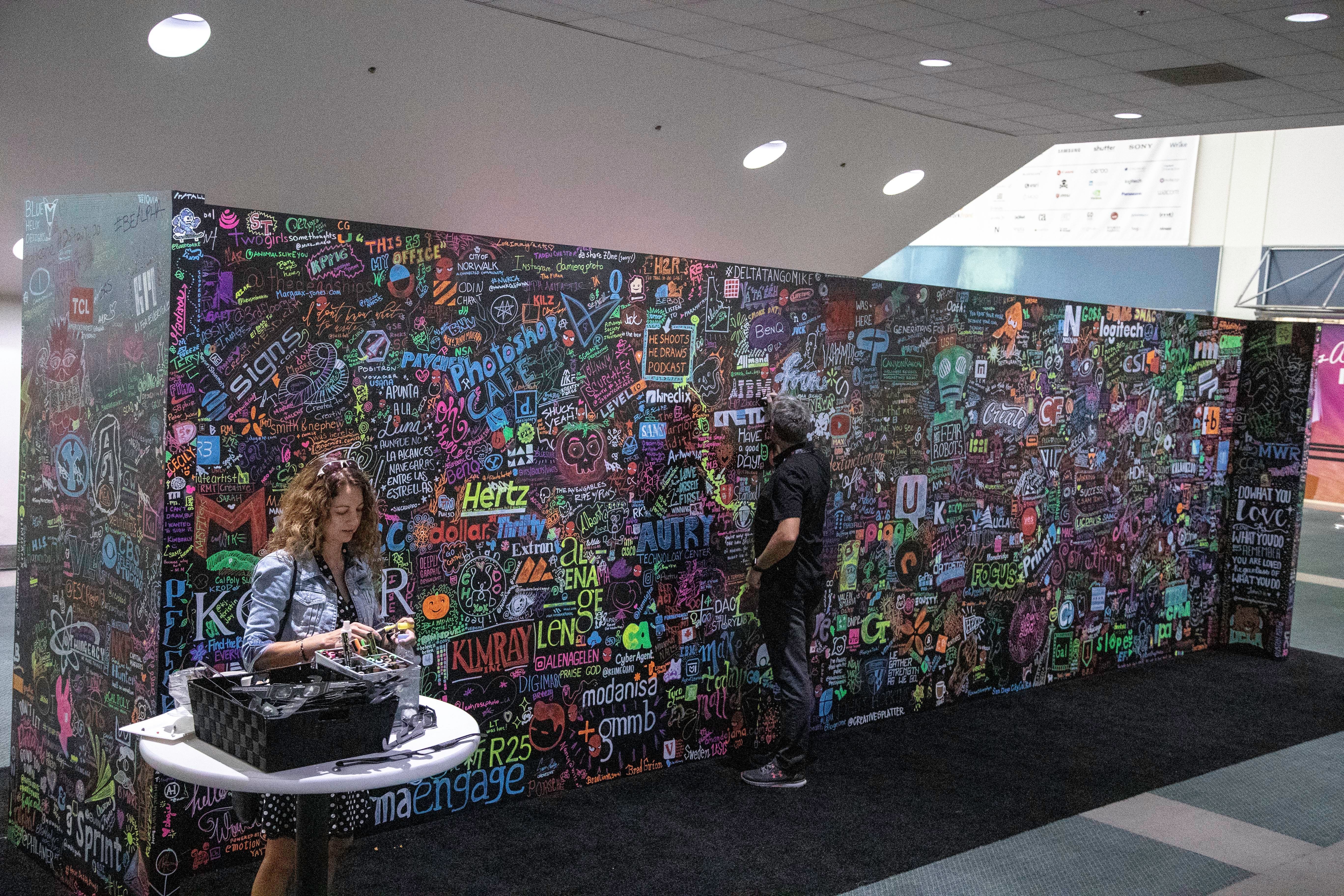 Selective Color Grading Options and Windows Support for ProRes Announced
On December 11, Adobe's Creative Cloud updated their Windows offerings to support and export Apple ProRes files directly from PCs. ProRes 4444 and ProRes 422 is now available within Premiere Pro, After Effects and Media Encoder on both Mac OS and Windows 10 systems.
They will receive two Scientific and Engineering Awards from the Academy of Motion Picture Arts and Sciences on Saturday, February 9, at the Beverly Wilshire in Beverly Hills.
During IBC, Adobe's updated Creative Cloud received new tools for both audio and visual editing as well as further Sensei integration and Team Projects for group sharing. Primarily, Premiere Pro CC and After Effects received infographics that can be ingested, edited and changed through spreadsheet files, and, two important enhancements, selective color grading via new Lumetri Color tools, and ingest and effects for 180-degree video as well as output in the YouTube supported Google VR180 format.
Selective Color Grading provides five new curve-adjustment tools. The first one, Hue vs Saturation, replaces the radial "donut" and presents the same controls as a horizontal curve line:
Hue vs. Saturation — Select a hue range and adjust saturation level. As you drag selections up or down, a vertical line appears and displays the saturation levels available, giving visual guidance.
Hue vs. Hue — Select a hue range and change it to another hue — modifying a specific color range, for example, to match it or distinguish it from other colors in the image. Again, the vertical adjustment line provides a visual guide as you make the adjustment.
Hue vs. Luma — Select a hue (color) range and adjust the luma (light). For example, to darken a pale blue sky and add more contrast or drama to a shot.

Luma vs. Saturation — Select a luma range and adjust saturation, for example to roll off the saturation in the highlights of a sunset to minimize clipping in the center of the sun which is overexposed.
Saturation vs. Saturation — This allows you to selectively adjust saturation for a specified saturation range. Use this for fine adjustments or to ensure broadcast-legal saturation levels.