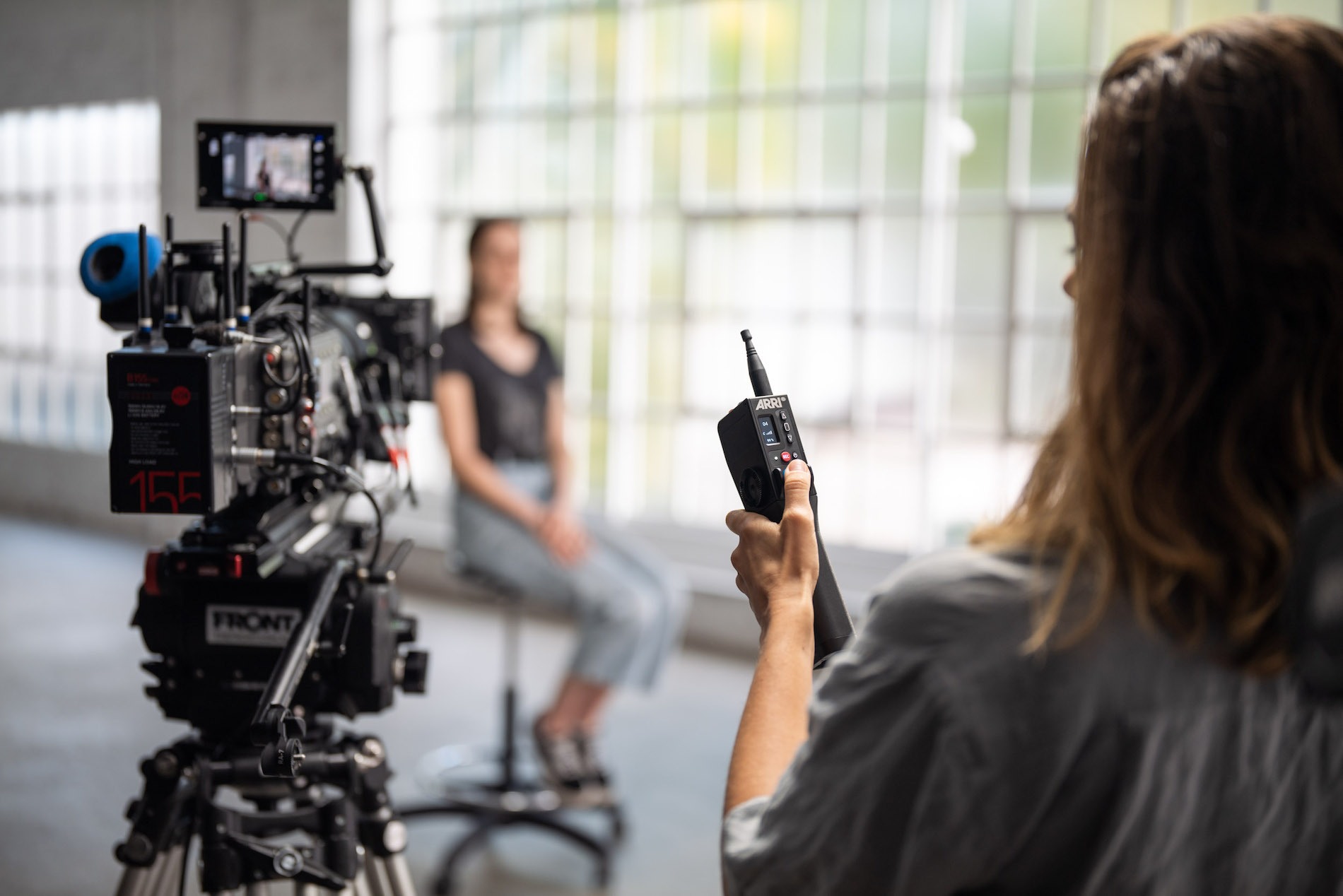 Arri Introduces ZMU-4, Tally System Gen.2, CCP Live
The ZMU-4 transitions seamlessly between wired and wireless configurations, and the Tally System Gen.2 and CCP Live are solutions for the Trinity and Artemis stabilizers.
ASC Staff
Arri has introduced the Zoom Main Unit ZMU-4, as well as two solutions for its Trinity and Artemis stabilizers, Tally System Gen.2 and Camera Control Panel CCP Live.
The weather resistant and ergonomically designed ZMU-4 smoothly transitions between wired and wireless configurations, enabling clutter-free camera builds and faster on-set workflows.
The ZMU-4 shares the Arri Hi-5's swappable RF-EMIP, RF-2400 and upcoming RF-900 radio modules, with different frequencies for different territories and shooting situations. Wireless operation requires no external radio boxes, additional cables or setup — just unplug from the camera and go.
In its most basic configuration, the ZMU-4 can control cforce motors via the LBUS connector without any wireless capability. The CAM connector opens the door to run/stop, camera control and user-button activation for Arri and other cameras. Slot a radio module into the ZMU-4, and it can transmit and receive radio signals from multiple ECS devices.
When used as a radio receiver, the ZMU-4 performs the same role as the RIA-1, removing the need for an extra box on the camera body. It can enhance the flexibility of existing ECS motor controllers with support for the RF-900 and RF-2400 radio modules, or it can replace motor controllers entirely. As a motor controller, the ZMU-4 allows any camera and lens to benefit from the features of the Arri Hi-5 or WCU-4 hand units without the need for additional motor-controller boxes. The ZMU-4 can also be paired with devices such as the Arri OCU-1 or Master Grips to offer multi-axis control off camera.
The ZMU-4 is compatible with industry-standard Sony NP-F550/570 batteries, though it has been designed and optimized to make use of proprietary Arri LBP-3500 batteries, which offer a run time of at least 15 hours with the RF-EMIP radio module.
Tally System Gen.2 and Camera Control Panel CCP Live are designed to make Arri's Trinity and Artemis stabilizers even more suitable for live multicamera broadcasting.
The Tally System Gen.2 brings tally workflows into the digital era, and CCP Live gives operators an extra monitor output and tally interface. Both new products are compatible with current and former generations of Artemis and Trinity.
Tally System Gen.2 works with three trigger technologies: the classic trigger, whereby a photocell detects the onboard tally LED on the camera; plugging a special cable into the camera so it can communicate directly with the tally module; and triggering from the CCP Live when using Alexa Mini, Amira or Amira Live cameras as part of the Arri Multicam System.
Adapted from Arri's CCP-1, CCP Live is designed specifically for live multicamera productions. Both panels connect to the viewfinder port of an Alexa Mini, Amira or Amira Live and function as a control device when a viewfinder is not being used. From the front, the CCP Live looks just like a CCP-1; the differences are found on the back, where the CCP Live has an additional SDI video output and a tally interface.
Follow Arri on Facebook, Twitter and Instagram.

Keep up with American Cinematographer on Facebook, Twitter and Instagram.