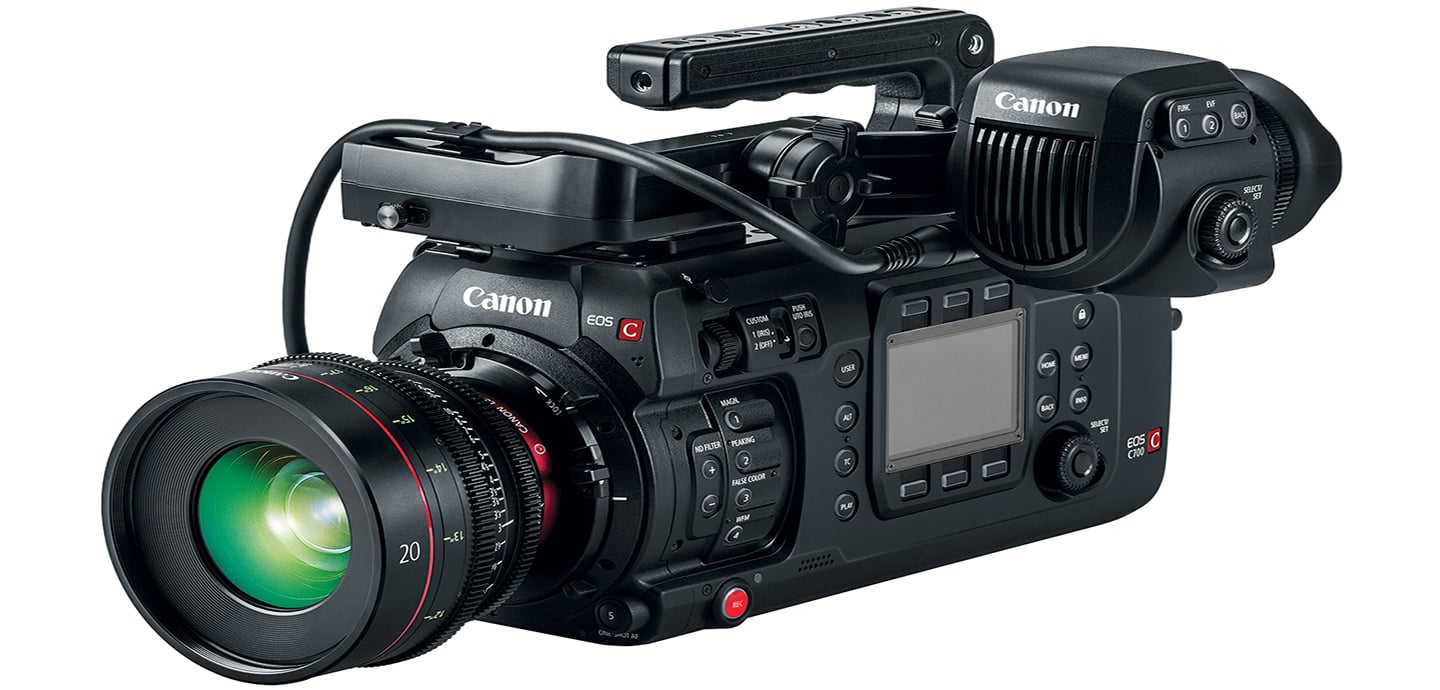 Canon's EOS C700 FF Camera
NAB 2018: Going full-frame with Cinema EOS, plus professional monitors and the 20mm T1.5 Canon CN-E20mm T1.5 L F lens
David Alexander Willis
NAB 2018: Going full-frame with Cinema EOS, plus professional monitors and the T1.5 Canon CN-E20mm T1.5 L F lens.
A sequel to the Super 35 Canon EOS C700, the company's latest flagship Cinema EOS camera, the Canon EOS C700 FF, builds on the specifications of the original while adding 5932 x 3140 photosite resolution. Scheduled for shipping in July of 2018 at an estimated price point of $33,000, the C700 FF has the same exterior shell dimensions as the EOS C700, though the previous model offers higher internal frame rates.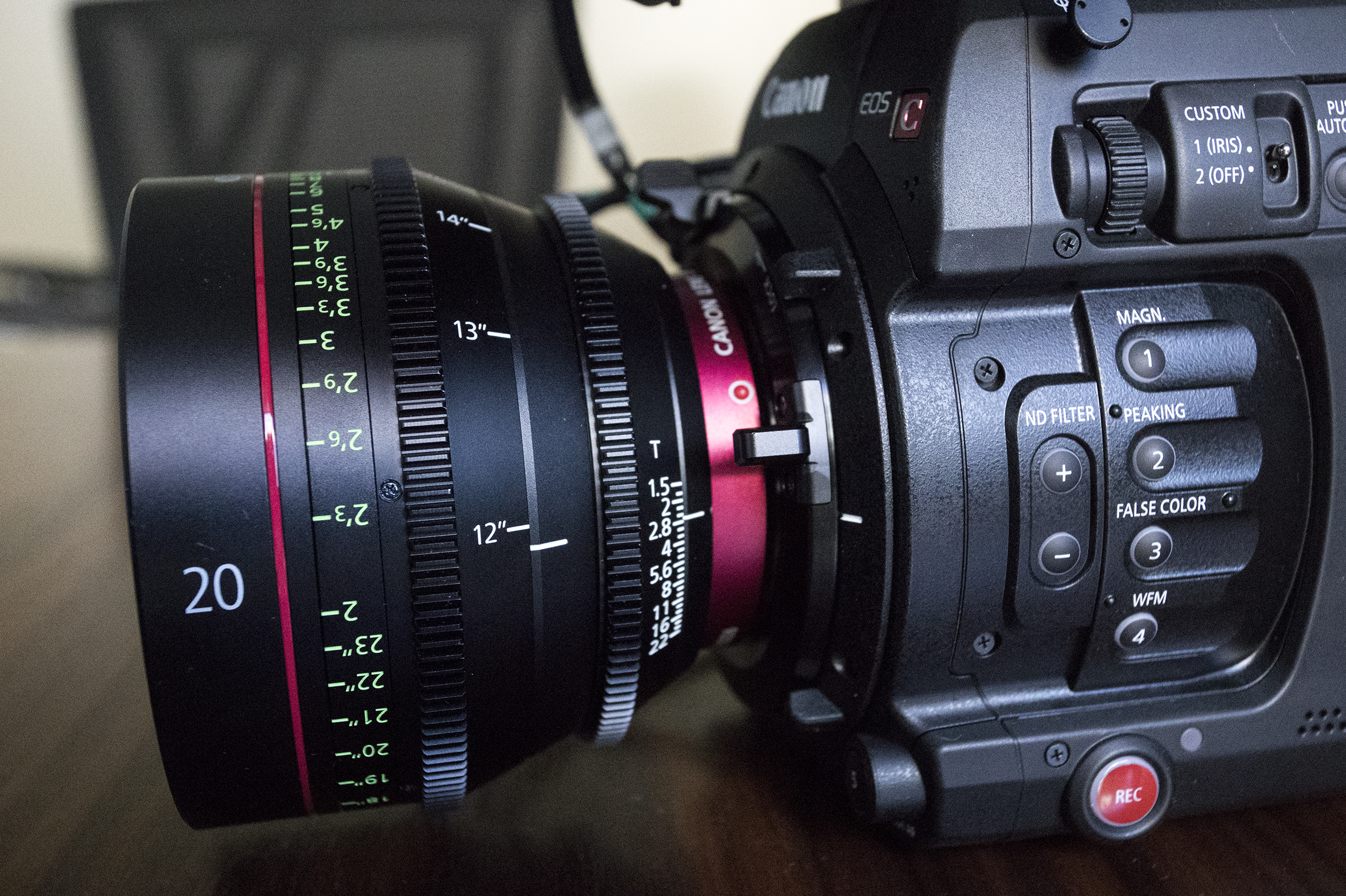 The C700 FF is no slouch, however, with internal ProRes and XF-AVC capture to CFast cards. It tops off at 5.9K raw video in up to 60fps when utilizing an optional, cable-less, Codex CDX-36150 recorder.
Available with PL or EF mount, the camera's 43.1mm imaging circle, similar in size to their line of 5D still cameras, covers the DCI "full container" aspect ratio of 17:9 (1.89:1). At 38.1 x 20.1mm, easily covering anamorphic choices, 4K oversampling can be done directly from the full resolution, which Canon says results in a much better image than native 4K windowing. Similarly, the camera will crop to Super 35 in 4K/UHD, or Super 16 at 2K/HD with optional adapter.

Covering roughly 80% of the sensor, Canon's Dual Pixel CMOS AF technology and Dual Pixel Focus Guide provide options for rackable focus between chosen points (when using the EF mount). The PL mount version is compatible with Cooke Optics' /i metadata convention.
Replacing the original turret setup, a new glass ND system has been installed to cover the larger surface area.
The sensor has been measured for more than 15 stops of dynamic range in Canon Log2, ideal for HDR needs, and also offers Canon Log3 and Canon Log to maintain shadow details at a sacrifice to dynamic range. Covering wide color gamut standards, the C700 FF meets the requirements for ITU-R BT.2020 and ACESproxy.
Low-rate proxy data at up to 2K can be captured to SD cards for fast edit proxy and metadata.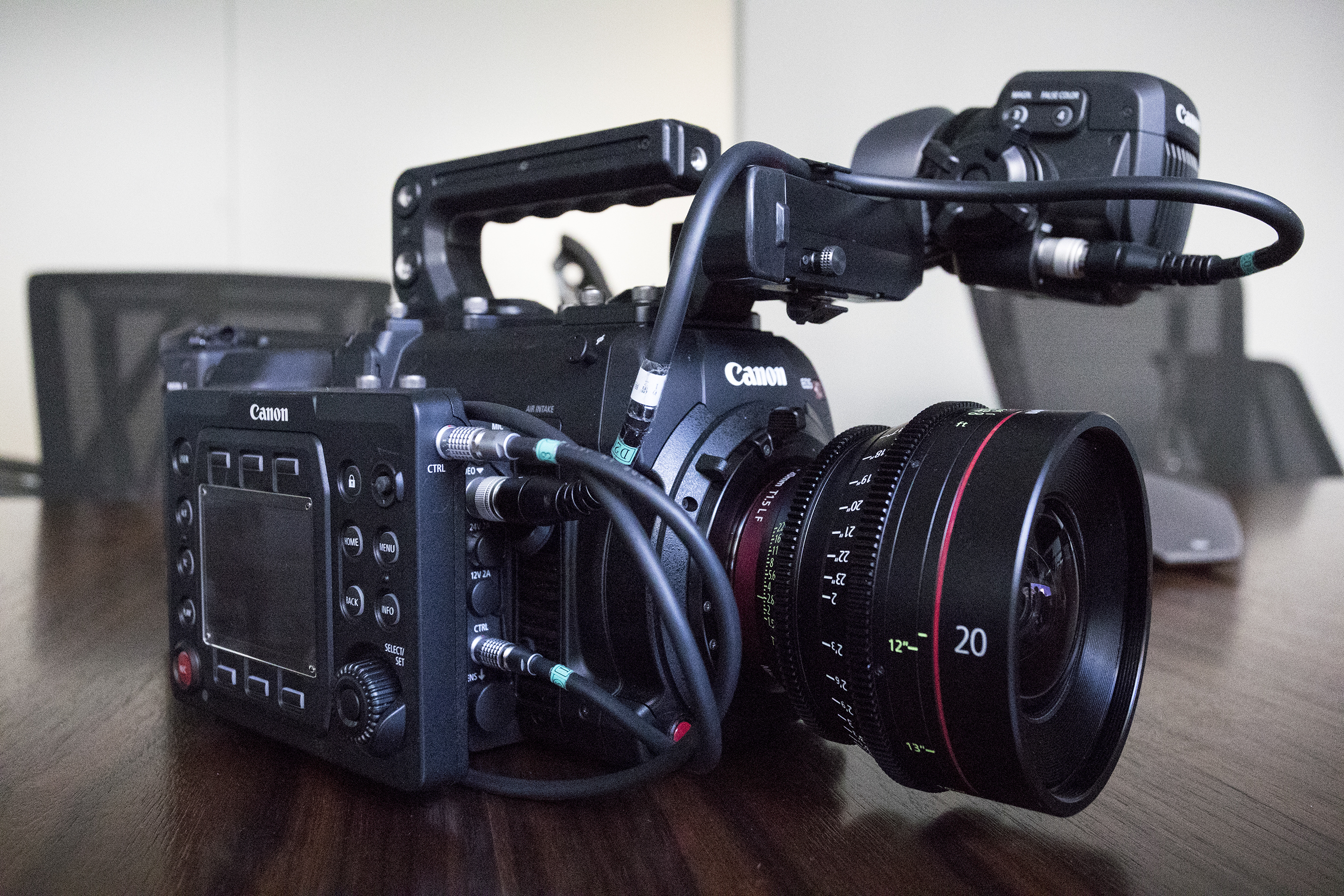 Otherwise, the C700 FF houses the same features as the original C700, released in December of 2016, which can also be upgraded to exploit the new sensor.
"Since the launch of Canon's Cinema EOS line of products in November 2011, the goal was to develop a cinema camera worthy of being the 'A' camera on major Hollywood productions, and Canon met that goal with the introduction of the EOS C700," said Yuichi Ishizuka, president and COO, Canon U.S.A., Inc, in the press release. "After listening to our customers and closely monitoring market trends, Canon set forth a new goal: to launch a full-frame cinema camera. With this introduction, we are very excited to see the C700 FF in the hands of industry professionals as they shoot their latest projects."

Additionally, the 20mm T1.5 Canon CN-E20mm T1.5 L F lens, announced concurrently, is Canon's seventh member in the Canon Cine Prime family.
Capable of resolving 4K from the center through periphery, even full-frame, the prime option sits between Canon's 14mm and 24mm Cine Primes. It holds an 11-blade aperture for smooth background bokeh, and follows all other Canon Cinema Prime models with 300 degrees of focus rotation for precise focus control.
The 20mm T1.5 Canon CN-E20mm T1.5 L F is scheduled to ship in the fall of this year.

Joining the C700 FF and the Canon CN-E20mm T1.5 L F lens on display at this year's NAB Show (Canon Booth C4325) will be two new monitors. The $18,000 DP-V1711 and the $39,000 DP-V2421 differ in size and brightness, offering 300 and 1,000 nits respectively. (The DP-V1711 as well as the previously available DP-V1710 can both be upgraded to 600 nits.) Meant for production trucks and sets, the DP-V1711 is the smaller of the two at 17". The 24" DP-V2421 has 12G inputs to be able to run uncompressed 4K60p over a single cable. Each has built-in HDR metering.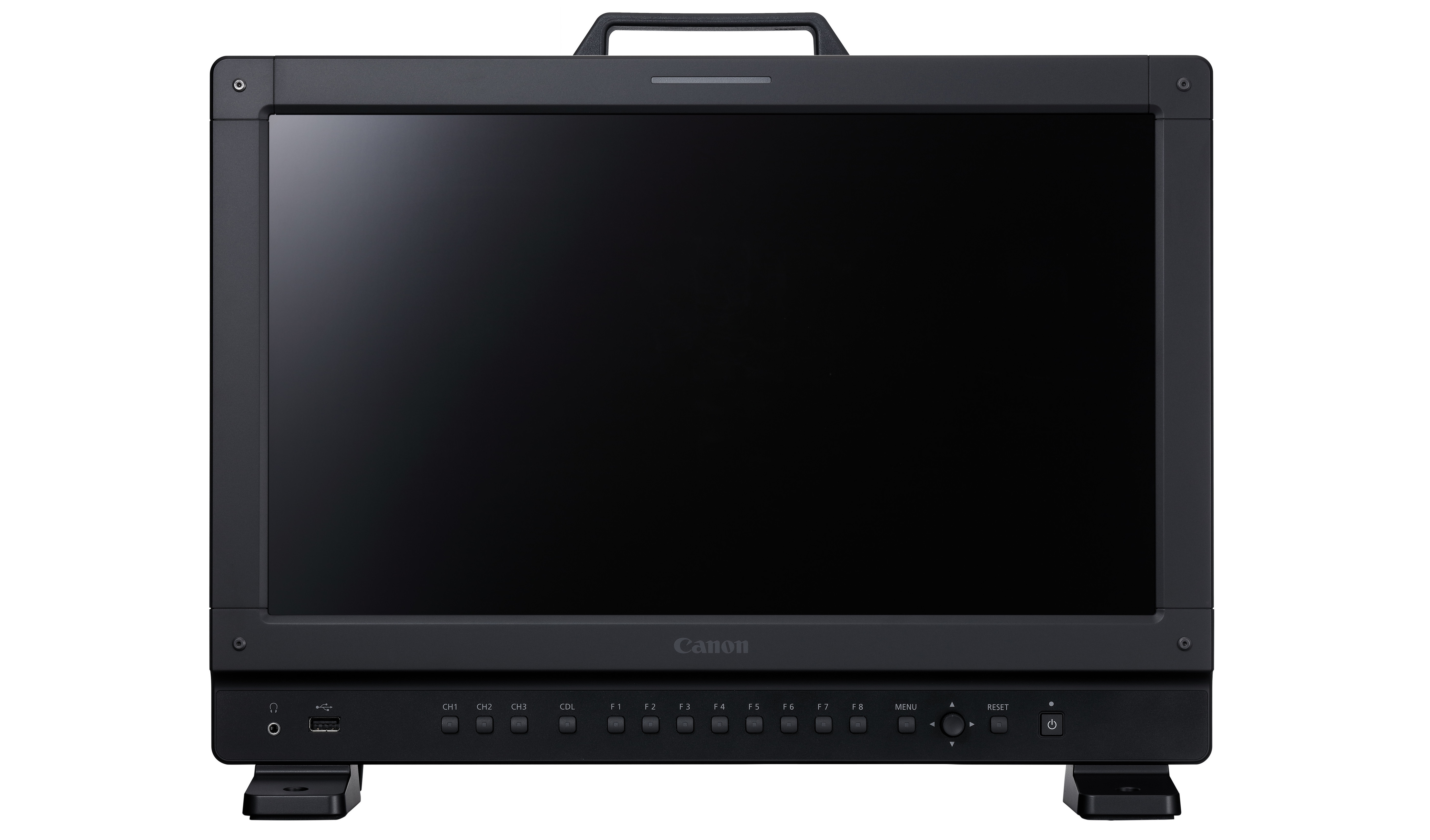 A firmware update that will come standard with the new displays provides web control through Ethernet. It also comes with a new Crosshair mode for determining the NIT value of any pixel, including overall luminosity average and overlay. Started as a line only five years ago, there are now eight displays in the Canon reference monitor lineup.
Follow Canon USA Pro Video on Instagram, Facebook and Twitter.

American Cinematographer will be in Las Vegas on April 8-11 at the NAB Show in Booth C11530. Follow us on Facebook, Twitter and Instagram for live updates.