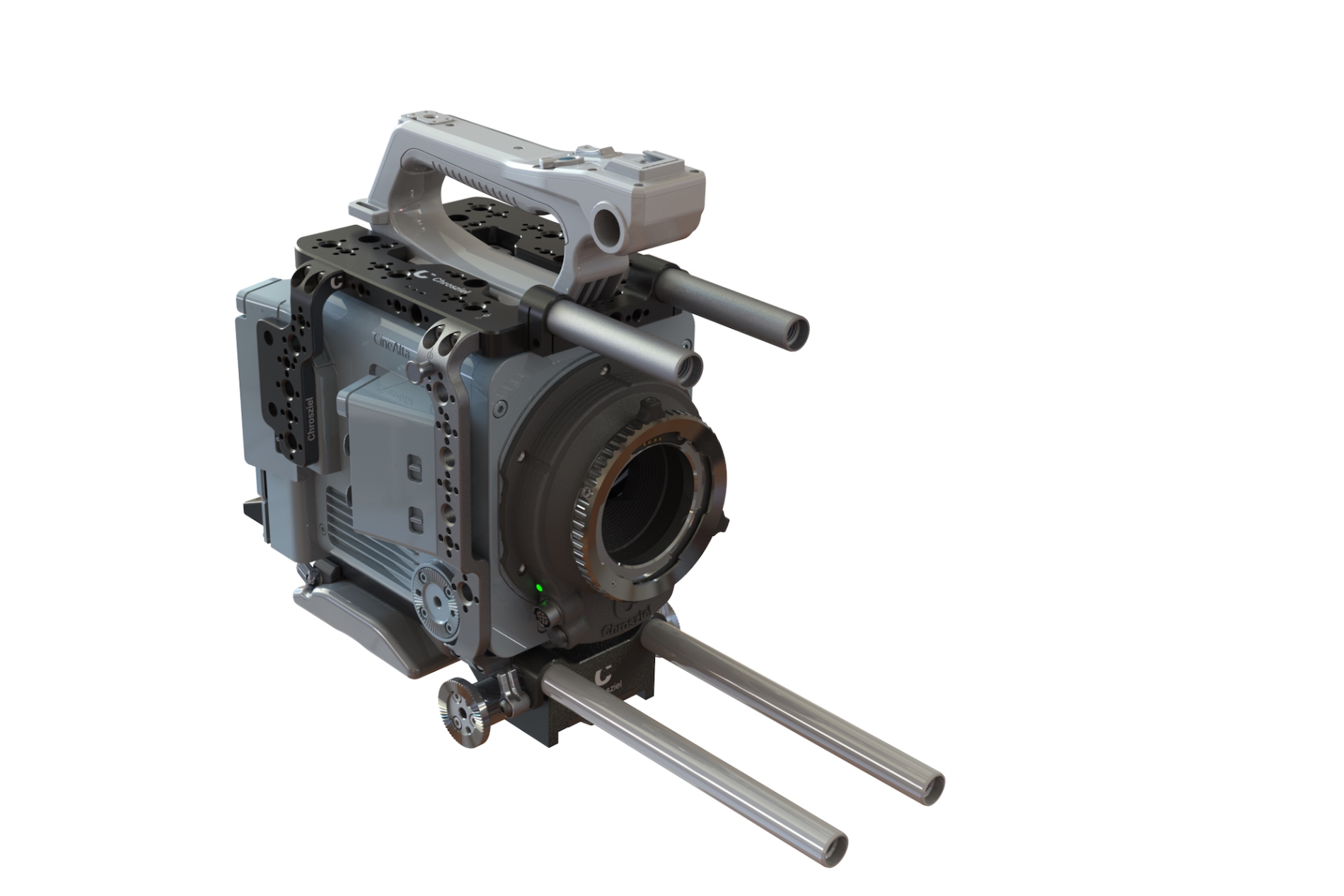 Chrosziel, Vocas, Wooden Camera Introduce Burano Solutions
Chrosziel and Vocas accessories are available now; Wooden Camera's are due later this year.
ASC Staff
Chrosziel, Vocas and Wooden Camera have introduced accessories for the Sony Burano camera.
Chrosziel's Burano solutions are a Mount Adapter, a Two-Unit Top Plate, a Lightweight Shoulder Support, a Bridge Plate, Side Brackets and a Zoom Control for the Camera Handgrip.
The Chrosziel Burano Mount Adapter is a Burano-to-PL-lens "hot mount" adapter with metadata communication. Each mount is equipped with the necessary pin contacts to transmit lens metadata to the camera and, in turn, provide lens control through a 12-pin Hirose out connection to an ENG lens. When used with cine lenses with LDS or Cooke/i-Data, the adapter transmits metadata such as iris setting, focus distance and zoom focal length, which are then displayed in the viewfinder and on the monitor and recorded in the video file for post-processing purposes.
The Burano Two-Unit Top Plate integrates with various handles, including the Burano top handle, the Sony FX9 top handle and the Chrosziel universal handle. The Lightweight Shoulder Support features an integrated shoulder pad, two rosettes and a Tripod Adapter Plate. (Rear rods are optional.)
The Burano Bridge Plate for heavy-weight zooms features 19mm and 15mm rods designed specifically for bridge plates. The Side Brackets can be mounted at either the front or rear of the camera; they feature a range of universal 1/4" and 1/8" threadings.
Chrosziel's Zoom Control for the Burano Hand Grip is available in a universal model and in lens-specific models for Angenieux, Fujinon and Zeiss glass.
Vocas has announced a Top Cheese Plate and a Side Plate for the Burano. The Top Cheese Plate features an integrated dovetail for handle attachment and threads for mounting accessories. The Side Plate incorporates 3/8" and ¼" threads with pin lock for secure accessory attachment.
Wooden Camera has announced it will release a Burano Elite Accessory System later this year.

Follow Chrosziel on Facebook, Twitter and Instagram.
Follow Vocas on Facebook and Instagram.
Follow Wooden Camera on Facebook, Twitter and Instagram.
Keep up with American Cinematographer on Facebook, Twitter and Instagram.