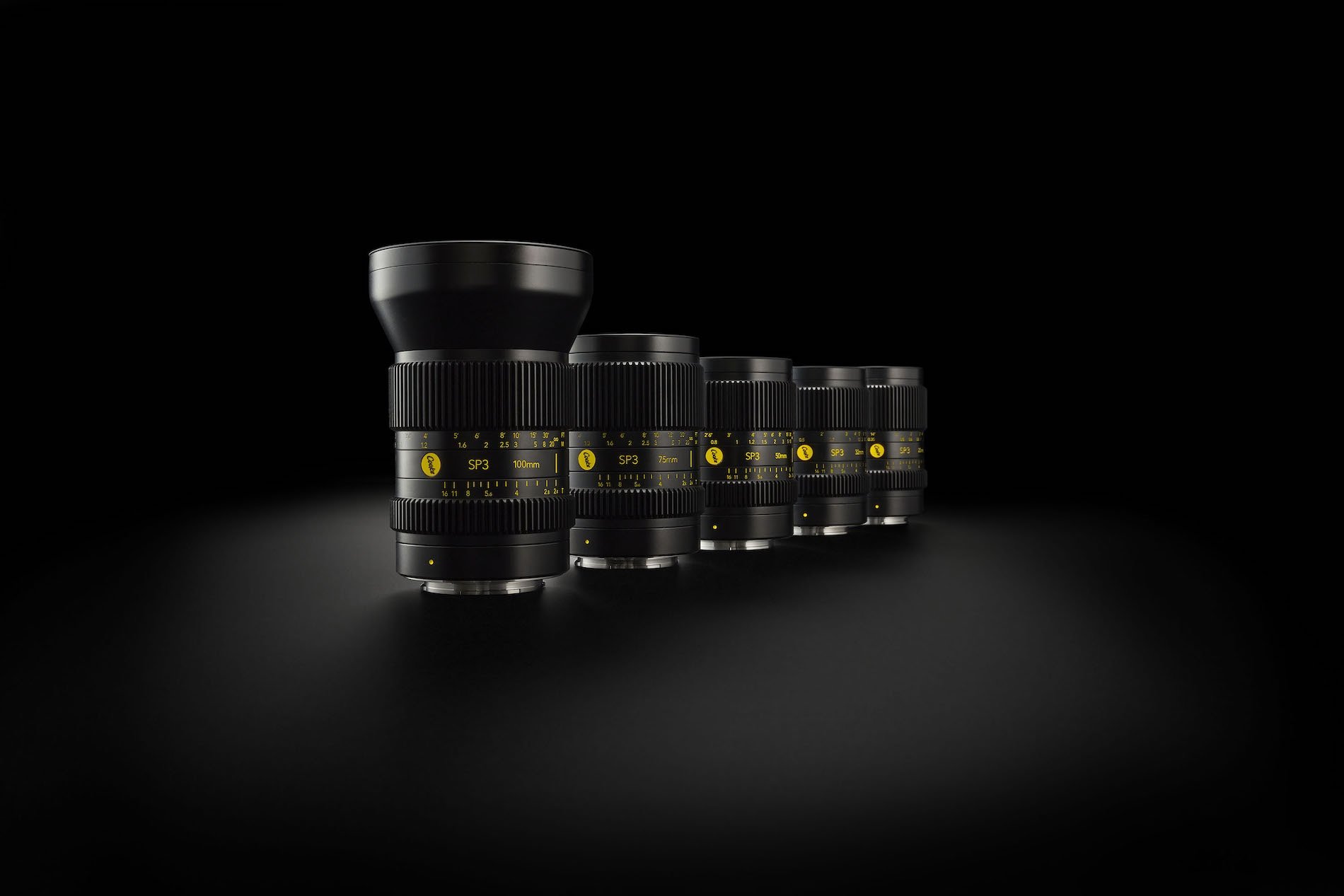 Cooke Announces SP3 Series
The full-frame prime lenses for mirrorless cameras are based on the Cooke Speed Panchros and feature user-changeable mounts.
ASC Staff
Cooke Optics has announced the SP3 series of full-frame prime lenses for mirrorless cameras. Available in 25mm, 32mm, 50mm, 75mm and 100mm, the lenses feature a choice of user-changeable mounts.
The Cooke SP3 series is based on the Cooke Speed Panchro, with a new design optimized optically and mechanically for mirrorless cameras. The lenses also feature coatings that ensure control of excessive flare.
The SP3s come with E-Mount installed, and RF-Mounts will be available soon. Early purchasers can get a set of RF mounts at no cost by following the process noted in the packaging. L-Mount is available now as an accessory part, and M-Mount will be introduced in early 2024.
The SP3s are Cooke's lightest lenses, weighing between 1.10 and 1.52 pounds including lens mount, making them suitable for use on lighter-weight gimbals and drones. They feature a dual focus scale, and the focus and iris mechanics are aligned across the set to allow for fast lens changes while maintaining focus and iris motor positions.
"The imaging market has long been viewed as 'videography' and 'cinematography,' with their associated differences particularly evident in budgets and hardware," says Cooke Optics CEO Tim Pugh. "However, these boundaries are now blurring with vast improvements in the quality of 'mid-market' camera performance, and consequently, the creative optical possibilities and ambitions in this area are widening. We can now offer truly cinematic glass to the traditional pro-video market at an accessible price point and with flexibility of camera mounts."
The SP3 range will begin shipping this month. Individual lenses list for $4,500; the complete set lists for $21,375.
Follow Cooke Optics on Facebook, Twitter and Instagram.
Follow American Cinematographer on Facebook, Twitter and Instagram.