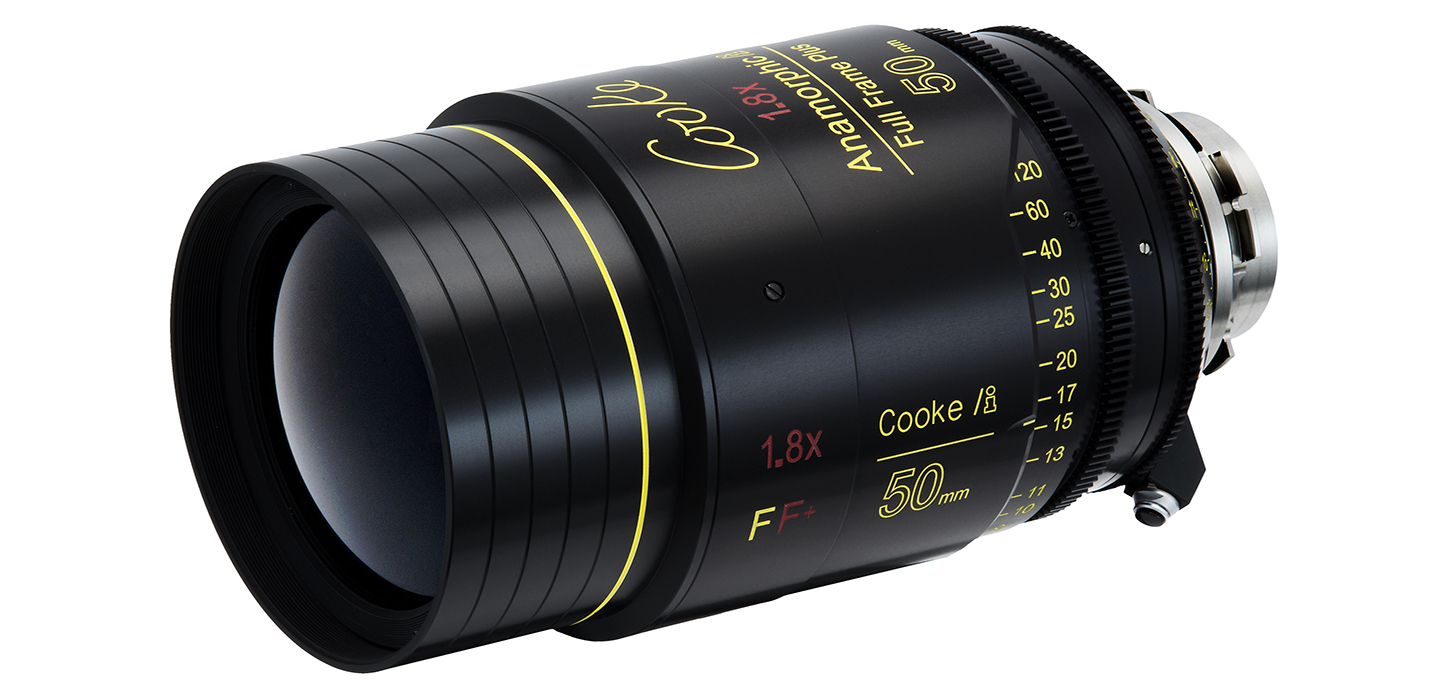 Cooke Optics Anamorphic "i" Full Frame Plus
IBC 2018: A new range of large format anamorphics for 35mm sensors plus new Super 35 Panchro/i Classic lenses.
David Alexander Willis
IBC 2018: A new range of large format anamorphics for 35mm sensors plus new Super 35 Panchro/i Classic lenses.
Starting off with the first entry in the series — a 50mm (T2.3) — during the IBC show in Amsterdam, Cooke Optics' latest line is the Anamorphic/i Full Frame Plus range. Six other entries have been slated for delivery over the next 12 months: 32mm, 40mm, 75mm, 100mm, 135mm and 180mm.

Each will have matching (T2.3) iris. Offering 1.8x anamorphic squeeze, the image circle will cover 36x24mm illumination circles. Designed to accommodate the latest appetite for large-format sensor productions, the Anamorphic/i Full Frame Plus lenses will maintain the famous "Cooke look" while adding anamorphic characteristics like flare and oval bokeh.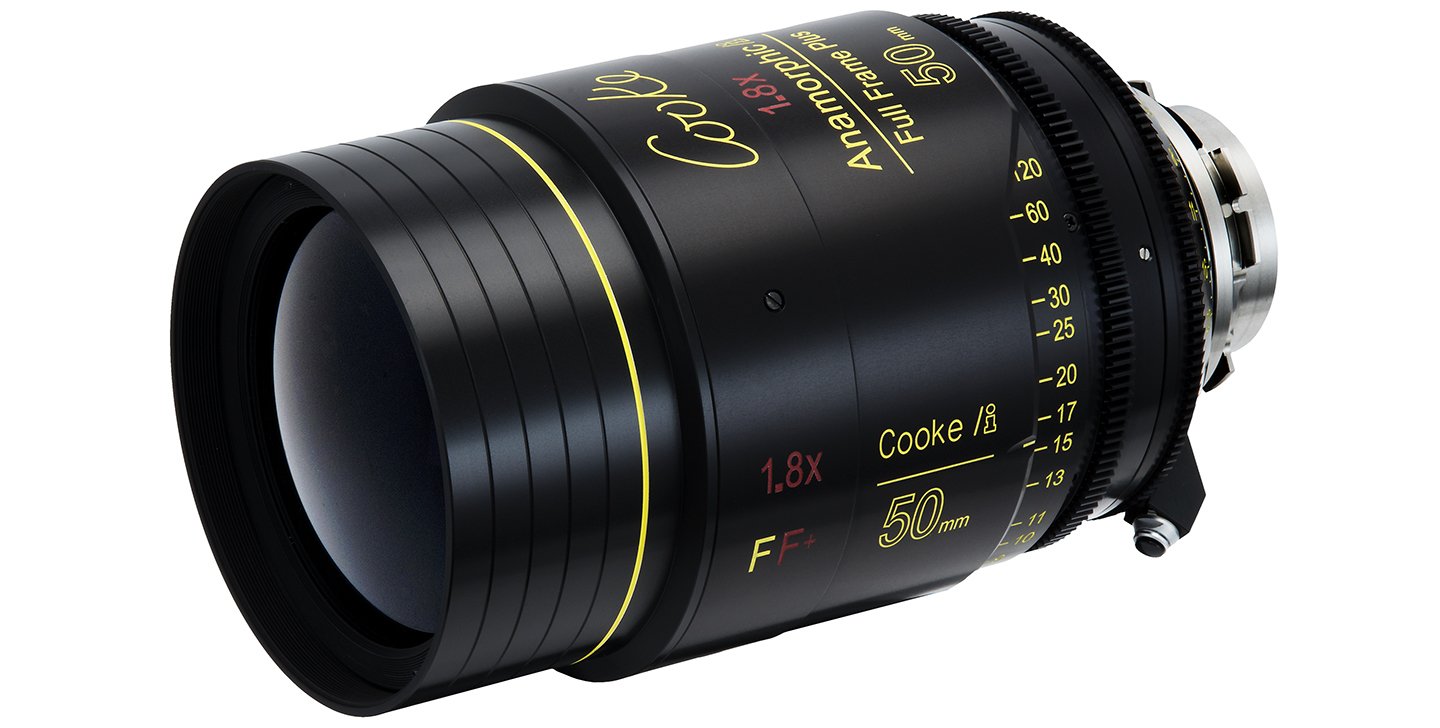 "As soon as we saw the enthusiastic reception for the S7/i Full Frame Plus lenses, we knew the next logical step was to give full-frame an anamorphic option," says Les Zellan, Chairman, Cooke Optics, in the press release. With cam-type focus mechanism to smooth focus adjustments, the Cooke Anamorphic /i lenses also have precise aberration correction over the entire image area for astigmatism, lateral and longitudinal color.
"We believe the 1.8 squeeze of the Anamorphic/i Full Frame Plus range gives the best results for full-frame anamorphic. At 2x you would lose too many pixels, and at 1.6x (the correct ratio to use every pixel) you will not get enough of the anamorphic character. Our solution at 1.8x gives the image a greater anamorphic feel at the aspect ratio of 2.40:1 while capturing 90% of the pixels, therefore keeping this format well within industry resolution standards. However, because these are Full Frame Plus lenses designed to cover the full still frame of 24x36, you can elect to use 100% of the pixels which will result in an aspect ratio of 2.70:1."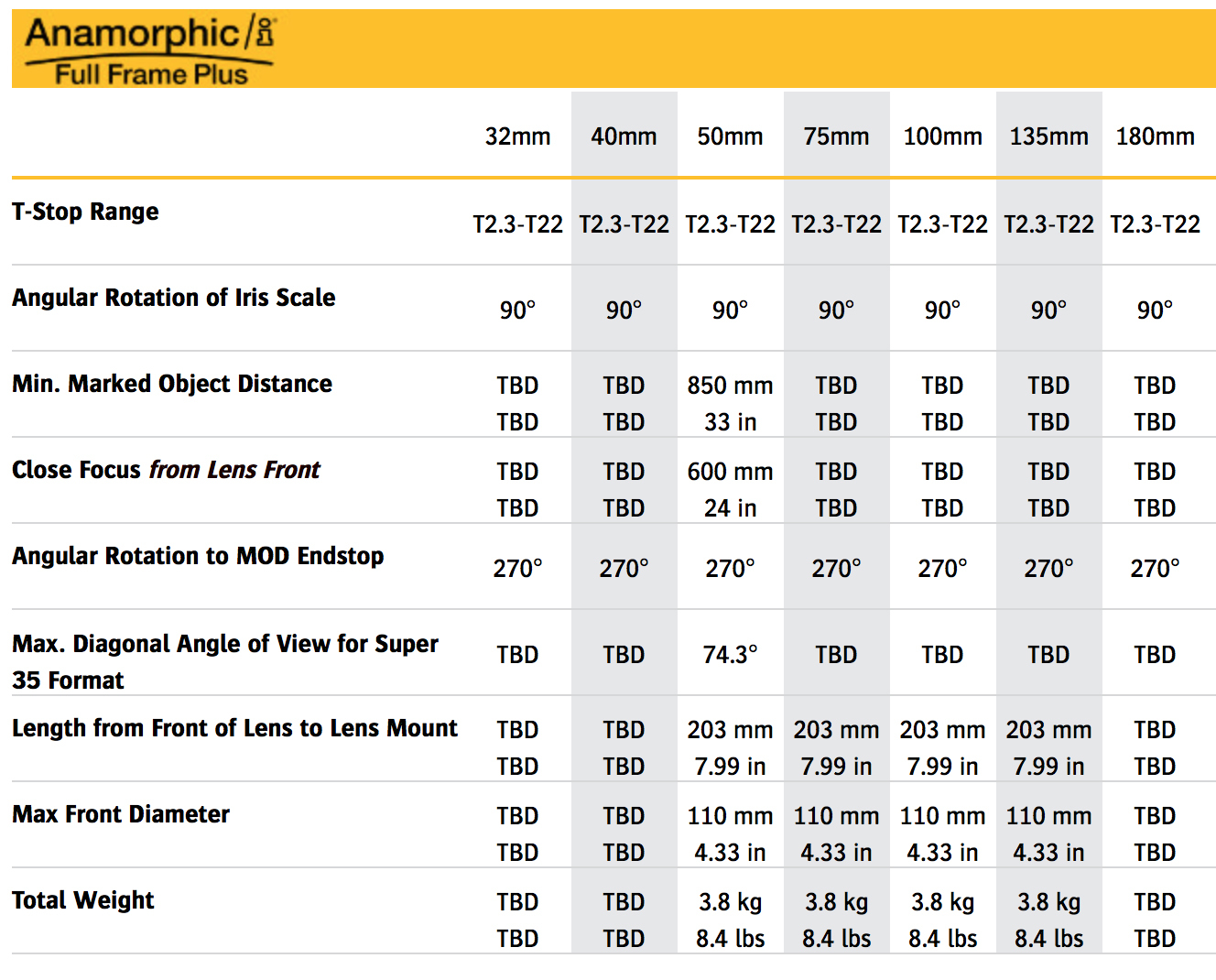 First announced for development at NAB 2018 last April, Cooke also presented their latest production models with the new 65mm Macro and 21mm Panchro/i Classic lenses. The Panchro/i Classic range for Super 35 sensors will also see a 27mm and 135mm released, which has been promised by end of year.
For full-frame coverage, Cooke Optics also manufactures 12 focal lengths in the S7/i Full Frame Plus line: 16mm, 18mm, 21mm, 25mm, 27mm 32mm,40mm, 50mm, 65mm, 75mm, 100mm, and 135mm, each with matching T2.0 – T22 aperture. Their 5/i (T1.4) for lowlight optics with (T1.4), economical miniS4/i range, and flagship S4/i primes, Anamorphic/i primes and zooms, and Anamorphic/i SF with "Special Flair" for pseudo anamorphic effects will cover Super 35.

Providing detailed lens metadata on T stop, focus, and depth of field, Cooke's /i Technology is a widely used format used by VFX and postproduction. The newest version, /i3, as in "cubed," expands on their /i2 series, as in "squared," with distortion mapping by lens model. Deliveries for S4/i, 5/i, and S7/i lenses from October on will include /i3 functions.
"It is 20 years since we built our flagship S4/i prime lenses, which are still in demand and back-ordered to this day," continues Zellan. "I'm very proud of what we have achieved since then, launching a further seven lens sets — all designed and built from the ground up for industry use — that give cinematographers incredible choice while retaining our famed 'Cooke Look' across the range. While it's nice to look back for a minute, the Cooke team and I are fully focused on the future, with a new range to launch at IBC and more innovations to come."
Follow Cooke on Instagram, Twitter and Facebook.

Stay up to date with American Cinematographer on Facebook, Instagram and Twitter.