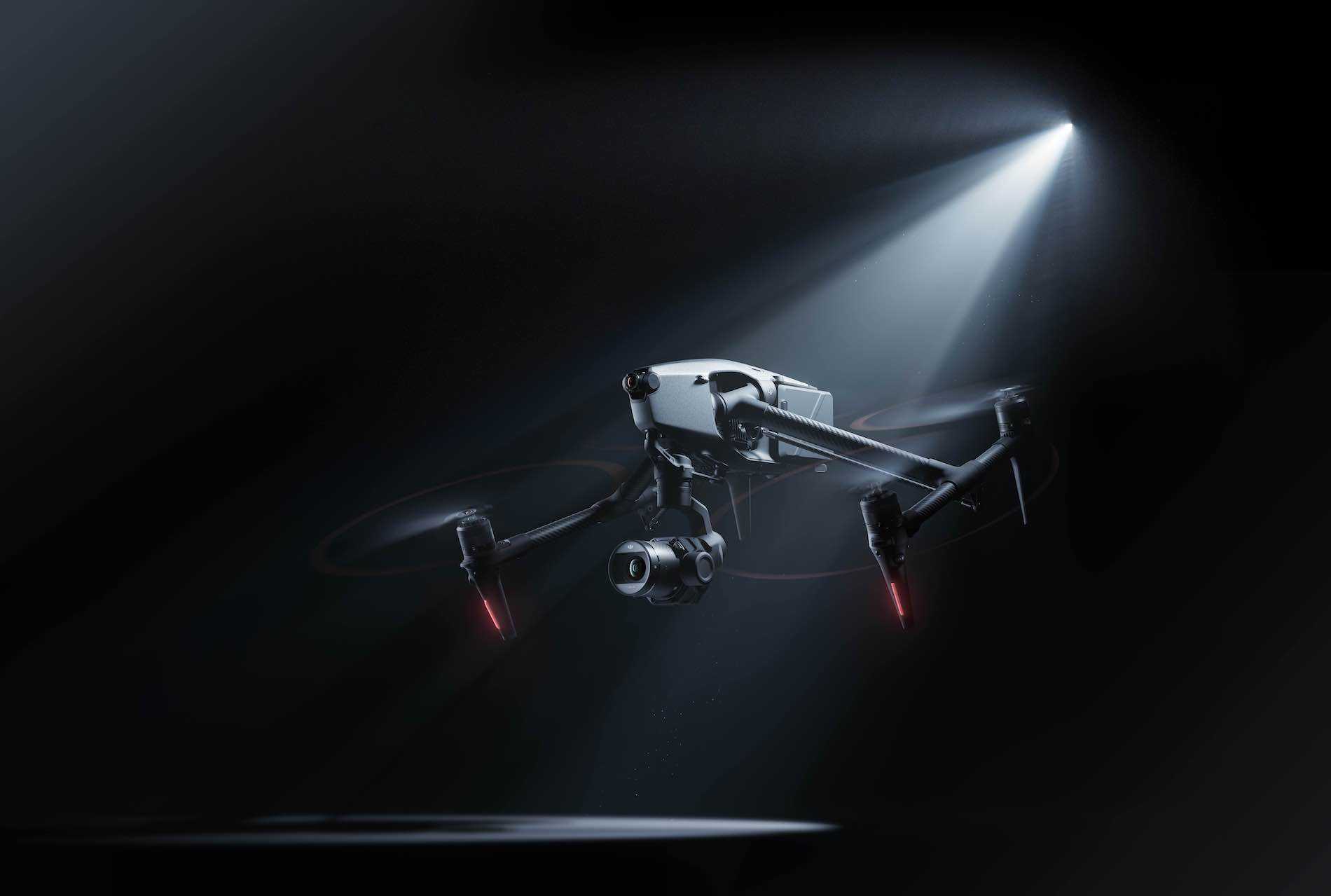 DJI Launches Inspire 3
The full-frame 8K cinema drone features a Zenmuse X9-8K Air Gimbal Camera and offers a flight time of up to 28 minutes.
ASC Staff
DJI has unveiled the Inspire 3 full-frame 8K cinema drone.
Featuring a portable form factor, a 161-degree FOV night-vision FPV, and an O3 Pro transmission and control system, the DJI Inspire 3 supports both RTK-powered Waypoint Pro and omnidirectional sensing to perform flight missions more safelyand with higher precision.
The Inspire 3 offers a lightweight body and a robust, transformable frame that supports the new feature Tilt Boost as well as 360-degree pan structures. When the landing gear is lowered, the gimbal supports obstruction-free, 80-degree, upward-angle shooting.
New, hot-swappable, TB51 intelligent dual batteries provide flight time of up to 28 minutes. The Inspire 3 is equipped with a full-frame Zenmuse X9-8K Air Gimbal Camera, which features DJI's latest image-processing system, CineCore 3.0, supporting internal recording of up to 8K/25-fps CinemaDNG video as well as 8K/75-fps Apple ProRes Raw video. The camera supports dual-native ISO and covers 14+ stops of dynamic range.
Inheriting DJI's proprietary DL mount, the X9-8K Air is compatible with an additional 18 mm F2.8 full-frame ultra-wide lens and a new telephoto lens specially made for 8K aerial cinematography, as well as full-frame 24mm, 35mm and 50mm lenses.

The DJI Cinema Color System ensures color matching between X9-8K Air and ground-based cinema cameras such as DJI Ronin 4D. The included DJI PROSSD 1TB offers up to 1100MBps write speed and up to 900MBps read speed and can be connected directly to a computer via USB-C cable for easy file sharing and seamless workflows.
The DJI Inspire 3 lists for $16,499 and will begin shipping in June.
Follow DJI on Facebook, Twitter and Instagram.
Keep up with American Cinematographer on Facebook, Twitter and Instagram.