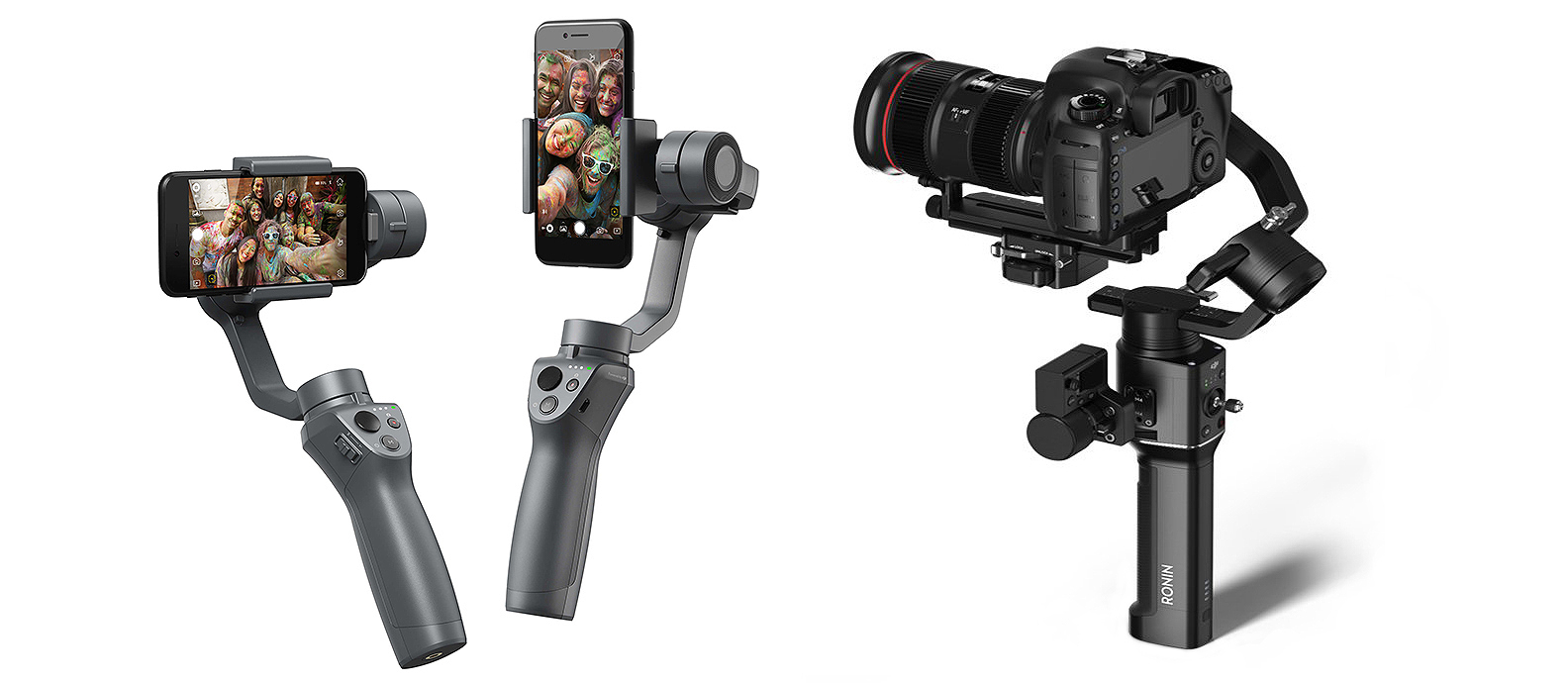 DJI Ronin-S and Osmo Mobile 2
At CES 2018, the Ronin-S for DSLRs and mirrorless cams, plus the redesigned Osmo Mobile 2 for smartphones.
David Alexander Willis
Stabilization: The new Ronin-S for DSLRs and mirrorless cams, plus the redesigned Osmo Mobile 2 for smartphones.
Unveiling two stabilization systems at CES 2018, DJI's Osmo Mobile 2 and Ronin-S are built to bring smooth and steady panning and tracking to handheld video capture. "With the introduction of these two stabilizers, DJI now offers gimbal technology to help unlock the creative storyteller in everyone no matter what camera they're using," said Paul Pan, senior product manager at DJI, in the press release. "Osmo Mobile 2 offers the best in smartphone stabilization at an affordable price, and Ronin-S brings the quality of DJI's professional gimbal technology to a new form factor that is perfect for run-and-gun filming using your favorite DSLR or mirrorless camera system."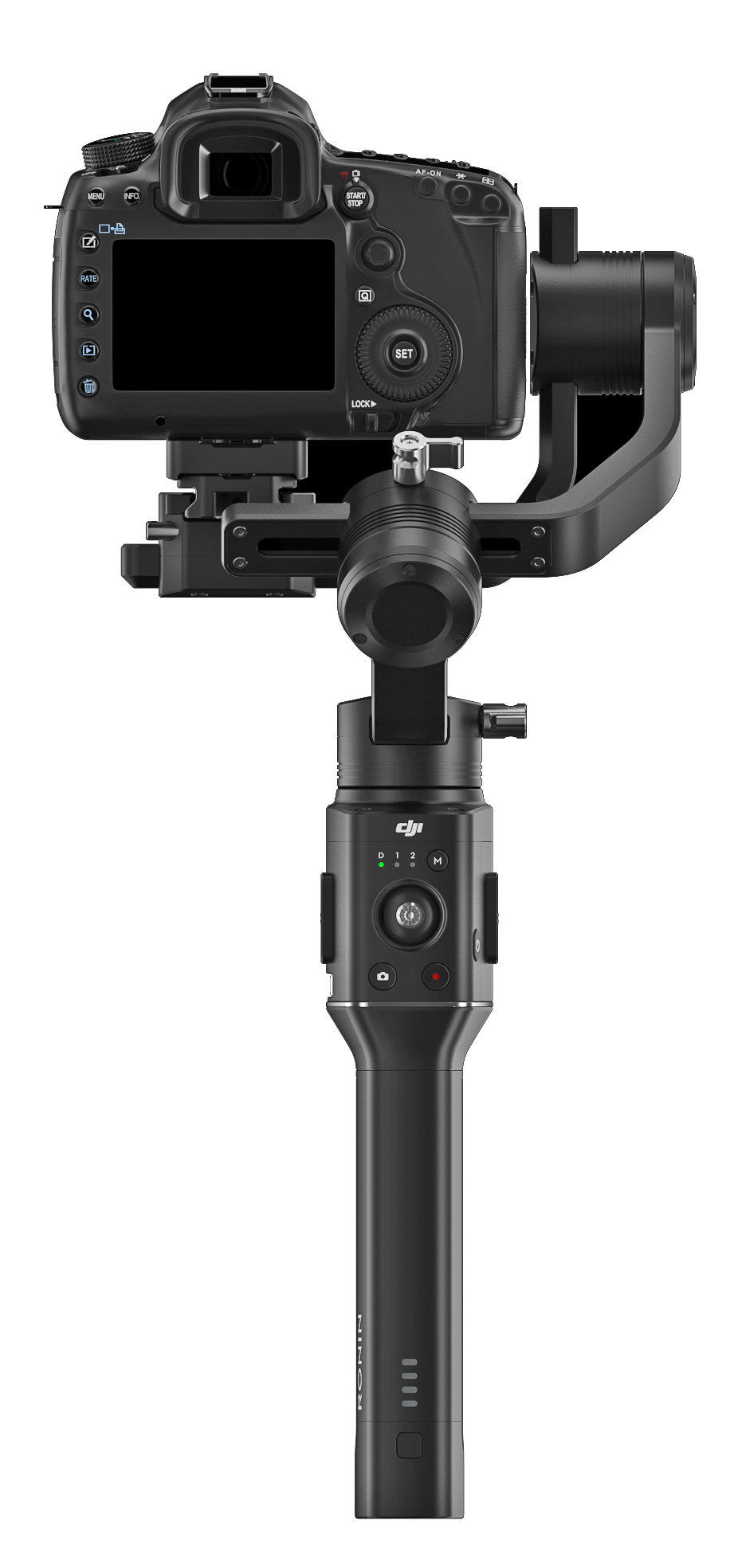 With manual focusing options, the unpriced-as-of-yet DJI Ronin-S is the company's first single-handed stabilizer for the DSLR and mirrorless markets. (There are two separate frame sizes planned.) The SmoothTrack handle interface technology offers simplified button interface and joystick to control the camera and gimbal as well as operations. With three-axis gimbaling, there are high-torque motors that support both in-camera and in-lens optical stabilization from systems like Canon 5D, Panasonic GH and Sony Alpha.

Axis locks and an ergonomic, curved design reduce shake during more complex movements, like underslung to upright positioning, while elevating the camera payload above the roll axis to keep the display continuously in line of sight. The stabilization system will also compensate for zoom lenses, even those with higher magnification ratios and external zooming barrels. In addition to Sport mode for tight tracking of quickly moving subjects, a Push mode lets you manipulate pan-and-tilt axis by hand. DJI's intelligent batteries can be hot-swapped in the Ronin-S during operation.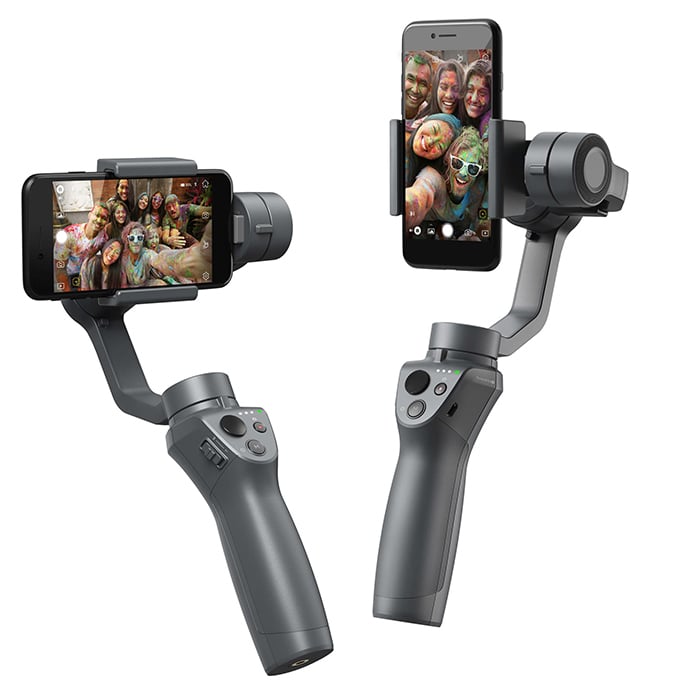 Through the compatible DJI Ronin app, Panorama, Hyperlapse, Track, and CamAnchor let you designate camera positions in a scene and rotate between them. Directly customize camera and DJI's SmoothTrack settings with dedicated responsiveness on each axis. The Ronin-S is also compatible with a variety of accessories already available for professional DJI products, including a Focus Control Center with focusing dial and screen, allowing advanced gimbal and focus without a mobile device. It also comes with a vehicle mount solution, DJI Master Force, DJI Master Wheels, an external focus motor, and a cheese plate adapter for third-party accessories. A dual-handle support will be produced for the Ronin-S, too.

Also on display, the $129 Osmo Mobile 2 is a handheld stabilizer for smartphones with an adjustable two-way mobile clamp that can pivot between landscape and portrait orientation. The three-axis gimbal works in concert with the same SmoothTrack technology to detect and compensate for camera movements. The 1/4" screw will secure accessories like lights or microphones, and an USB port has been incorporated into the updated model, enabling charge during capture as well as a power bank for smaller electronics like smartphones. A zoom slider has been added that can simulate a dolly effect, and the battery is more powerful for up to 15 hours of runtime.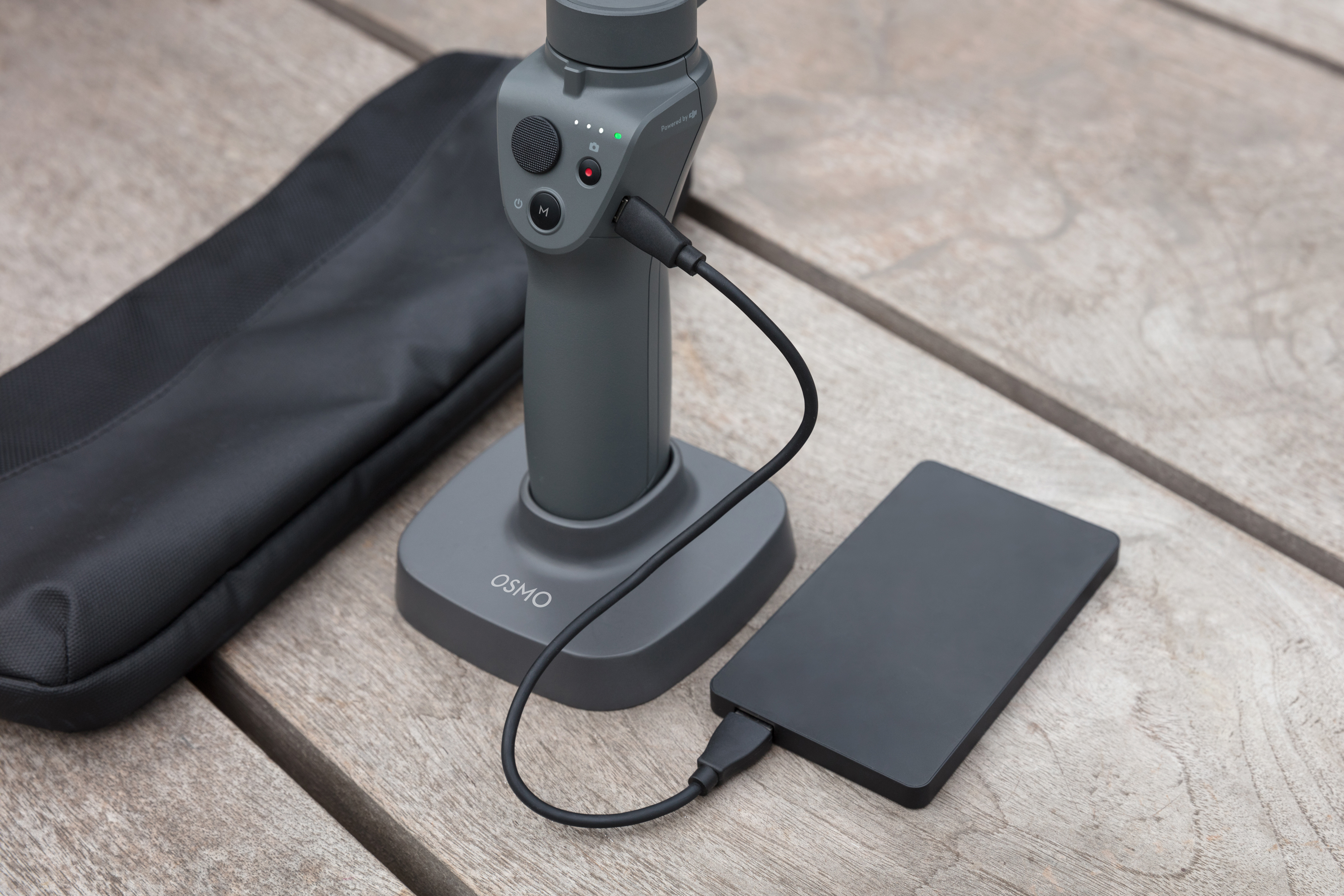 The free DJI Go application has modes like ActiveTrack, which automatically follows moving subjects, Motion Timelapse, for up to five different camera positions, and Hyperlapse, to create time-lapse videos while the camera is in motion. The app can also livestream to popular social platforms like Facebook and YouTube. Constructed of high-strength modified nylon, the Osmo Mobile 2 is compact and foldable.

In July of 2017, DJI held an exclusive event at the ASC Clubhouse to showcase their systems of drones and stabilization systems, including the Ronin 2. Paul Pan spoke while there on the new features and enhancements to the DJI Ronin 2, which offers professional stabilization and a payload support of up to 30 lbs.