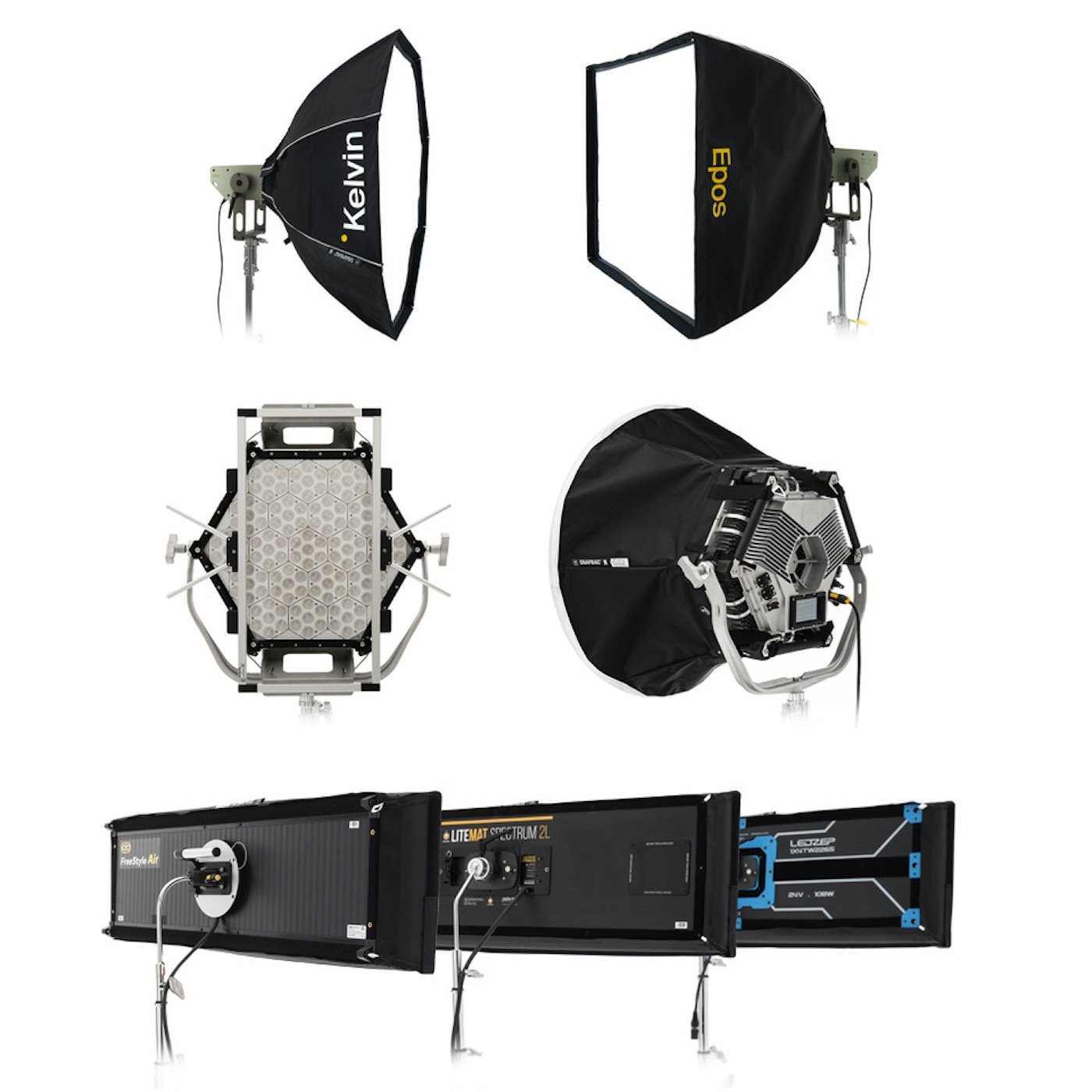 DoPChoice Announces Solutions for Panel Lights, Sumomax, Kelvin Epos
A universal Snapbox for flat-panel lights and tools for Sumomax and Kelvin Epos are now available.
ASC Staff
DoPChoice has announced a universal Snapbox designed to fit a variety of flat-panel lights, as well as tools for Sumomax and Kelvin Epos.
The universal Snapbox fits Kino Flo Freestyle Air, Air Mini and Air Maxi; Litegear LiteMat 1, 2L and 4, and Exalux Ledzep 1x4 and 2x4 panels. DoPChoice's self-tightening Snap Technology allows for quick deployment into the Snapbox's rectangular shape. The diffusion box mounts over the panel-light frame and attaches to the fixture's hook-and-loop fastening. An included Half Grid and Magic Cloth diffusion stretches across the face. For added directional control, DoPChoice offers the Snapgrid, which attaches via hook-and-loop to the front of the Snapbox. The Snapbox weighs 2.2 pounds and measures 42.9"x24.2"x4.5" installed. A compact carry bag is included.
The Sumomax Kit includes a Snapbag that straps directly onto the light's hexagonal housing, creating a circular 35.4" diagonal front. The kit includes a reflector, target and skirt to modify spread and diffusion. Also available is a dome or "pancake lantern" featuring Magic Cloth, and an adapter for the Rabbit Ears mount will be released soon.

To accessorize the Kelvin Epos with its Bowens mount, DoPChoice's Rabbit-Rounder adapter quickly mounts an assortment of Snapbags, including rectangular Snapbags in medium and small sizes, 3' and 5' Octas, and Medium and Large Domes (Lanterns). For more directional light, Snapgrids can be affixed to the front of round and rectangular Snapbags.
Follow DoPChoice on Facebook, Twitter and Instagram.
Keep up with American Cinematographer on Facebook, Twitter and Instagram.