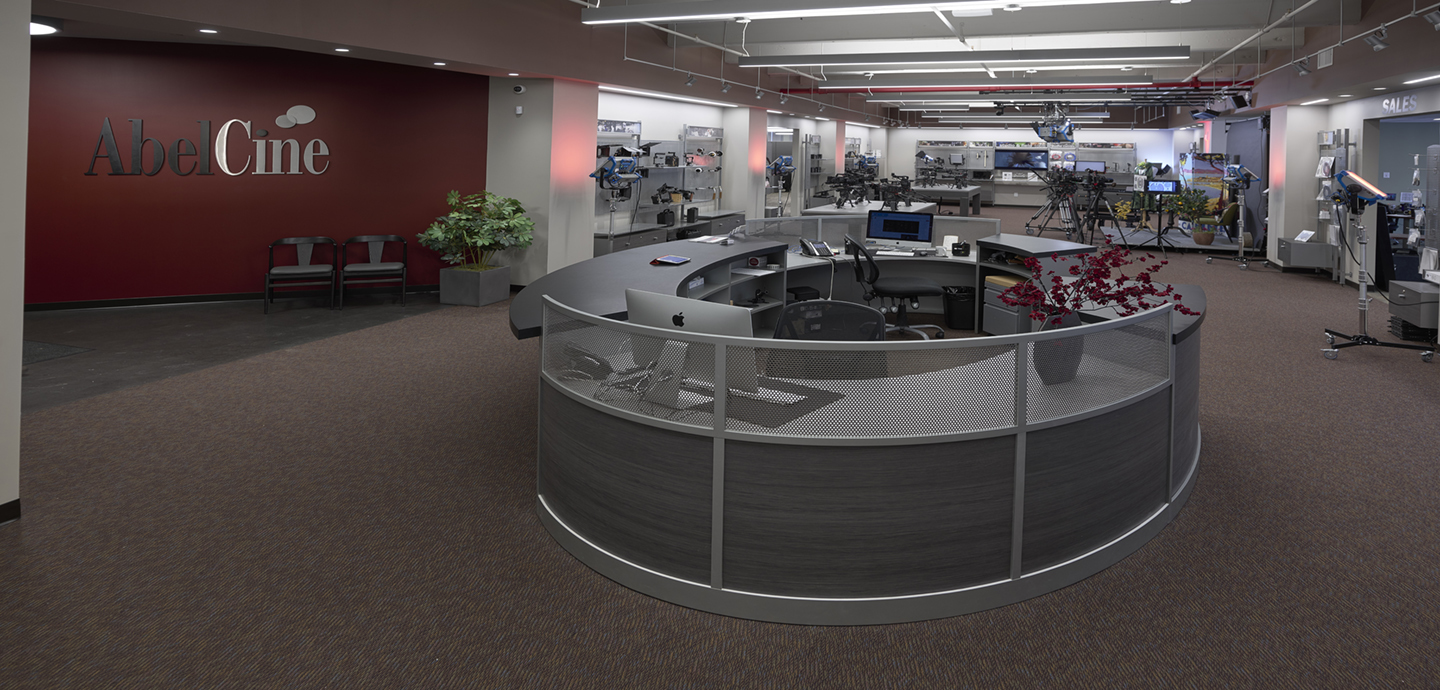 Industry City Welcomes AbelCine HQ
Industry City Welcomes AbelCine as the company relocates and rethinks for brand-new Brooklyn headquarters.
David Alexander Willis
AbelCine relocates and rethinks for Brooklyn headquarters.
Establishing brand new headquarters and transferring more than 85 employees from the previous facilities in Manhattan, AbelCine, supplier of products and services to the broadcast and media industries, has installed a 44,000-square-foot facility at 88 35th Street, Industry City, Brooklyn. Planned and overseen by Rich Abel, AbelCine's co-founder and COO, with Liz McGill, AbelCine's creative director, great attention to detail was paid in reimagining and creating a physical location where creatives can work and interact while gaining seamless access to gear, support, and education. The move to Industry City provides productions with a 107-seat training theater that has been equipped with 4K projection, 15' screen, 7.1 surround sound, and multi-camera live switch/livestream capabilities. The large, open space, interactive showroom incorporates sales, rentals, tech services, and training, each easily accessible from a central floor. There are also spacious rental checkout bays with amenities for small to large productions alongside state-of-the-art maintenance and service centers for cameras, lenses, and ancillaries. "At AbelCine, we support filmmakers and content producers in all their creative and business endeavors," says Abel in the press release. "We do this by offering a range of services focused on gear, support and learning. This combination of technology, innovation, and creativity is also central to Industry City. With a healthy mix of artists, designers, media producers, and makers, we immediately recognized that IC was our natural home." "AbelCine is a key component to the film and media ecosystem that continues to grow at Industry City," continues Industry City CEO Andrew Kimball. "The company's commitment to the industry through innovation and ongoing education fit well with the ethos of the vibrant Industry City campus."
Constructed on the waterfront in Sunset Park, Brooklyn, Industry City houses 6-million-square-feet, home to 16 separate but interconnected buildings for creative, commercial, and industrial businesses.

The interior and exterior of the AbelCine HQ features several collaborations with local artisans that have repurposed materials from past Industry City warehouses to accommodate the new AbelCine design. In addition to lounge and community area, the new AbelCine site has engineering lab with machine room for product development, prototypes, and manufacturing needs. An integration area is also provided for building and staging of broadcast, live stream and studio solutions. Finally, multi-purpose rooms are available for custom training or technical consultations. AbelCine is planning "The First CineMakers" for 2018, an exhibit of some of the earliest motion picture cameras. To rent for private events, screenings, training, or events, visit abelcine.com.