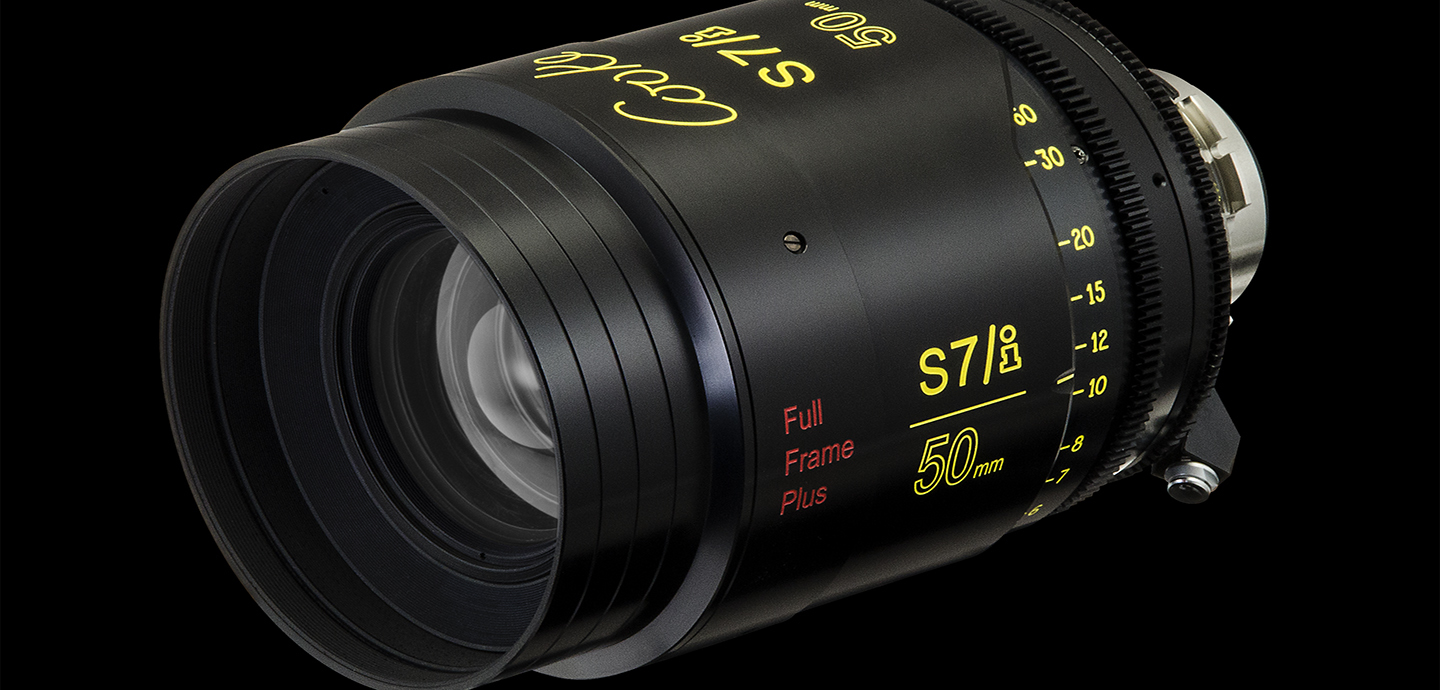 New Cooke S7/i and Panchro/i Classic Lenses
NAB 2018: Four focal lengths for large-sensor coverage, plus three more and a macro for Super 35
David Alexander Willis
NAB 2018: Four focal lengths for large-sensor coverage, plus three more and a macro for Super 35.
Exhibiting at the NAB Show (April 7-12) in booth C8635, Cooke Optics will debut plenty of new glass this year, with promised models including 16mm, 21mm, 27mm and 65mm lenses. Cooke says that each lens in the S7/i Full Frame Plus line of primes has been designed from the "ground up" to cover the latest class of large sensors.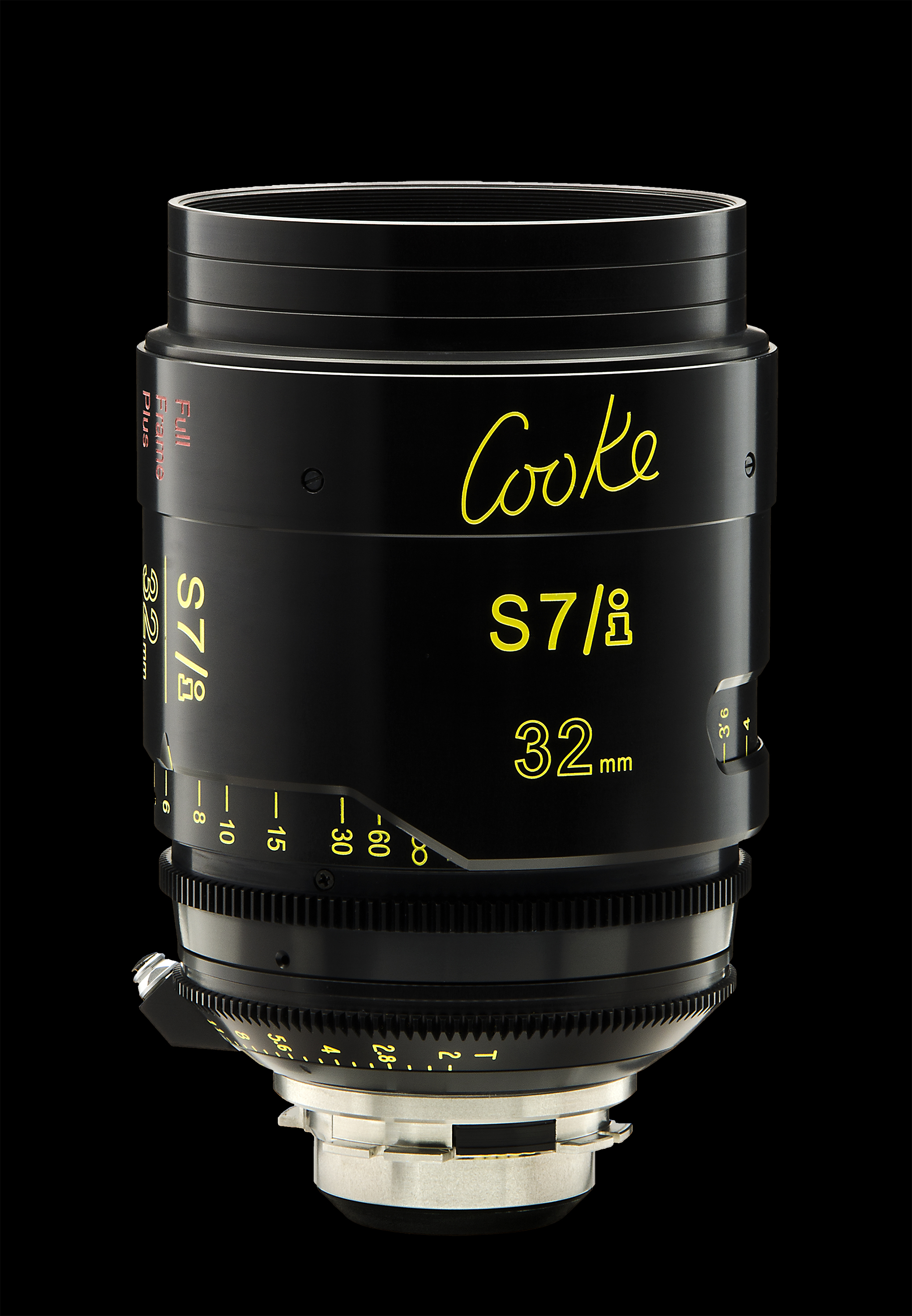 Introduced in June of 2017, there were eight previous Cooke S7/i Full Frame Plus focal lengths: 18mm, 25mm, 32mm, 40mm, 50mm, 75mm, 100mm and 135mm. Each has matching T2.0 – T22 aperture. Offering specialized corrections for astigmatism and lateral and longitudinal aberrations over the entire image area, the S7/i line has also been color matched with the Cooke Anamorphic/i, S4/i, miniS4/i, 5/i and Pancro/i Classic lenses.

Housing cam-type focus mechanism for smooth focal adjustments, the construction of the S7/i family is modular for ease of maintenance and future service. Covering up to 46.31mm diameter, the image circle gives edge-to-edge projection for recently introduced large-sensor cameras including the Arri Alexa LF, Red Weapon 8K and Sony Venice. Cooke is also positioning it as a solution for formats such as Super 35 and VistaVision.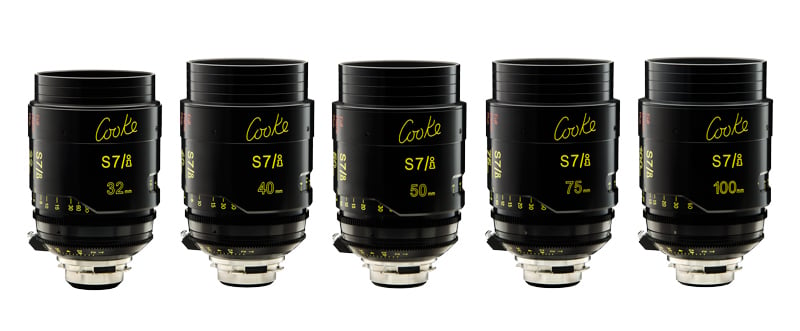 Cooke promises to have all three of the above cameras on hand with mounted S7/i lenses for testing during NAB, where they will also have new models in the Panchro/i Classic range for Super 35. Adding 21mm, 27mm, 65mm Macro and 135mm, the Panchro/i Classic 135mm, the first lens to be available, will be demonstrated at the show.


Promising delivery of the other focal lengths by the end of the year, the Panchro/i Classic prime lenses have a vintage look but a modern housing. With digital readout of lens information like T stop, focus, distortion mapping, and depth of field, Cooke's "/i" technology is a metadata protocol that provides digital information about the specific lens used during capture.

In the spring of 2017, Cooke opened a second factory in Leicester that would focus on Cooke Panchro/i Classic production. Adding "/i" digital technology to vintage Cooke Speed Panchro lenses, the Cooke Panchro/i Classic line was introduced.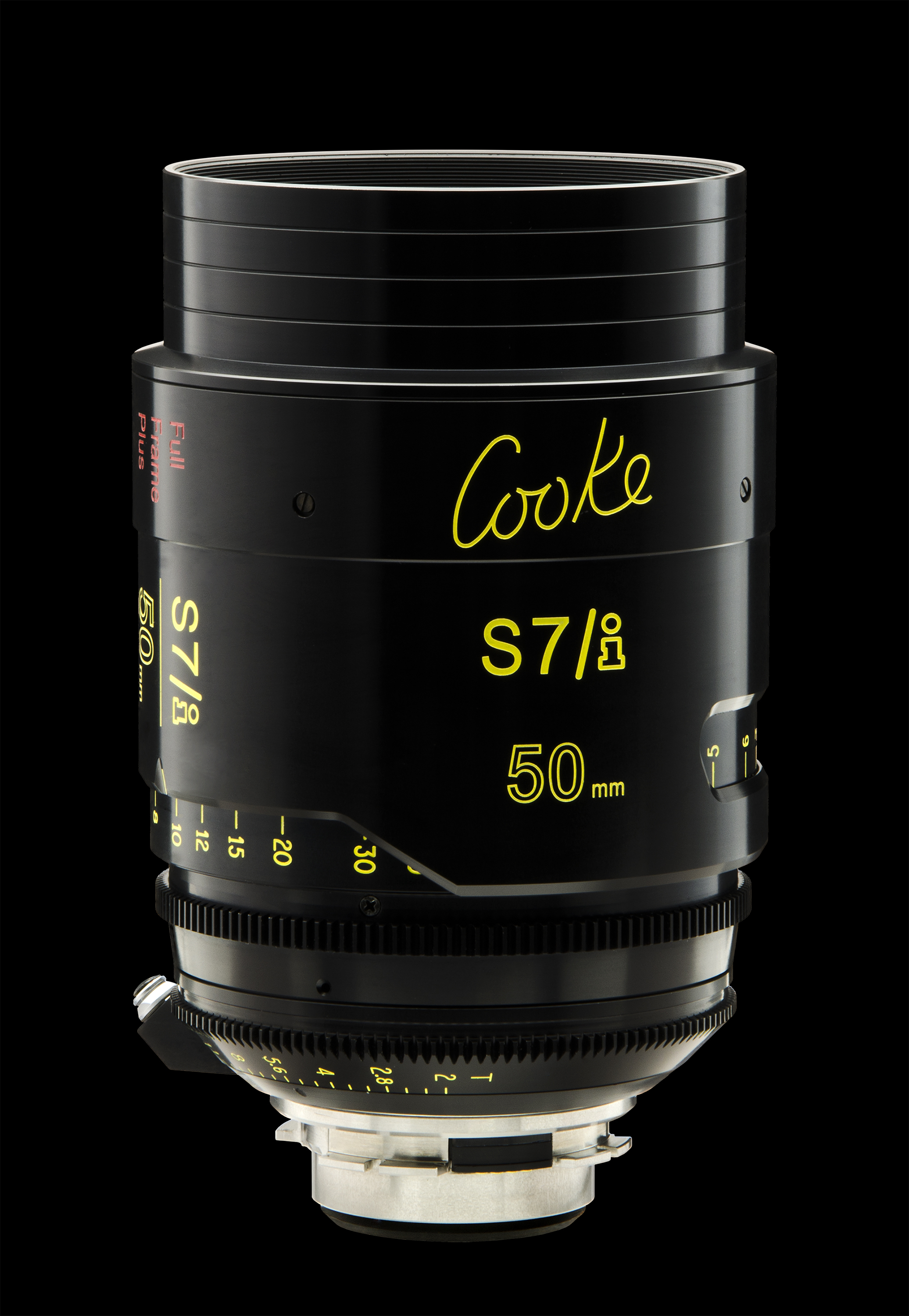 The flagship S4/i prime lens range, in both Anamorphic/i and Anamorphic/i SF ("Special Flair"), as well as the miniS4/i range, will also be available to view at NAB.
Several recent projects employing Cooke Optics' solutions include Westworld, Game of Thrones, Venom and Call Me By Your Name.

Follow Cooke on Instagram, Twitter and Facebook.
American Cinematographer will be in Las Vegas on April 8-11 at the NAB Show in Booth C11530. Follow us on Facebook, Twitter and Instagram for live updates.