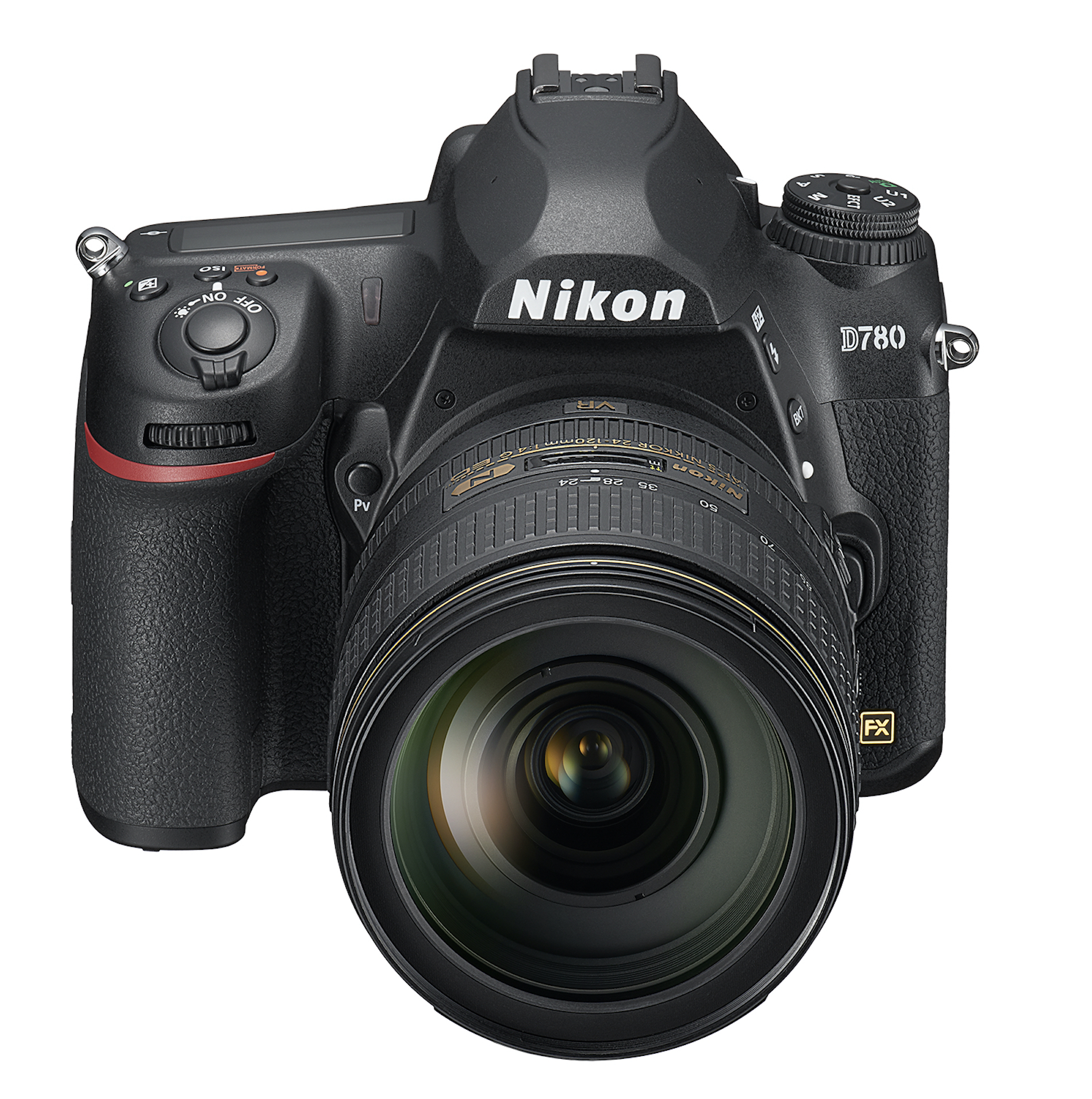 Nikon Unveils D780 DSLR
The successor to the popular D750, the D780 offers shooting speeds of up to 7 fps at full resolution and shutter speeds as fast as 1/8000 or as long as 900 seconds. 
ASC Staff
The successor to the popular D750, the D780 offers shooting speeds of up to 7 fps at full resolution and shutter speeds as fast as 1/8000 or as long as 900 seconds.
Nikon has unveiled the D780, an FX-format DSLR that combines the reliability of the D750 with pro-level features from the D850 and D5. Able to capture high-resolution photos and 4K UHD video with the added benefit of fast, accurate, phase-detect autofocusing, the D780 features Nikon's Expeed 6 processor, touch operability, advanced autofocus capabilities, extensive video features, an assortment of in-camera creative options and more.

"The Nikon D780 is not only a huge leap in technology over the D750, but it also integrates Nikon's latest cutting-edge technologies to offer the best video feature-set and imaging capabilities in a full-frame DSLR," says Jay Vannatter, executive vice president of Nikon Inc. "A demand exists for a successor to the D750, which offers the unbeatable combination of versatility, image quality and value."

The Nikon D780 improves upon the capabilities of the D750 by incorporating newer technology and some of the popular features of the Z series, giving it the versatility to capture fast-action sports as well as beautifully detailed night skies. The D780 offers shooting speeds of up to 7 fps at full resolution and shutter speeds as fast as 1/8000 or as long as 900 seconds.
The camera is equipped with a 24.5-megapixel, backside-illuminated, FX-Format, CMOS sensor and offers improved ISO performance across the entire range, which now goes up to 51,200 and is expandable to 204,800. The Expeed 6 image processor is the same processing engine built into the Nikon Z 6 and Z 7, allowing for noticeable increases in speed. In addition to greater energy efficiency, Expeed 6 delivers improved low-light performance, 4K UHD full-frame video with full-pixel readout and enhanced image clarity.

For the Optical Viewfinder, Nikon's proven 51-point AF system is paired with an enhanced AF algorithm inherited from the Nikon D5. Fifteen cross-type AF sensors maximize accuracy, and the camera uses an upgraded 180K-pixel Advanced Scene Recognition System, which analyzes the scene to ensure balanced exposures and accurate color reproduction.

The D780 is the first Nikon DSLR infused with mirrorless technology, featuring the same 273-point focal plane Hybrid AF system employed in the Nikon Z 6, enabling broad coverage of approximately 90 percent of the frame. The system offers fast, smooth and accurate AF in Live View and when recording video. This is also Nikon's first DSLR to feature Eye-Detection AF, enabling real-time tracking of multiple eyes in a scene to help ensure sharp focus for portraits and candid shots. When operating the electronic shutter in Live View, the D780 can shoot continuously without shutter noise at up to 12 fps.


Incorporating an FX-format BSI sensor and on-sensor phase-detect AF, the D780 is capable of video-capture functions similar to those of the Nikon Z 6, capturing full-frame 4K UHD video at 30 fps with full-pixel readout. A variety of other frame rates and resolutions is also selectable, including Full HD/120p.

The D780 offers 10-bit output with N-Log or HDR (Hybrid Log-Gamma) support, raising the bar for video functionality and flexibility in post. The camera features several advanced shooting modes, including focus peaking, highlight display (zebra stripes), interval timer and in-camera time-lapse movie file recording. It also offers an array of in-camera Creative Picture Controls and a Special Effects Mode, enabling users to add personal flair to photos and videos. Additionally, many of these popular special effects can be captured as a JPEG while simultaneously shooting an unaffected Raw image for more editing freedom.

The D780's Focus Shift feature will appeal to macro, product and landscape photographers seeking extreme depth of field by enabling the user to capture a series of shots at different focus distances and use third-party software to generate a highly defined image consisting of only the areas in focus. Users can also create a multiple exposure with non-consecutively shot images.

The D780 offers seamless image-sharing to a smartphone or tablet when connected to the Nikon SnapBridge app using the camera's built-in Wi-Fi and Bluetooth. With the latest SnapBridge app, it's easy to download videos, Raw files or remotely control a camera from a phone or tablet.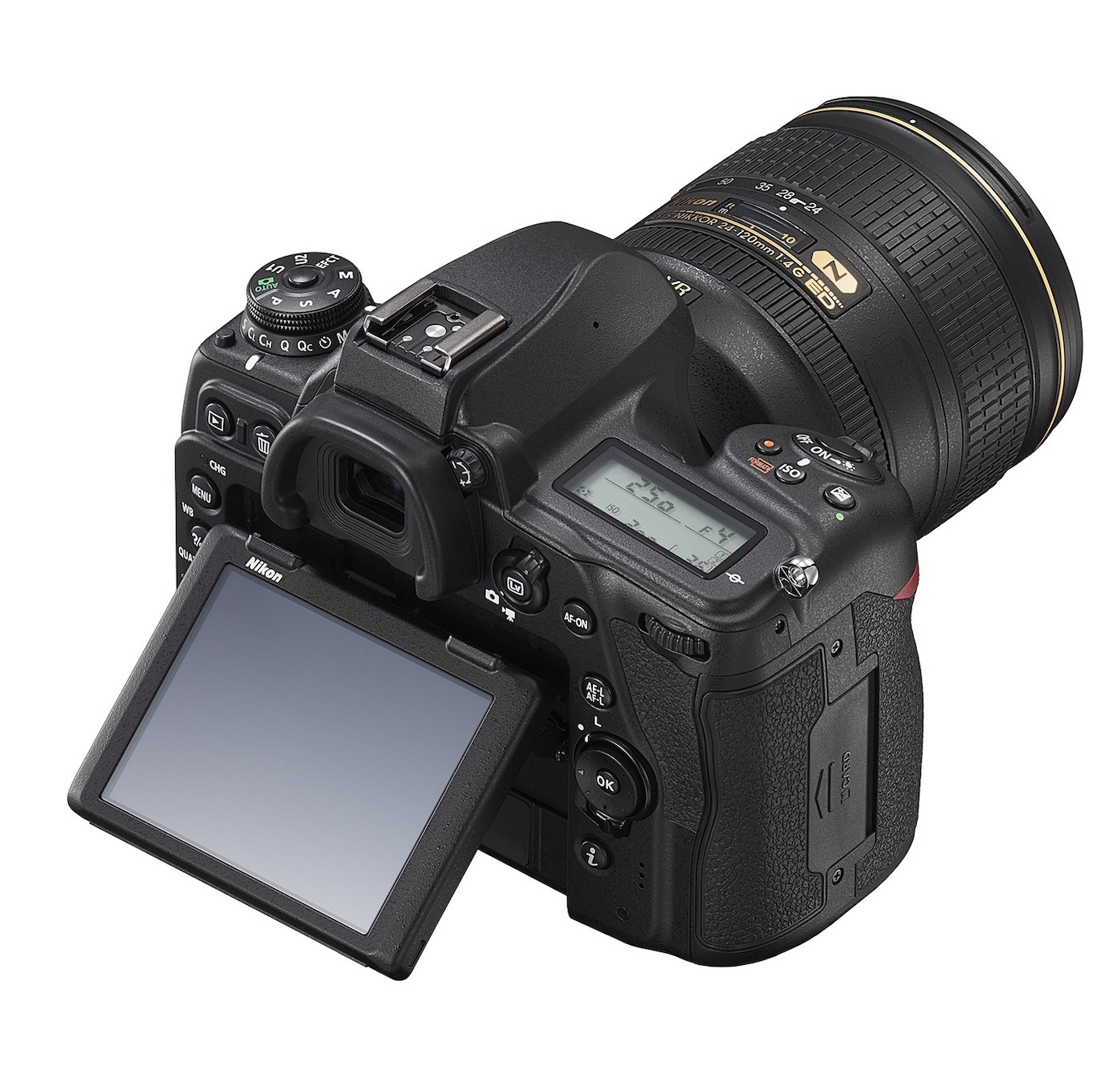 The D780 features a bright, tilting, 3.2" LCD screen enhanced with touch operability. Sporting a durable build with extensive weather sealing, the camera can handle unpredictable conditions in the field. It can capture 2,260 shots on a single charge, a significant increase in battery life compared to the D750.

The camera features USB Type C compatibility, enabling users to charge in-camera and transfer files conveniently. Featuring two UHS-II SD card slots, the D780 provides professionals with the ability to record multiple file formats simultaneously.

The Nikon D780 lists for $2,299.95 (body only) and $2,799.95 (single-lens kit configured with AF-S Nikkor 24-120mm f/4G ED VR lens).
Follow Nikon on Instagram, Twitter and Facebook.

Keep up with American Cinematographer on Facebook, Twitter and Instagram.