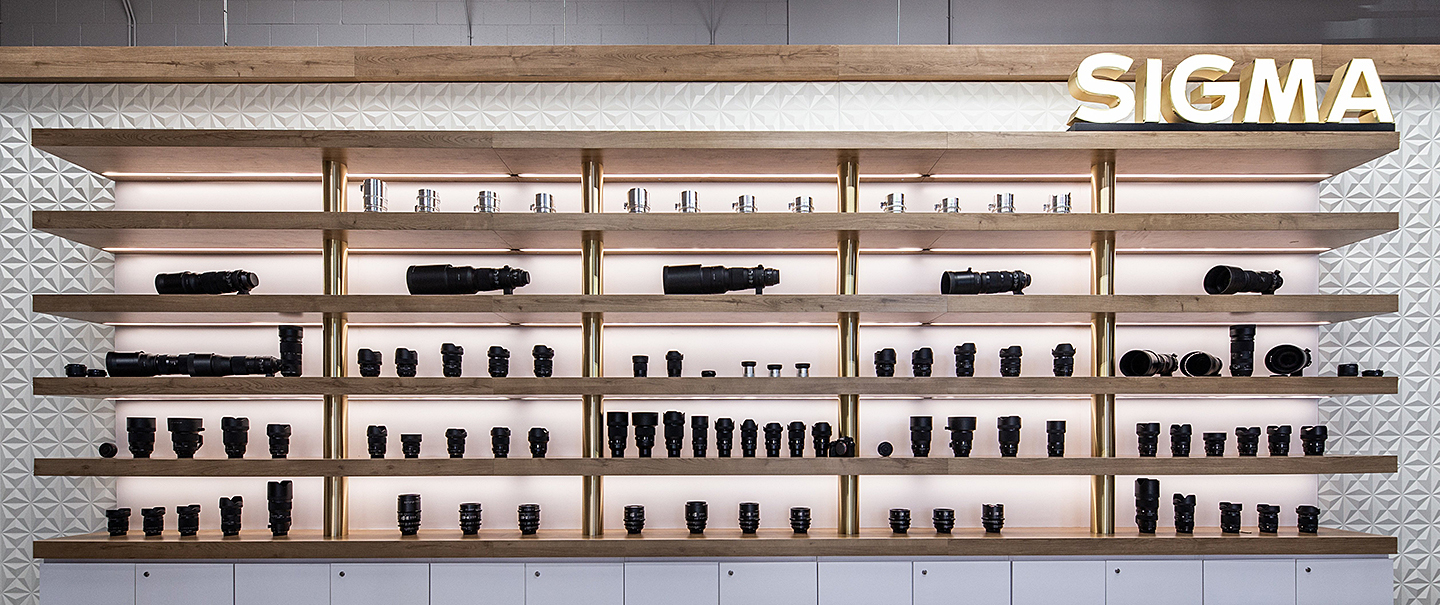 Opening Up Sigma Burbank
An Interview with Mark Amir-Hamzeh, President, Sigma America, and Yasuhiro Ohsone, Manager, Product Planning Division, Sigma Corporation.
David Alexander Willis
Establishing a West Coast presence to address the cinematography — as well as still photography — needs of the greaterLos Angeles area, Sigma Corporation of America hosted a grand opening event for their new Burbank facility in November.
Mark Amir-Hamzeh, President of Sigma Corporation of America, and Yasuhiro Ohsone, Manager, Product Planning Division, Sigma Japan, were kind enough to meet with American Cinematographer beforehand to discuss the company's literal — as well as figurative — move into Hollywood.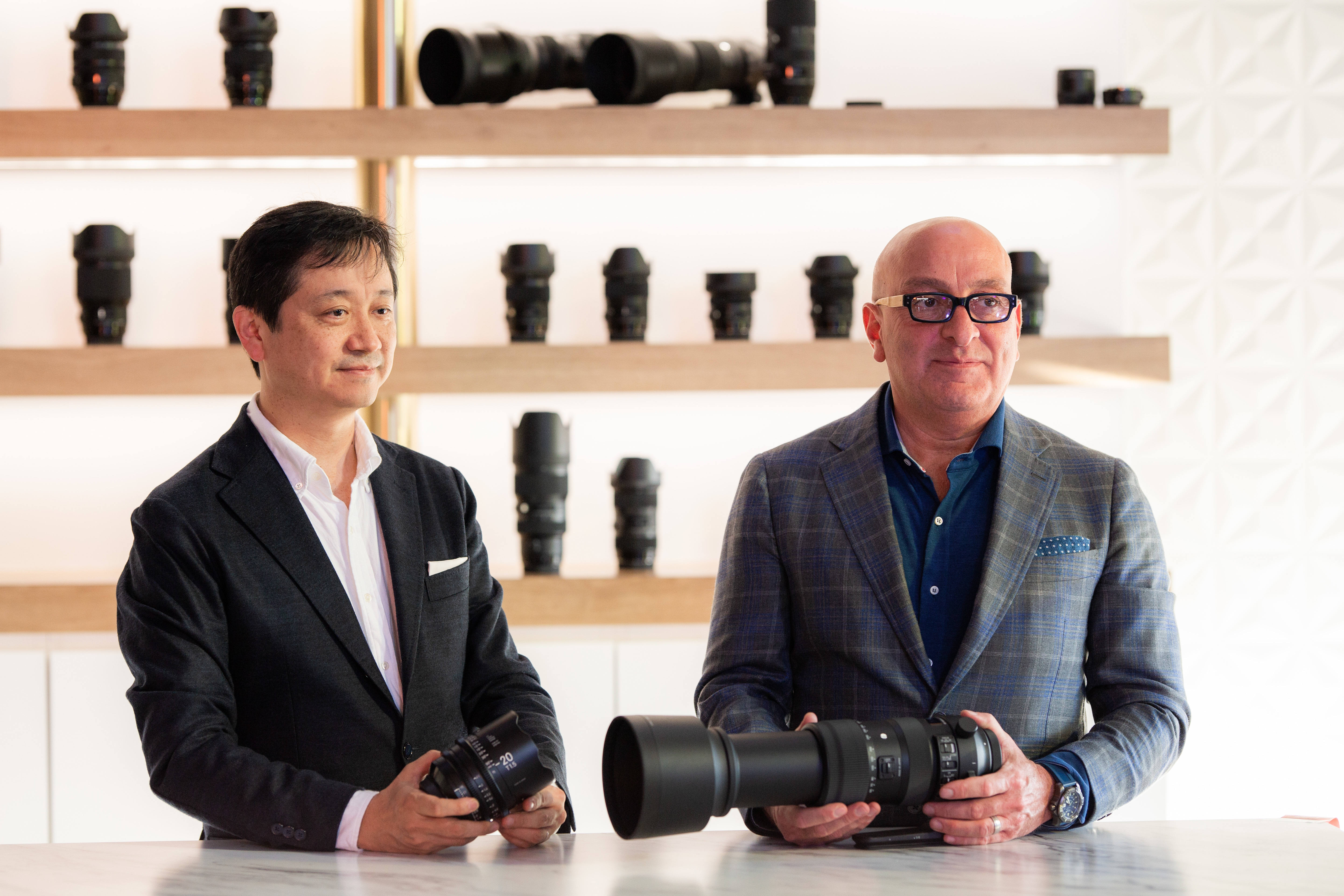 "Hopefully, this is a not just a product showcase; it's also a tool and a resource, a gathering place, a collaboration space, for the filmmaking community," explained Aubrey Duclos, Cine Operations Specialist, during a tour of the facilities and offerings. Sigma brought Duclos on board specifically to work with the Burbank and Sigma Cine communities.

"The idea is for it to be a collaborative space," she said. "We'll have events, have social gatherings, we'll have installations... Our set is lit with cinema-grade lights. We have professional cameras. We have pros collaborating with us that are working motion picture cinematographers that will be able to demonstrate.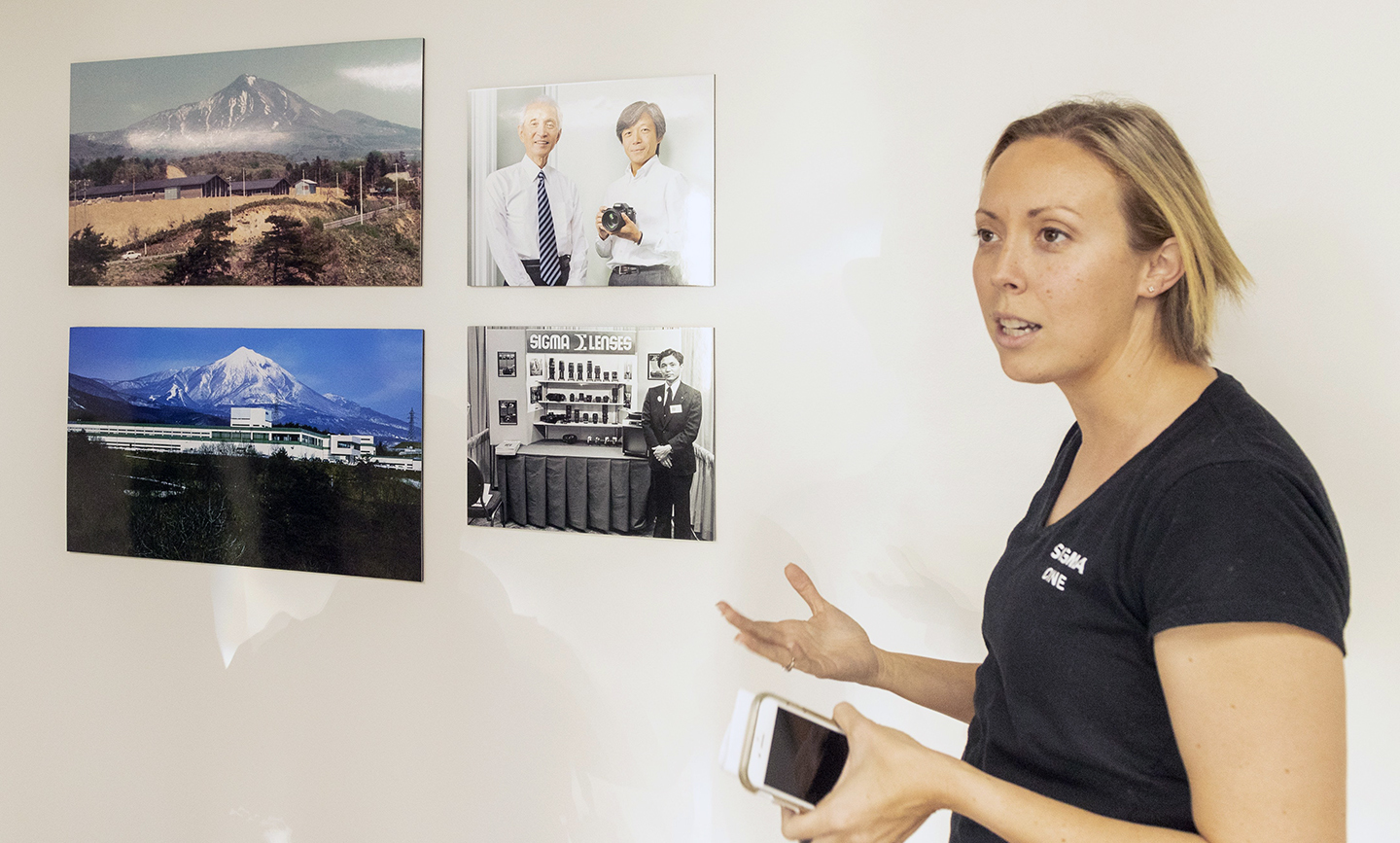 "As the mayor said last night, 'This is where Hollywood gets to work,' she wrapped, referencing a tour by Burbank officials prior to launch. "This is where all of our customers, and all of our partners are, down the street from several dealers. We're close to the studios. We're close to where a lot of people actually live."
Sigma Burbank is located at 148 S. Victory Blvd., Burbank, CA 91502. The company will not sell from the location, as they are not licensed for retail, though they note there are a number of resellers available nearby.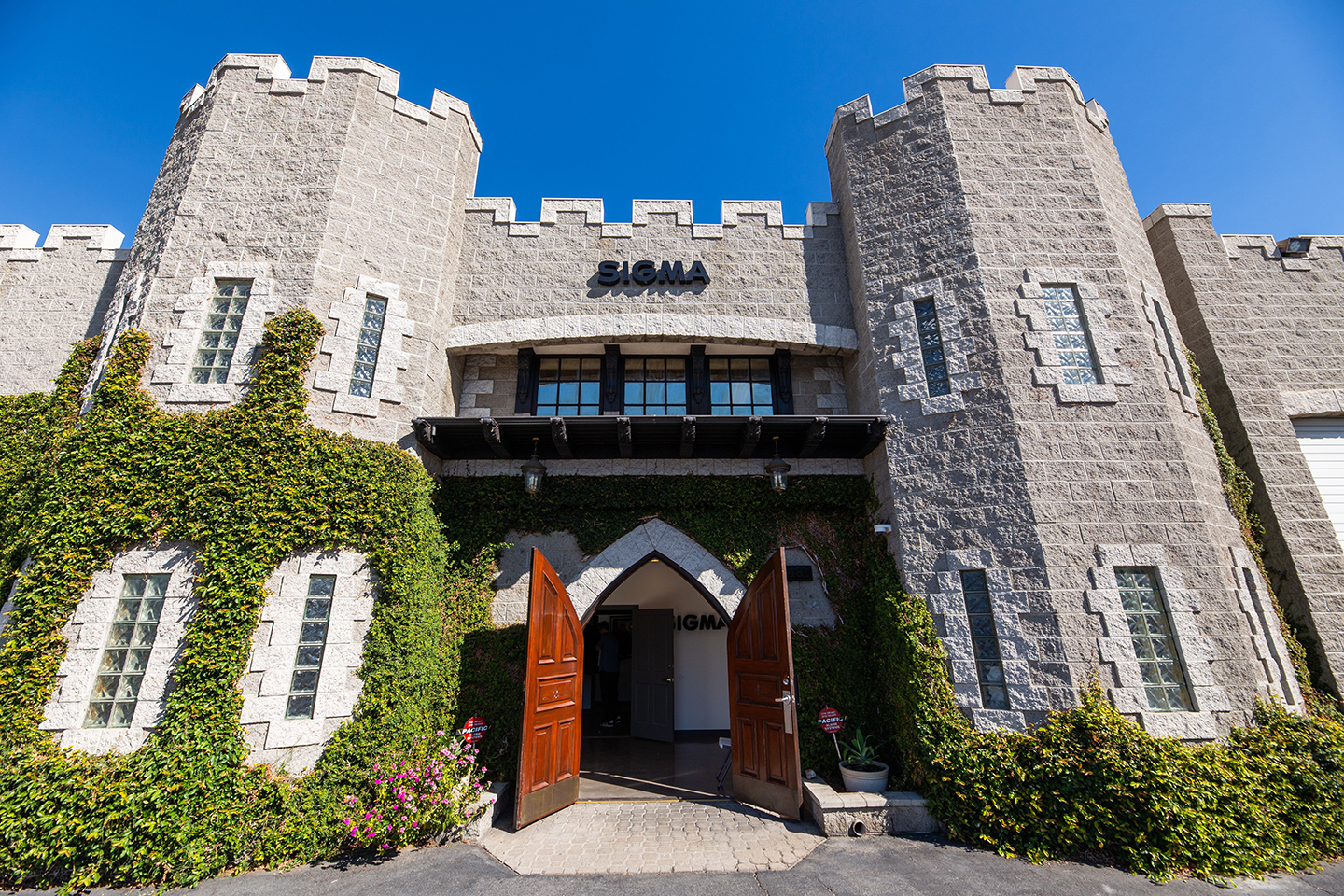 "Having a physical presence in the greater Los Angeles area has long been a vision of ours. The new west coast Sigma center has been years in the making and to finally open it to the public is very exciting," said Kazuto Yamaki, CEO of Sigma Corporation, in a press release. "We are thrilled to be a part of this creative community, and we look forward to the new relationships Sigma will develop with filmmakers and cinematographers, right in their backyard."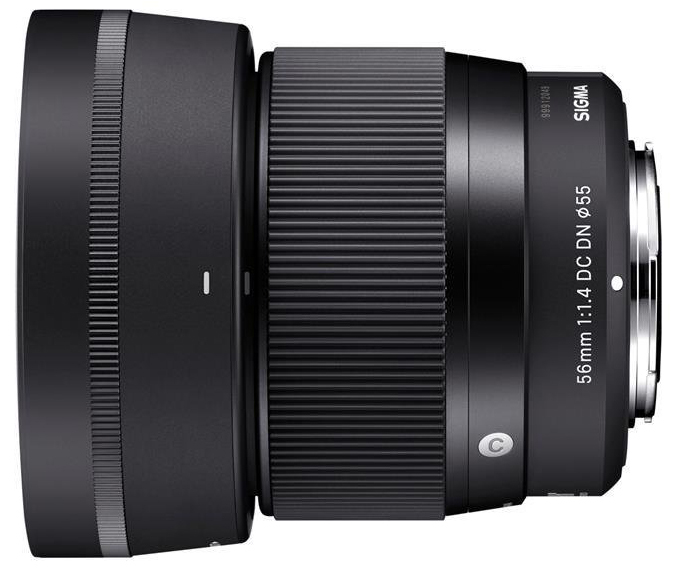 With technical representatives available during operation hours, there is also a 10-person theater with 4K projection, service area, warehouse and distribution center, where Sigma is hoping for a two-day-ship turnaround to distributors on lenses arriving from Japan. A test room for lenses is planned with a Chrosziel projector.
A camera, lens, strobe, and accessories maker, Sigma started in 1961 as a still lens provider. In 2016, the company introduced three cine zooms and five primes. The company's line of DG full-frame options — designed for coverage on 35mm still shooters — were primed for covering the latest class of large-format cinema cameras.

Beginning with a full-frame 24-35mm (T2.2) zoom, Sigma coupled that model with two additional Cine High Speed zooms optimized with faster iris for Super 35.
The Sigma FF Primes (as in "full-frame" coverage) offer unified 95mm front filter, weather sealing, and matched placement for focus and iris rings, as well as zoom rings on the aforementioned zoom models. Now available as 10 primes, the lenses are available for PL, Canon EF and Sony E mounting options.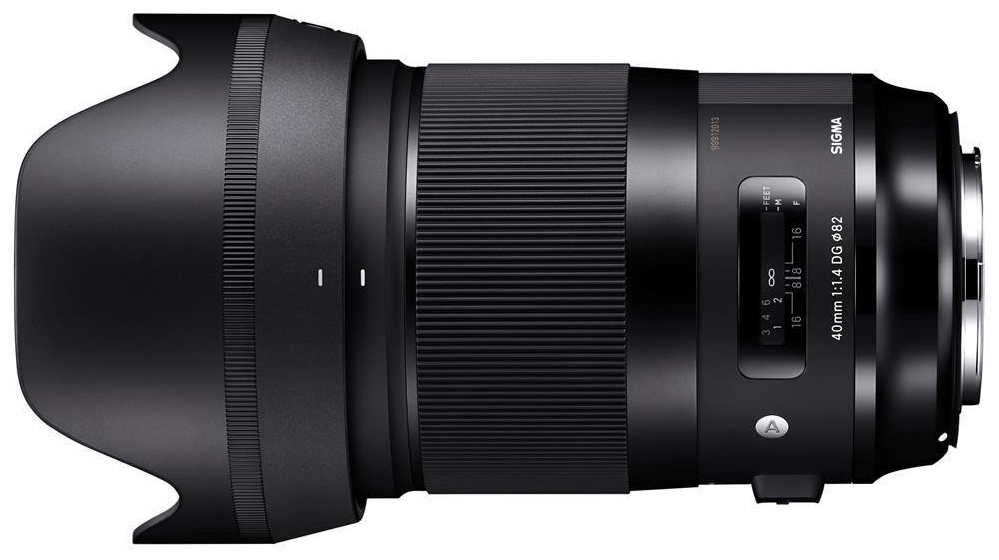 The latest three focal lengths to join the Sigma FF Primes — 28mm (T1.5) FF, 40mm (T1.5) FF, and 105mm (T1.5), first displayed at IBC — were announced concurrently to a new LPL mount for the ARRI Alexa LF. (More on that in the transcript below.)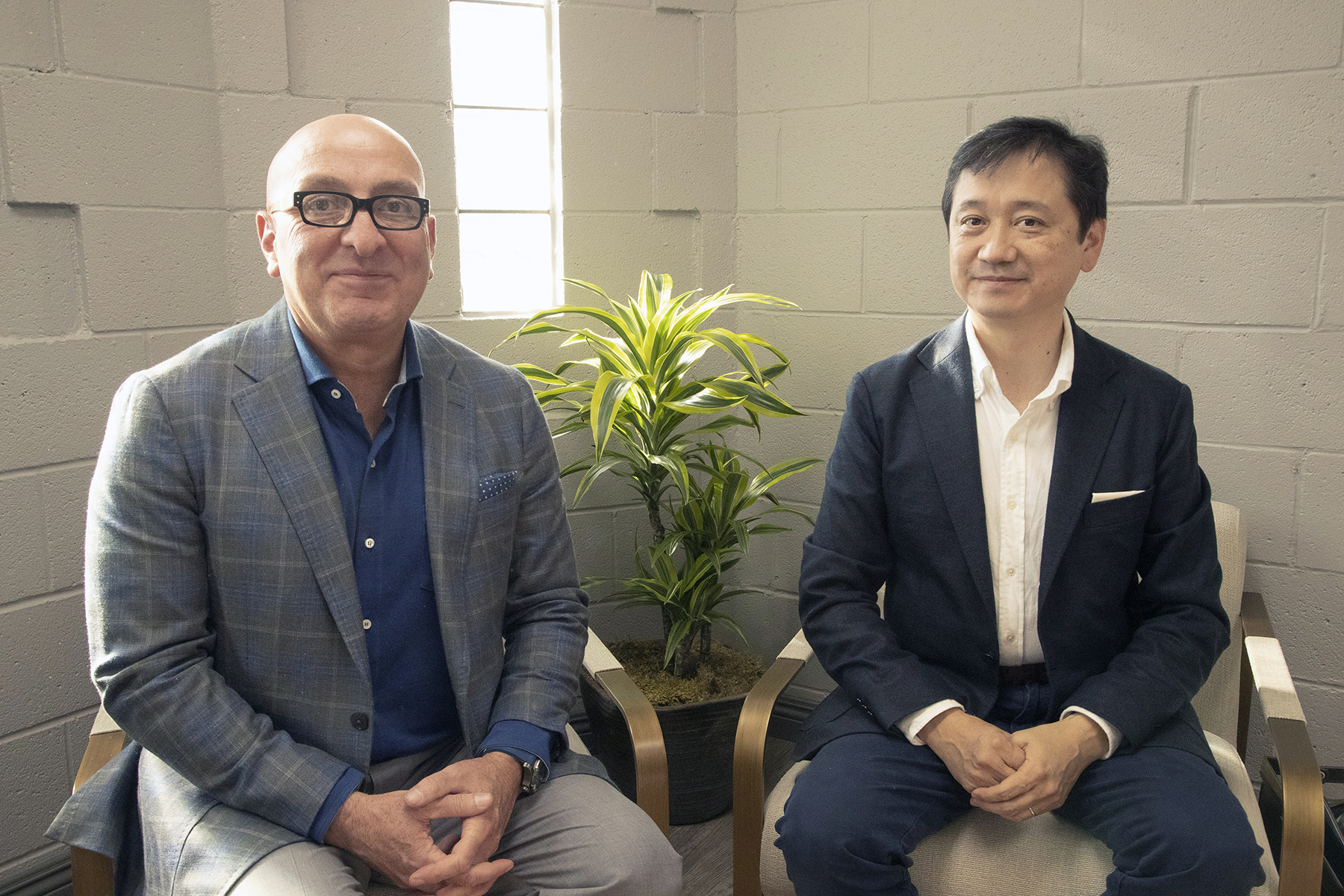 Sigma Burbank: Interview with Mark Amir-Hamzeh, President, Sigma Corporation of America, and Yasuhiro Ohsone, Manager, Product Planning Division, Sigma Corporation
American Cinematographer: We started to talk about this new facility versus the headquarters in New York. This is obviously aimed more towards cinematography users? What's the initial concept behind this amazing building?

Mark Amir-Hamzeh: This building actually used to be a former studio. We came across it after a long search in Burbank to find a space that really meets our needs as far as office space, but also as a showroom where we can demonstrate our products. Obviously, from the outside, it looks like an old castle, but we modernized it a little bit.

What kind of facilities are being offered here?
Amir-Hamzeh: We have our service department, which is able to handle the customer support for cinema lenses, and the still lenses. We do have a warehouse facility, so we are able to ship to most of our West Coast partners from here, so that saves a couple of days of shipping. Our dealers are able to pick up products here, same day, so same day delivery basically. It makes it a lot more convenient than an expedited service, especially in the cine side because there are times that they need products right away, and they are able to manage to pick it up or get it from one of our dealers.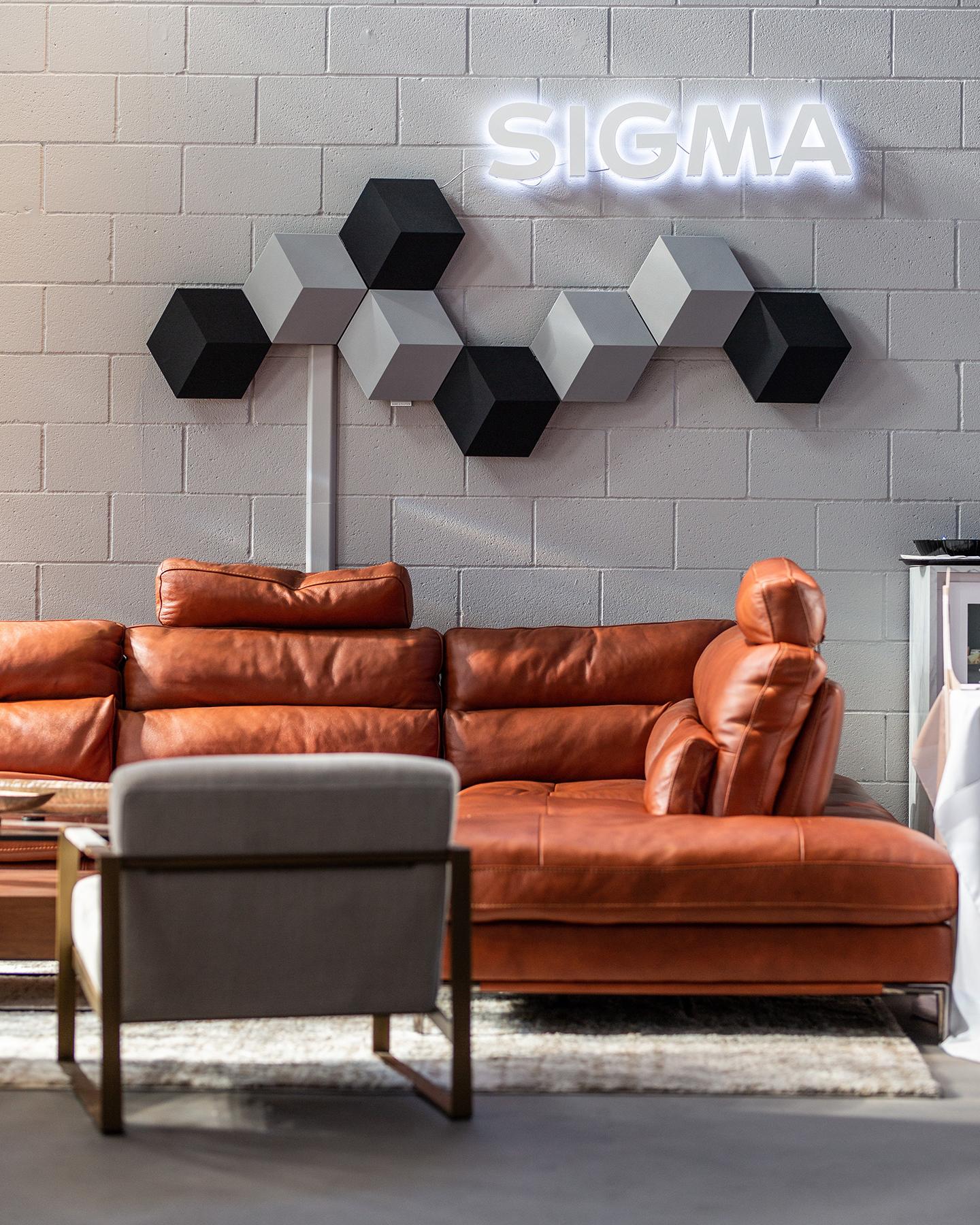 Are there similar offerings at the New York headquarters?
Amir-Hamzeh: For our New York headquarters, we do not have an elaborate showroom. Obviously, our main warehouse is there so there are capabilities for service and product pick up, also.
You have still lenses as well, here in Burbank?
Amir-Hamzeh: Yes, we have our full product line, including our still lenses, cinema lenses and our full line of cameras.
So this isn't just facilities for cinematographers, it's also for professional still photography.
Amir-Hamzeh: Absolutely. We have the full lineup of our products here, so available mounts in Canon and Nikon, and Sony and the mirrorless cameras. Then also the cine lenses are available in all the mounts, Sony, Canon and PL mount. They are all available for people to come in and try them firsthand, use them, and see for themselves how great Sigma glass is.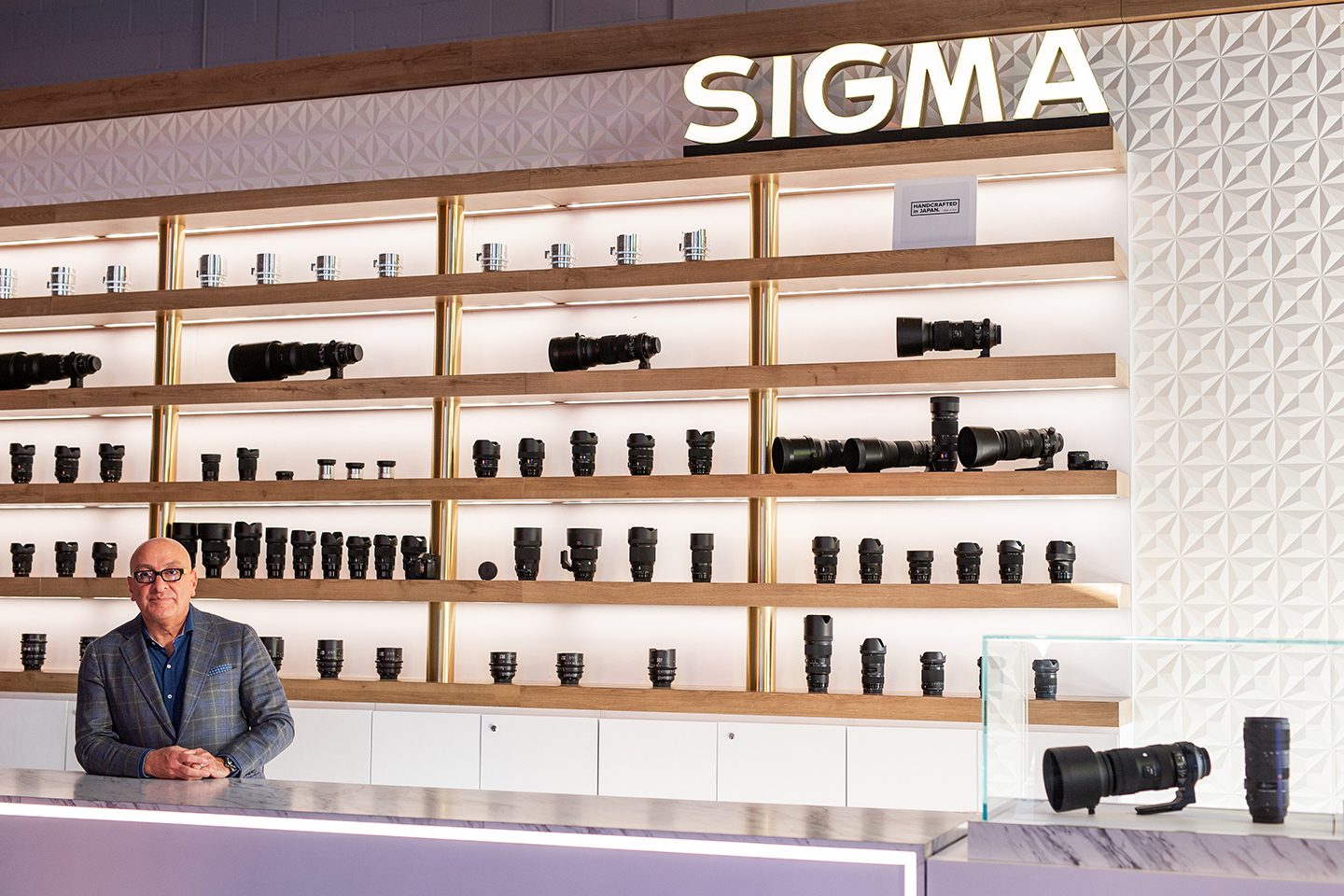 You have three zooms for cine lens and then, now, you're up to 10 primes. Originally, you started with five primes in late 2016. How has the prime lens family grown, and what are you looking at in terms of future focal lengths to be released?
Yasuhiro Ohsone: We had studied few types of zoom lenses, but it was very difficult from the business point of view and our customers required fast prime lenses, for instance the 28mm and 40mm.
For these latest two, you've reverse engineered? So what are some of the optical considerations that you're looking at in a cinema versus a still lens, especially when you're reverse engineering.
Yasuhiro: For still lenses, product size is one of the challenges as it is crucial to keep the lenses compact and lightweight. However, for cinema lenses, the priority of product size is lower than optical performance. For 28 mm and 40 mm, I didn't set the size limit to enable both optical and mechanical designers to concentrate on bringing the best out of the optical performance. And then we utilized that lens constructions on still lenses version.
In terms of optical performance, you're designing to meet certain levels of resolution, correct? When you say these meet 6K to 8K resolution, that's what you're aiming for? So are you posting MTF charts?
Yasuhiro: Yes, they are available on our website.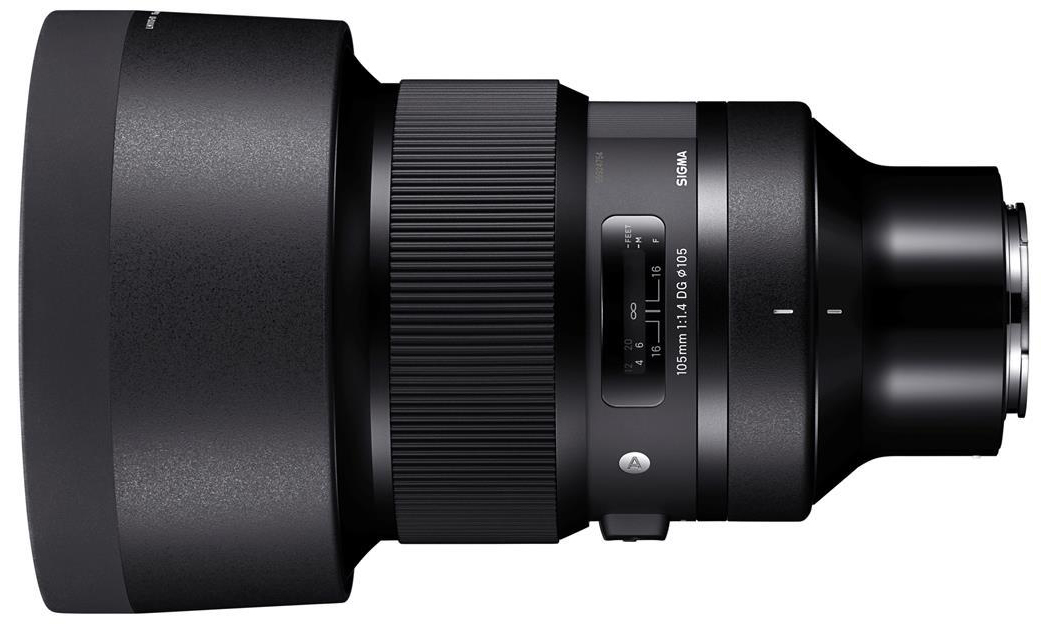 Obviously we're seeing larger sensors in filmmaking. For example, your LPL mount, for ARRI, you say is coming for 2019. I'm very interested in that, especially as that's going to have a lot of impact here in Burbank. You have that many ARRI users? On PL now, and expected for LPL?
Amir-Hamzeh: PL definitely is a big portion of our market share so far. PL, and the EF lens.
Have you been seeing a delineation between Sony versus Canon versus PL? What are you seeing for your demographics? Especially if you're opening this new facility here, you must be seeing a lot of adaptations through the indie market?
Amir-Hamzeh: Exactly, yes. We see more entry-level to mid-level, and also now we are getting some of the very high-end DPs who are seeing the light of Sigma, and that it is an amazing product, and very reasonable.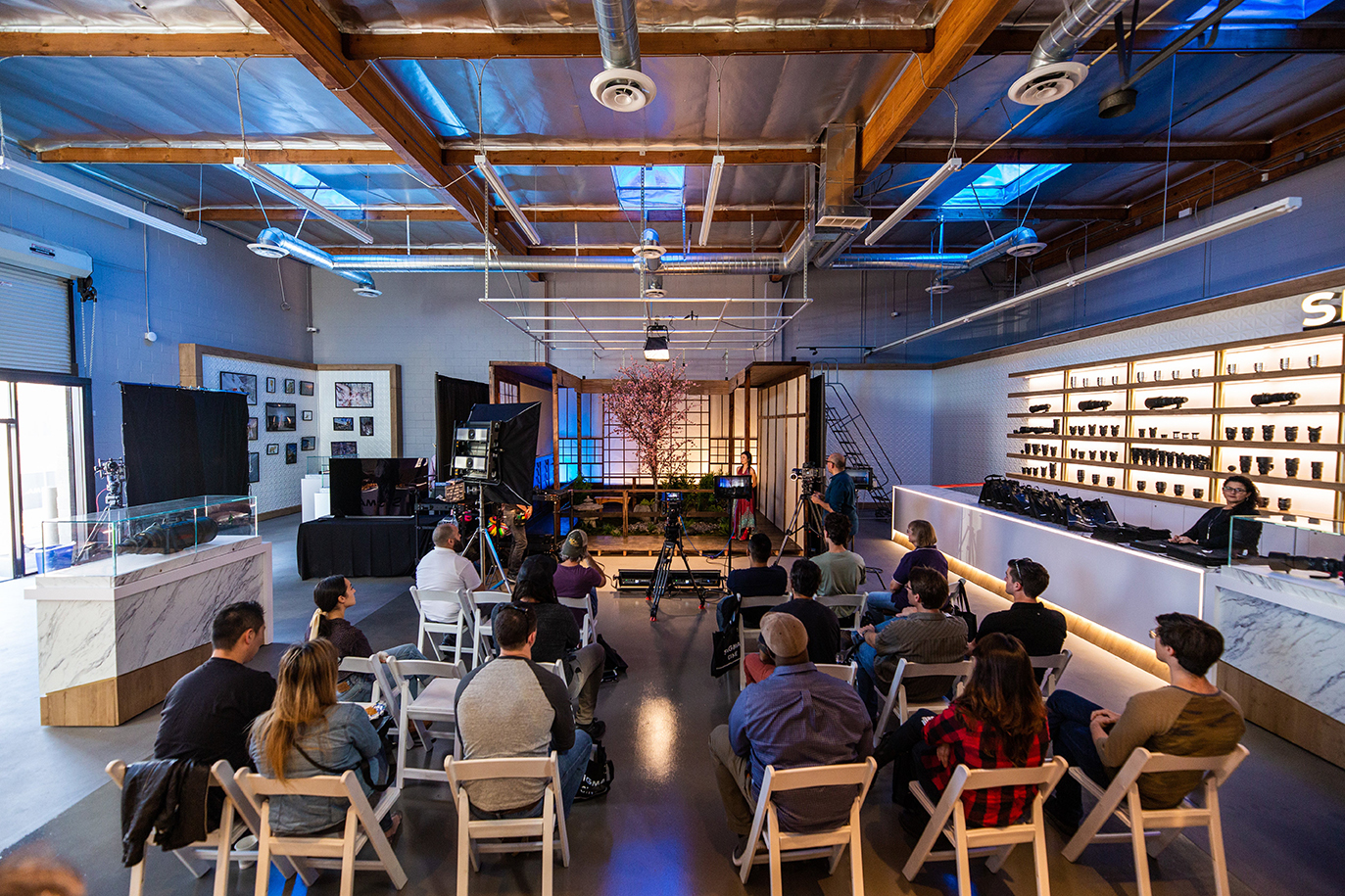 For pros, it's important that they be able to test.
Amir-Hamzeh: Exactly. One of the things that we will have is the projection room, to be able to test the lenses, be able to show them the end results, and how the lenses perform, and see it firsthand.
Is there any difference between the optical performance in the cine lens' elements and groups, besides a de-clicked aperture?
Yasuhiro: It is the same. Exactly the same.
So you're optimizing for your Cine Lens glass and then taking those results and also putting them into your still lenses?
Yasuhiro: Yes. And we added the autofocus and auto-iris mechanism for Canon, Sony and Nikon mount still lenses.
Amir-Hamzeh: The only one that we actually developed the cine version first of the 28 and the 40mm, and we've translated that into the still side.
Whereas previously you've been going in reverse. Going forward?
Amir-Hamzeh: I think that might be a more case by case, depending on how tough the design of the lens is, to see how they should manufacture it either on the still side first.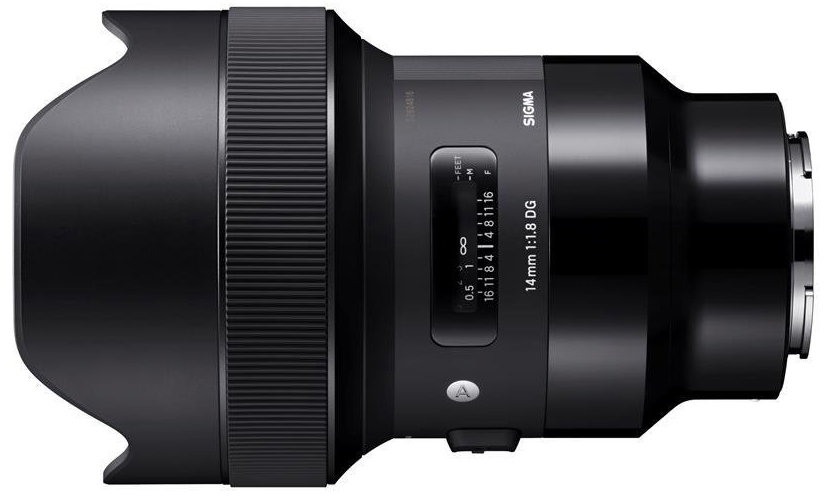 How does Sigma America differ from Sigma Japan?
Amir-Hamzeh: Sigma stands differently from other companies in that, even though it seems like a huge company, we are very small, and run like a closely-knit family. Yes, we are Sigma America, but we work very closely with Sigma Japan. We have a great partnership.
Each market is important to Sigma as a parent company. Obviously, Sigma US is the biggest market, but we have the same ultimate goal and the same passion on both sides when it comes to the still business but also the cine business.
Having this base here is a long-planned goal for Sigma US, to establish a West Coast home. The timing was finally right to be able to come here. Having the new "Cine" is really a bonus.
We always had the plan to have a presence on the West Coast than the two years ago when the cine ventures started, it gave us even better reasons to be here, and to be able to help Japan share their passion with our customers here.
Yasuhiro: Today, three Sigma Japanese members traveled here from Sigma in Kawasaki.
Amir-Hamzeh: We want to make this truly a home for the folks here. To be able to have a space where they can interact with us, and see Sigma products firsthand and see the passion and the craftsmanship that goes into the Sigma lenses. It's an open space for us to interact and be able to collaborate with other folks in the industry, and cinematographers, as well as the still side. I think being here is really important because you do get that first feedback and the feel for what is missing, and how we can improve things.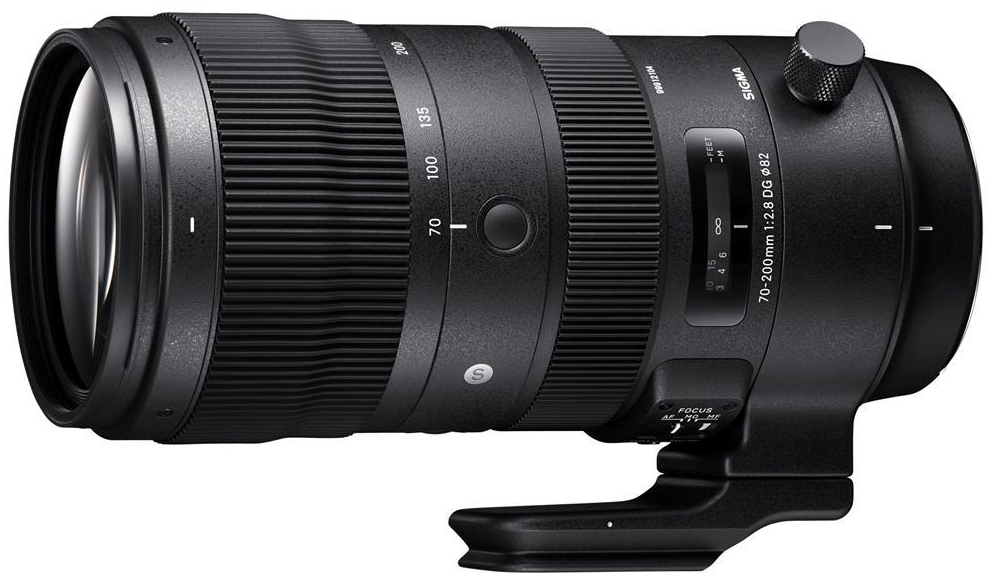 And Sigma is well-positioned right now, because you already had a line of full-frame still lenses, which you are seeing in cinematography, especially with this LPL mount coming?
Yasuhiro: This is possible. We are considering to make LPL mount lenses. We actually released the prototype sample lens at IBC 2018. As the size of LPL mount is pretty similar to the SLR mount, we might give it a try.
During my last interview with Sigma, it was mentioned that there were 150 engineers working on optics for you. Is that correct?
Yasuhiro: [Laughs] Yes. But half of them are specialized in camera design. Approximately 20 engineers are on optical design and others are in charge of mechanical design, electric design and software. We have to investigate the communication with Canon and Nikon cameras as well; therefore, we need a lot of professional engineers in electronic and software design.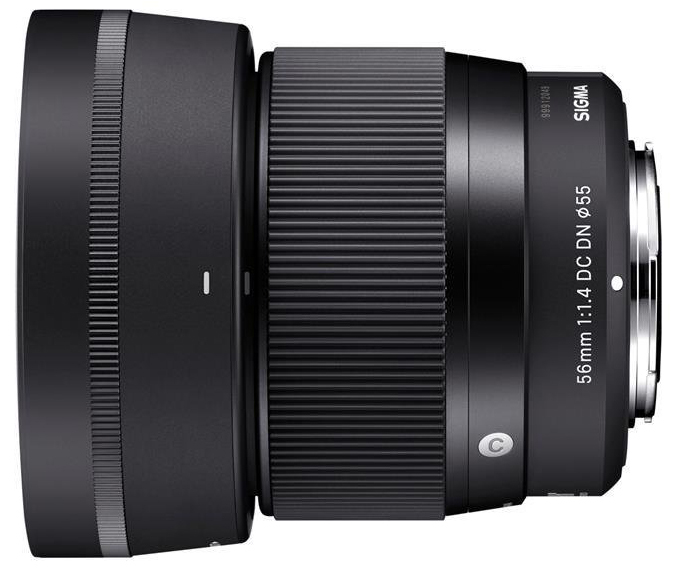 Congratulations on the trip and new facilities. I'm impressed and I've only seen the front.
Amir-Hamzeh: You have to see the showroom! Most of that was not there only Monday! (Laughs) It's been a labor of love for us, so it feels like a second home… We took our time and are confident that it is well worth the investment. We had such a nice welcome from the city officials in Burbank, including the mayor, so it feels really good for us to be here. It feels great, feels right!
Follow Sigma on Facebook, Twitter and Instagram.

Stay up to date with American Cinematographer on Facebook, Instagram and Twitter.