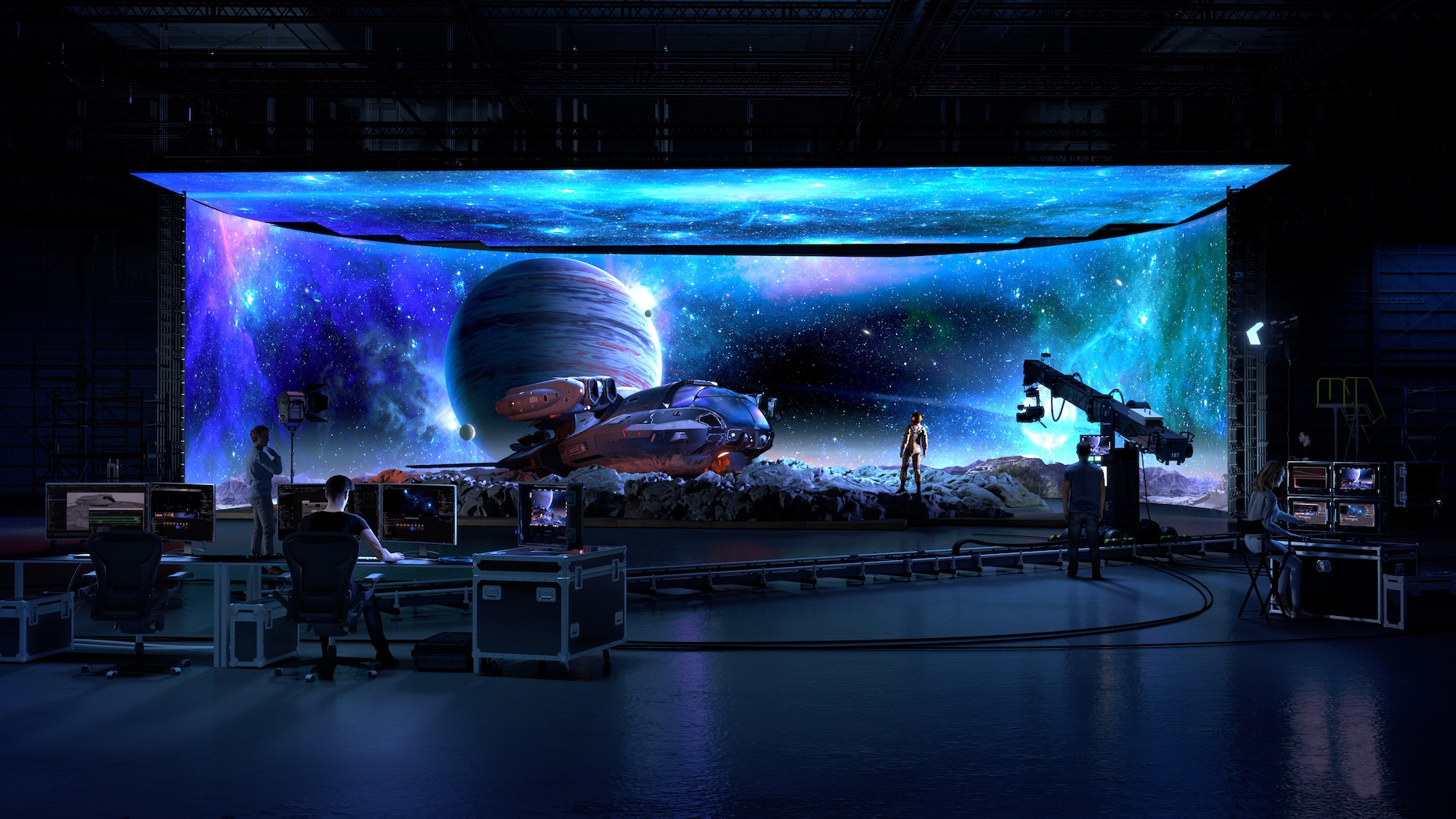 Sony Introduces Verona
Designed for virtual production, the Crystal LED displays will begin shipping next spring.
ASC Staff
Sony Electronics has announced four new Verona Crystal LED displays for virtual-production applications.
The panels feature new Deep Black and Anti-Reflection Surface Technology, delivering deeper black-level expression while reducing contrast loss caused by light from adjacent LED panels and studio-lighting equipment.
Verona achieves a high brightness of 1,500 cd/m2 and wide color gamut covering more than 97 percent of DCI-P3. It also employs LED drivers that enable high refresh rates up to 7,680Hz, reducing scanline artifacts on the camera. Both new models, the ZRD-VP15EB/23EB and ZRD-VP15EM/23EM, are available in P1.56mm and P2.31mm pixel pitch.
Verona features a 1:1 cabinet design that enables quick, simple assembly of any display. The design offers large, easy-grip handles; locating pins for easy alignment, and a lever-type locking mechanism that can be operated without tools. The panels adapt to LED designs that are curved, hanging and stacking, and the frames are strong enough to enable self-stacking screens up to 23' high.
Verona has been designed to work with leading virtual-production LED controllers. The ZRD-VP15EB/23EB works with Brompton Technology's Tessera SX40, and the ZRD-VP15EM/23EM works with Megapixel's Helios Processing Platform.
The ZRD-VP15EB also sees a roughly 27-percent power-consumption decrease compared to the ZRD-B15A.
Sony will introduce Verona this month at IBC (Booth 13.1A10 in Hall 13).
The solution will begin shipping in spring 2024.
Follow Sony Professional on Facebook, Twitter and Instagram.
Follow American Cinematographer on Facebook, Twitter and Instagram.