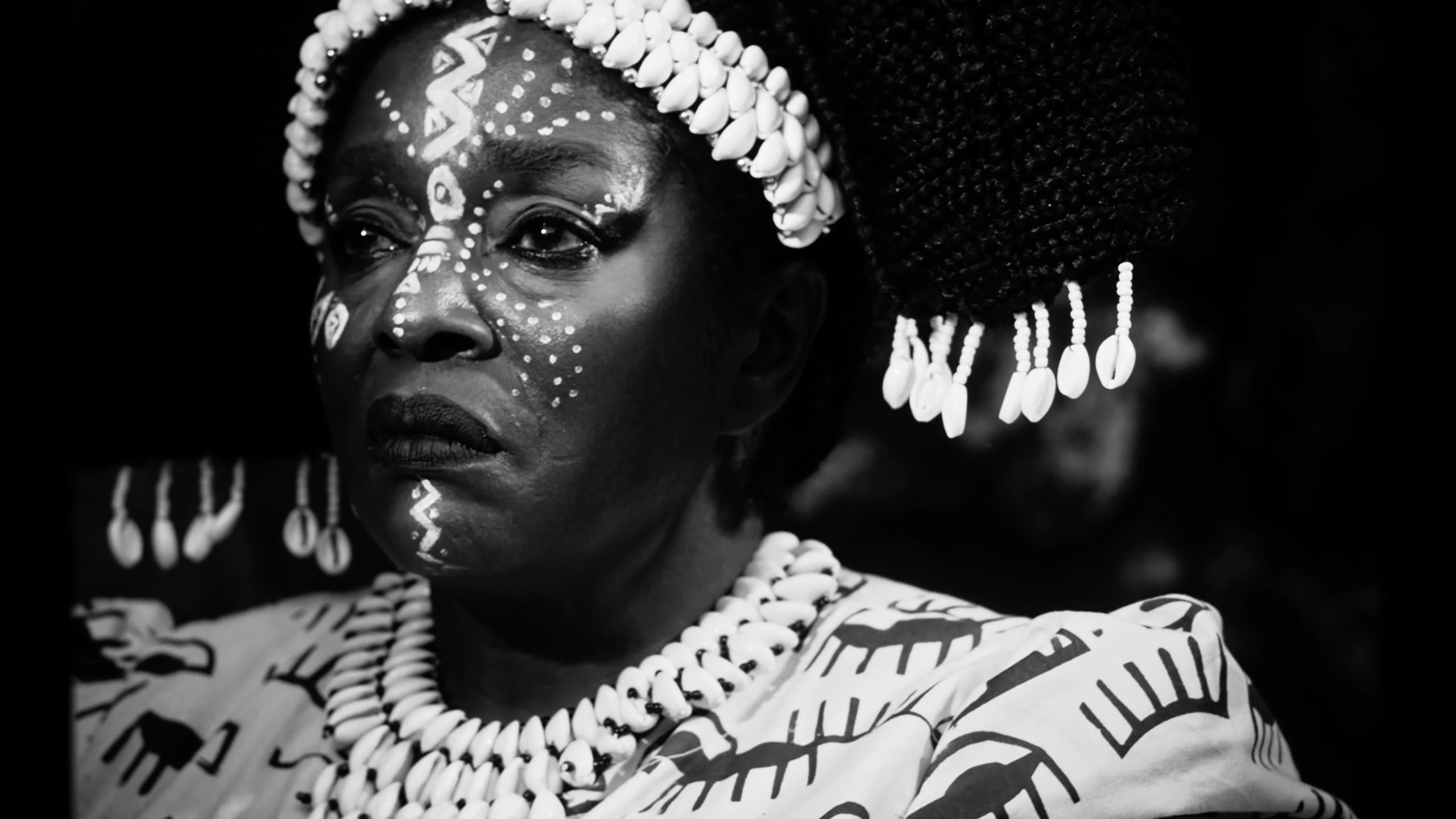 An image from Mami Wata, shot by Lílis Soares and directed by C. J. Obasi.
Sundance Standouts 2023
A look at some outstanding features that screened at the recent 2023 Sundance Film Festival, recommended for their distinctive camerawork.
Patricia Thomson
20 Days in Mariupol
Director/cinematographer: Mstyslav Chernov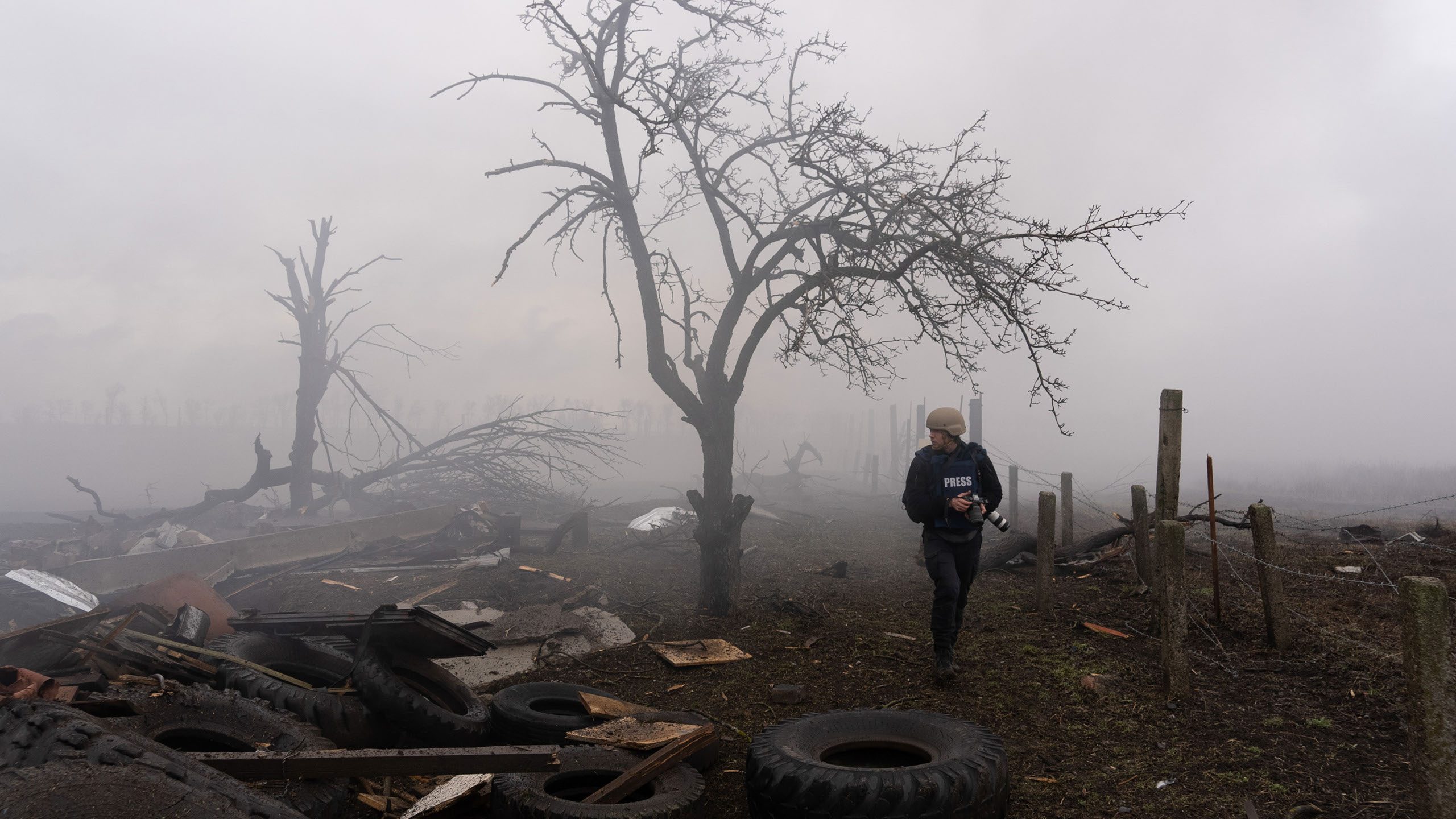 You've seen the footage: a pregnant woman on a stretcher being hustled out of a maternity hospital in Mariupol that had just been bombed by the Russian military. That video was captured by Mstyslav Chernov, an Associated Press reporter who stayed behind with his team after all other journalists had fled.
His footage forms the basis of 20 Days in Mariupol, a harrowing documentary that leaves one fuming at the wanton destruction of a city and so many civilian lives, as well as a vivid account of what's it like to report on a war zone. Chernov didn't set out to make this film when he arrived in Mariupol just one hour before the Russians invaded; he went there understanding that the city had long been a strategic goal for Russia, and feeling the assault was imminent. By the time he left, he had 30 hours of footage, which was smuggled past multiple Russian checkpoints. The highlights were woven into the AP's newscasts. But no three-minute news segment can give context or scale. That's exactly what Chernov does in his first feature documentary, jointly produced by AP and PBS Frontline. 20 Days in Mariupol won Sundance's Audience Prize for World Cinema Documentary.
Much time is spent in hospitals, both because that's where the action was and because they could charge their cameras there. The film contains graphic shots of the wounded and dead. As Chernov told the news program Democracy Now, "It was very hard to find the right balance: to show the gravity of war without holding back, but at the same time not push the audience away by graphic images. There is the danger that if we don't show enough, people will accept war because images are just not valid enough. Producing a film out of footage that everybody saw, but mostly without context, helped us to show the scale of destruction." Chernov also wanted to document potential war crimes.
Unlike AP newscasts, Chernov made himself part of the story. He's from eastern Ukraine, near Mariupol, and narrates the film. He wanted the film to show what it's like to be trapped inside a city that's surrounded by Russians. Chernov wanted to include interactions between his team and others to give a sense of intimacy and character, while also preserving the immediacy of news reports. We see a range of reactions to the press, from doctors begging them to document the needless deaths to someone calling Chernov a prostitute.
"We felt guilty that we had to leave, but we could no longer work there," Chernov told Cineuropa. "We had no car, no way to charge our cameras, no space on our hard drives."
Chernov shot with a Sony A7SIII for its low-light capabilities. His lens of choice was a Sony FE 24-240mm f/3.5-6.3, for its ability to capture a wide range of shots, from wide angles to close-ups.
After the festival, Chernov intends to return to the frontlines of Ukraine and put his life in danger once again.
Cassandro
Cinematographer: Matías Penachino
Director: Roger Ross Williams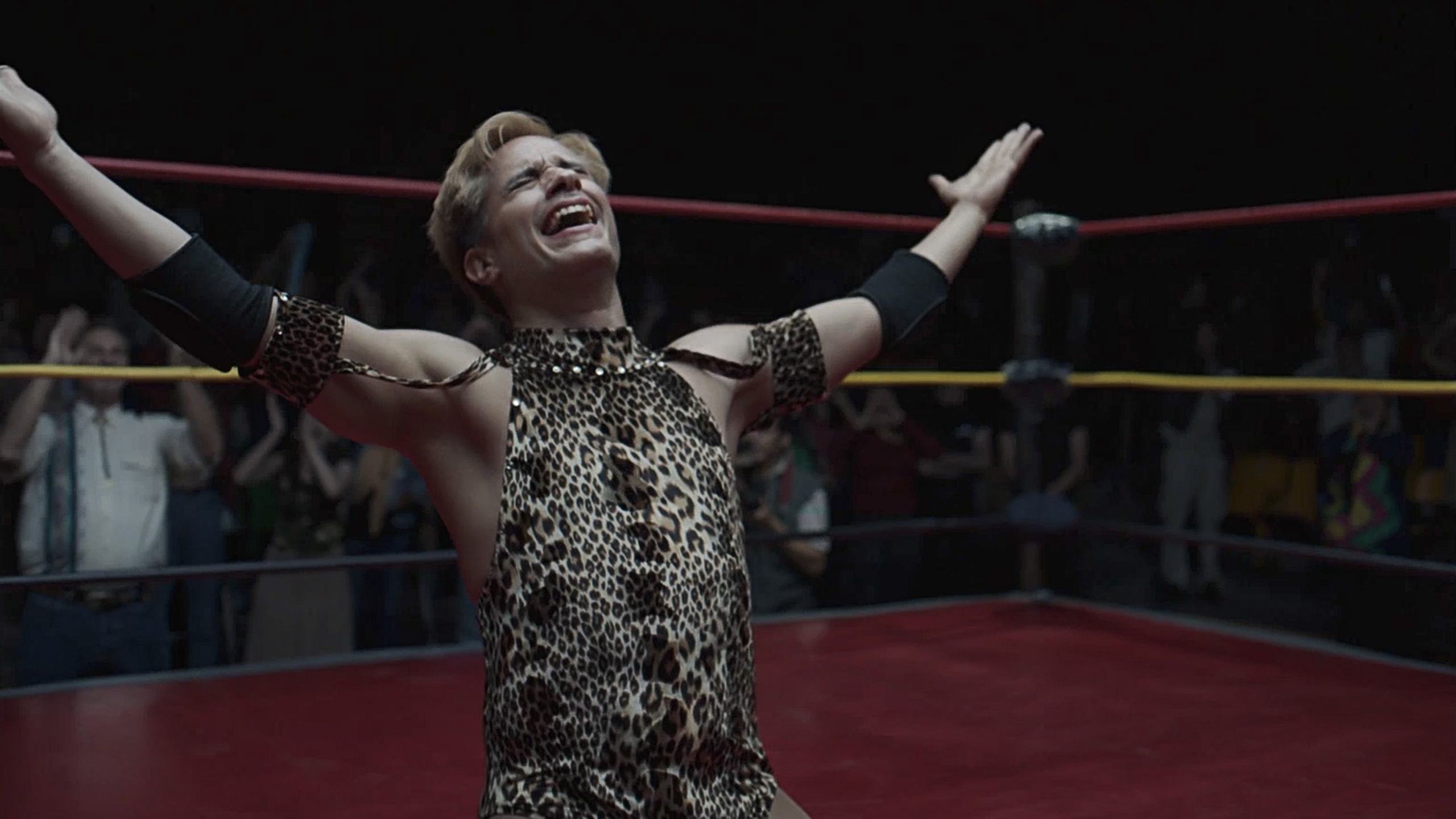 Colorful and entertaining, Cassandro is set in the world of Mexican freestyle wrestling, called Lucha Libre. The film is based on the real-life story of Saúl Armendáriz, who became one of the first Mexican gay exótico wrestlers who actually wins. (Dressed in drag, exóticos are traditionally expected to lose.) Armendáriz performed under the name Cassandro, aka the Liberace of Lucha Libre. His story is about finding one's identity and taking off the mask, both literally and figuratively.
Cassandro follows Armendáriz's transformation from El Topo, a masked runt who constantly loses to bigger wrestlers, to Cassandro, an openly gay, flamboyant exótico — who instead of losing, wins match after match and becomes beloved by gay and macho fans alike.
Director Roger Ross Williams had built his career around documentaries, including the Oscar-nominated Life, Animated, as well as the short Music by Prudence, which made him the first Black director to receive an Academy Award. Cassandro is his first foray into fiction films, but he came to the project by way of a documentary short about the wrestler, The Man Without a Mask.
A documentary approach informed much of production. The screenwriter and executive producer David Teague says in the press notes, "[Armendáriz] had an incredible collection of photos and video material. We had that archival treasure trove to pull from at the very beginning. So while we were developing the treatment, we inundated ourselves with these photos, which were cinematic already."
To imbue the action with an aura of authenticity, Gael García Bernal, who plays Cassandro, did many of his own stunts, trained with the real Lucha Libre wrestlers for many months, and added bulk to his frame.
Guided by the archival photos, cinematographer Matías Penachino, who also has an executive producer credit, says in the press notes, "It was the use of light through the different wrestling arenas which set the tone to present Saúl's evolution from El Topo to Cassandro to his ultimate show. Lighting is a narrative resource to guide the audience through the character's moments. The same happens with the color palette. Roger decided that Mexico City would be red-themed, and their home in El Paso would use warm tones." For lighting interiors, he says, "I wanted to benefit from Roger's documentarist style lighting-wise. I worked closely with production designer J. C. Molina to distribute practicals all over when possible to homogenize the mood with lighting."
He shot with an Arri Alexa Mini in open-gate mode at an aspect ratio of 1:155, which took some negotiation. "I let the idea sink in and started looking for medium-format lenses. I stumbled upon the Mini with full and open gates in 155, similar to a medium. I researched Panavision H series lenses, with medium format. If we were to shoot a film to portray a character, we would make it with lenses for portraits to get the closest approximation to the still photo mood," he said.
Production designer J. C. Molina adds, "Matías and I wanted to create a beautiful film to see. My visual style is making the ugly, the reality, look beautiful, but also reflect the messiness of the Lucha Libre world, in colors and everything else, and make it stimulating."
Penachino also paid homage to still photography from the border, finding inspiration in Alex Webb's photos, among others. "We settled on some rules while shooting, like the zero-horizon rule (no tilting) that obliged us to establish where the camera would stand to dress the rest," Penachino says. "Despite the rules, J. C. is so genius that he designed 360º sets."
Born in Argentina, but now living in Barcelona, Penachino observes, "I related with the border theme, with other personalities emerging when you cross one. The crossover of making a Mexican film with an American director and with the songs of [popular and flamboyant Mexican singer] Juan Gabriel formed the most appealing combination. Not to mention the opportunity to immerse ourselves in the Lucha Libre world. I knew about Cassandro, but not about Pimpinela and the other exóticos. I loved the idea of Cassandro being a gay wrestlers' hero."
Mami Wata
Cinematographer: Lílis Soares
Director: C. J. Obasi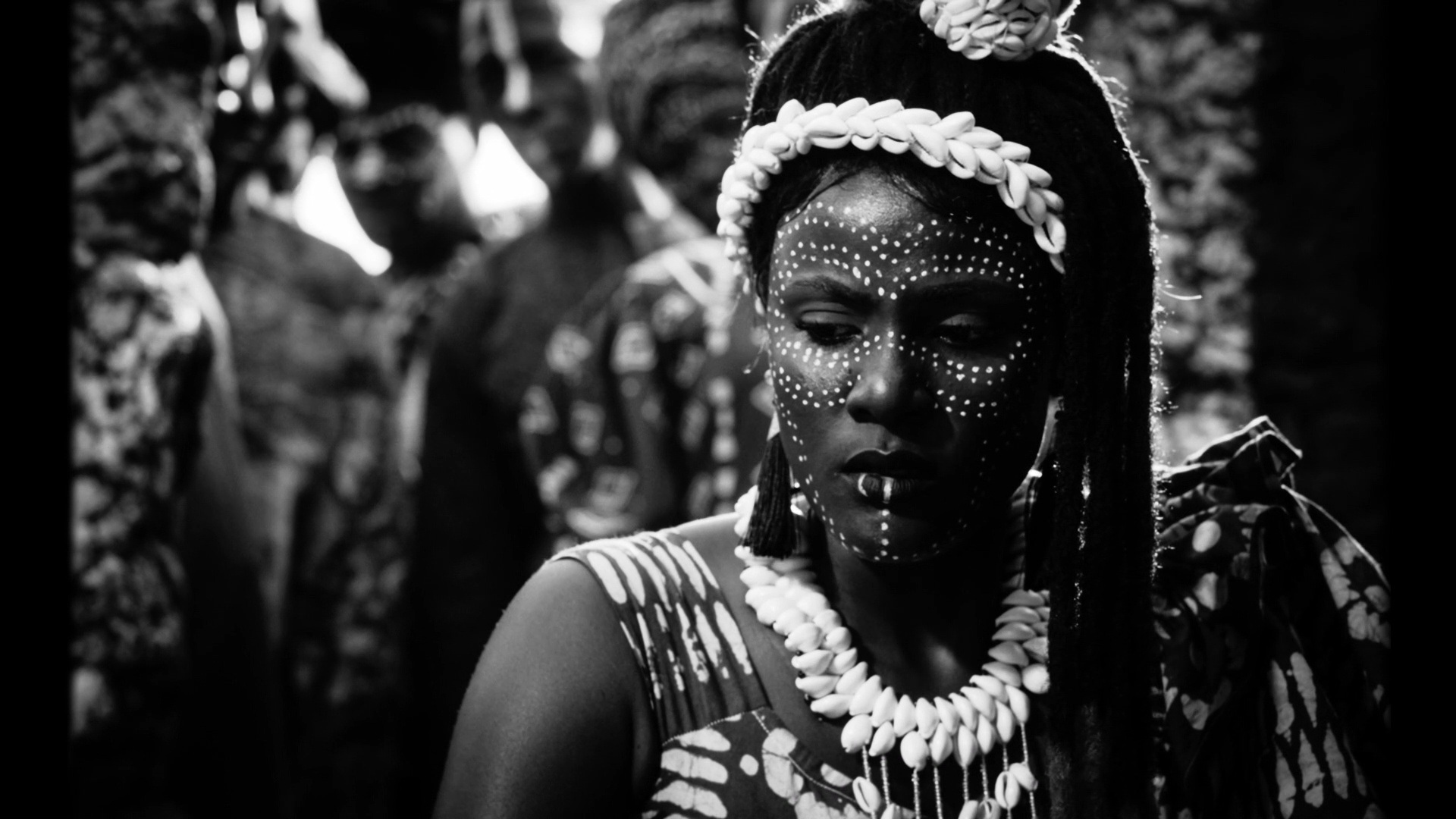 Sundance's sole cinematography award went to Mami Wata in the World Cinema Dramatic Feature category. The film also happens to be the festival's first feature from Nigeria. Directed by C. J. Obasi and shot by Brazilian cinematographer Lílis Soares in luminous black-and-white, the story revolves around an African village that worships a water goddess named Mami Wata and what happens when an outsider washes up on shore.
The jury wrote, "Through each frame, Lilis Soares' expert lens mesmerized the jury. The richness of the black-and-white images, combined with the intricate and intimate camerawork of both the performances and natural landscape, elevated this folkloric tale to an intoxicating, visual experience." The high contrast image is rich indeed, with white face markings and shell jewelry standing out against ebony skin and pitch-black nighttime seascapes.
Mami Wata is a folktale found all over West Africa. In the film, the goddess's intermediary is Mama Efe (Rita Edochie), the biological mother of Zinwe (Zoamaka Aniunoh) and mother of adopted daughter and protégé Prisca (Evelyne Ily). According to the villagers, Mama Efe's power is waning after she could not save a sick child who dies. Plus, she sees no need for hospitals or schools, believing Mami Wata will take of everything. The story touches on universal themes of betrayal, resurrection, sister rivals, sister allies, and progress versus tradition. It also works in magic totems, rebel soldiers, arms dealing, and hand-to-hand combat.
The director said the idea for the film came out of nowhere, while he was zoned out in a mini trance. He says he saw a vision of Mami Wata standing in the waves with a young woman walking toward her. This was recreated in the final scene. His vision was in black and white, except for the sea goddess's eyes, which were red.
So they adapted that vision, having color creep into the last scene. The sea goddess has brown eyes, blue lips and beaded crown, and gold glitter on her face. Zinwe, the girl who walks toward her, now has brown eyes as well. A mysterious albino shaman has a pink egg wedged in his forked staff. To introduce these colors, Soares shot in color then converted everything but those few details into black and white in postproduction. She said in an email, "I studied the color frequencies to have a specific scale of grey. And I worked with the costume and makeup to have an aesthetic unity."
She shot with an Arri Alexa Mini, as was more than 75 percent of the feature films, according to an IndieWire poll. Coupling the Mini with Zeiss and Angenieux zoom lenses, Soares managed find a variety of textures in the Black skin, the pounding sea, and the night forest.
The cinematographer adds, "Mami Wata is an aesthetically daring film," pointing out that 99 percent of the actors had jet black skin and the film was mostly shot at night. "Since pre-production, I had to get creative to find technical and narrative solutions." And so she did, taking home the cinematography prize.
Scrapper
Cinematographer: Molly Manning Walker
Director: Charlotte Regan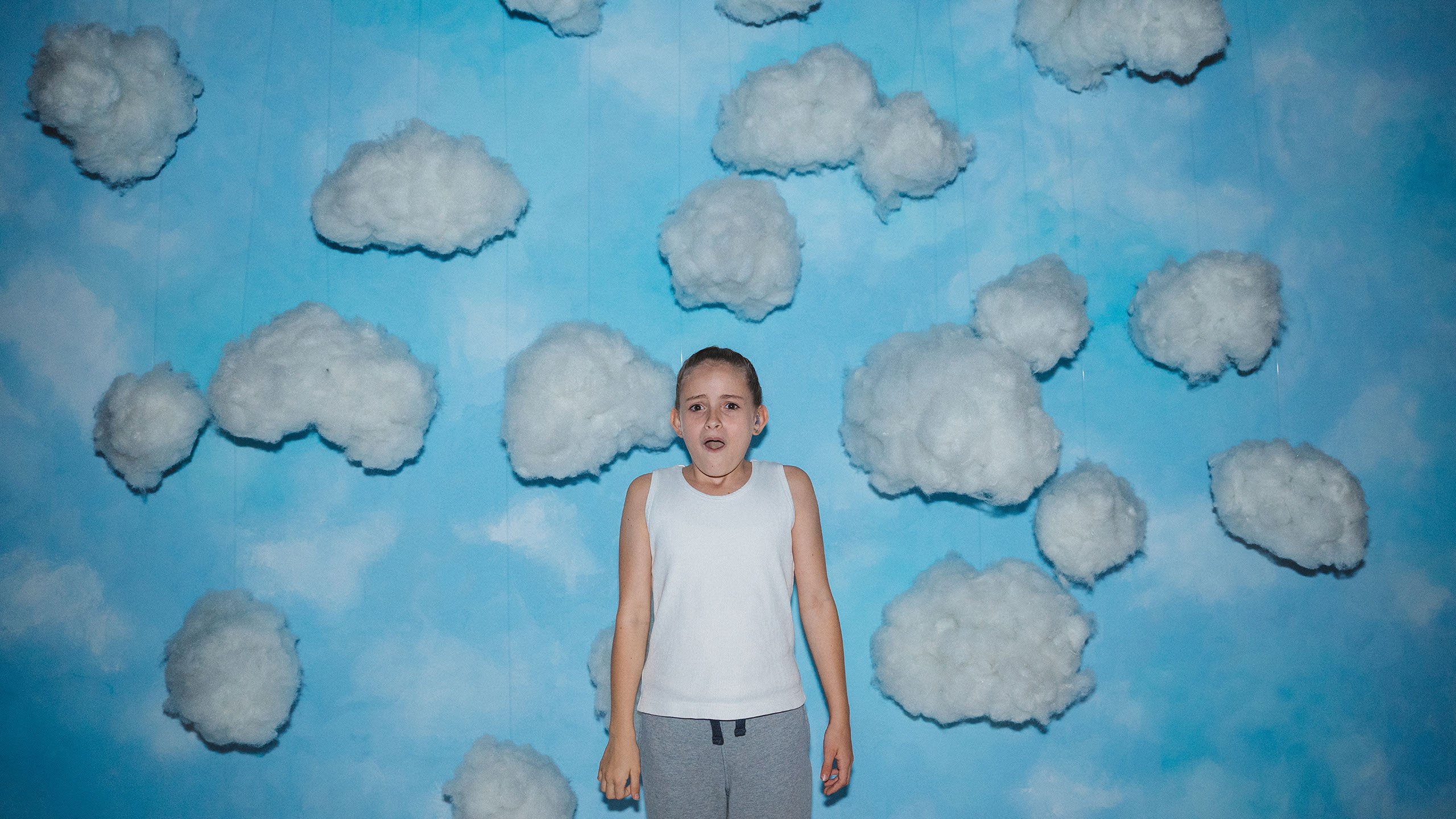 Although 12-year-old Georgie (Lola Campbell) lives alone in a London council flat after her mother died of cancer, Scrapper is worlds away from a film on working-class woes, à la Ken Loach. "We wanted it to be about the joy of her existence," said Theo Barrowclough, the film's producer, in a Q&A following its Sundance premiere.
British director Charlotte Regan, who forged her career helming short films and low-budget music videos, makes her feature debut with Scrapper. The film is about a self-reliant adolescent girl whose father leaps over the backyardfence after a years-long absence and wants to reenter her life. Scrapper won the World Cinema Grand Jury Prize in the Dramatic section, as well as being voted number one in that category by 367 critics in an IndieWire poll.
The Sundance jury wrote, "A charming and empathetic film full of integrity and life. Scrapper is a poignant study on grief and how the protagonist attempts to shrink her world. Through a child's eyes, we observe abandonment, detachment, and coldness, delivered with love, humor, and warmth. The jury was drawn by the honest and sincere performances, strong direction, playful cinematography, and impressive script. The authenticity and command of place and space by the filmmaker and her insistence in creating a world where pain and joy align perfectly delivered a story full of heart and soul."
The world Regan creates is mostly from Georgie's perspective. She pals around with Ali (Alin Uzun) and supports herself by stealing bikes. Until her boyish dad, Jason (Harris Dickinson), enters the picture, it's just Georgie and Ali. Since both actors were children making their acting debut, the priority of the director and British cinematographer Molly Manning Walker was to make them feel comfortable. That meant no blocking, no marks, no lights on floors, a wireless mic on emotional scenes, and lots of wide locked frames where the kids could move around as they pleased.
Walker shot with an Arri Alexa Mini and Meru anamorphic lenses — anamorphic because they wanted a heightened world and to avoid a Brit-grit look. There is much panache in the visual storytelling: whip pans, breaking the fourth wall, mixed aspect ratios, dialog boxes for the resident spiders, and Jason in the kids' imagination depicted as a vampire, jailbird, and gangster. You can tell the director had a background in music videos. The cinematographer has done her share of music videos too, working with such high-profile names as ASAP Rocky, James Blake, FKA Twigs, and Wolf Alice.
But the heart of the film lies in the father–daughter relationship. Georgie is leery at first, and for good reason. Jason disappeared soon after she was born ("We were young, we weren't getting along, she told me to leave," he tries to explain) and now seems to be in over his head. But they bond over scratching serial numbers off stolen bikes, and we watch them mature and open up to each other. Georgie is such a vibrant, resourceful youngster that you desperately want her to have a happy ending, which she does.
Sorcery
Cinematographer: María Secco
Director: Christopher Murray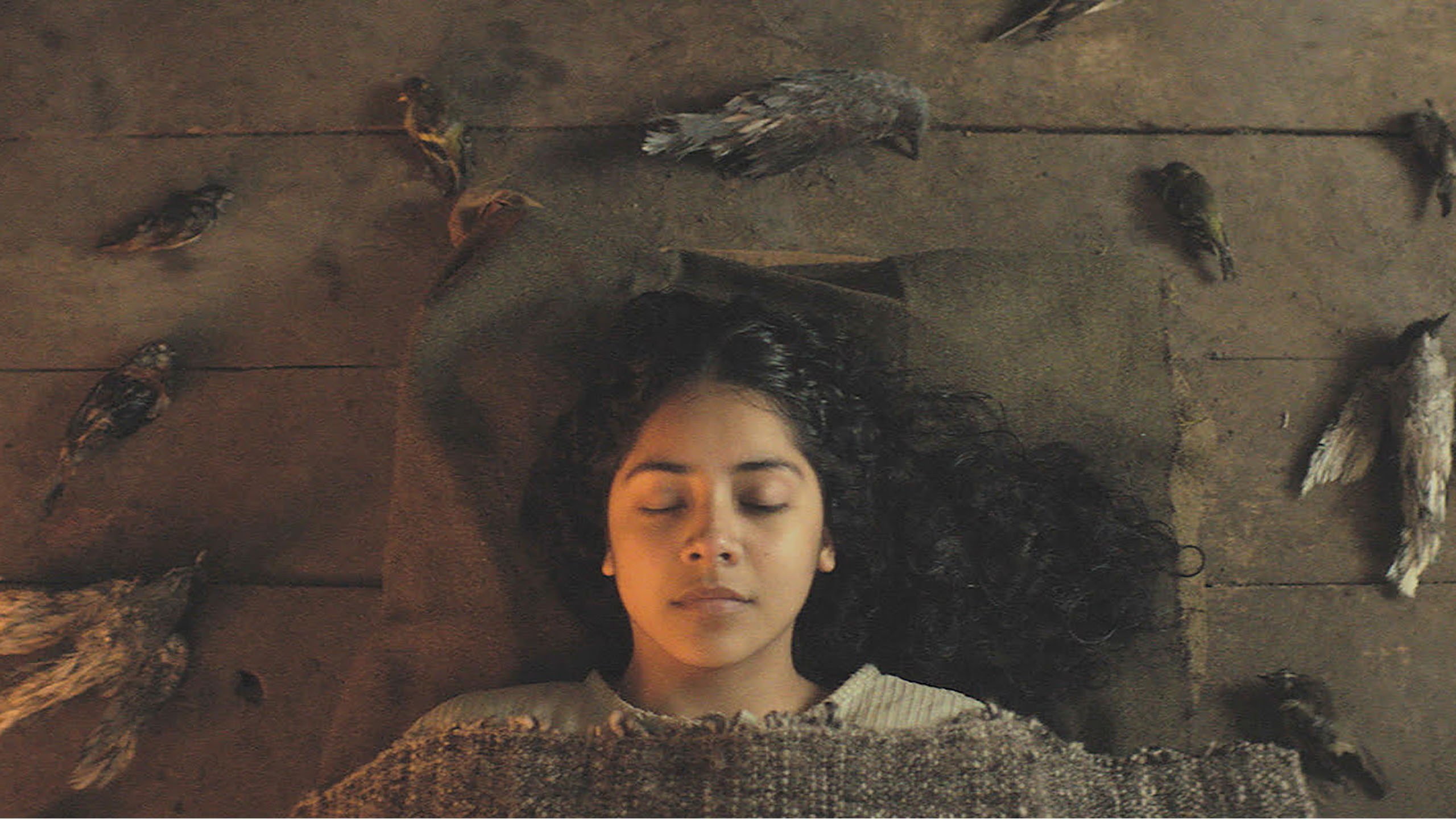 Amid spells for invisibility, for killing flocks of sheep, and for changing people into dogs, Sorcery casts its own magic spell. The film is based on an actual 1880 witchcraft case on the island of Chiloé, off the coast of Chile. The trial happened after Chile was founded and the new government had begun its subjugation of indigenous communities — in this case the Huiliche, natives of the island.
Chilean director Christopher Murray had heard about this case ever since he was child. The state brought proceedings against the Huiliche people, or more specifically the Recta Provincia, a secret indigenous society that practiced witchcraft. Murray, a former documentary filmmaker, went to Chiloé to live with the Huiliche for three years, gathering stories about sorcery as practiced on the island.
He cowrote a script about a 13-year-old Huilliche girl, Rosa Raín (Valentina Véliz Caileo), who works for a family of German settlers. One morning, she goes outside to find the sheep all dead, evenly spaced out like on a checkerboard. One has an indigenous braided cord tied around its neck. The German father blames Rosa's father and promptly sics his dogs on him, killing him right before his daughter's eyes. Rosa seeks justice, first from the mayor and then from the church. The priest directs her to Mateo (Daniel Antivilo), who leads the secret society of sorcerers. The film then becomes a story of empowerment as Rosa learns how to find justice outside the colonialists' laws.
Cinematographer María Secco wrote in an email, "What most drew me to the movie, apart from the script which I loved, was the anthropological investigation Christopher had worked on, where past events and the present would be related. The fascinating true events in Chilote history, this whole concept of state versus sorcerers, and the fact of working with actual descendants" also attracted her.
The look is desaturated, with the muted colors of 19th century houses and clothes. In terms of camerawork, "We wanted to move smoothly, as if the camera had a spirit that had woken on the island that morning when the story begins and the lambs are all dead," Secco writes.
She shot with an Arri Alexa Mini in open-gate mode. The camera was coupled with Cooke anamorphic lenses and mounted on a Trinity stabilizer. That being the case, "The small size and weight of the camera was very helpful," she says. Camera operator Mirko Zlatar shot inside "palafito houses full of smoke, inaccessible forests, stormy seashores, and above all under continuous unpredictable rain." Secco found the idea of shooting on a remote island in the middle of winter appealing for the atmospheric spell it provides.
"We wanted to be able to remain deeply rooted in the natural world," she says. "Those forces which seem even stronger down there make us feel vulnerable, so the crew was prepared to shoot in almost all weather conditions."
Speaking of the choice to shoot anamorphic, Secco says, "We wanted to profit from the depth of field and the flare, and softness of anamorphic. It reminded us of the effect of the dew and fog in the windows during winter on the island." The forests conjure magic, with their deep dead-end gullies, and the Huilliche's interiors are rustic and cave-like.
"We could bring little lighting equipment, and we wanted the atmosphere and lighting situations to feel as if we were really living in that century on the island. So many interiors are lit with actual fire," Secco says. "The technical producer Juan José Ramdohr built some artifacts fueled by gas that were helpful; also the art department lit real fires and fire torches, depending on the scene."
Murray said in Sundance's Meet the Director video, "This is a film based on a real case during the colonization process of the south of Chile. It reflects on sorcery as a path of political resistance, but also from an intimate point of view, understanding sorcery as a force capable of empowering, transforming, and creating new kinds of relations. But it was also fundamental to understand how this violent case that happened in 1880 still strongly resonates in the contemporary political conflict that is happening right now in that territory."