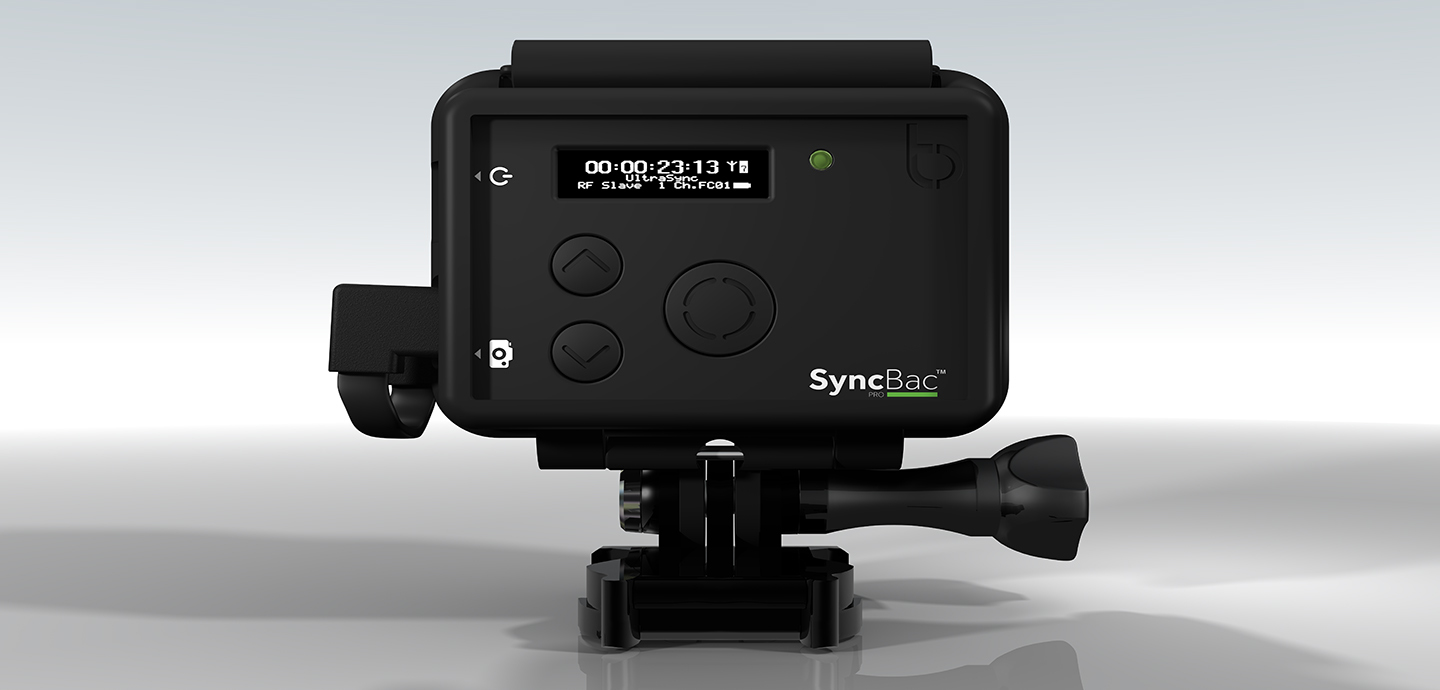 SyncBac Pro for GoPro Hero6 Black
A wireless and embedded timecode sync solution to link multiple cameras.
Currently the only available timecode system for GoPro action cams, Timecode Systems' SyncBac Pro solution now accommodates the latest flagship model in the line, the GoPro Hero6 Black. The SnycBac Pro will produces a frame-accurate timecode MP4 file at the source to allow synchronization of multiple camera units, including advanced camera systems, DSLRs, and audio when used with Timecode Systems' long-range Blink RF network.
Capable of sharing timecode and metadata wirelessly at up to roughly 200 meters (656 feet), the SnycBac Pro allows control of cameras through smartphones, tablets, and Macs. Ethernet or WiFi can be used to connect to the app using a Timecode Systems :pulse, a compact timecode generator receiver and metadata hub, as a master unit.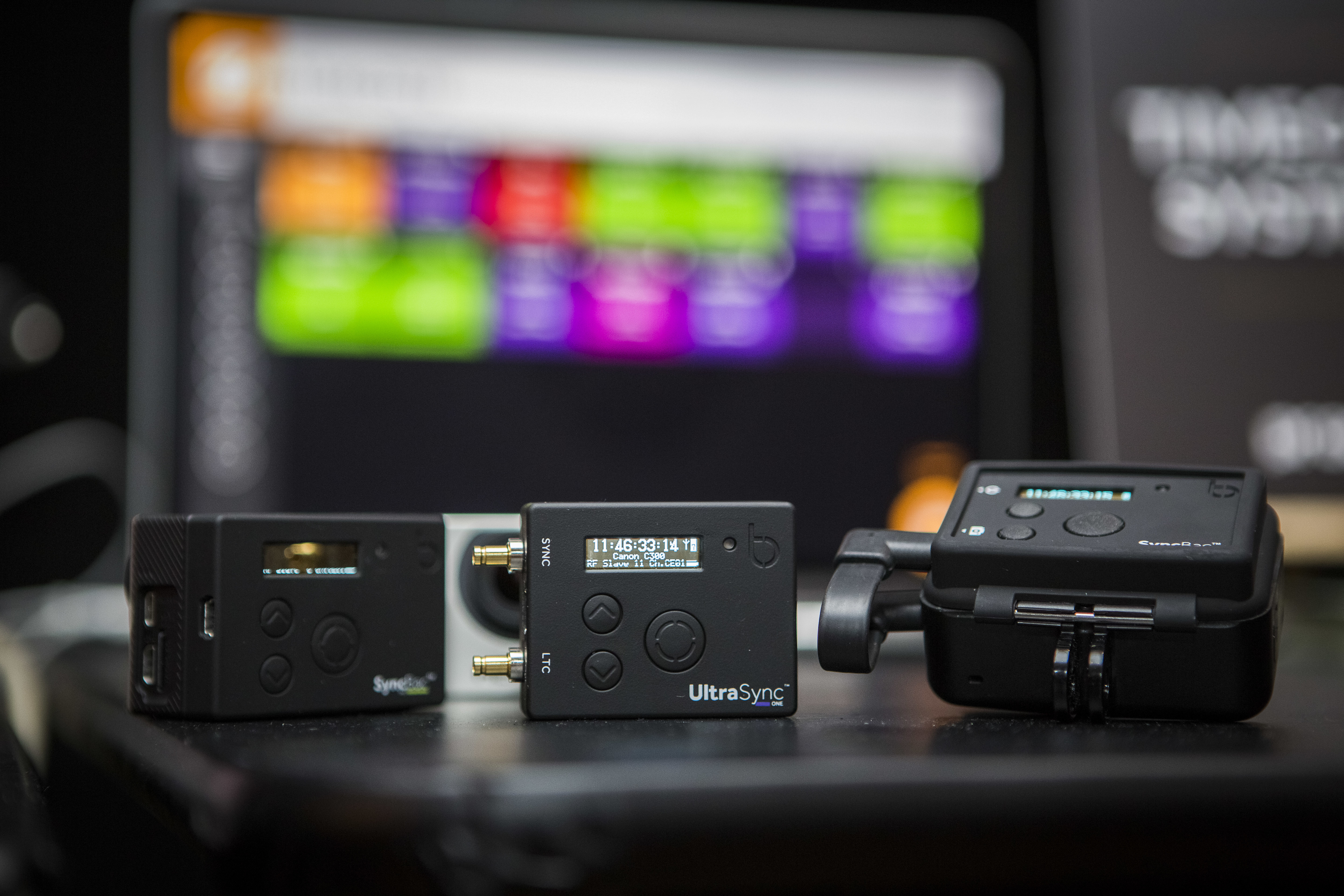 A cable and backdoor frame is provided to connect the SyncBac Pro to the camera through USB-C. Timecode-sync is not available in the GoPro Hero6 Black out of the box, but GoPro cameras are often used professionally for pov shots and areas where placement is an issue, or where there may be damage to a camera.
Housing between six to 24 GoPro Hero models, the company also produces a customized range of 360Rize SyncBac VR rigs for GoPro Hero4 cameras. The free Blink Hub application gives all controls to set camera parameters globally while monitoring SD cards and power. For stitching, the SyncBac Pro systems are compatible with the Kolor Autopano Video Pro software.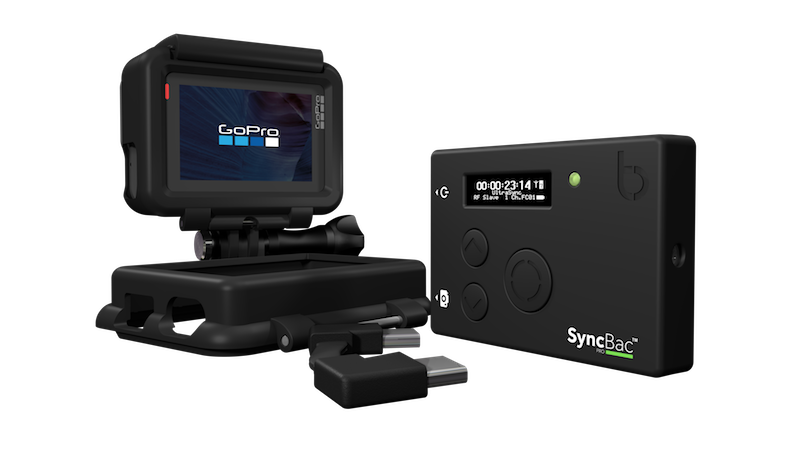 "The feedback we're getting from users suggests around 85 percent of postproduction time can be cut by using our GoPro sync solution rather than manually syncing non-timecoded GoPro media," explains Paul Scurrell, CEO of Timecode Systems. "The new SyncBac PRO now brings the same time- and cost-savings to productions as users update their kits to add GoPro HERO6 cameras."

Supported GoPro frame rates for MP4 timecode are 24/25/30/50/60 fps settings only. Timecode Systems' solutions have been used for productions including The Grand Tour, Gold Rush and The Island with Bear Grylls.