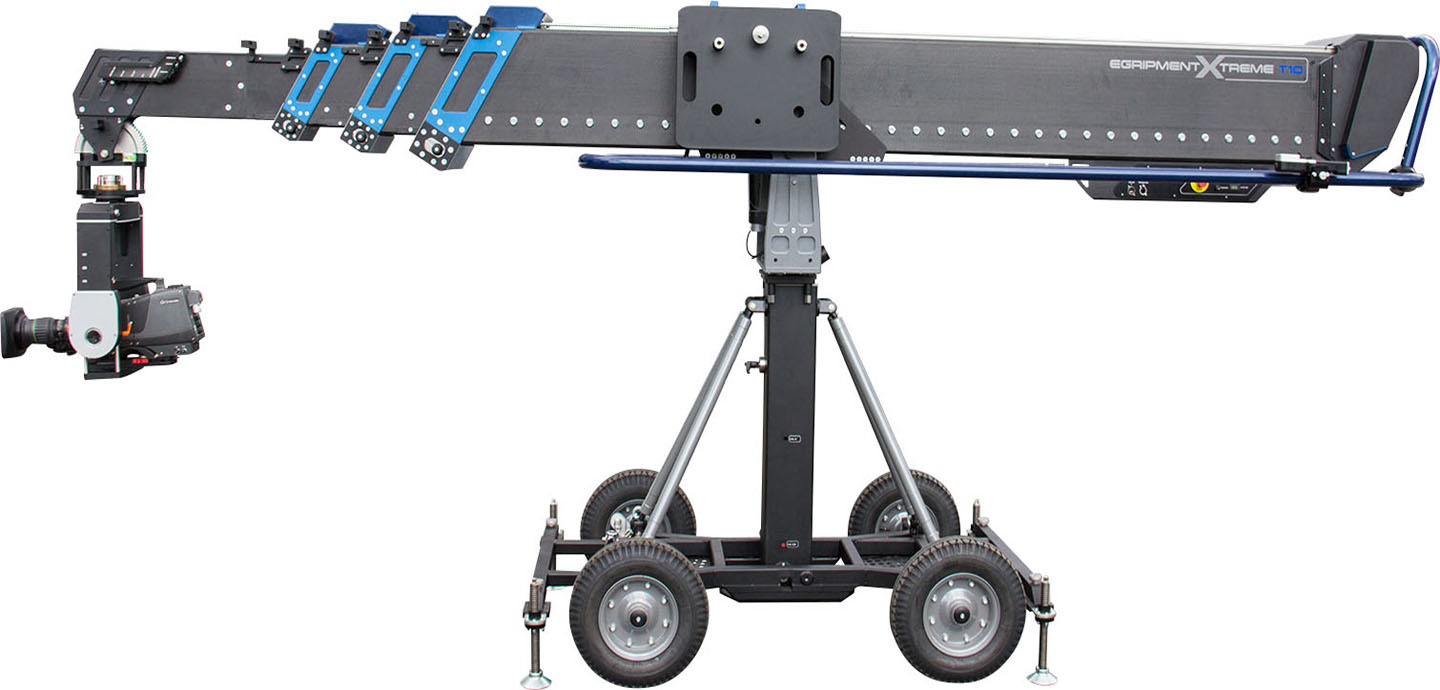 Egripment Offers Xtreme T10 Crane and More
New carbon fiber telescopic camera crane, slider and remote heads from Egripment Support Systems.
David Alexander Willis
New carbon fiber telescopic camera crane, slider, and remote heads from Egripment Support Systems.
Known for more than 35 years of camera remote and motion solutions, Egripment Support Systems has updated their lines of telescoping supports with the Xtreme T10 Crane. Supporting up to 99 lbs., the company says that the Xtreme T10 is not just a scaled-down version of the flagship Telescoping Xtreme T12, which was introduced in 2010 and can hold up to 132 lbs.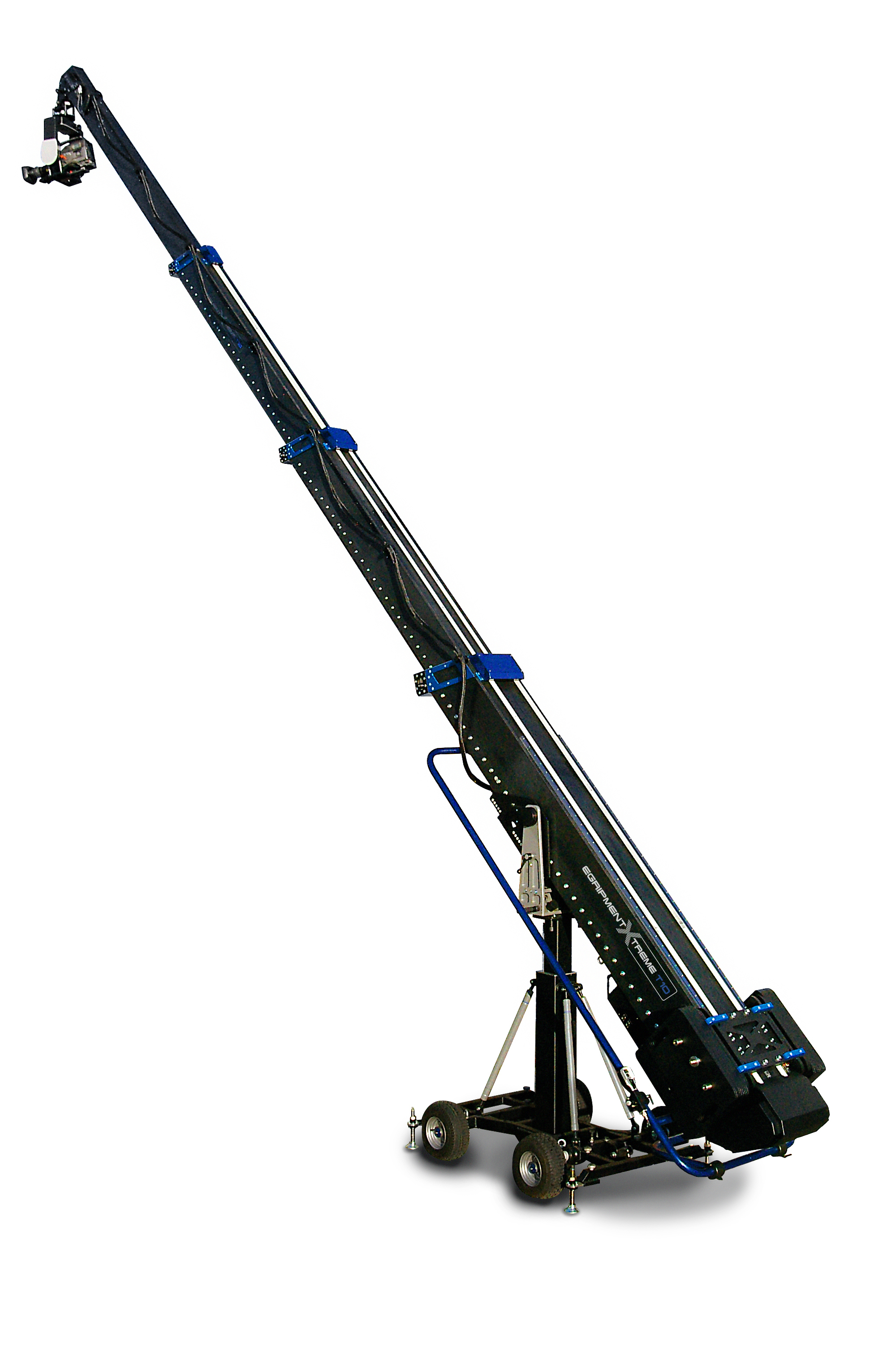 Instead, the Xtreme T10 was engineered from the "ground up" with improvements made for precision and fluidity. The arm reaches from 6.2' through 24.6', giving an operational head length of 14' to 31.7'. Maximum telescoping speed is 7' per second.

With camera encoding available for each axis of motion, remote operations have been specifically engineered to meet the remote operation needs of AR and VR capture. Egripment has a number of encoding solutions available. (In addition to equipment, they are a rental house, providing the latest in professional encoding options for AR and VR video.)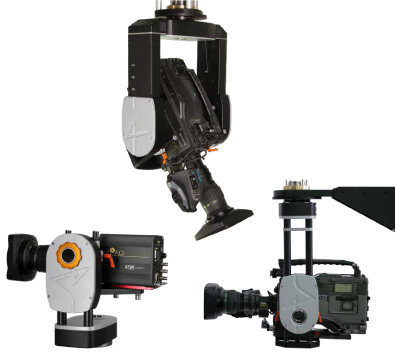 More gear was released by Egripment at the same time, including a Dolly and Telescoping column specifically sized for the Xtreme T10. As a completely new line of remote heads for midsize cameras, Egripment's latest 205, 301, and 306 Remote Camera Heads will now be offered alongside the previous HotHead, HotShot, MiniShot, MicroShot and Scanner Elite heads. Ideal for live productions, events, and sports, the heads can be used by multiple or single operators as standalone remote-control camera head solutions.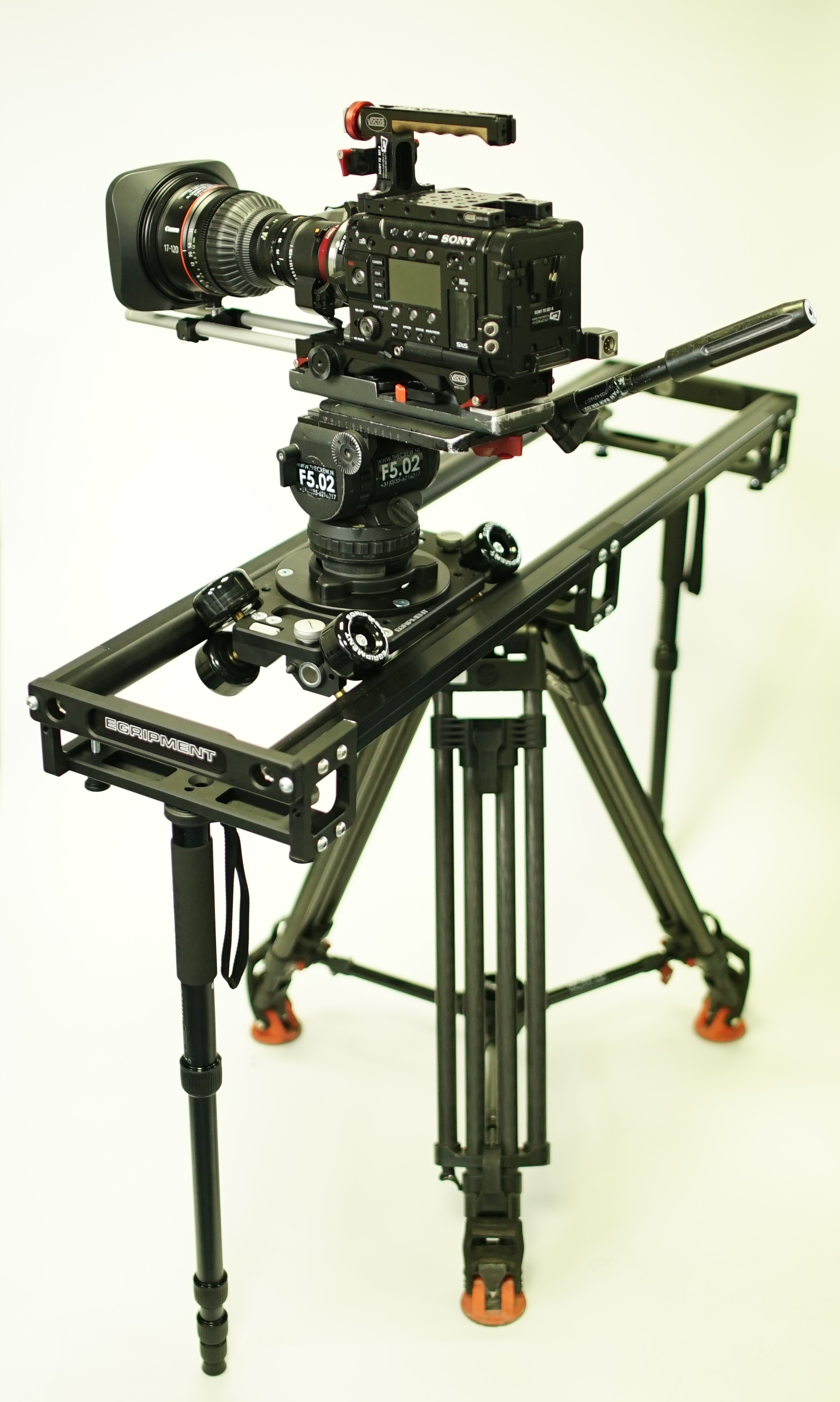 For fast setup, the company's recently announced 407 Egripment Slider can be stowed in a typical Pelican 1770-sized case while completely mounted to its track. With adjustable leveling feet, the 3' aluminum track can be extended to longer lengths. Crossbars have mounting options for 150mm or 100mm bowls as well as standard lighting stands or monopods. Carrying up to 44 lbs., the 407 Egripment Slider can also be used over- or underslung.

Egripment manufactures a number of other cranes, mini jibs, towercams and fly cams.