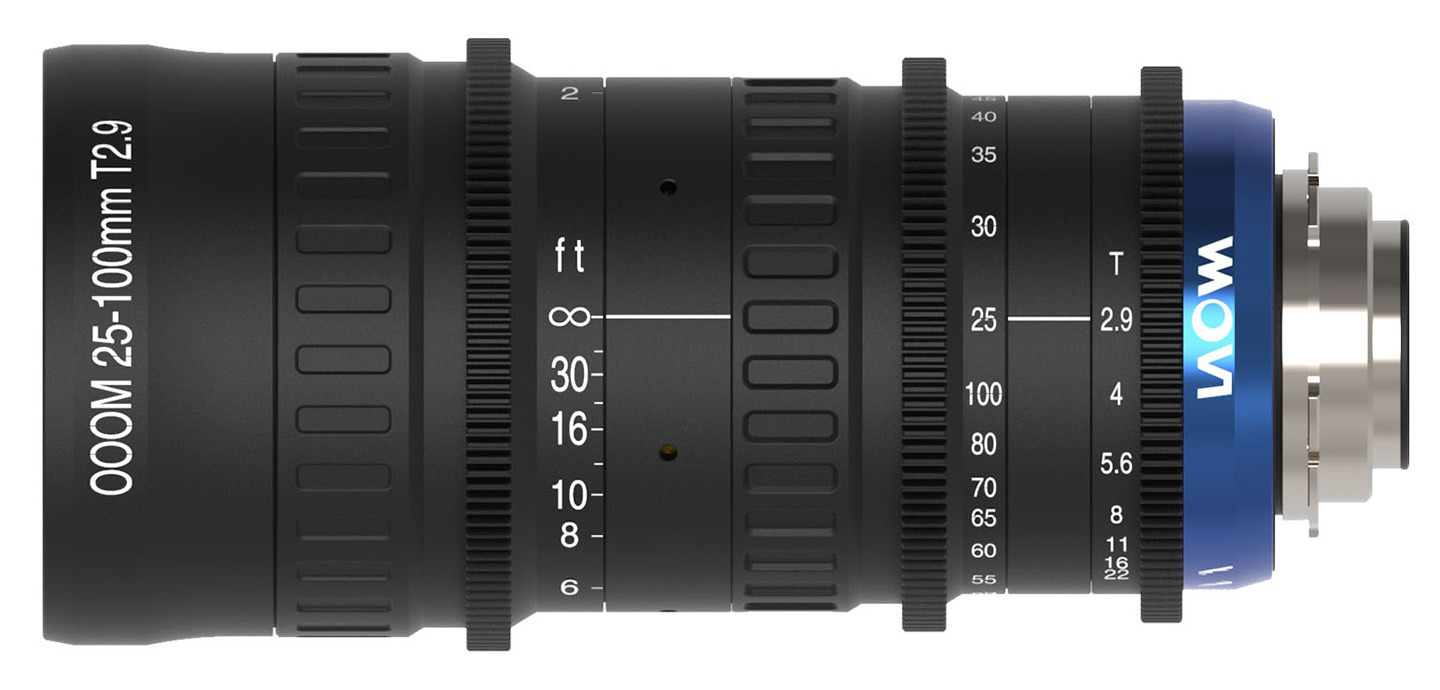 Laowa 25-100mm (T2.9) Lightweight Zoom Joins Venus Optics Lineup
Photokina 2018: Eight lenses for PL, MFT and drones, plus Venus Optics' first foray into cinema zooms.
David Alexander Willis
Photokina 2018: Eight lenses for PL, MFT and drones, plus Venus Optics' first foray into cinema zooms.
In addition to the new Laowa OOOM 25-100mm (T2.9) cine lightweight zoom, Venus Optics now offers total of 12 new focal lengths. They released four other models at Beijing P&E, China International Photograph & Electrical Imaging Machinery and Technology Fair just this past May.
The Laowa OOOM 25-100mm (T2.9) is the first cinema-style zoom from the company. Unlike many other cinema lenses repurposed from still lens designs, Venus Optics reports that the optics and lens barrel have been designed specifically for digital cinematography. Mitigating lens breathing to "zero," the zoom is parfocal to maintain detailed focus throughout the 4x zoom range.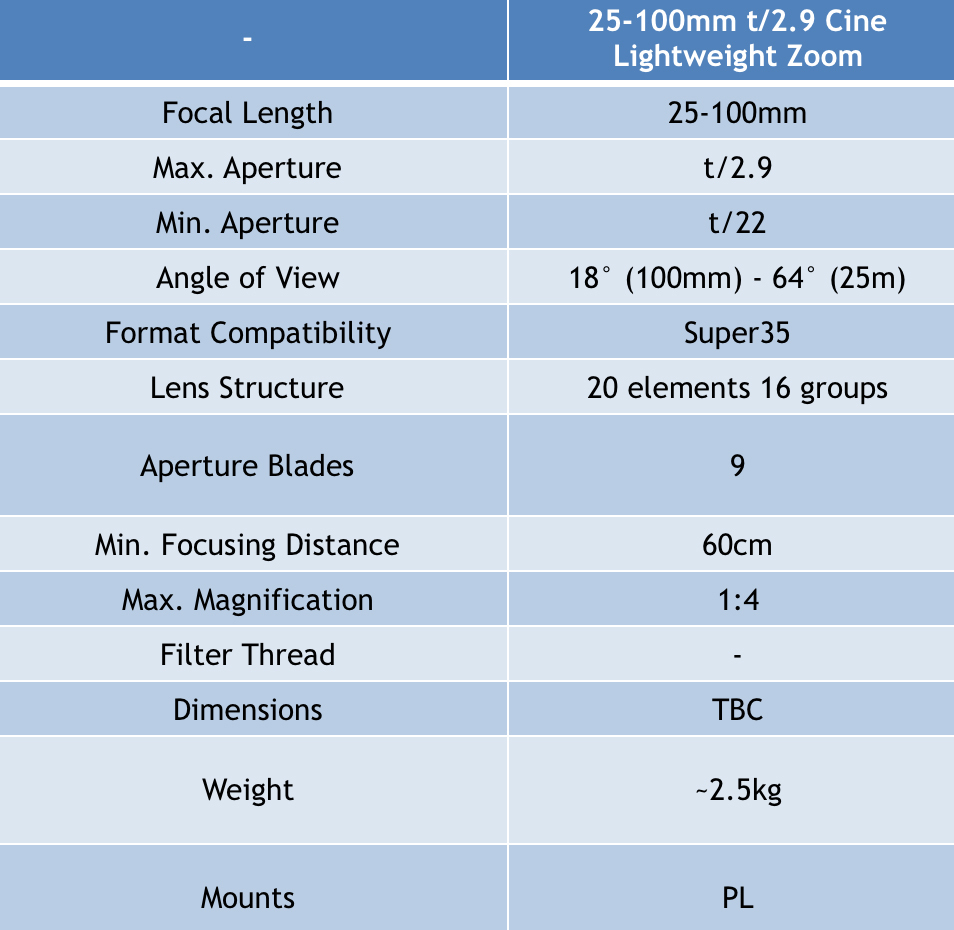 Weighing 2.16lbs, it's also lightweight for a constant-aperture zoom. The T-stop has independent aperture ring with industry standard 0.8 mod / 32 pitch gearing to accommodate follow-focus and other lens attachments. With 270-degrees of barrel rotation, the internal iris is clickless.

Starting off the list of other lenses, the Laowa 7.5mm (T2.1) Cine Lens for MFT mount and Laowa 9mm (T2.9) Zero-D Cine Lens for Sony E mount — weighing in at 180g (0.4lbs) and 250g (0.55lbs) each — are re-housed iterations of the same optics from Laowa's versions for still photography announced this past May at $499 for mirrorless APS-C cameras.
With Sony E, Fuji X and Canon EOS-M mounts, the 35mm equivalent focal length is around a 13mm. Adding stepless aperture and focus rings, the exteriors have also been given standard 0.8 mod gears.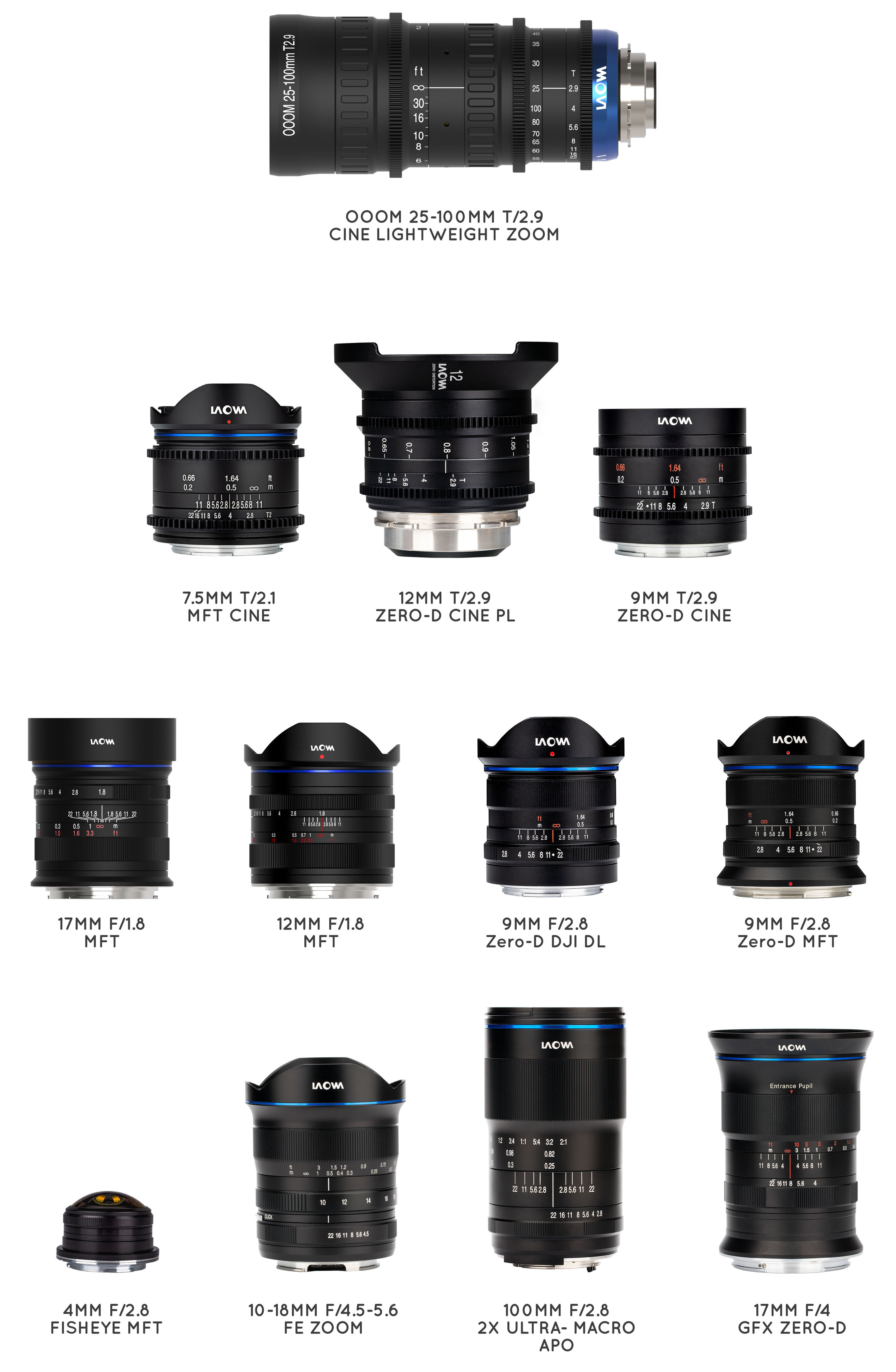 For PL mount, Venus Optics also manufactures the 12mm (T2.9) Cine Lens, a similar mod of an existing design. Thanks to the large illumination circle and ultra-wide 122-degree angle of view, it will cover the 35mm VistaVision sensors like the RED Monstro 8K VV. At 650g (1.4lbs), it also has a 0.6' (18cm) minimum focus distance and 270-degree barrel rotation.

As another ultra-wide option, the Laowa 9mm (T2.9) Zero-D Cine joins Laowa's 7.5mm (f2) MFT lens for DJI Inspire drones with X5 gimbals as a solution for the DJI Inspire 2 with X7 gimbal. Providing an effective 118-degree angle of view, they claim it as the widest currently available for the drone and camera combination. Providing a "DL" mount for "easy lens switching," the image circle is also large enough to cover Super 35.
Venus Optics is positioning the Laowa 10-18mm f/4.5-5.6 FE zoom as the widest available capable of covering full-frame Sony E-mount cameras. With a 37mm rear-filter slot, a length of less than 4", and weight of 500g (1.1lbs), it has 14 lens elements in 10 groups with two aspherical elements and an extra-low-dispersion element to produce the 102-degree (18mm) to 130-degree (10mm) angle of view and minimum focus of 15cm for macro photography.
For dedicated Micro Four Thirds mount cameras and drone systems, Venus Optics will shortly release the Laowa 17mm (f1.8) MFT, Laowa 12mm (f1.8) MFT, Laowa 9mm (f2.8) Zero-D MFT and the Laowa 4mm (f2.8) Fisheye MFT with 210-degree angle of view. With MFT equivalence in 35mm, that's a 2x crop for roughly the same field of view as a 35mm, 24mm, 18mm and 8mm, respectively.
The widest available native lens option for Fujifilm G-mount cameras, their Laowa 17mm f/4 GFX Zero-D gives field of view equivalent to 13mm in 35mm format (113 degrees). The 100mm f/2.8 2X Ultra Macro APO, announced for Photokina, is Laowa's second full-frame 2:1 macro lens. For Canon EF and Nikon F mount models, respectively, they have enabled automatic aperture control and aperture coupling.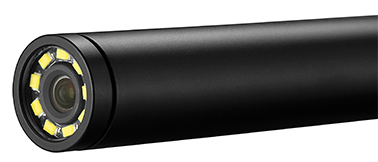 Already available for preorder from $1,499, with expected shipments in November, the Laowa 24mm (f14) Probe with 40cm (15.7") barrel was the second-highest-grossing Kickstarter raise for a lens solution. The waterproof front gives a bug-eye perspective, giving 2:1 macro at only 2cm from the front of the lens in a wide 84.1-degree field of view.

The Probe will cover full frame in Canon EF, Nikon F, Sony FE, Pentax K and Arri PL mounts. The $1,699 Cine-mod version of the lens adds standard gear focus and aperture rings for videography.

Pricing and date of release are not yet available for most of these new lenses. Manufacturer of the Laowa brand of lenses, Anhui ChangGeng Optical Technology Company Limited (also known as Venus Optics) is based in Hefei, Anhui, China. Laowa is distributed worldwide.
Follow Laowa and Venus Optics on Twitter, Instagram and Facebook.
Stay up to date with American Cinematographer on Facebook, Instagram and Twitter.