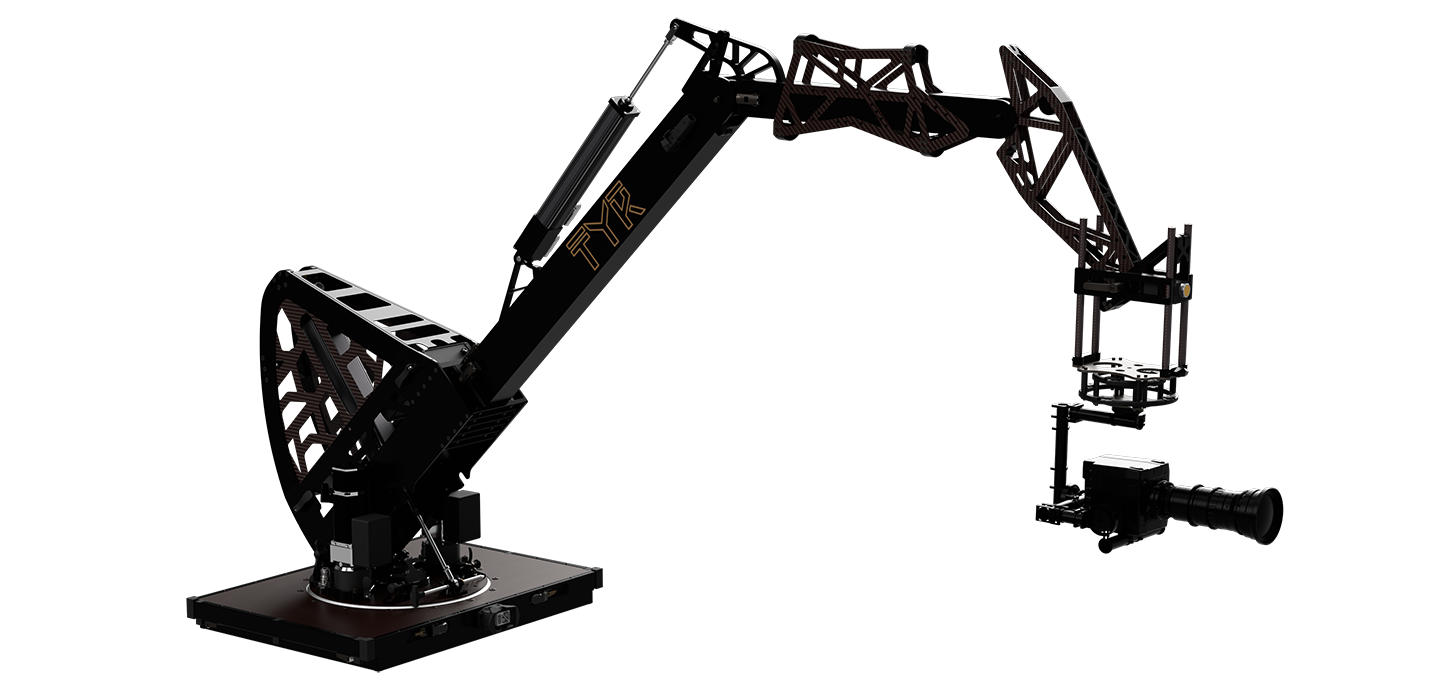 The Tyr Russian Arm Reaches Out
Fast setup and safe rigging of this vehicle-based system is detailed on a database of more than 300 cars.
David Alexander Willis
Fast setup and safe rigging of this vehicle-based system is detailed on a database of more than 300 cars.
Designed for toolless installation within 30 minutes, the Tyr, named for the one-armed Norse god of war, is a "take away" Russian Arm with four different operational modes. With more than 300 stored automobile configurations, dead zones and safety parameters are calculated automatically by car and gimbal settings. Distance and height limits can be set manually, and the included "rugged" tablet and dedicated application will intuitively run new users through full tutorial and safety checklists.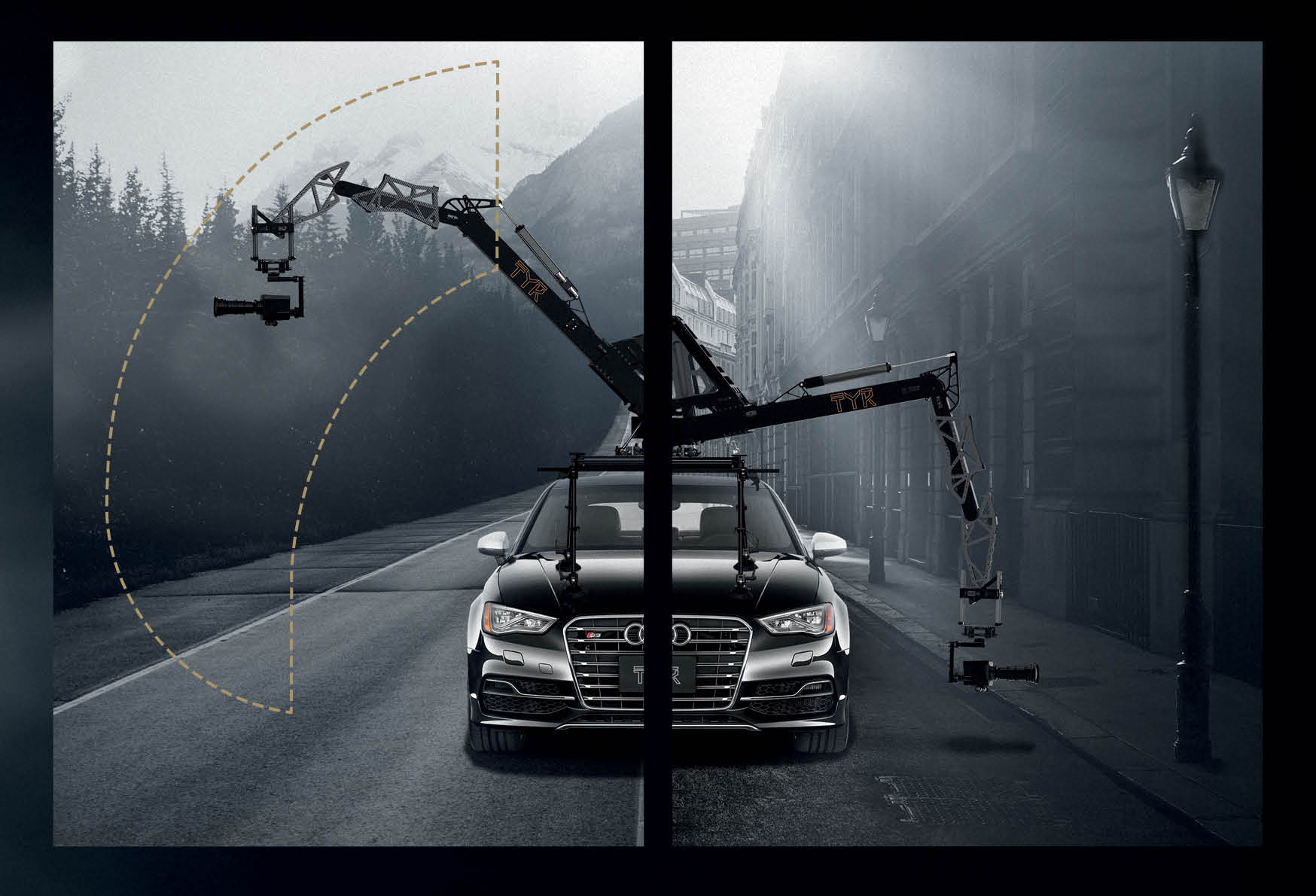 Working remotely at up to 250 m (270 yards), the app displays live and detailed feedback on the Tyr Russian Arm's positioning. With a 25 kg (55 lbs) payload, it's compatible with most popular camera systems, including the Alexa Mini, Red Weapon, Canon C500, Canon 5D, Sony FS7, Sony F55, Blackmagic URSA and more. Gimbals such as the Shotover G1, Movi XL, Movi Pro, Movi M15, DJI Ronin 2 and DJI Ronin MX are also workable.

The Tyr Russian Arm can be rotated a maximum of three full turns in either direction for 1080 degrees of spin. An Extended Mode gives a large arc of control with three-axis movements for in/out, 360 degrees (around the car), and up/down. The Compact Mode keeps the camera and arm within safety boundaries so inexperienced users can get used to the system. Overhead can be limited to less than 3' from a car to reduce the risk of collisions or accidents. There are two axes of movement: up/down, and 360 degrees around the car.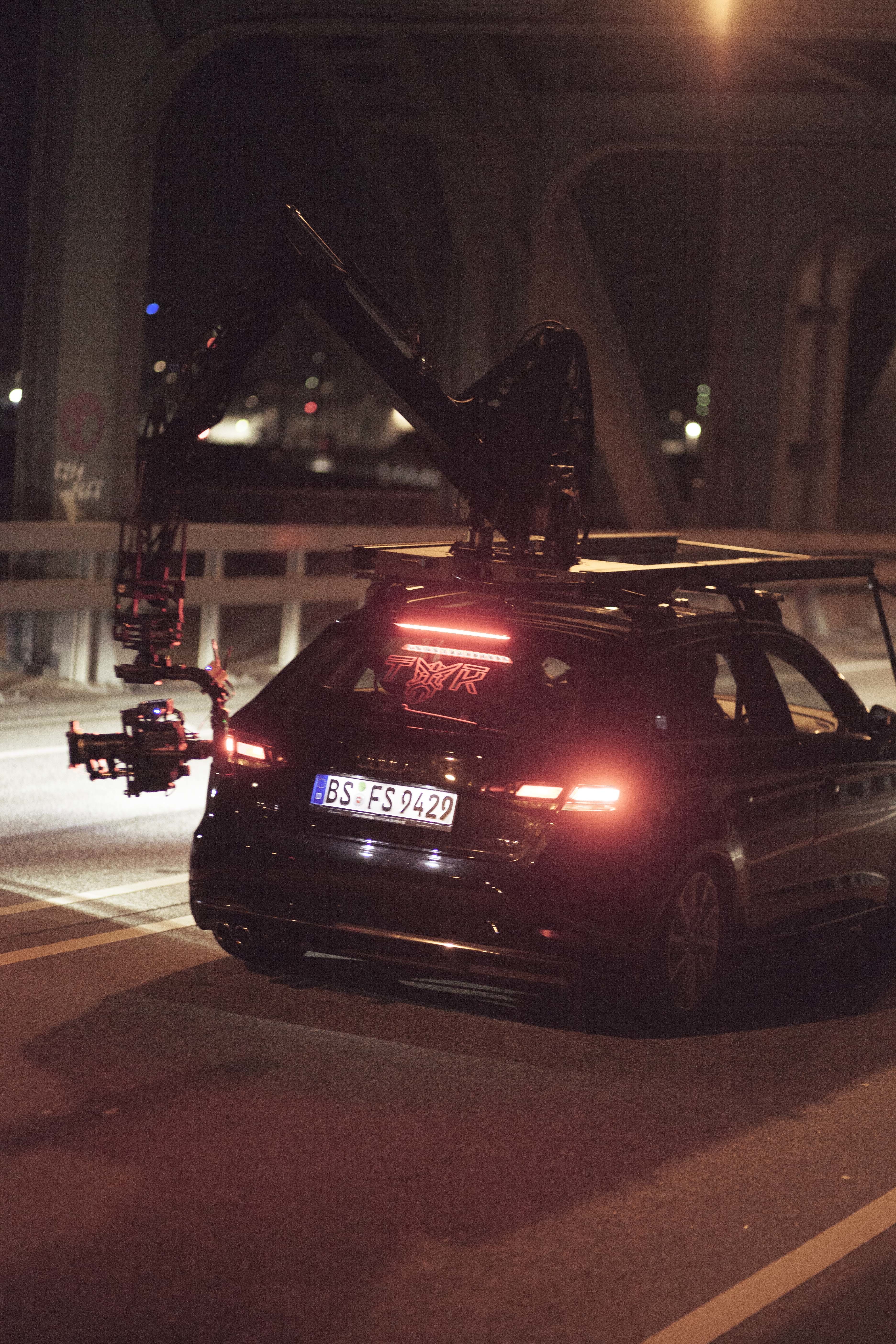 For shoots in more confined areas, a Garage Mode mounts the Tyr to the back of a vehicle. This setup can also provide tracking shots, even in car parks or narrow passages. Lastly, the fourth configuration, a Selfie Mode, is low-maintenance for easy attachment to cars. Also with tracking, the Selfie Mode can be used for car interiors.

A few of the Tyr's safety protocols include emergency stop buttons and two assistant switches to block all motions during gate check or lens changes, or if left unattended. For location work, the system is rated to be water- and dust-proof at IP 54. Arm rotation clocks in at a maximum of 80 degrees/s while lift speed is 1.3m/s (43'/s). Cameras can be manually slid from rear to front, and when mounted to the back, front support rails can be removed to shoot from unencumbered angles.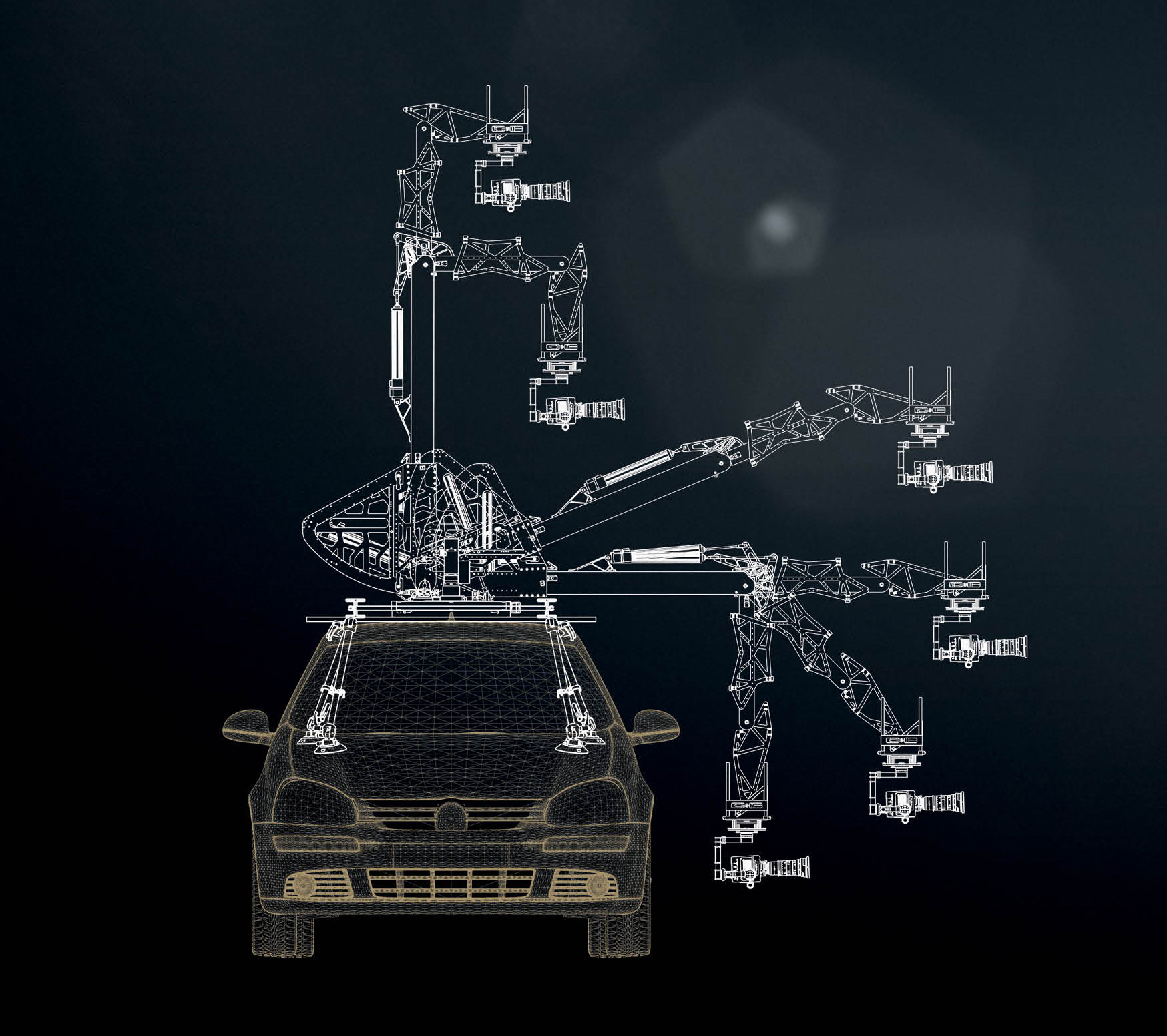 The rig is planned for delivery in May of 2018. For preorders or more information, contact Allgolden Limited at the Tyr Russian Arm website.