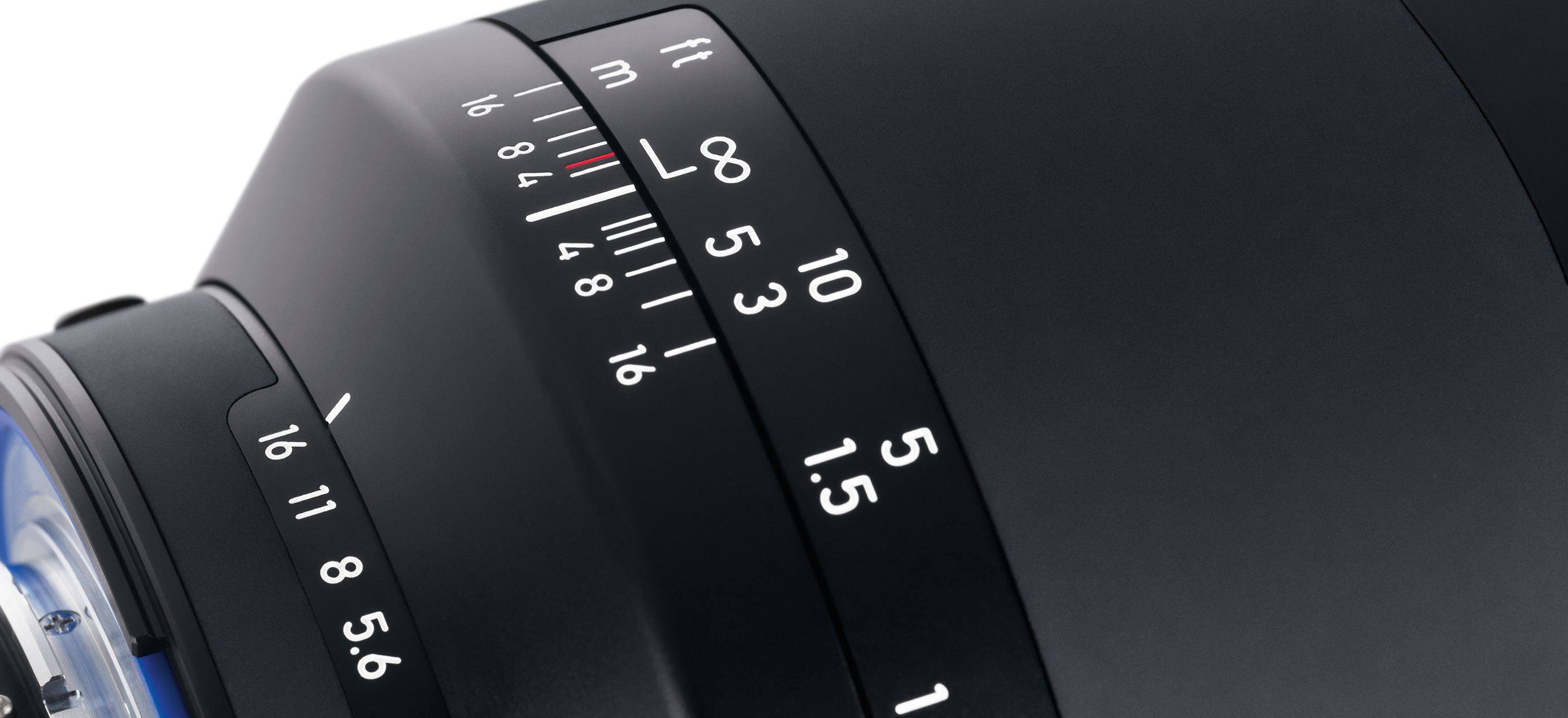 Zeiss Intros Milvus 35mm (f/1.4) Lens

The 10th focal length to join the Zeiss Milvus family of manual-focus, large-rotation, full-frame prime lenses for Canon EF and Nikon F mount systems.
David Alexander Willis
Based in Oberkochen, Germany, Zeiss has made a new addition to their Milvus line: The Zeiss Milvus 1.4/35 lens for Canon EF and Nikon F mounts. Zeiss says that the new Milvus 35mm (f/1.4) is particularly suited to portrait and landscape photography. "The high maximum aperture enables the subject to stand out clearly against the background, and the photographer can achieve creative combinations of focus and blur," says Christophe Casenave, Product Manager at Zeiss, via their press release. "The manual focus enables very exact focusing, and the creamy bokeh provides an excellent image look. And even at full aperture the image quality leaves nothing to be desired."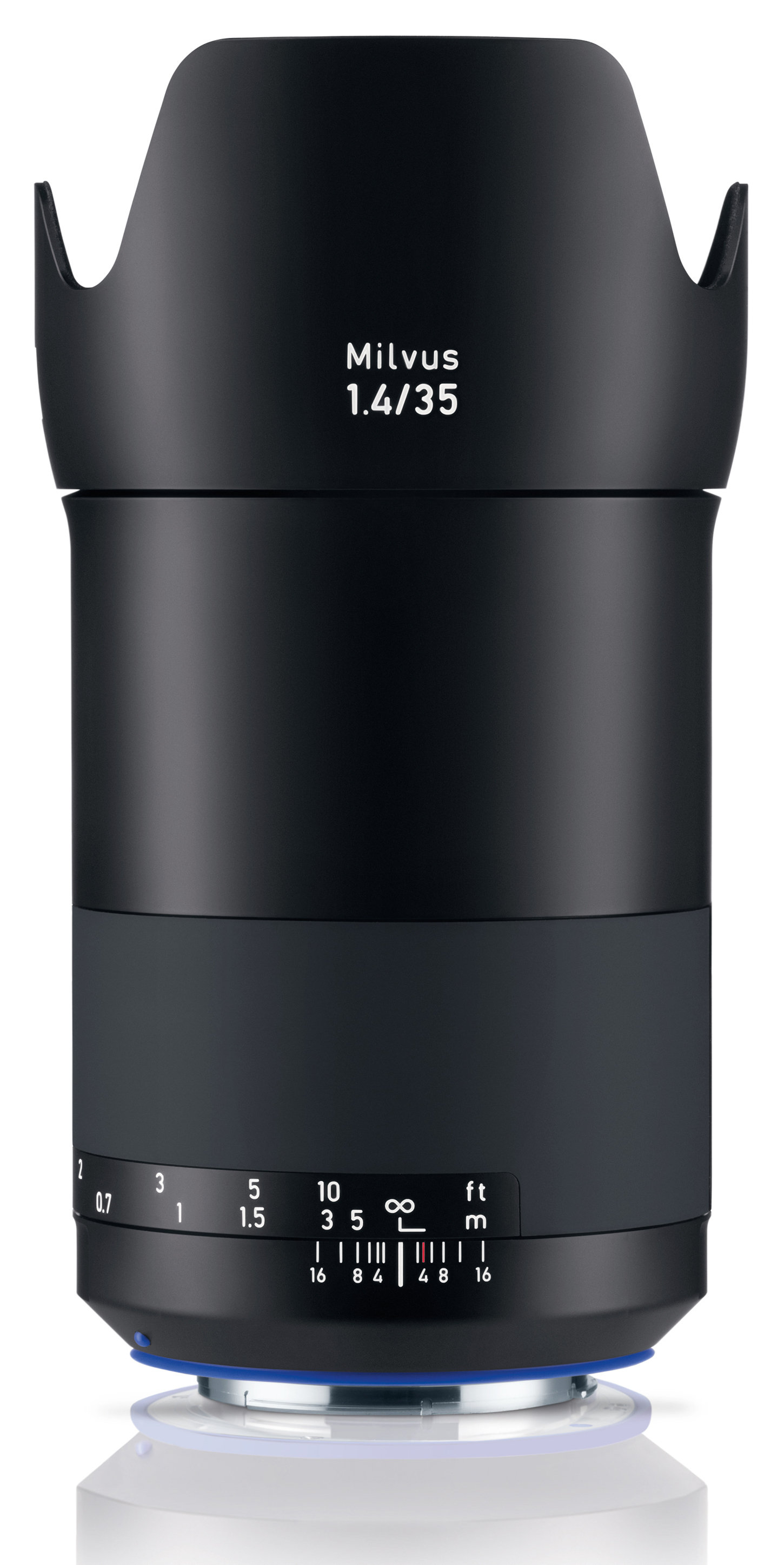 With a brand new Distagon-type optical design that uses aspherical lens element and five low dispersion elements for edge-to-edge sharpness, Zeiss claims practically no chromatic or spherical aberrations. The lens also includes rounded, 9-blade aperture, Zeiss T* Anti-Reflective Coating, and color matching across the entire set of 10 focal lengths. For follow-focus systems, Zeiss Milvus as well as Zeiss Otus and Zeiss Loxia lenses are also compatible with Zeiss Lens Gears, currently available in four sizes that list for a starting price of $179 each.
Housed in frosted, anodized metal barrel, the exterior design of the new Milvus 35mm (f/1.4) is splash, moisture and dust resistant thanks to weather-sealed construction at the lens mount and internal gasketing. Outer laser-engraved focusing and depth of field scales are provided alongside IR position dot and hard stops at infinity and minimum-focusing, which is 11.81". For Nikon F versions, as with the rest of the line of Milvus lenses, there is a de-click feature with included key that will allow the aperture to be set to continuously variable aperture for use with video rather than stopped as is more common for still photography.
The Milvus family of primes currently covers a focal length range of 15mm to 135mm. The term "milvus" refers to a genus of medium-sized birds of prey, and Zeiss seems to be aiming the Milvus line at the rising crop of extremely affordable cine lenses from the likes of Sigma, Fujinon and Tokina. They're also meant as much more affordable options over their top-of-the-line cine-style photo lenses, the Zeiss Otus line of cinema glass, which have a matched aperture of f/1.4 across the line, though at roughly twice the cost. For Sony shooters, Zeiss also released the Zeiss Loxia line.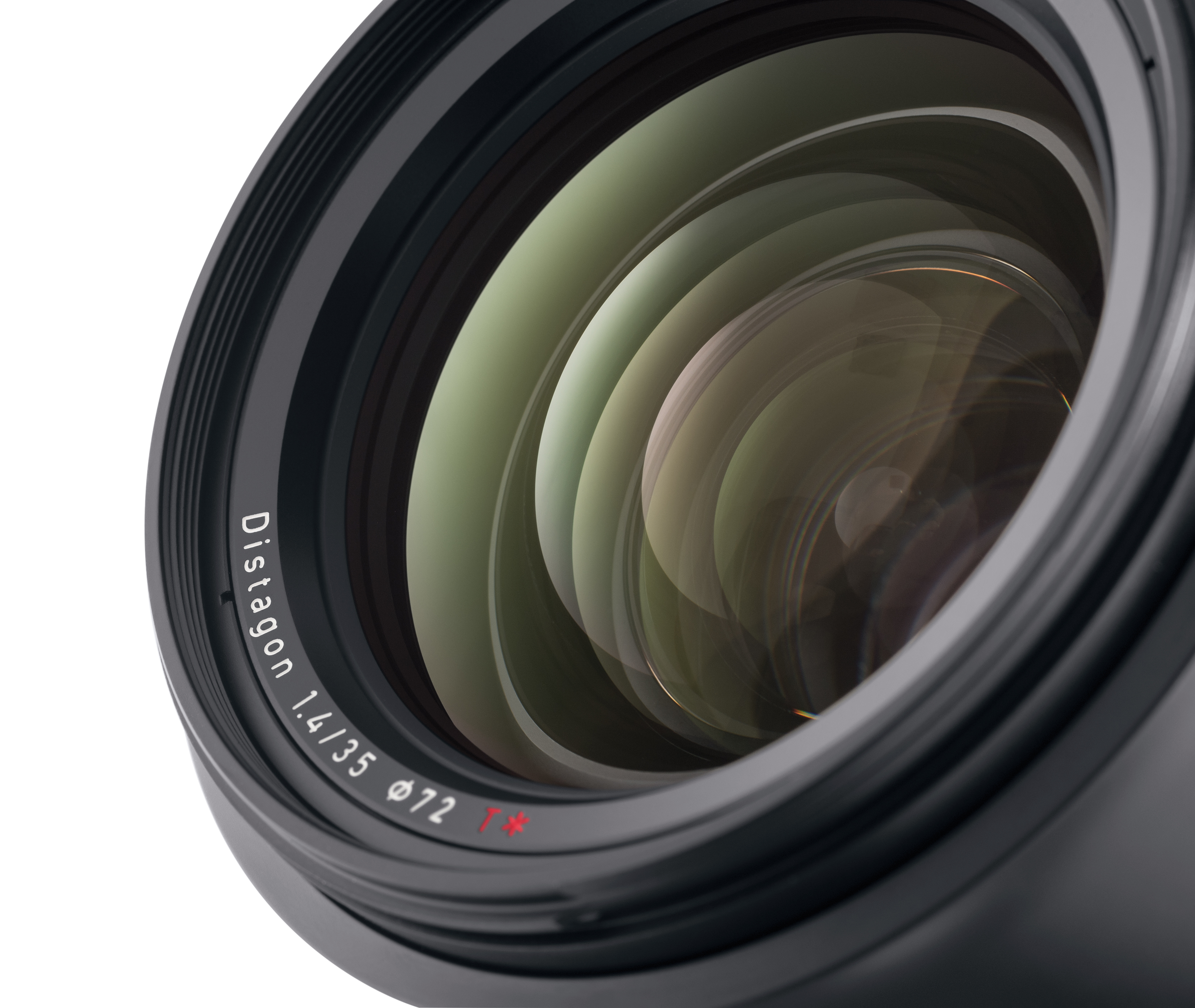 Known as ZE for the Canon EF mount and ZF.2 for Nikon cameras, the Zeiss Milvus 35mm (f/1.4) lenses are planned to be available from specialist dealerships starting in July. They will retail at a recommended price of $2,200, but both are currently available for preorder at $1,999. There are also a number of Milvus lens bundles kitted for savings in cost, and there is a Zeiss Milvus 35mm (f/2.0) available for several hundred dollars less.

Zeiss also, of course, makes several professional cinematography lensing systems, like the ARRI/Zeiss Ultra Prime and Master Anamorphic and Prime sets, the Zeiss CP.3 and CP.2 Compact Primes, Zeiss CZ.2 Compact Zooms, and the Lightweight Zoom LWZ.3 21-100mm.
Find out more at zeiss.com.