President's Desk: Tuxedo Time
Kees van Oostrum, ASC offers his thoughts on the Academy Awards and the judging of cinematography.
Kees van Oostrum, ASC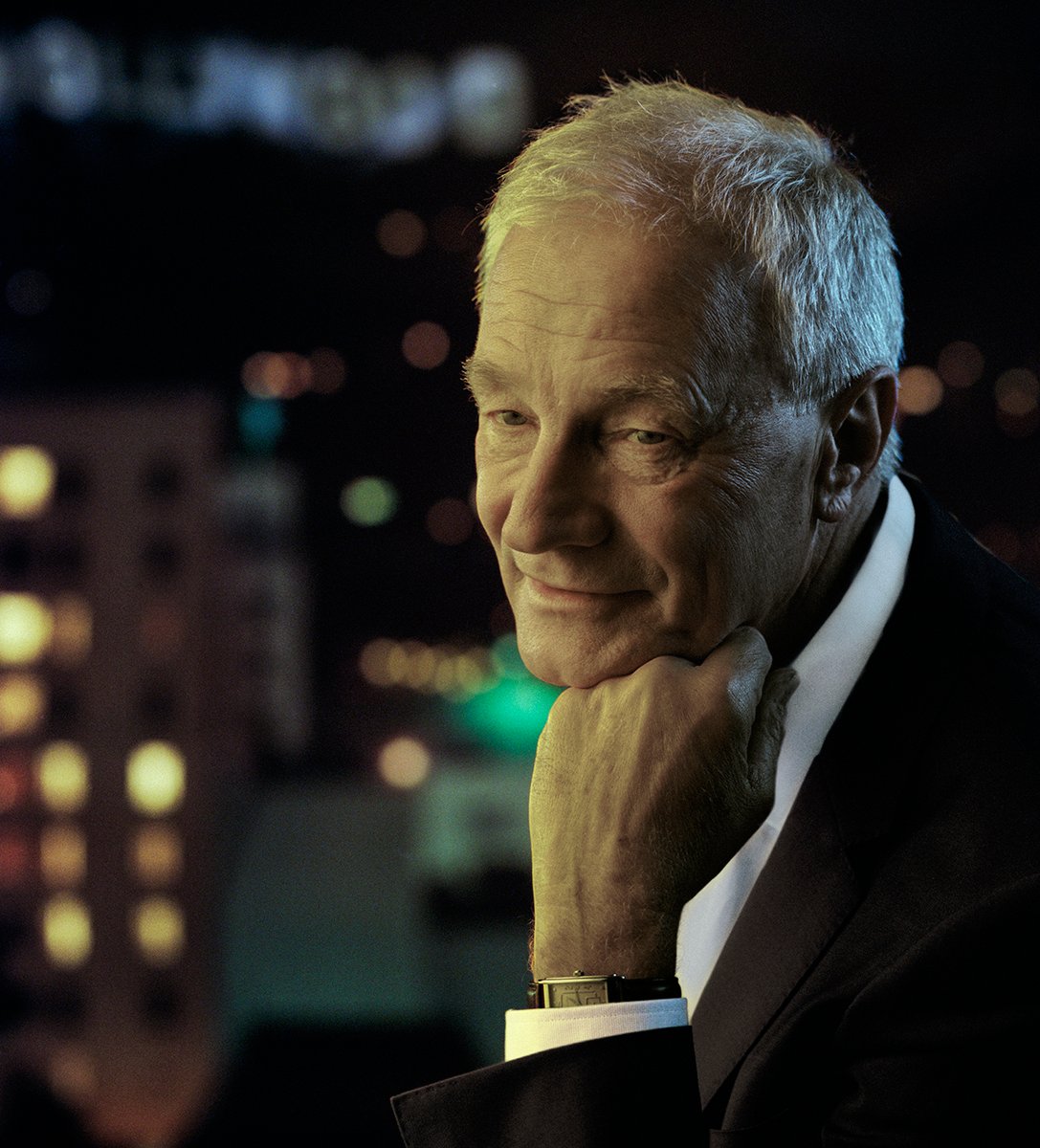 The other day Caleb Deschanel, ASC called me to see if I had any suggestions for what he might say about "what cinematography means to the uninitiated — actors, publicists, composers, etc. — to give them an idea of what to look for when judging cinematography."
It was meant for the members of the Academy of Motion Picture Arts and Sciences, all of whom vote for the Academy Awards after the films in each category have been nominated by the Academy members within an award's given branch. In other words, cinematographers nominate the films in the Best Cinematography category, and then all Academy members vote on which film is worthy of the Oscar. As it stands, the system has resulted in some interesting choices over the years, to say the least!
As cinematographers, we're resigned to the notion that films with sweeping panoramic images, preferably in a period setting, often seem most attractive to the full voting body of the Academy — which, by percentage, is largely represented by the actors' branch. I remember when David Watkin, BSC accepted his Academy Award for Out of Africa; standing onstage, he said, "A while ago I was sitting in a theater watching one of my movies next to a friend of mine who is a film director. And after about an hour he touched me on the arm and said, 'That's beautiful; you're very clever.' I explained that it was a second-unit shot. So I think it's best if I point out that all of the flying material was shot by Peter Allwork and the animal photography was Simon Trevor. I'm truly honored and very flattered, and thank you very much."
I don't think any of us would suggest that David Watkin did not deserve the award. His body of work — which also included Chariots of Fire, Yentl and The Hotel New Hampshire — was driven by a casual approach to lighting, often noted for its "painterly qualities" and compared by some to Vermeer. His inspiration remains extensive and important to us as cinematographers. But, again, we tend to believe that if you should be so lucky as to receive the coveted award, it probably won't be for what you consider your best work.
My thoughts go directly to Roger Deakins, ASC, BSC. By now I think he probably deserves some kind of a fashion award, ironically for the most worn-out tuxedo and black loafers! He has attended the Academy Awards often, having been nominated for one exceptional achievement in cinematography after another — 13 times in total, as of this writing. It started with The Shawshank Redemption, then there was Fargo, Kundun, No Country for Old Men, Skyfall — the list of iconic and intricately shot movies goes on. Through all of the nominations, he's waited with the utmost restraint and a British attitude of humility and resignation.
As I considered Caleb's question, my thoughts began to wander. The "visual sense" is one we as humans develop first, even in the darkness of the womb. It made me realize that in the everyday life of moviemaking, the opening shot of most movies is handled with great care, establishing the visual presentation before a word of dialogue is spoken; the story has begun, and at this point it's a purely visual one. The same goes for the closing shot of a film — usually a visual crescendo to send off the audience with an eye-catching experience they will remember.
The camera is indeed a magical metaphor for all filmmakers. After pictures of themselves clutching an Academy Award, directors, writers, producers and actors all like to be photographed posing next to or even behind a camera. Given my wry sense of humor, I've asked before: Since so many of them are so incredibly involved with words, when will they start to pose next to a microphone?
This year, Roger Deakins has Blade Runner 2049 in the mix. With great care and after careful consideration, our peers will nominate five well-deserving films for the Academy Award for Best Cinematography. What happens after that, of course, remains to be seen — but, seeing the magnitude and impact of Blade Runner from both a current and historical perspective, and given Roger's exquisite interpretation, maybe now is the time for him to shop for a new tux and loafers.

Kees van Oostrum

ASC President