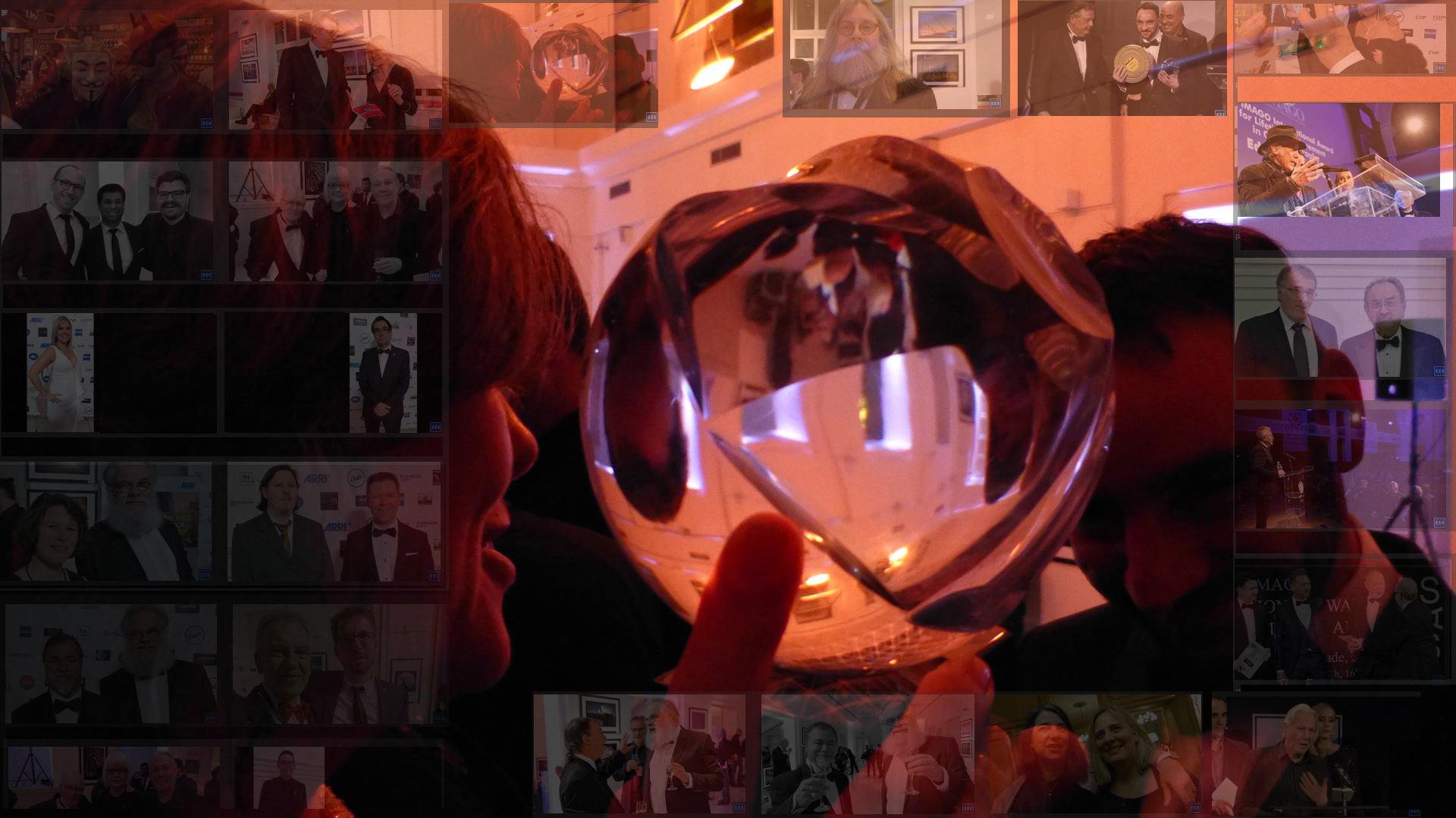 Videos from Belgrade - Imago Awards, Ed Lachman, ASC 

Two videos from the Imago Cinematography Awards Festivities in Belgrade, Serbia.
Benjamin B
I recently attended the second annual Imago Awards ceremony in Belgrade, Serbia. Imago is the federation of some 50 cinematography societies that includes most European societies, and a growing number outside Europe, notably Australia.
This post offers two videos:
- A photo montage of the Imago Awards' people and festivities
- Ed Lachman's acceptance speech for the Imago Lifetime Achievement award
+++

Imago Awards Photo Montage
The Imago Awards festivities included an informal cocktail, a formal reception, and a ceremony at the Yougoslav Cinematheque with spirited live music by Bilja Krstić and the Bistrik Orchestra, who performed a form of folk music fusion.
I could not gather photos of all hundred attendees, but this two-minute photo montage offers a feeling of the friendly participants and festivities:

view on YouTube
The photos in the video are mostly by Srdjan Stevanović and I, with a few kindly shared by Lars Pettersson, FSF.
During the ceremony ASC International Committee Chairman Suki Medencević spoke about continuing the working collaboration between Imago and the ASC. There was also a beautiful exhibition of Suki's photography at the Yugoslav Cinematheque, in conjunction with the Awards.

+++

And the Imago Awards Go To...
ASC members in Belgrade also included Greig Fraser, who was nominated for his work on Lion, as well as Ed Lachman and David Stump who each received a special Award.
David Stump accepted the IMAGO International Award for Extraordinary Technical Achievement. Davis is the Chairman of the ASC Camera and Metadata Committee, and he has had a long-time dialogue with Imago's Technology Committee about the evolution of digital cinema technology.

Ed Lachman accepted the IMAGO International Award for Lifetime Achievement in Cinematography for his masterful body of work that includes Desperately Seeking Susan, The Virgin Suicides, Erin Brockovich, Far From Heaven, Ken Park (as co-director with Larry Clark), I'm Not There, the Mildred Pierce series, the Paradise trilogy, and my favorite, Carol.
Here's a full list of the Awards:
Student Film Cinematography
István Balázs - University of Theatre and Film Arts, Hungary
for Castin
IMAGO Emerging Young Cinematographer Award
Jurgis Kmins LGC, Latvia , for Billie
Documentary Film
Cinematography
Adolpho Veloso, ABC – Brazil, for On Yoga: The Architecture of Peace
Television Drama
Cinematography
András Nagy HSC – Hungary, for Eternal Winter
Feature Film Cinematography
Roger Deakins ASC, BSC, for Blade Runner
Roger could not attend, his award was accepted by Nigel Walters, BSC
IMAGO International Honorary Member's Award
Kommer Kleijn, SBC
IMAGO International Award for Extraordinary Technical Achievement
David Stump, ASC
IMAGO International Award for Extraordinary Contribution to the Art of Cinematography
The Manaki Brothers, ICFF Film Festival
IMAGO International Award for Outstanding Achievement in Advancing Cinematography
Rachel Morrison, ASC
Rachel could not attend, but delivered a video message.
IMAGO International Award for Lifetime Achievement in Cinematography
Ed Lachman, ASC
+++
Ed Lachman Speaks
The culmination of the Imago Awards ceremony was the Lifetime Achievement Award given to Ed Lachman, who was greeted with a standing ovation. Ed gave a brief acceptance speech that was simple, personal and eloquent:
view on YouTube

Ed's wide-ranging, masterful body of work includes collaborations with leading independent auteurs like Robert Altman, Larry Clark, Sofia Coppola, Ulrich Seidl, Paul Schrader, Susan Seidelman, Steven Soderbergh, Todd Solondz and Wim Wenders. I am particularly touched by Ed's unique, lengthy collaboration with Todd Haynes, notably on Carol.

+++
I had a wonderful time in Belgrade, getting to know cinematographers from across Europe. My thanks go to Predrag Bambić, SAS, Louis Philippe-Capelle, SBC, and Katrin Richthofer for their warm welcome and assistance. Thanks also to the crew.

Other Imago notables include President Paul René Roestad, FNF; vice-presidents Nina Kellgren, BSC, and Rolf Coulanges, BVK; board members Alex Linden FSF, Elen Lotman ESC, and Ron Johanson, ACS; and website editor Tony Costa, AIP.

++
LINKS
facebook: Imago page

imago.org: The IMAGO International Award for Extraordinary Contribution to the Art of Cinematography is given to The Manaki Brothers ICFF Film Festival
imago.org: Kommer Kleijn SBC IMAGO Honorary Member
imago.org: David Stump ASC receives the IMAGO International Award for Extraordinary Technical Achievement
imago.org: Rachel Morrison ASC Award for Outstanding Achievement in Advancing Cinematography
Wikipedia: Edward Lachman, ASC
sukiasc.com: Still Photo Gallery by Suki Medencević

www.bilja.rs: Bilja Krstić and Bistrik Orchestra

fsfsweden.se: Impressions from the Imago Awards by Lars Pettersson
facebook: video stream of Imago Awards by Cooke Optics

twitter: https://twitter.com/starsportp... Srdjan Stevanović (photographer)
+++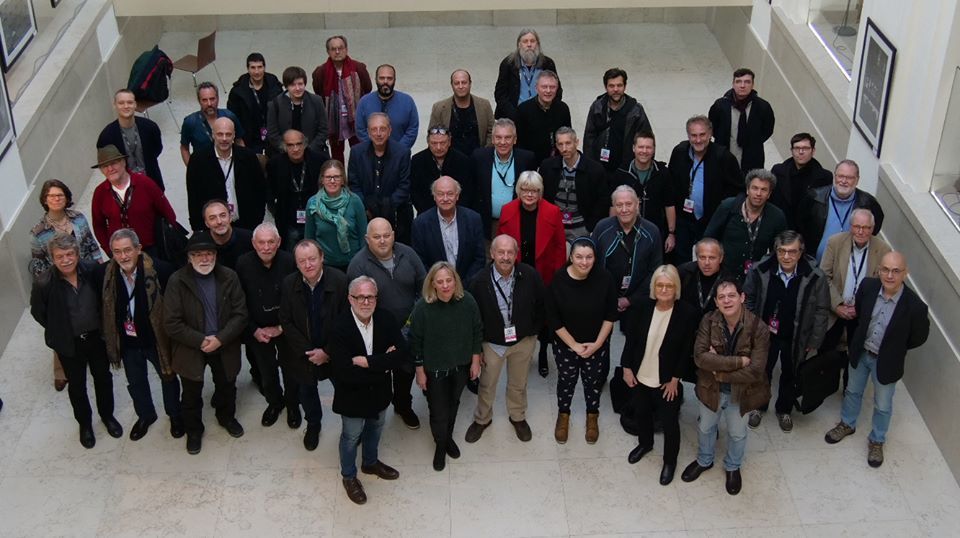 +++