A Happy 100th Birthday Party Held at the ASC Clubhouse

With an impressive assembly of members and associates in the house for a centennial celebration, reflection and gratitude became key themes during an auspicious evening.

ASC Staff
With an impressive assembly of members and associates on hand for a centennial celebration, heartfelt reflection and gratitude became key themes during an auspicious evening.
Event photos by Hector Sandoval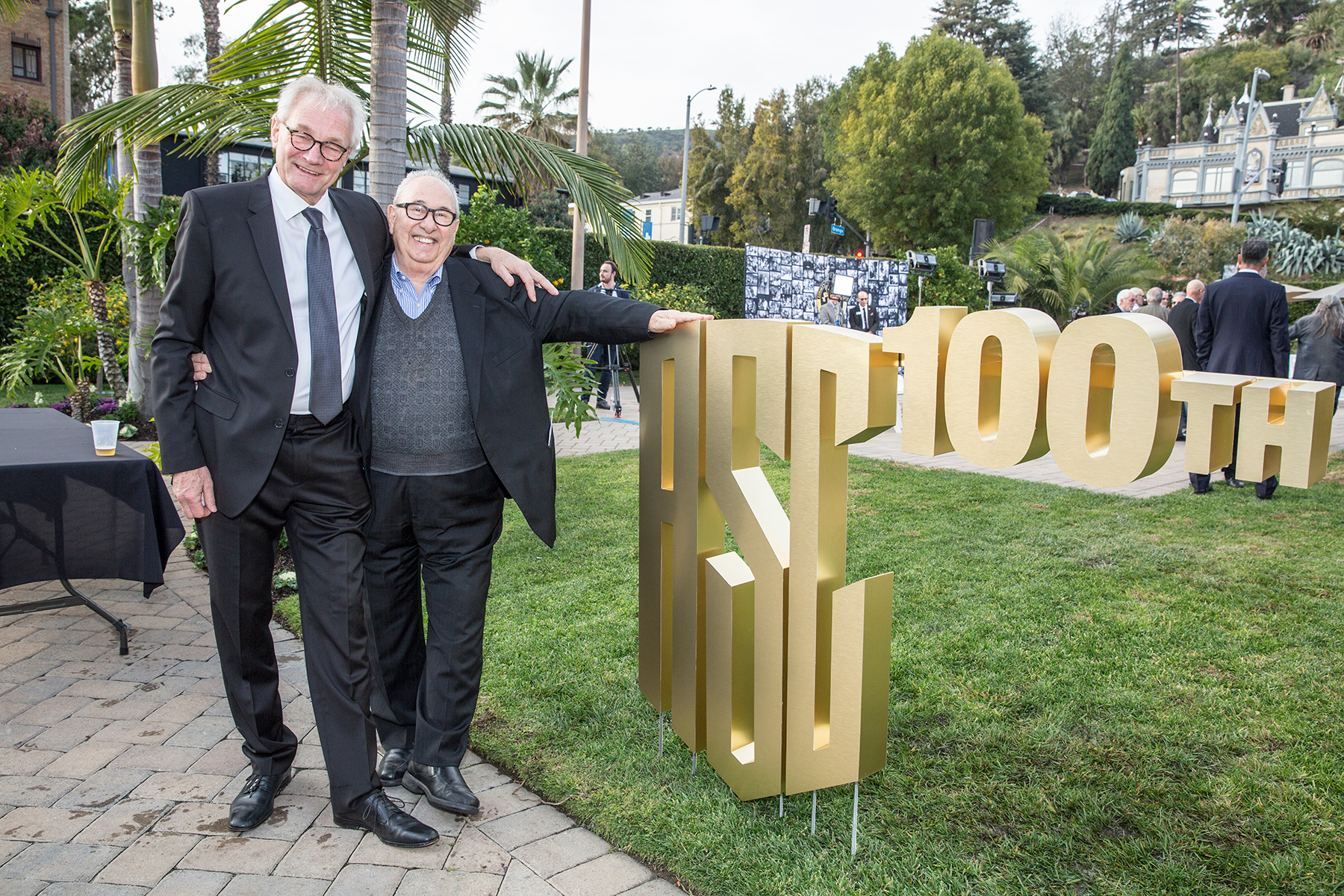 On January 8, 2019, members and associates of the American Society of Cinematographers gathered at their Clubhouse in Hollywood for an evening of celebration and remembrance, marking the precise 100-year anniversary of the founding of the venerable organization. (See complete history here.)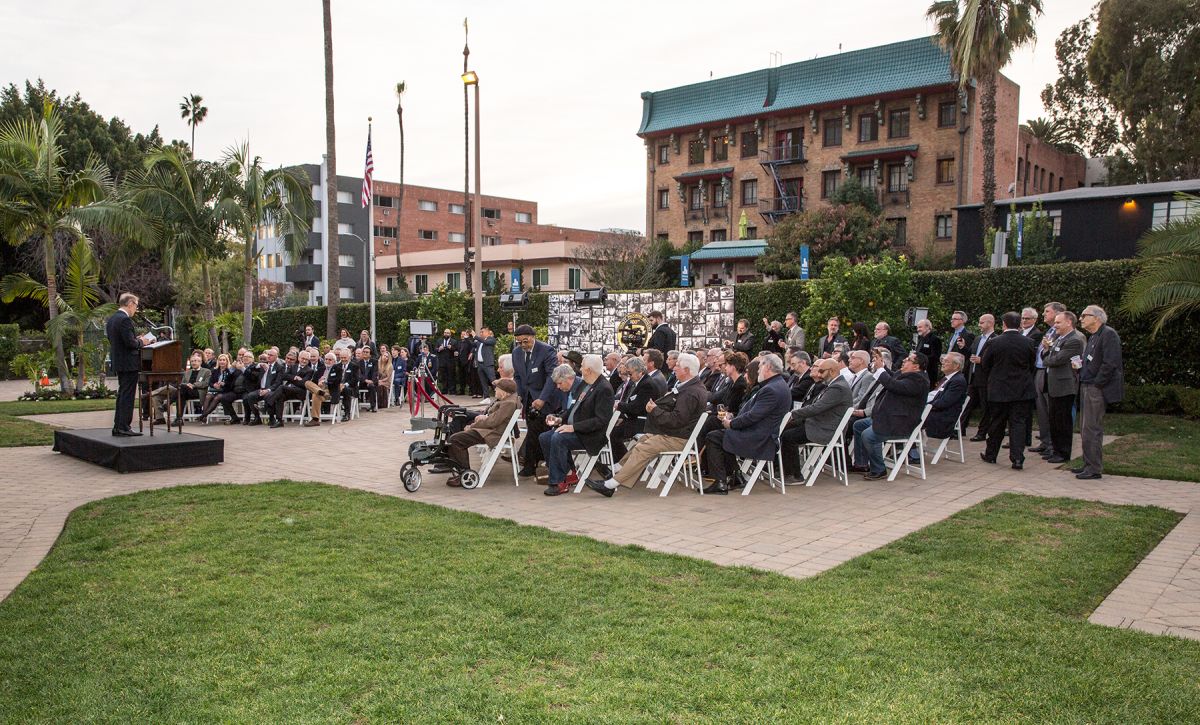 ASC active members in attendance included Peter Anderson, Andrzej Bartkowiak, Mat Beck, Bill Bennett, John Bartley, Gary Baum, Natasha Braier, Stephen J. Burum, Christopher Chomyn, Curtis Clark, Dean Cundey, David Darby, Caleb Deschanel, George Spiro Dibie, Todd A. Dos Reis, Steven Fierberg, Ron Garcia, Michael Goi, Ellen M. Kuras, Mark Irwin, Levie Isaacks, Gil Hubbs, Jacek Laskus, Patti Lee, Denis Lenoir, Peter Levy, Charlie Lieberman, Stephen Lighthill, Julio G. Macat, Isidore Mankofsky, Michael D. Margulies, Donald M. Morgan, George Mooradian, Peter Moss, Don McCuaig, Suki Medencevic, Polly Morgan, Rachel Morrison, M. David Mullen, Crescenzo Notarile, Yuri Neyman, Woody Omens, Daniel Pearl, David Perkal, Lowell Peterson, Steven Poster, Robert Primes, Christopher Probst, Cynthia Pusheck, Christian Sebalt, Nancy Schreiber, Steven Shaw, John Simmons, Eric Steelberg, David Stump, Rodney Taylor, John Toll, Salvatore Totino, Amy Vincent, Roy H. Wagner and Kenneth Zunder. (Click here for a high-res version of the group photo seen at the top of this page.)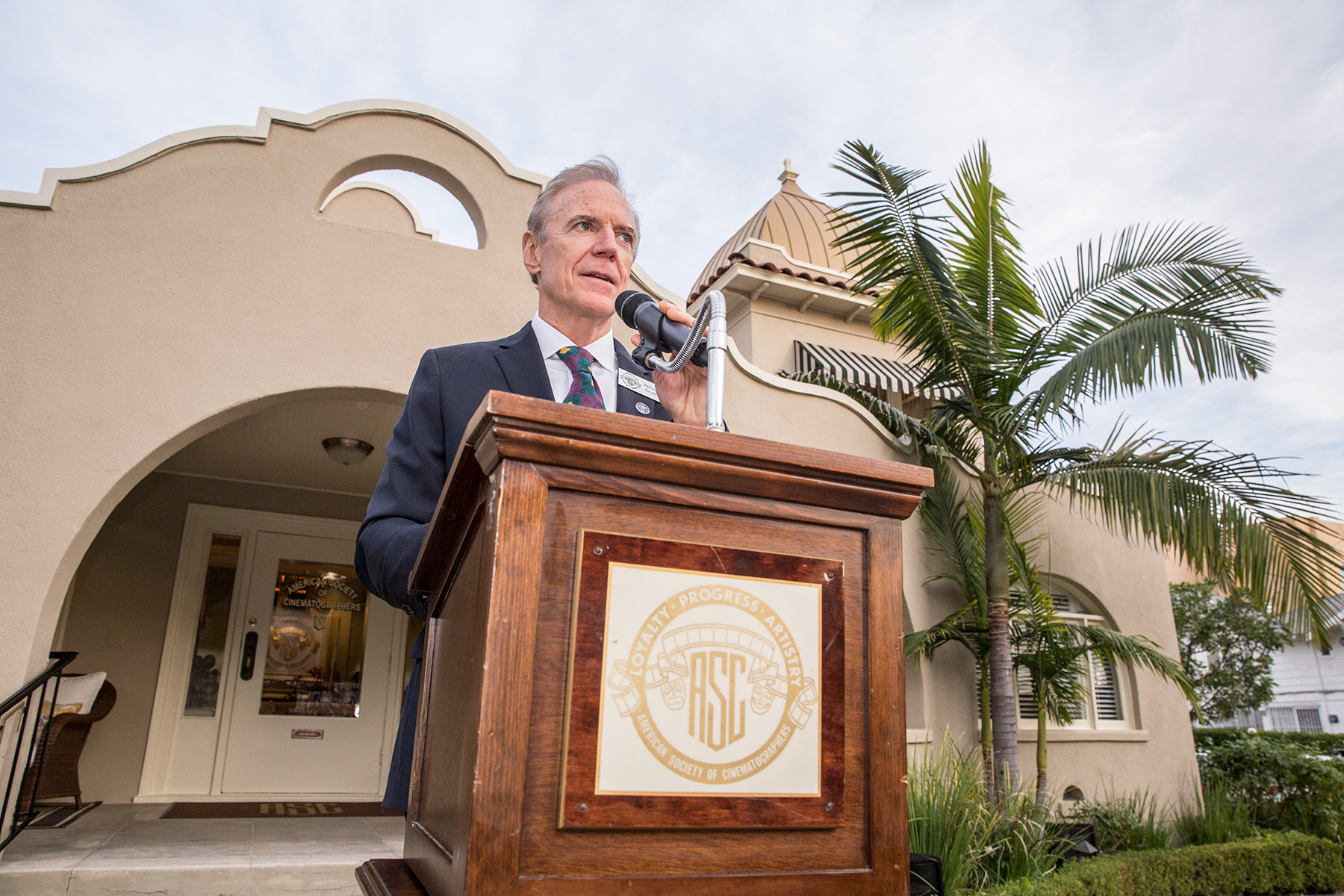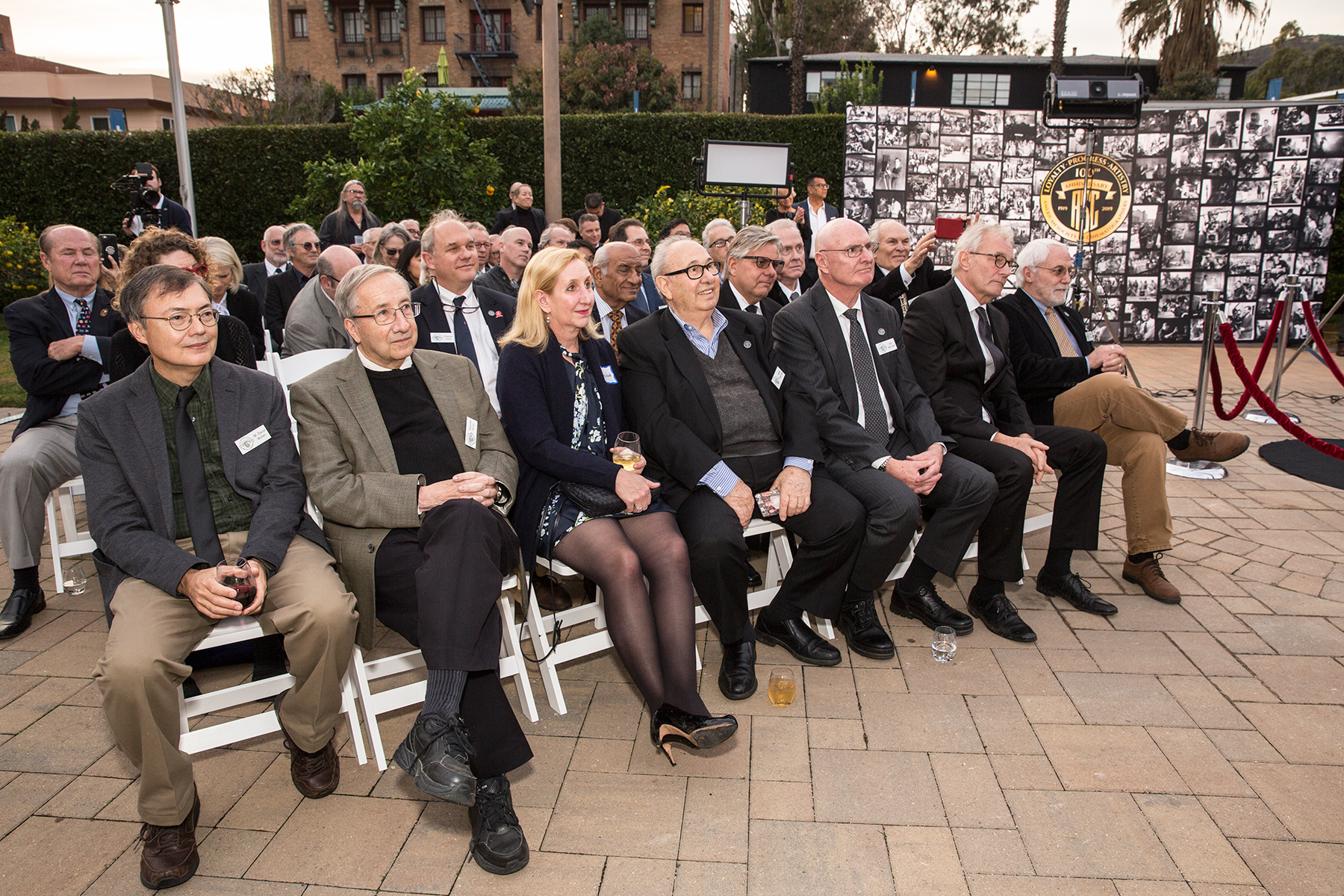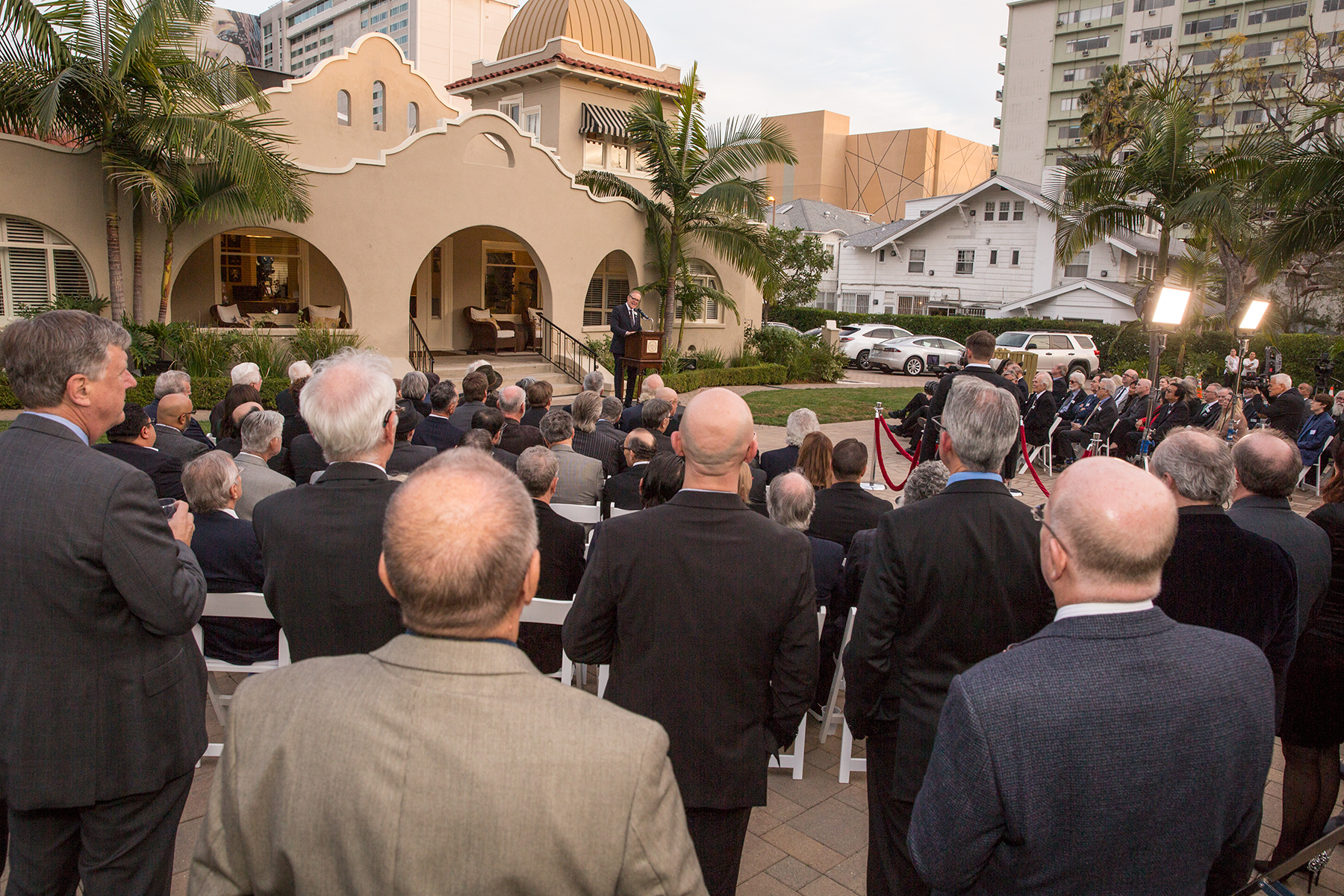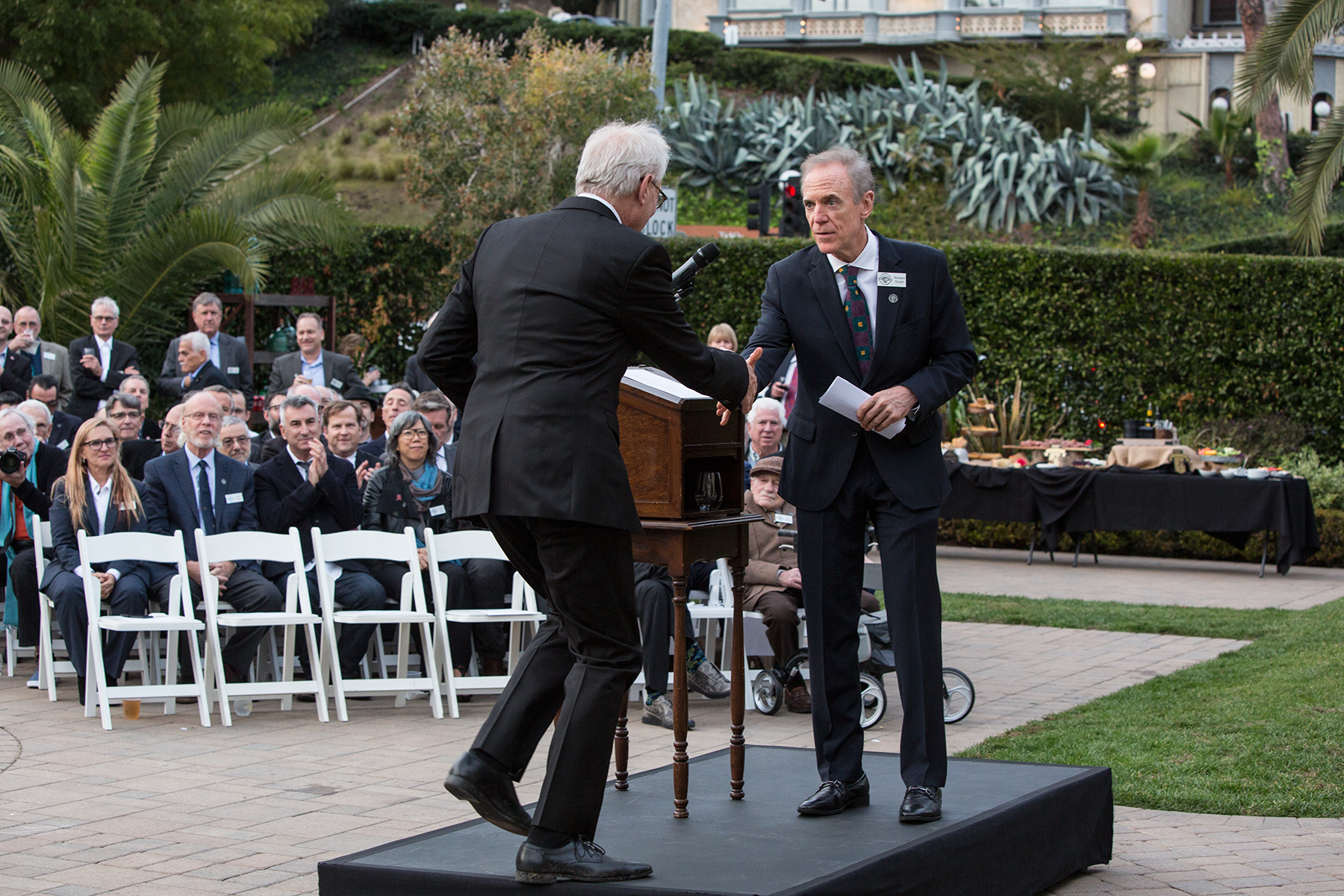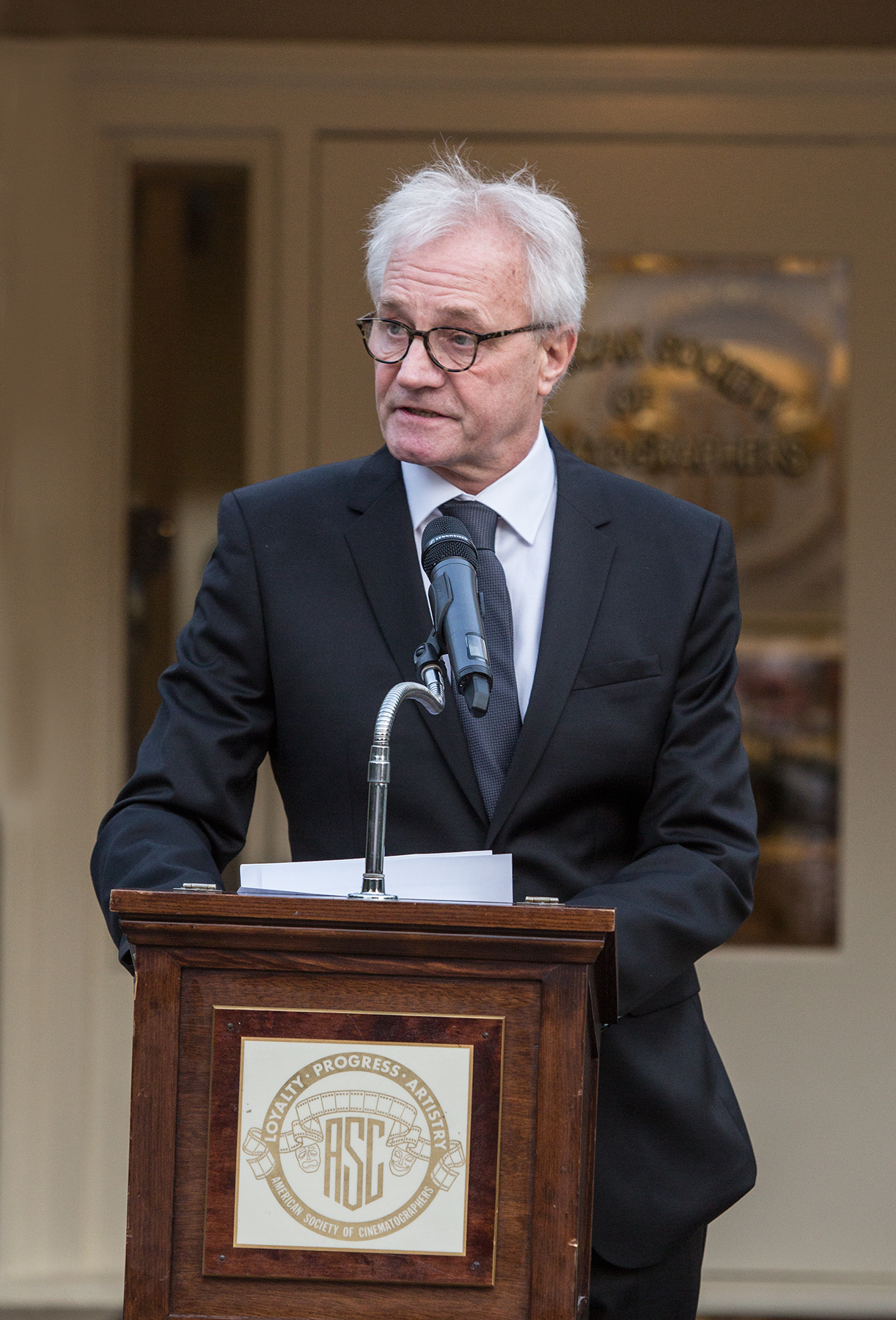 Assembled in the Sim Plaza — located on the west side the Clubhouse compound — attendees were welcomed by 100th Anniversary Committee chair Richard Crudo and ASC president Kees van Oostrum, who offered opening remarks: "On this date, 100 years ago, the American Society of Cinematographers was founded by 15 members, some the best-known cinematographers of all time and others maybe not well remembered. But their common quest was similar. They wanted the role of the 'cameraman' in an emerging industry to be known and respected as a creative force first and as a technician second."
"Up until that time the 'cameraman' was considered a professional who made sure images were exposed and no heads were cut off in the frame, yet, slowly but surely, the creative contribution and the creative tools of the 'cameraman' were evolving and gave birth to the conviction that the visual language was theirs and consequently the name of 'cameraman' changed to cinematographer."

Van Oostrum also put the 1919 date in historical perspective: "It saw the end of the brutal First World War with the signing of the treaty of Versailles, ending a most vicious fight with casualties in the millions. It became a new year, a new year looking forward, looking for a better world, looking for lofty ideals.

"A technical novelty, dial telephones, were introduced. In films, Enest Lubith presented us with Madame Butterfly; Fritz Lang directed his first film, Halbblut; and D.W. Griffith mesmerized us with Broken Blossoms. Also, Charlie Chaplin, Douglas Fairbanks and Mary Pickford established United Artists, a studio premised on allowing actors to control their own interests.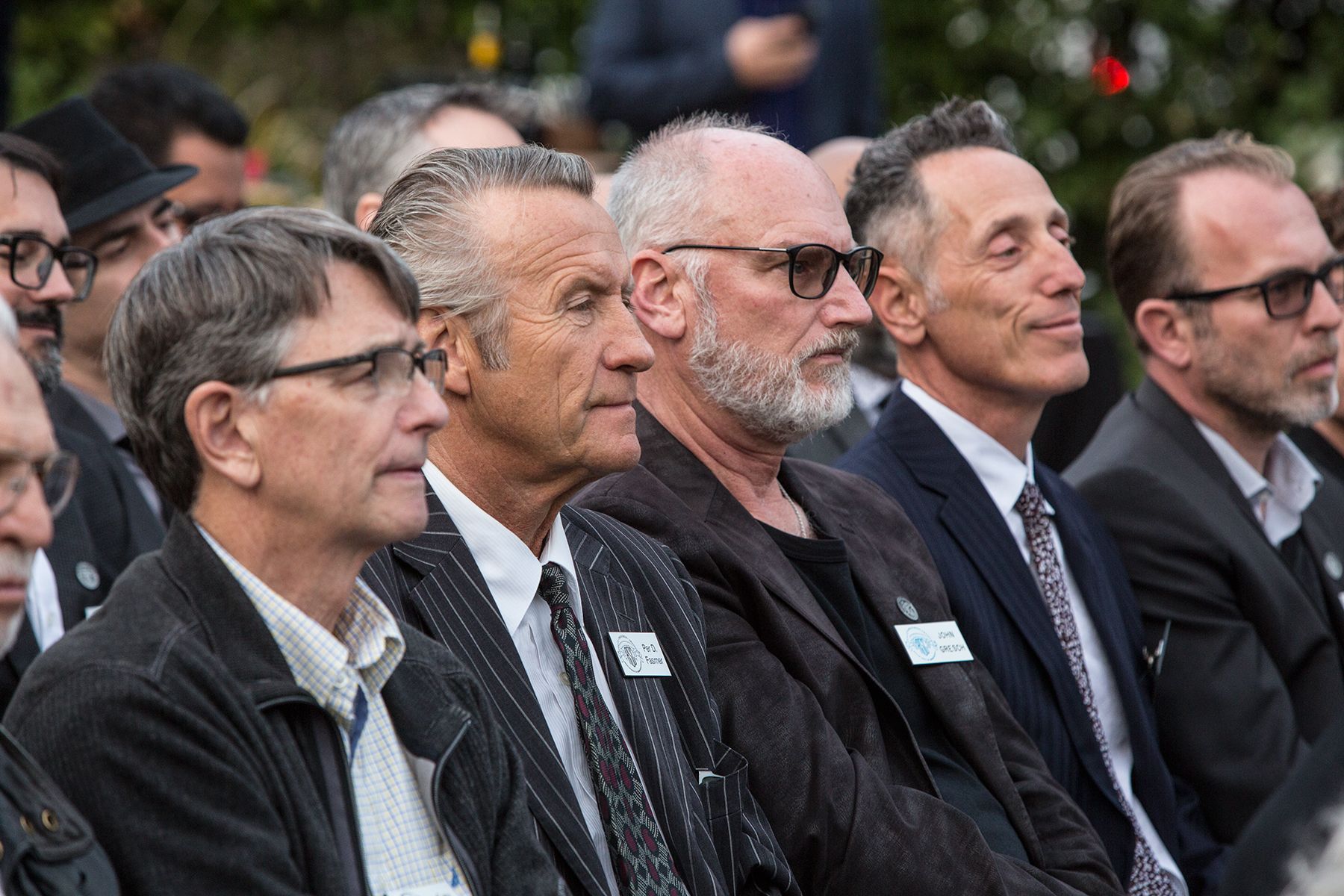 "And 1919 was also the year that U.S. Congress ratified the 19thAmendment to the United States constitution, which guaranteed voting rights for women.

"It's kind of amazing how the three words [of the ASC motto] "Loyalty, Progress and Artistry" have guided this organization though the years — weathering the Second World War, the McCarthy years, the Hollywood blacklist, Vietnam and 9/11.

"The ASC seems to have marched along through it all, and expanded and grown into looking now better than ever. Our membership has evolved to incorporate the best of the best of cinematographers from the entire world, our education initiatives have expanded, our technical presence culminated in a Motion Imaging Technology Counsel of worldly importance, and our camera collection and 100 years of publishing American Cinematographer magazine — as well as many other initiatives — now form a solid historical bedrock for years to come.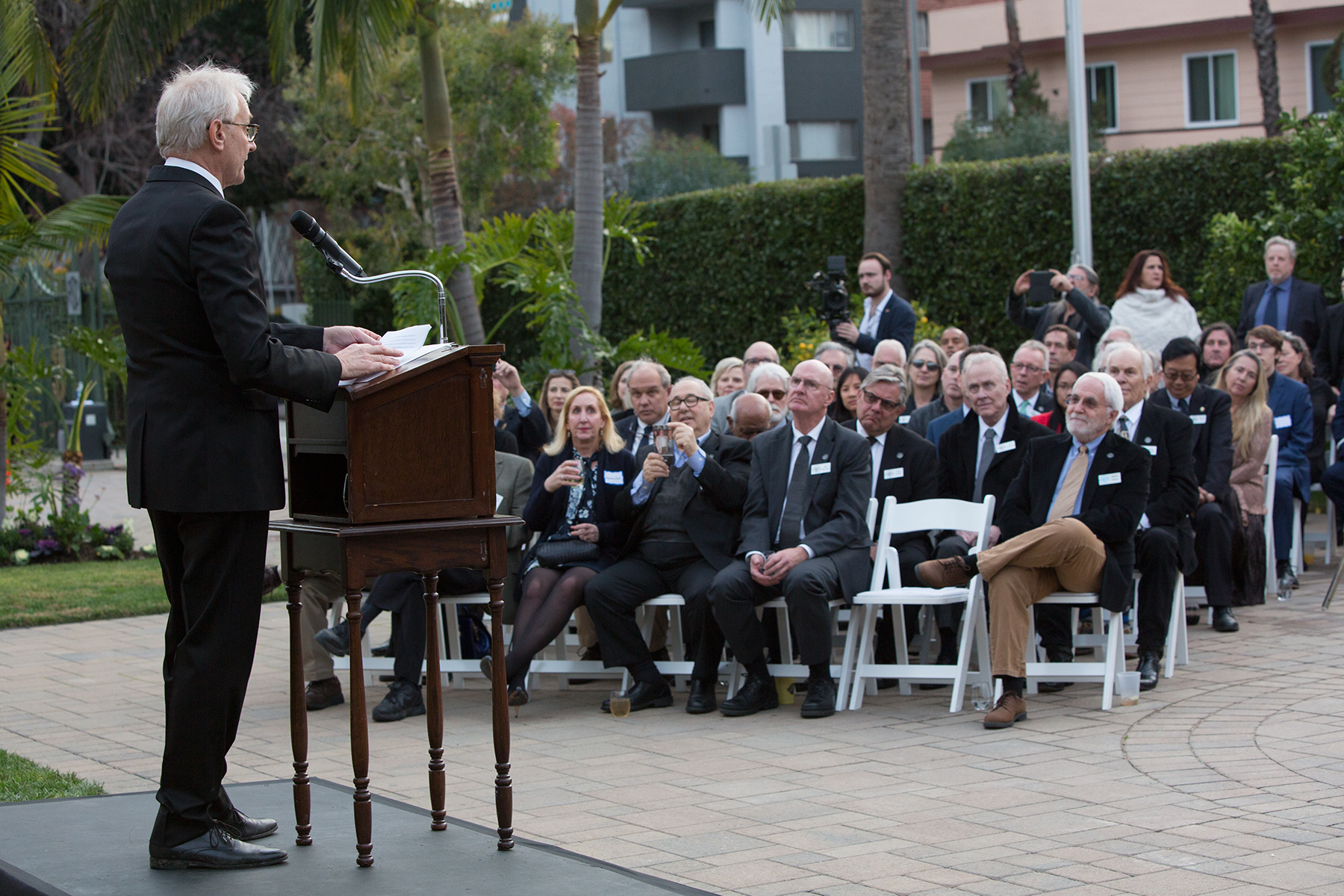 "Last, but not least, our diversity initiatives have started a cultural change in our field, one so badly needed for a vision of the future.

"There is no doubt in my mind that today we start the next 100 years with a similar conviction and enthusiasm as our founders.

"I would like to close with a quote from President Theodore Roosevelt, who passed away during the first week of January of 1919, just a few days before the inception of the ASC: "We must show, not merely in great crises, but in the everyday affairs of life, the qualities of practical intelligence, of courage, of hardihood, and endurance, and, above all, the power of devotion to a lofty ideal, which made great the men who founded this Republic in the days of Washington, which made great the men who preserved this Republic in the days of Abraham Lincoln."

The event then turned to unveil a new permanent addition to the plaza: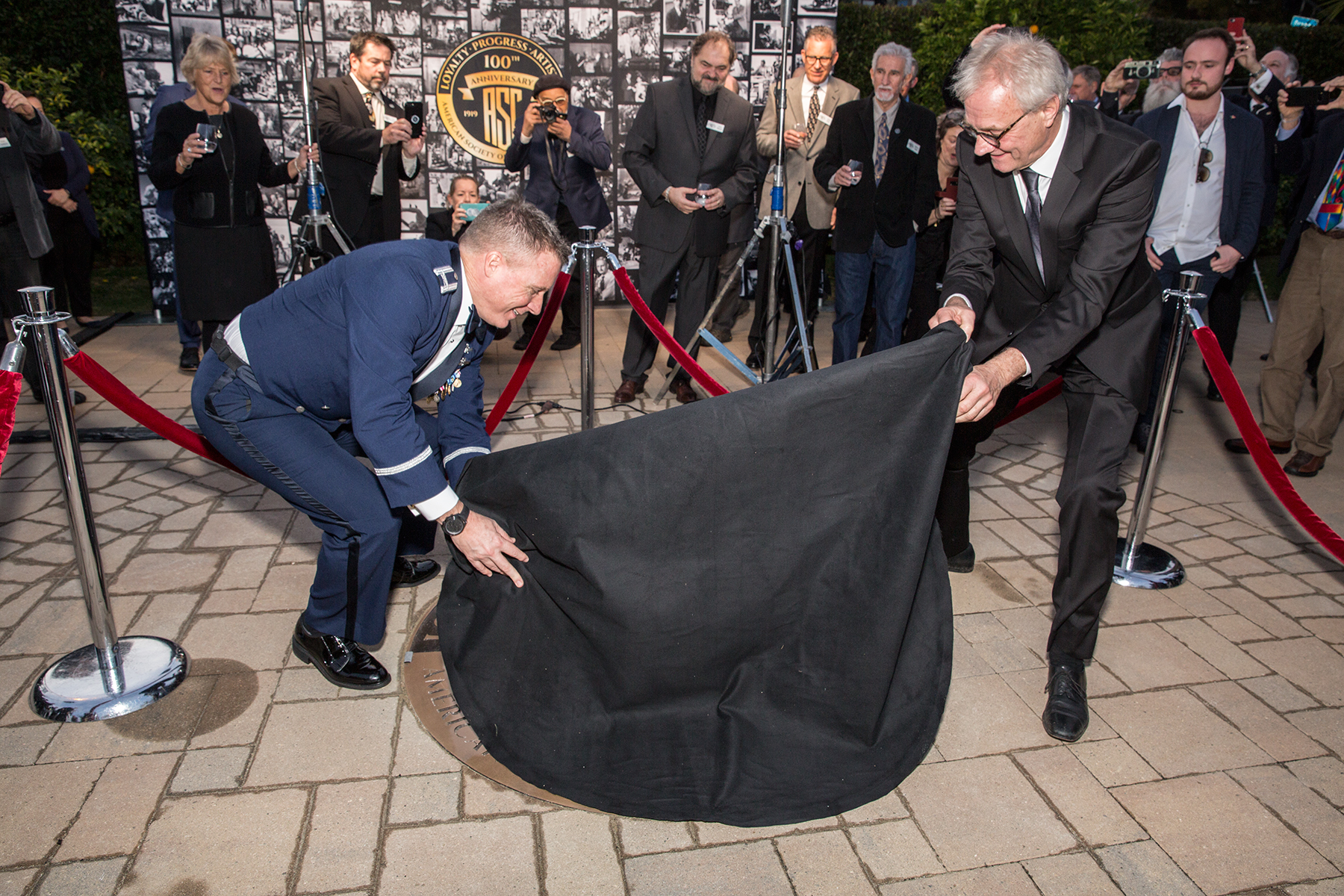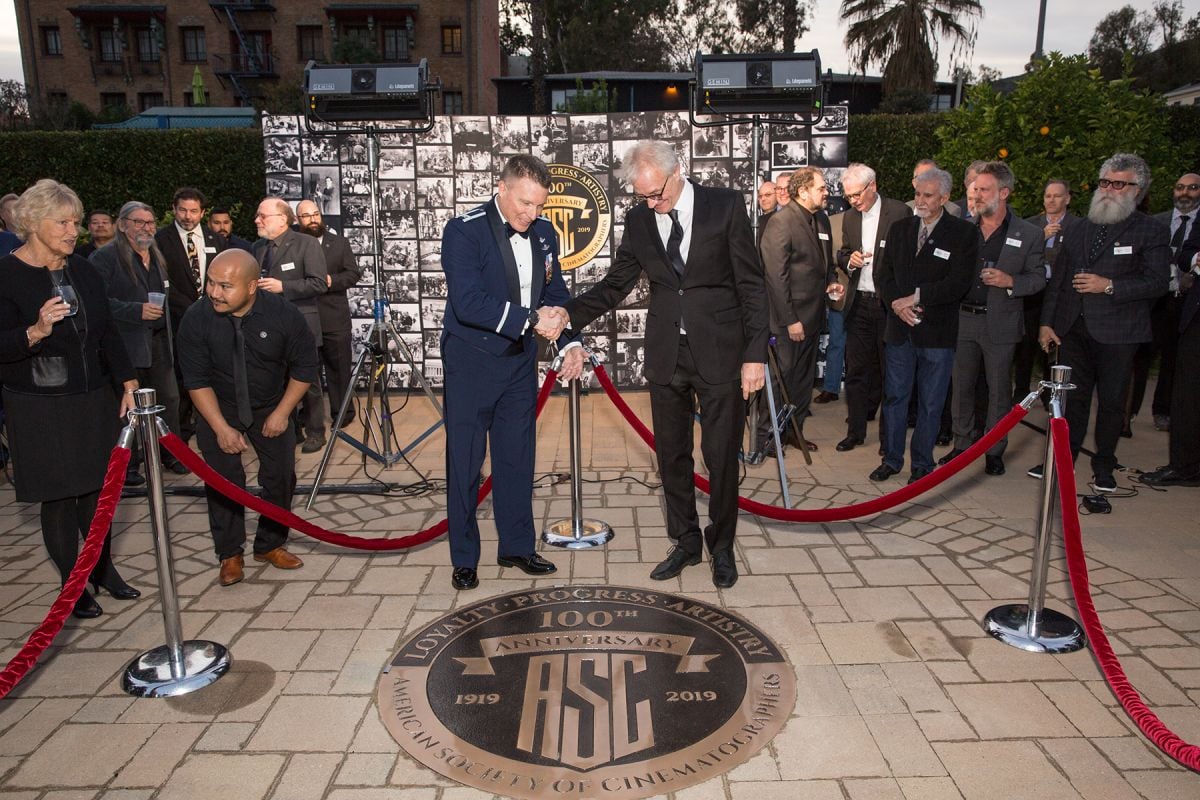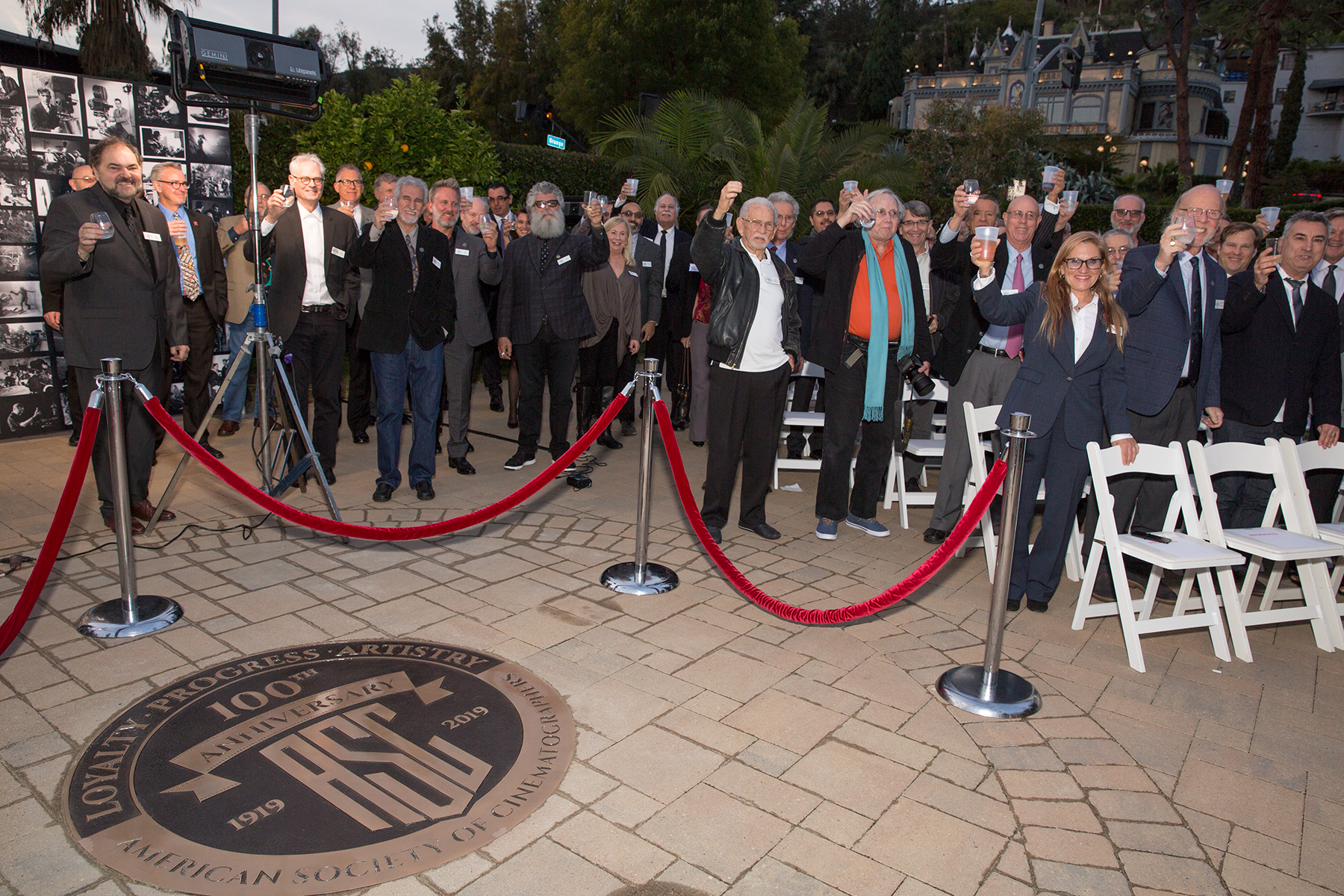 Following a toast to the ASC's future, with daylight fading, the group retreated to the Clubhouse for a festive dinner and an evening of sharing fond memories, often reflecting on what the ASC founders and subsequent members accomplished by establishing and then maintaining Hollywood's first professional organization for 10 decades. Much was also said about the vital importance of a welcoming, family-like peer group in an often-turbulent profession.
One highlight was a special audio message from 2015 ASC Board of Governors honoree Barbra Streisand: "Congratulations to the American Society of Cinematographers on celebrating your 100th-year anniversary. I've always considered myself extremely fortunate that the first time I stood in front of a motion picture camera, the great Harry Stradling [ASC] was seated behind it. His understanding of how to film actors in a way that enhanced their performance, and how to blend shadows and light to paint pictures in the dark, was a thrilling revelation to me."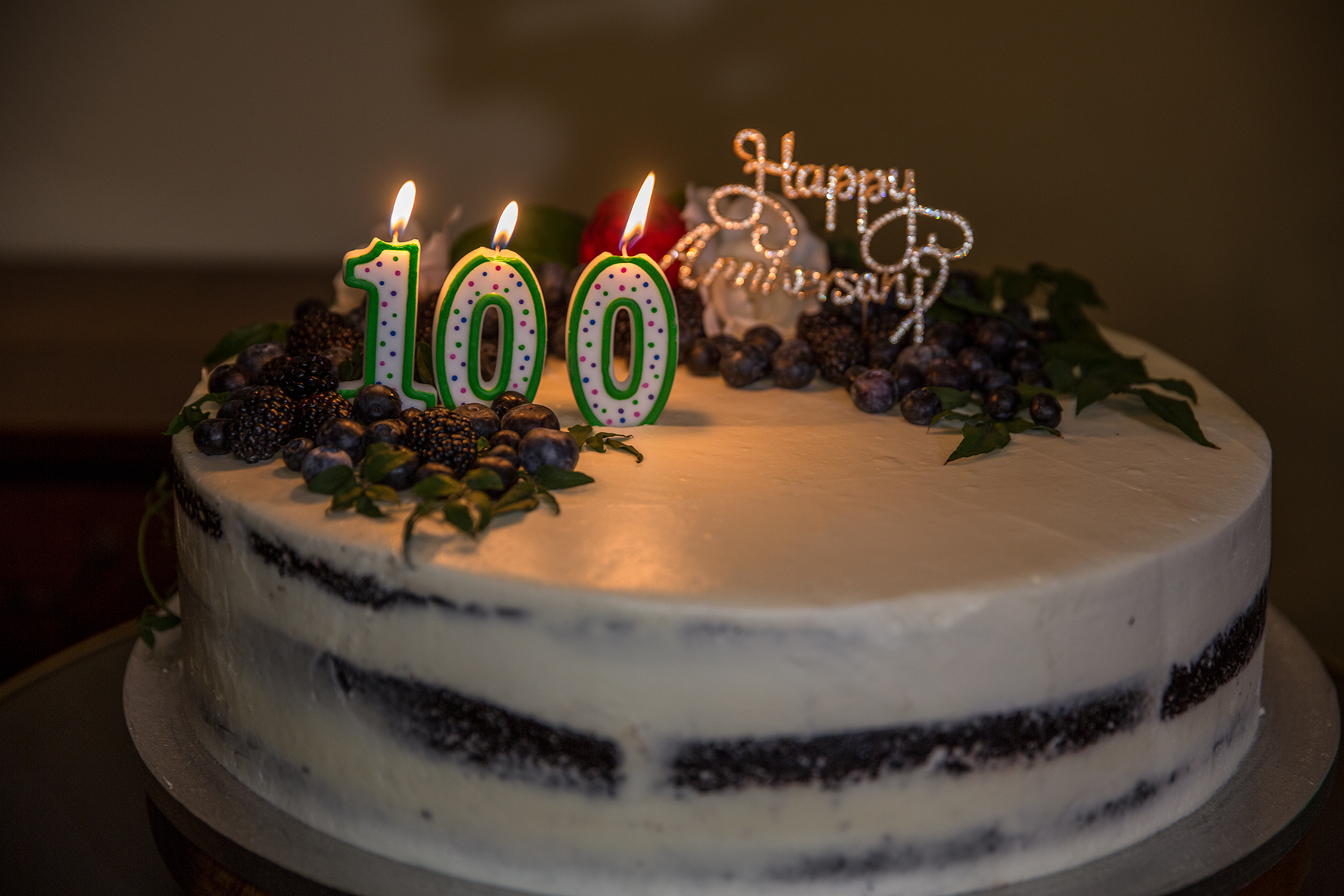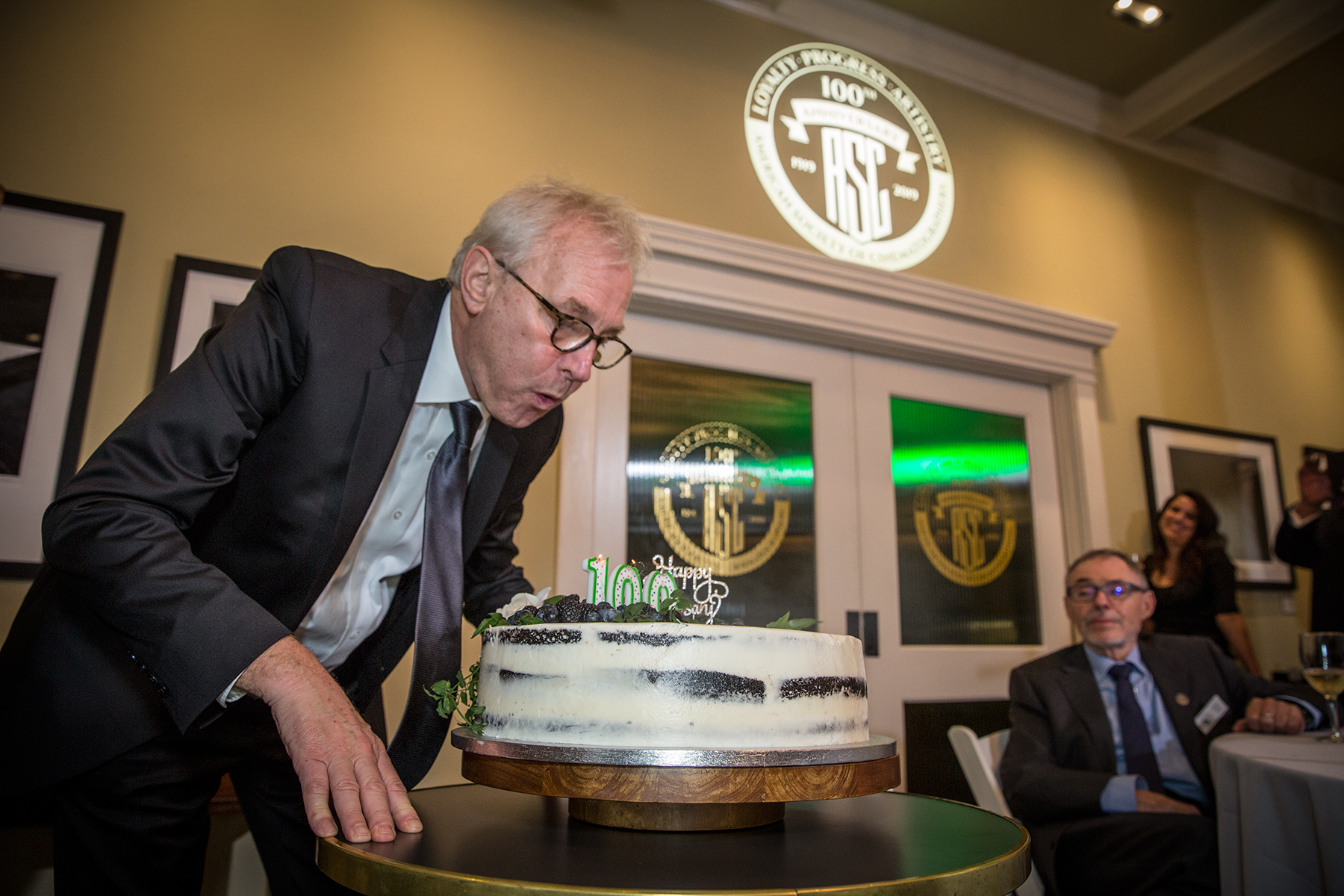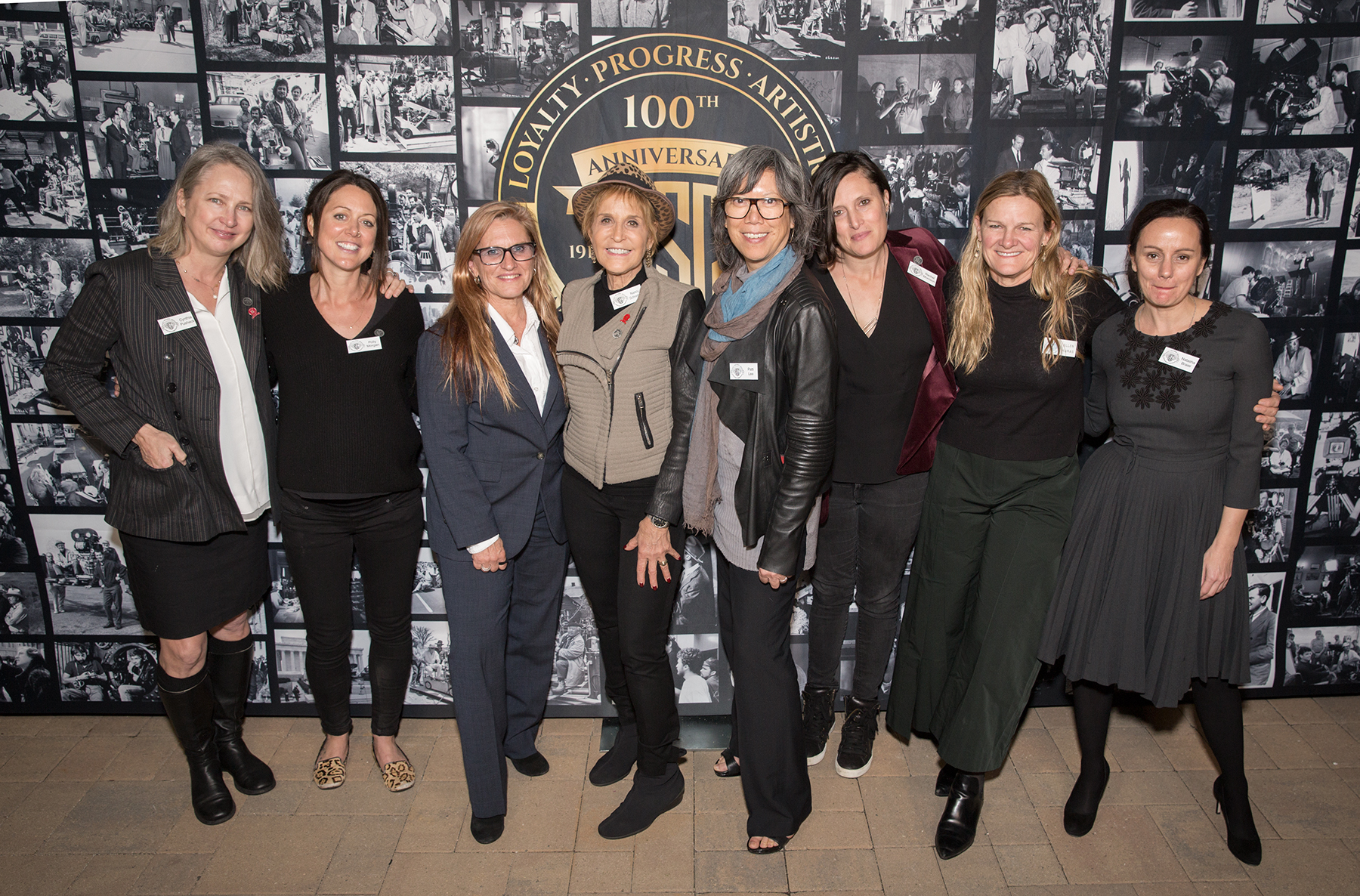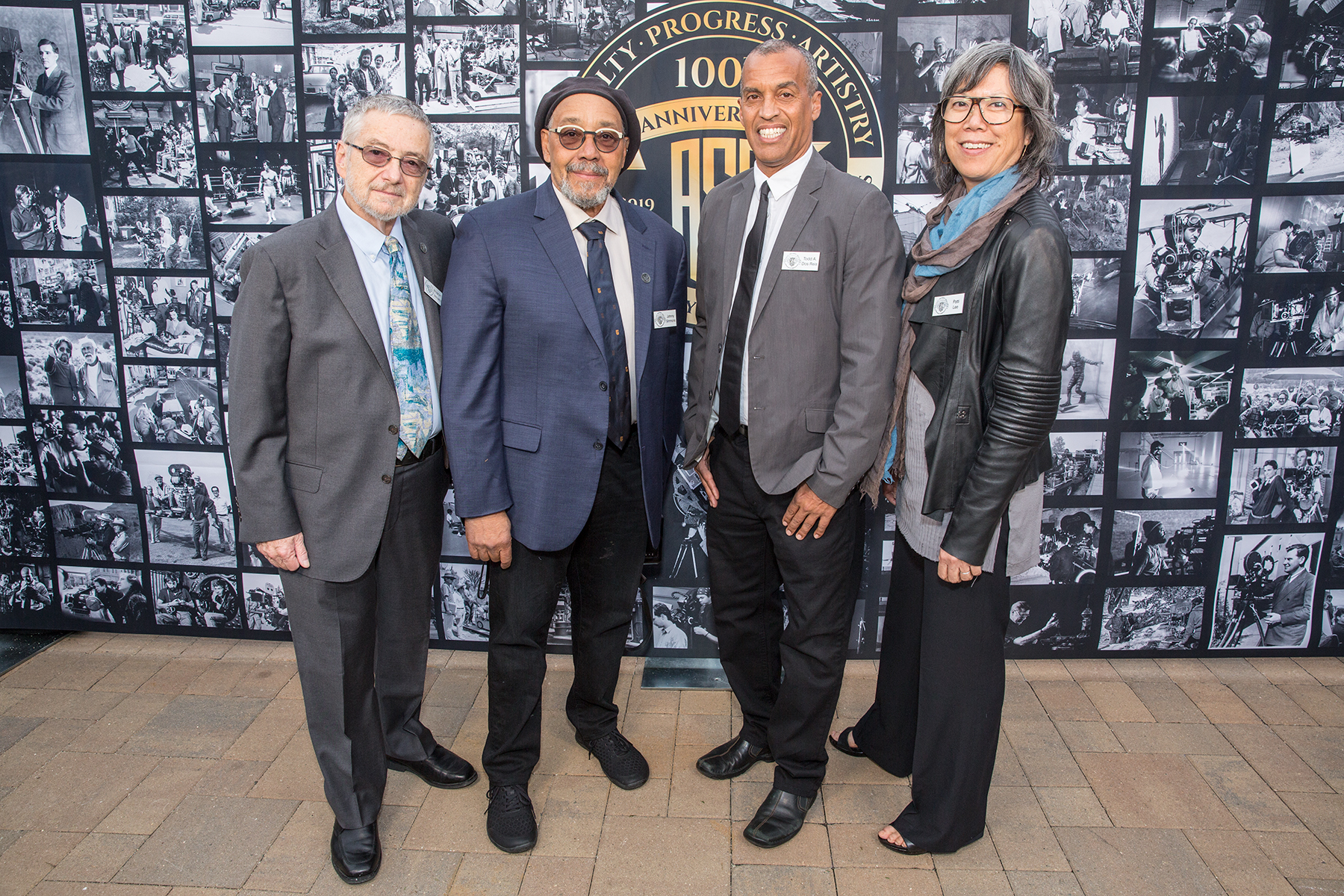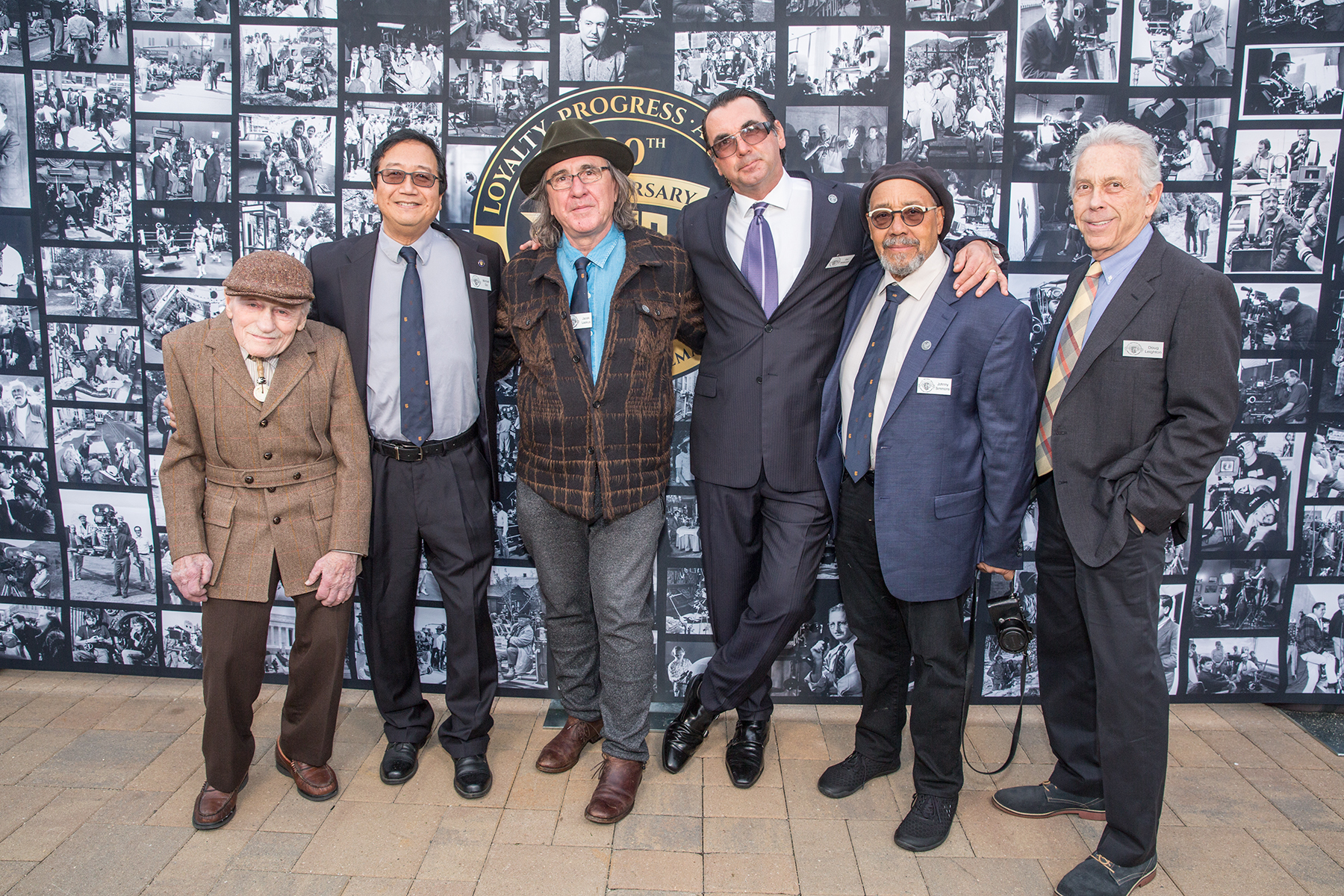 Noted as well was that this celebratory event was just the first of many to take place during 2019, with the next being the 33rd Annual ASC Awards for Outstanding Achievement, held on February 9 — during which the 100th Anniversary will be a major focus.