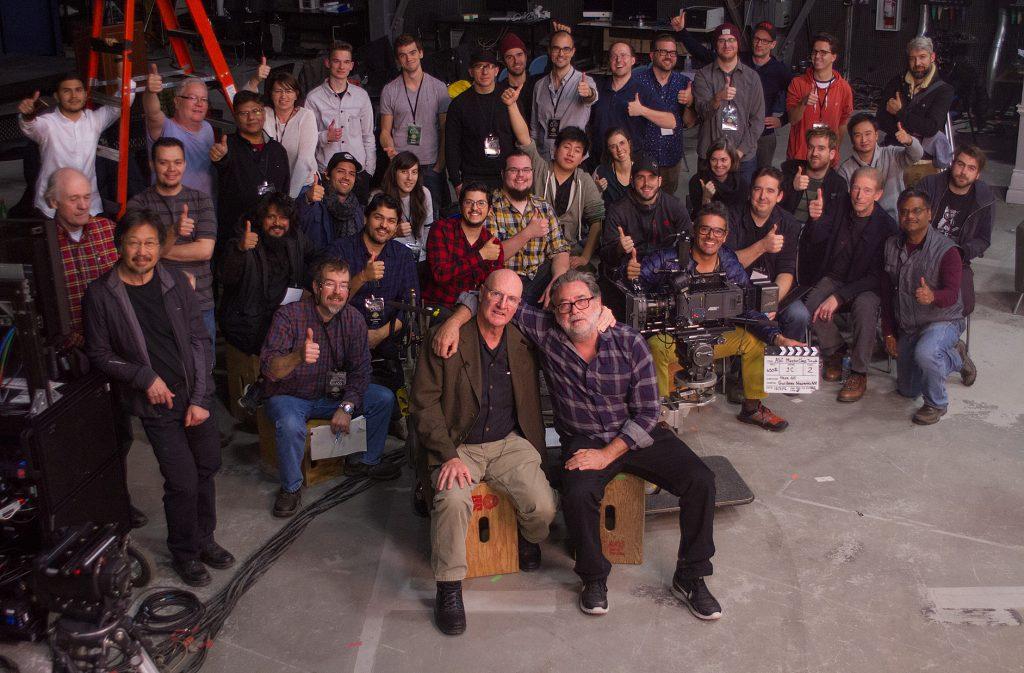 Next ASC International Master Class Scheduled for Colombia
Instructors Theo Van de Sande, Bill Bennett and Kees Van Oostrum headed to Bogotá for Oct. 4-7 intensive held in partnership with ARRI. (Informacion en Español.)
ASC Staff

Continuing its mission to educate the next generation of filmmakers in partnership with ARRI, the American Society of Cinematographers continues to expand its one-of-a-kind Master Class program worldwide.
Throughout the year, the ASC International Master Class travels internationally to offer advanced cinematographers a unique opportunity to learn from the best.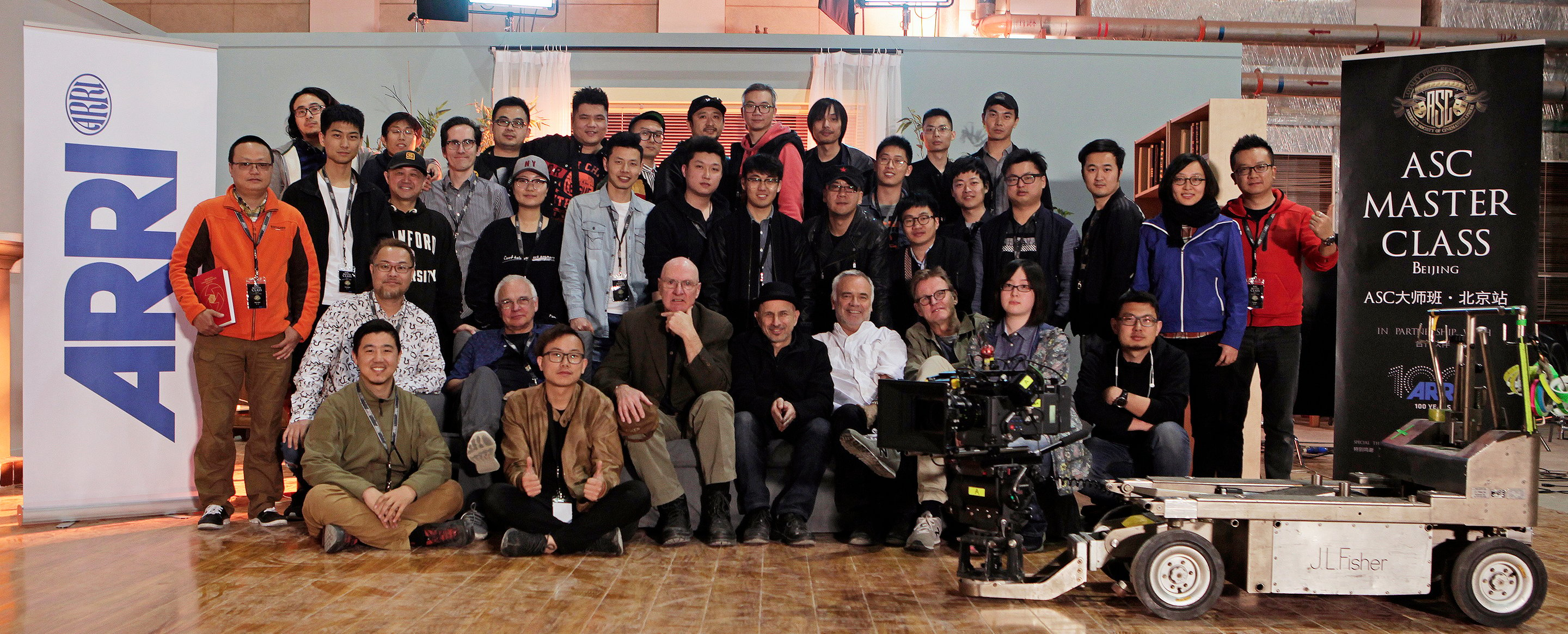 Classes are taught by ASC members and include instruction on:

Dramatic Lighting & Shooting
Shooting High Dynamic Range (HDR)
Lighting & Shooting Automobiles and Commercial Products
Shooting Visual Effects with Green Screen Compositing
Color Science & Post Production Color Grading
The next ASC International Master Class will be a 3-day intensive held on October 4-7 in Bogota, Colombia, with instructors Bill Bennett, Kees Van Oostrum and Theo Van de Sande.

These classes are intended for the very advanced student, or experienced cinematographer currently working in the motion picture business.

Class also includes opening and closing dinner receptions with ASC members and ARRI representatives.

Space is limited, and registration is on a first-come, first-serve basis. Don't miss this once-in-a-lifetime chance to gain firsthand knowledge from cinematography's most prestigious and celebrated artists.

Confirmed Instructors: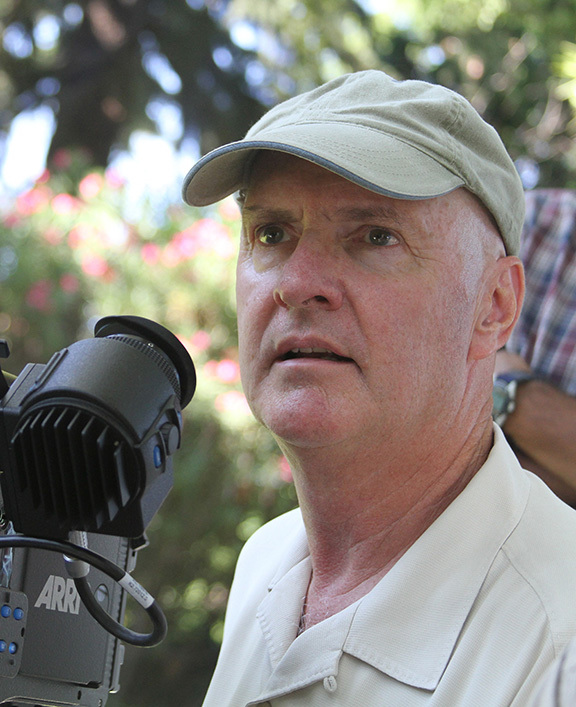 Bill Bennett, ASC has been a cinematographer for over 35 years, primarily shooting television commercials the world over, for hundreds of major clients, from companies like Ford, Lexus, Coca Cola, Apple Computer, American Airlines, McDonalds and Budweiser.
Over the years, Bennett has worked on several feature films as a camera operator, on either the first or second unit. Some titles include: Superman III, The Black Stallion Returns, Howard the Duck, To Live and Die in LA, Silverado, American Flyer, The Right Stuff (aerials), Bugsy (miniatures),Waiting to Exhale (title sequence), Cocktails (aerials), Dante's Peak and Drive. He has also worked as 1st or 2nd unit DoP on the TV series 24, The Fosters and Heart Breaker.
Bennett had the great honor of being the first cinematographer with a career consisting of primarily shooting television commercials to be invited to join the American Society of Cinematographers. He is currently Vice President and a member of the Board of Governors.
Along with Ron Dexter in the early 1980s, Bennett co-invented a device at the request of Robert Dalva, the director of The Black Stallion Returns, called the Terra-Flite. Designed to allow smooth camera movement over rough terrain, it pre-dated the invention of the Steadicam, and utilized then-new technologies they had to create, such as gyroscopic stabilization, remote follow-focus, video assist, and remote pan-and-tilt control.
Bennett was partner with Howard Preston in the design and creation of the Preston Cinema Systems Micro-Force Zoom Control, which has become an indispensable standard of the industry, seen on every set in the world.
Bennett has long been an advisor to Arri in the design of their cameras, having great influence in the design of the 435 film camera, and more recently the Alexa and Alexa Mini digital cameras. He has over the years shot demonstration films for Arri and Zeiss, for their many cameras and lenses.

He is a frequent instructor in the ASC Master Class Program.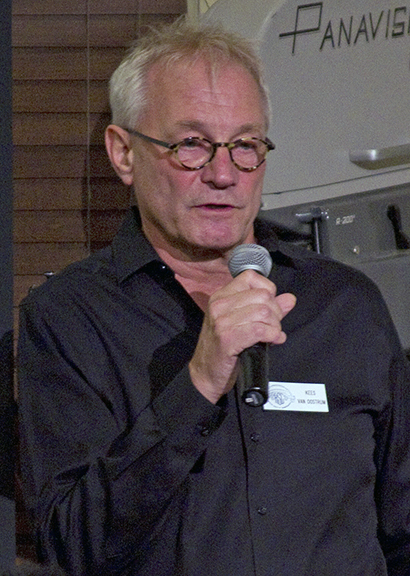 Kees Van Oostrum — the President of the ASC — previously served as Society vice president and has fulfilled other roles over the years on the ASC Board. He is also the program advisor for the ASC Master Class education initiative.
Van Oostrum has earned two Primetime Emmy nominations for his work on the telefilms Miss Rose Whiteand Return to Lonesome Dove. His peers chose the latter for a 1994 ASC Outstanding Achievement Award. Additional ASC Award nominations for his television credits came for The Burden of Proof, Medusa's Child and Spartacus. He also shot the Emmy-winning documentary The Last Chance. Most recently he has served as the director of photography on the dramatic series The Fosters, which airs on Freeform.

A native of Amsterdam, Van Oostrum studied at the Dutch Film Academy with an emphasis on both cinematography and directing, and went on to earn a scholarship sponsored by the Dutch government which enabled him to enroll the American Film Institute (AFI). Van Oostrum broke into the industry shooting television documentaries for several years. He has subsequently compiled a wide range of some 80-plus credits, including movies for television and the cinema — such as Gettysburg and Gods and Generals — and occasional documentaries.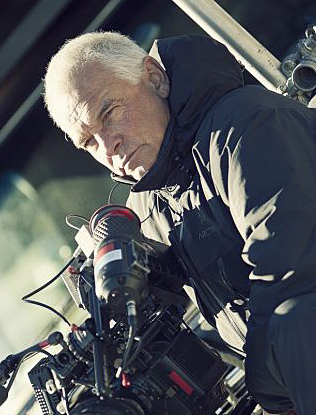 Theo Van De Sande, ASC is a graduate of the Dutch Film Academy and an award-winning cinematographer and started working professionally while still in school.
At an early age, he found his passion in still photography. After gaining experience shooting documentaries, he photographed features in the Netherlands including The Girl With the Red Hair, The Illusionist (which received the Dutch Film Critics Award and Best Dutch Film Award) and The Pointsman (which won the award for Best Cinematography at the Madrid Film Festival).

In the early 1980s, Van De Sande shot a quarter of all the Dutch Cinema, and received The Golden Calf (the "Dutch Oscar") for Best Cinematography twice, both in 1982 and 1987 — since in that time the award was only given once every five years for a body of work.

The Assault, Theo's last film in the Netherlands, won the Golden Globe and became the first Dutch feature film to receive the Academy Award for Best Foreign Language Film.

After moving to Los Angeles, Van De Sande made his U.S. feature debut with indie hit Miracle Mile. His critically acclaimed work includes Blade, Cruel Intentions, Miracle Mile, Crossing Delancey, Once Around, Volcano, Wayne's World, Out Of Time, Big Daddy and Grown Ups.

Van De Sande has continued his love of documentaries and has shot and co-produced several award-winning documentaries with his partner Michèle Ohayon, including Colors Straight Up, which was nominated for an Academy Award, DGA Award and Spirit Award for Best Feature-Length Documentary along with winning 13 national awards; and Steal A Pencil For Me, which received the prestigious Yad Vashem Award, Sonoma Festival Audience Award and screened at the United Nations. Cowboy Del Amor won the Jury and Audience awards at the SXSW festival, an IDA Nomination and several other national honors.

In the TV world, Theo worked with director Mick Jackson on the pilot for The Practice; on the TV feature Tuesdays With Morrie, starring Jack Lemmon, which won an Emmy, a DGA award and was nominated for a Golden Globe; and The Memory Keeper's Daughter, starring Emily Watson, which was also nominated for an Emmy.
For director Gary Fleder, Van De Sande shot the feature film Homefront, and also seven TV pilots and five TV episodes.

The cinematographer's work in the TV film Deliverance Creek, a period piece set during the Civil War and directed by Jon Amiel, earned him an ASC Nomination in the category of Best TV film in 2014.

During his two most recent features, Bad Santa 2 and Magic Camp, Van De Sande collaborated with director Mark Waters, for whom he also shot two TV pilots a year earlier.

Van De Sande is a frequent instructor in the ASC Master Class Program.

Learn from the best. Sign up today on the ASC website.
Programming:
The session lasts three days. The first day there will be a presentation of the members and their works as well as a welcome reception. The other days will be intensive with practical classes in studio with equipment from the best rental companies in Bogota, with Hollywood standards.
Contacts for information:
In Colombia:
María Luisa Trujillo – Production Manager
Tel: +57 311 568 3615
Adriana Bernal – Presidente, ADFC
Tel: +57 310 217 6558
In the United States:

Saul Molina - American Society of Cinematographers

1782 N. Orange Dr., Hollywood, CA 90028

Tel.: +1 (323) 969-4333 ramal 101
Robert Breitenstein - ARRI Latin America
888 E. Las Olas Blvd., Ft. Lauderdale, FL 33301
Tel.: +1 (954) 666-6045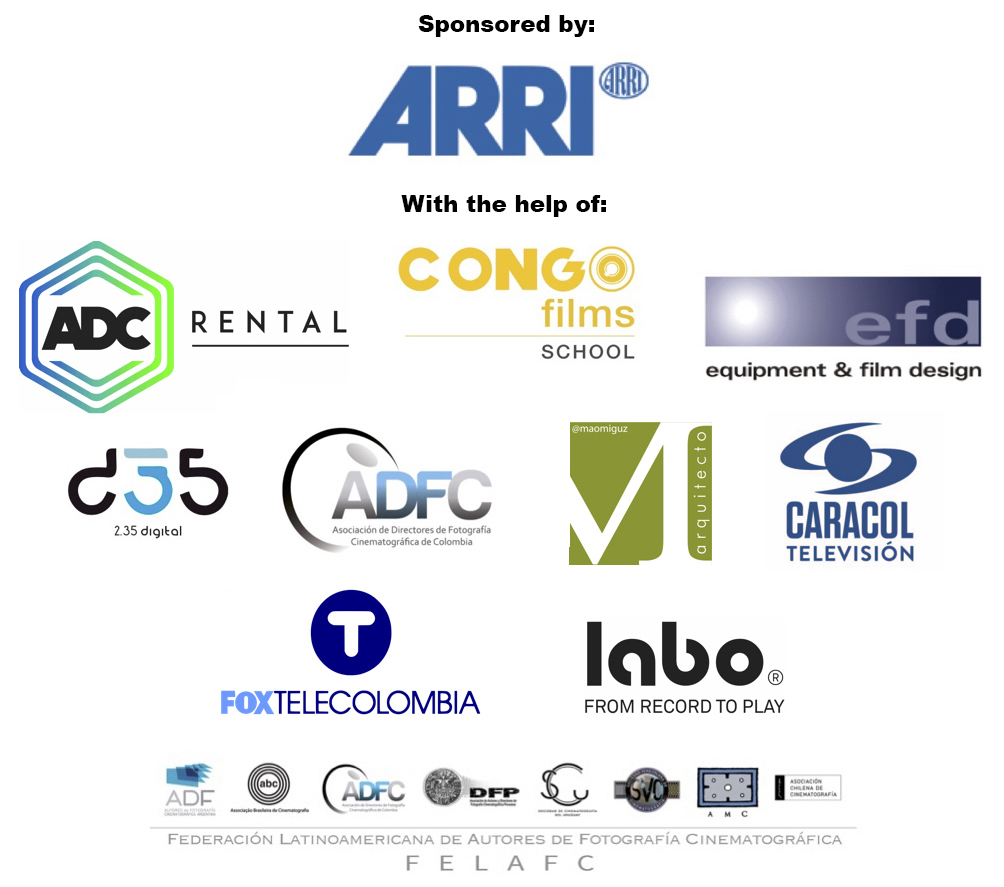 ---

Continuando con la misión de educar a las siguientes generaciones de técnicos en cinematografía, la ASC (American Society of Cinematographers) en conjunto con ARRI, llevará la más importante aula sobre fotografía a los cuatro rincones del planeta, y su próximo destino es Colombia.
La ASC International Master Class es un seminario intensivo en el que los mejores directores de fotografía del mundo dictarán tres días de capacitación, a mitad del costo de la clase en los Estados Unidos.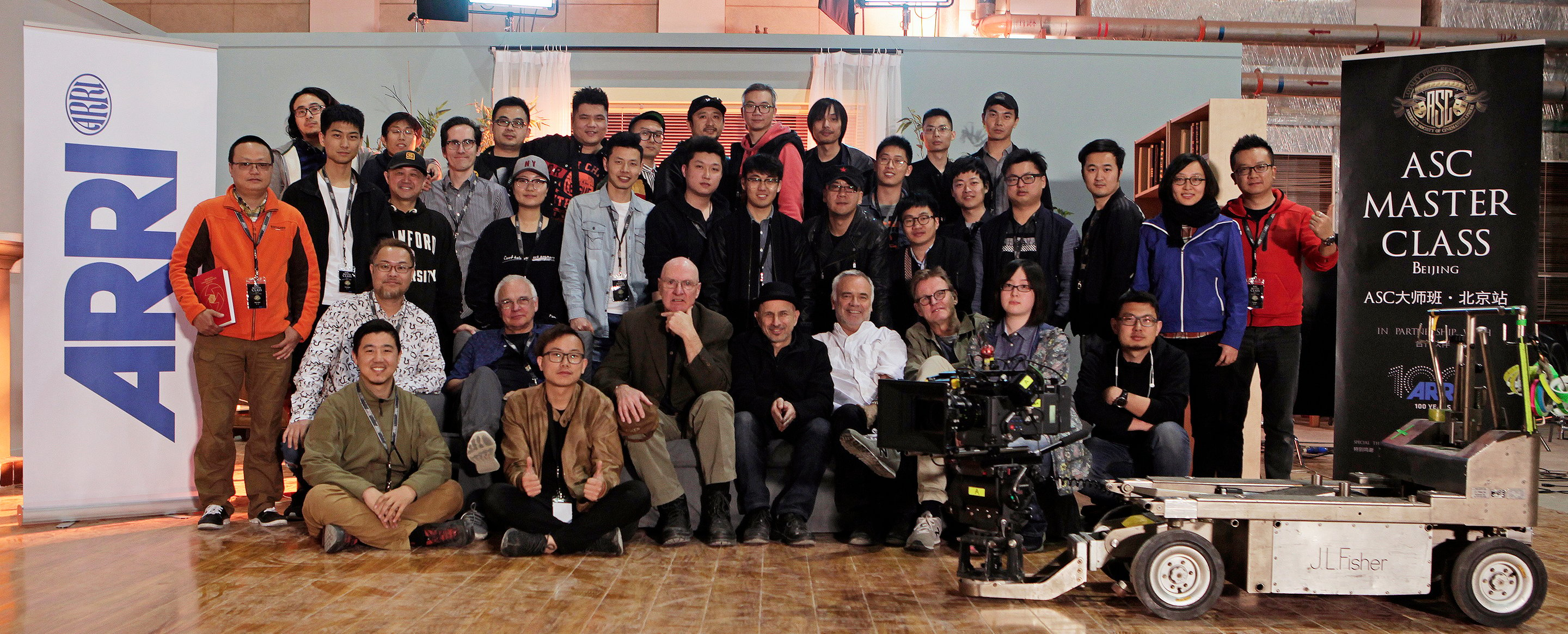 No se pierda esta oportunidad única de realizar este curso en Colombia, y de aprender directamente de la Sociedad más reconocida en la industria cinematográfica del mundo entero, con prestigiosos miembros de esa reconocida sociedad americana. Los asistentes recibirán un certificado oficial con el sello de la ASC.

Esta clase, que ya fuera dictada en Toronto, Canadá, en Beijing, China, y en San Pablo, Brasil, ahora está disponible para los técnicos colombianos sin los gastos de un viaje internacional. Todos los días habrá traducción simultánea al español.

Diseñada para profesionales de la fotografía que ya cuenten con experiencia en sets de filmación con nivel entre intermedio y avanzado, esta clase incorpora prácticas y demostraciones de técnicas esenciales de iluminación y operación de cámaracon instrucciones y análisis de flujo de trabajo de largometrajes que serán relevantes para el curso.

Este curso permitirá a quienes se inscriban, perfeccionar sus habilidades y realizar contactos profesionales valiosos que podrán impulsar sus carreras. Los principales miembros y asociados de la ASC han sido elegidos para dictar este curso de tres días y ofrecerán un vision invalorable sobre los aspectos creativos de la profesión de un director de fotografía.

Temas principales del curso:

• Técnicas de iluminación y cámara para proyectos de ficción y publicidad.
• Perfecta incorporación de efectos visuales en rodajes de acción en vivo.
• Cómo trabajar y ajustar la corrección de color del pietaje enpostproducción.
Costo:
El valor de la inscripción será de USD 1500.- (mil quinientos dólares americanos), abonados directamente en la página de la ASC. Cupos limitados.
Instructores confirmados: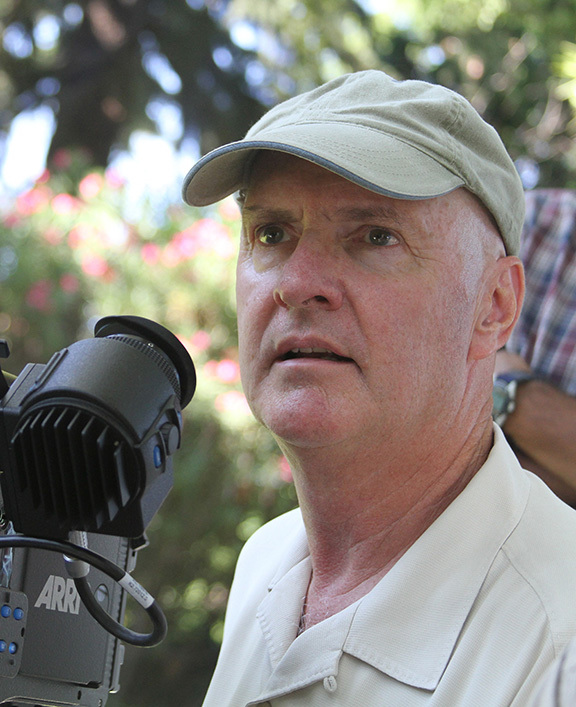 Bill Bennett, ASC ha sido director de fotografía por más de 35 años, rodando principalmente comerciales de televisión para centenas de grandes clientes como Ford, Lexus, Coca-Cola, Apple Computer, American Airlines, McDonalds y Budweiser. También con trabajos de ficción de gran importancia. Bennett tuvo el gran honor de ser el primer director de fotografía en contar con una carrera compuesta principalmente de filmes publicitarios en integrar la Sociedad Americana de Cinematografía.
En 2016 en los 30º Premios Anuales de la ASC, durante la entrega del Presidents Award recibió el Premio a Mejor Desempeño y Destaque en la Sociedad. Actualmente es miembro del Consejo Directivo y vicepresidente de la ASC. Bennett generalmente brinda asesoramiento a ARRI, Zeiss y otros grandes fabricantes en los proyectos de equipamientos. Ya ejerció como instructor de Master Class de la ASC en Hollywood, Toronto y Beijing.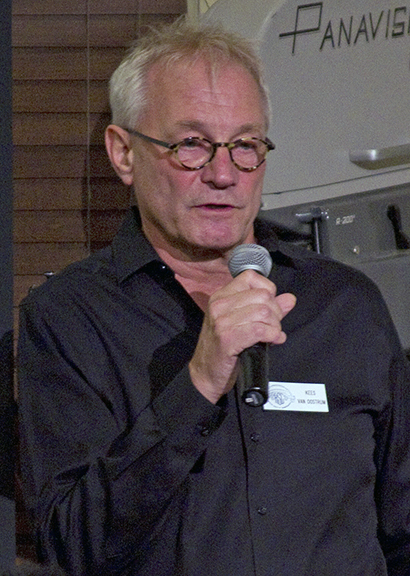 Kees Van Oostrum, ASC — el presidente de la ASC — nació y se crió en Amsterdam, Holanda. Van Oostrum estudió en la Dutch Film Academy con énfasis en dirección y cinematografía. Después de graduarse con honores recibió una beca patrocinada por el gobierno holandés que le dio la posibilidad de inscribirse en el American Film Institute (AFI). Esta experiencia le amplió su perspectiva.

Después de graduarse del AFI y recibir su título en estudios cinematográficos, Van Oostrum ha construido un rango ecléctico de unos 60 créditos, incluidas películas para cine y televisión y algunos documentales. Filmó el documental The Last Chance ganador de un Emmy, y posee otras nominaciones al Emmy por el telefilme Miss Rose White y Return to Lonesome Dove, esta última elegida por sus pares en 1994 para el Premio Outstanding Achievement in Cinematography de la ASC en una película de televisión. Van Oostrum ha sido nominado a otros premios de la ASC por sus películas para televisión The Burden of Proof, Medusa's Child y Spartacus. La diversidad de sus trabajos incluye la película histórica Gettysburg y Gods and Generals. Recientemente Van Oostrum finalizó las películas Dark Hearts y Copperhead.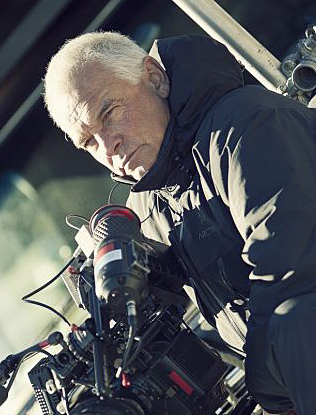 Theo Van de Sande, ASC es un graduado de la Dutch Film Academy y director de fotografía ganador de muchos premios. Ha filmado diversidad de documentales y películas y ganó el Golden Calf (El Oscar holandés) por Mejor Fotografía en 1982 y 1987. Numerosos largometrajes rodados en Europa han captado la atención internacional como The Girl With the Red Hair, The Illusionist (que recibió el premio de la Crítica y Mejor Película en los Premios de Cine Holandés) y The Pointsman, película ganadora a Mejor Fotografía en el Festival de Cine de Madrid. The Assault, la última película de Theo en Holanda, ganó el Golden Globe y se convirtió en el primer largometraje holandés en recibir un Oscar por Mejor película Extranjera.
En televisión Theo ha trabajado en el programa Tuesdays With Morrie protagonizado por Jack Lemon, el cual ganó un Emmy, un DGA y fue nominado a los Golden Globe. También trabajó en The Memory Keeper's Daughter protagonizada por Emily Watson, nominado a los premios Emmy, entre muchos otros trabajos.
Aprenda con losmejores. Inscríbase hoy en el sitio de la ASC aqui.
Programación:
Dura tres días. El primer día habrá una presentación de los miembros y sus trabajos así como una recepción de bienvenida. Los otros días serán intensivos con clases prácticas en estudio con equipamientos de las mejores empresas de alquiler de Bogotá, con estándares de Hollywood.
Contacto para mayor información:
En Colombia:
María Luisa Trujillo – Production Manager
Tel: +57 311 568 3615
Adriana Bernal – Presidente, ADFC
Tel: +57 310 217 6558
En los Estados Unidos:
Saul Molina - American Society of Cinematographers
1782 N. Orange Dr., Hollywood, CA 90028
Tel.: +1 (323) 969-4333 ramal 101
Robert Breitenstein - ARRI Latin America
888 E. Las Olas Blvd., Ft. Lauderdale, FL 33301
Tel.: +1 (954) 666-6045