10 ASC Members Among Emmy Nominees
Winners in cinematography categories to be announced Sept. 9-10 during AMPAS Creative Arts ceremonies.
ASC Staff
UPDATE: Originally scheduled for September, the Emmy Awards ceremonies have been postponed because of the SAG and WGA strikes.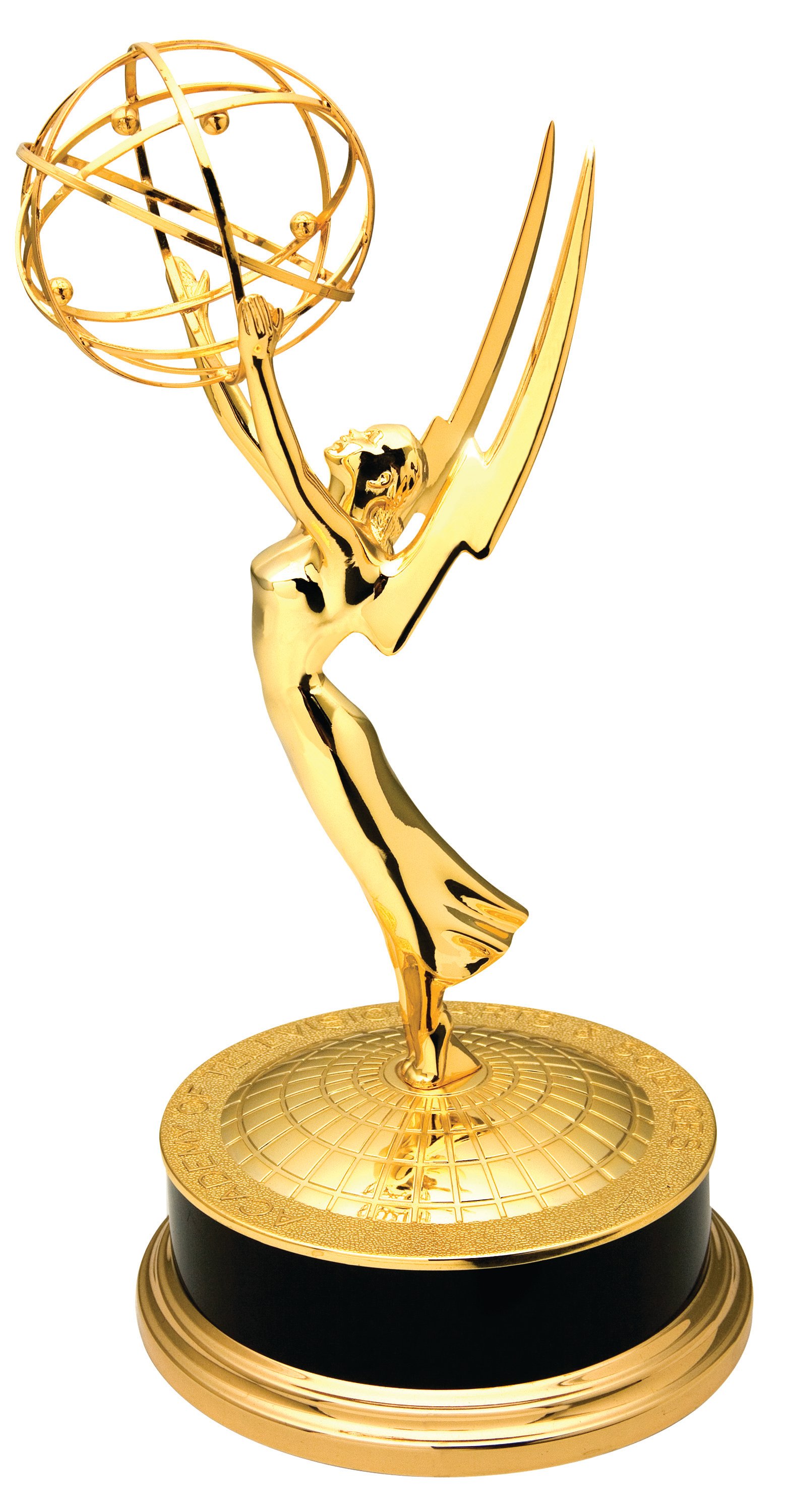 The 75th annual Primetime Emmy Awards nominations were revealed by the Academy of Television Arts and Sciences on the morning of July 12, with the American Society of Cinematographers well represented among those honored for their work
In order to be eligible for this year's awards, programs had to have aired between June 1, 2022, and May 31, 2023.

Among other milestones for ASC members, this year marks the 13th Emmy nomination for three-time past winner Gary Baum, (How I Met Your Father) and the first for Dean Cundey (The Mandalorian) and Jody Lee Lipes (Dead Ringers). Adriano Goldman has now earned five nominations for The Crown, while M. David Mullen earned his fifth nod for The Marvelous Mrs. Maisel. Both have previously won twice for their respective shows.
In addition to the categories for cinematography, ASC member Andrij Parekh earned a nomination for Outstanding Directing for a Drama Series recognizing his work in the HBO series Succession episode "America Decides" which was photographed by Katelin Arizmendi, who also shot three other episodes in the show's forth season. Parekh previously won for Succession in this same category in 2020.

Here are the nominees in each category for camerawork (a complete list with all categories can be found here):
Outstanding Cinematography for a Series (Half-Hour)
Atlanta • "Andrew Wyeth. Alfred's World" • FX • FX Productions
Christian Sprenger, ASC
Barry • "Tricky Legacies" • HBO Max • HBO in association with Alec Berg and Hanarply
Carl Herse
How I Met Your Father • "Daddy" • Hulu • 20th Television
Gary Baum, ASC
The Mandalorian • "Chapter 20: The Foundling" • Disney+ • Lucasfilm Ltd.
Dean Cundey, ASC
Only Murders in The Building • "I Know Who Did It" • Hulu • 20th Television
Chris Teague
Schmigadoon! • "Something Real" • Apple TV+ • Broadway Video / Universal Television in association with Apple
Jon Joffin, ASC
Outstanding Cinematography for a Series (One Hour)
Andor • "Rix Road" • Disney+ • Lucasfilm Ltd.
Damián García
The Crown • "Mou Mou" • Netflix • Left Bank Pictures and Sony Pictures Television for Netflix
Adriano Goldman, ASC, BSC, ABC
House of the Dragon • "The Lord of the Tides" • HBO Max • HBO in association with 1:26 Pictures, Bastard Sword, and GRRM Productions
Catherine Goldschmidt
The Marvelous Mrs. Maisel • "Four Minutes" • Prime Video • Amazon Studios
M. David Mullen, ASC
The Old Man • "I" • FX • 20th Television in association with The Littlefield Company
Sean Porter
Wednesday • "Woe What a Night" • Netflix • A Netflix Series / An MGM Television Production
David Lanzenberg
Outstanding Cinematography for A Limited or Anthology Series or Movie
Black Bird • "Hand To Mouth" • Apple TV+ • Apple Studios
Natalie Kingston
Boston Strangler • Hulu • 20th Century Studios
Ben Kutchins
Dead Ringers • One" • Prime Video • AnnaPurna Pictures, Amazon Studios
Jody Lee Lipes, ASC
George & Tammy • "Stand By Your Man" • Showtime • MTV Entertainment Studios, 101 Studios, Freckle Films, Blank Films Inc, Mad Chance, Brolin Productions, Aunt Sylvia's Moving Picture Company
Igor Martinovic
Guillermo del Toro's Cabinet of Curiosities • "The Autopsy" • Netflix • Netflix / Double Dare You
Anastas Michos, ASC, GSC
Outstanding Cinematography for a Nonfiction Program
100 Foot Wave • Chapter VI – Force Majeure • HBO Max • HBO Presents, Topic Studios, Library Films, Amplify Pictures
Antoine Chicoye, Mikey Corker, Vincent Kardasik, Alexandre Lesbats, Chris Smith, João Vidinha, Michael Darrigade
Secrets of the Elephants • Desert • National Geographic • Oxford Scientific Films LTD and Earthship Productions for National Geographic
Toby Strong, James Boon, Bob Poole
The 1619 Project • Justice • Hulu • Onyx Collective, Lionsgate Productions in association with One Story Up Productions, Harpo Films and The New York Times
Jerry Henry
Stanley Tucci: Searching For Italy • Calabria • CNN • CNN Original Series, RAW
Andrew Muggletonian
Still: A Michael J. Fox Movie • Apple TV+ • An Apple Original Film in association with Concordia Studio
C. Kim Miles, CSC, ASC, MySC; Clair Popkin; Julia Liu
The Territory • National Geographic • National Geographic Documentary Films Presents a Documist and Associação Jupaú Film in association with Time Studios, Xtr, Doc Society Climate Story Fund / A Production of Protozoa Pictures, Passion Pictures, Real Lava
Alex Pritz, Tangãi Uru-eu-wau-wa
Outstanding Cinematography for a Reality Program
The Amazing Race • Series Body of Work • CBS • WorldRace Productions, Inc.
Joshua Gitersonke, Bryan T. Adams, Kathryn Barrows, Josh Bartel, Kurt Carpenter, David D'Angelo, Matthew Di Girolamo, Adam Haisinger, Robert Howsam, Kevin Johnson, Jay Kaufman, Ian Kerr, CSC, Daniel Long, Lucas Kenna Mertes, Ryan Shaw Alan Weeks
Deadliest Catch • "Call of a New Generation" • Discovery Channel • Original Productions, LLC for the Discovery Channel
David Reichert, Charlie Beck, Bryan Miller, Todd Stanley, Shane Moore, Nathan Garofalos, David Arnold
Life Below Zero • "The Pursuit" • National Geographic • BBC Studios
Danny Day, Simeon Houtman, Jason Hubbell, Ben Mullin, Zach Vincent
Survivor • Series Body of Work • CBS • MGM Television
Peter Wery, Scott Duncan, Russ Fill, George Andrews, Tim Barker, Marc Bennett, Paulo Castillo, Rodney Chauvin, Chris Ellison, Nixon George, Matthias Hoffmann, Toby Hogan, Derek Holt, Efrain "Mofi" Laguna, Ian Miller, Nico Nyoni, Paul Peddinghaus, Jeff Phillips, Nejc Poberaj, Daniel Powell, Louis Powell, Jovan Sales, Erick Sarmiento, Dirk Steyn, John Tattersall, Holly Thompson, Paulo Velozo, Cullum Andrews, Christopher Barker, Granger Scholtz, Nic Van Der Westhuizen, Dwight Winston
Welcome To Wrexham • "Do or Die" • FX • Boardwalk Pictures
Alastair McKevitt, Craig Hastings, Leighton Cox, Jason Bulley