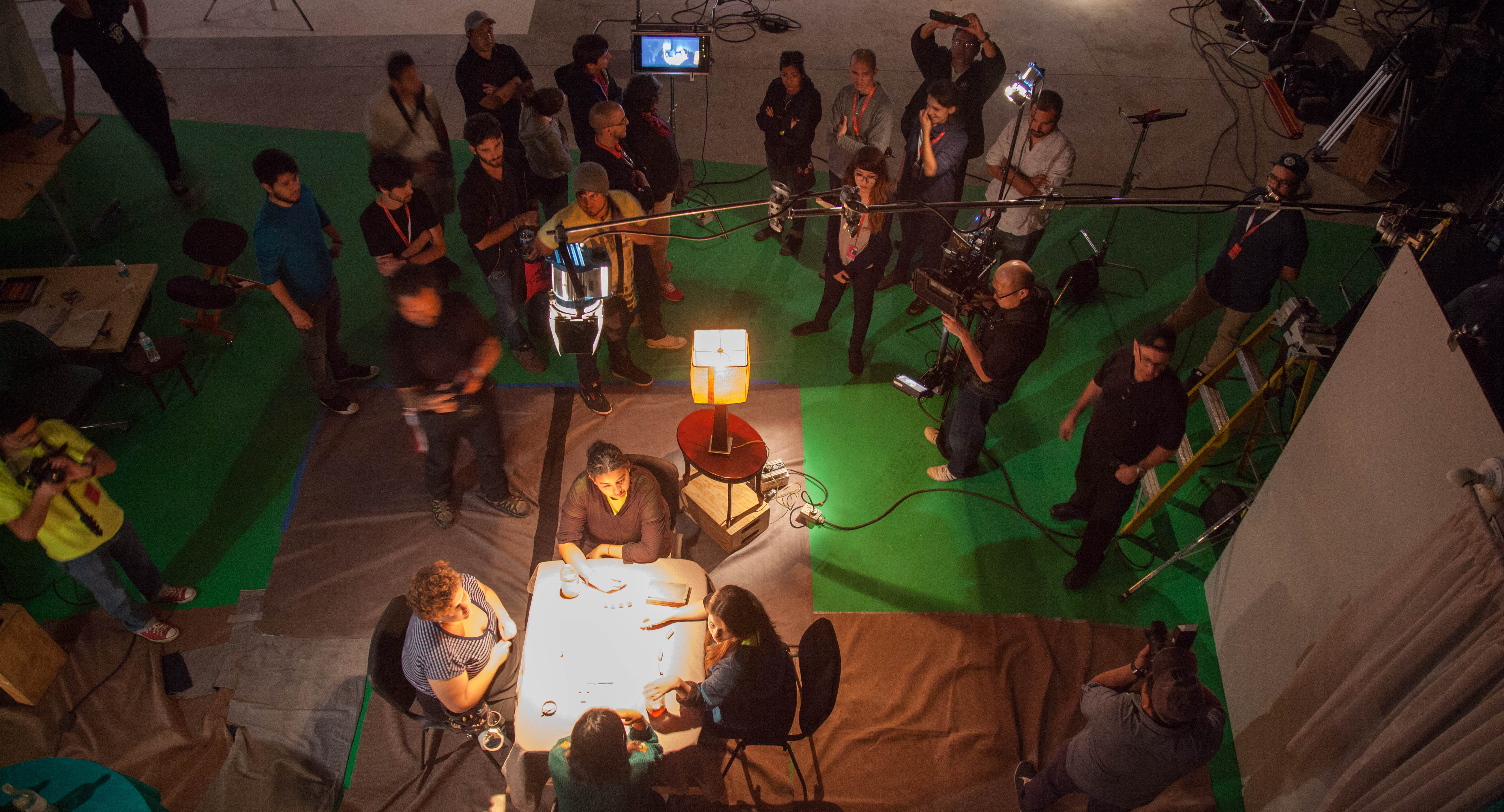 Kenny and Crudo pose with Henner Hofmann, ASC, AMC. (Photo: Alex Beatty)
ASC Reaches Out in Mexico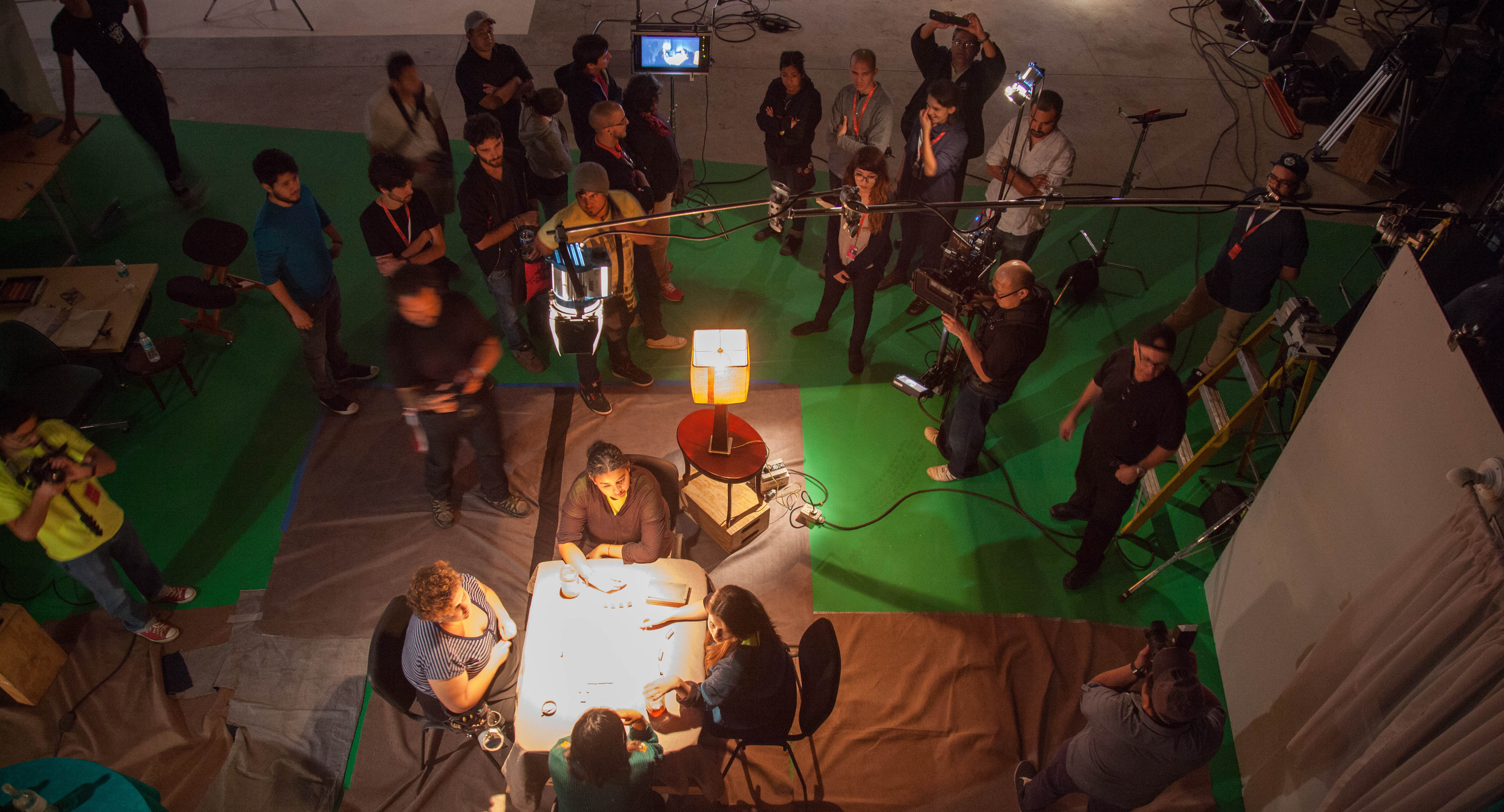 Photos by Alex Beatty
ASC President Richard Crudo and Francis Kenny, ASC, recently led a series of instructional seminars in Mexico as part of an ASC/American Cinematographer trip to Mexico City and Guadalajara. Accompanying them were Dan Ikeda and ASC associate Mark Bender of The Tiffen Co., who provided Steadicam instruction during hands-on lighting-and-camera sessions. Gabriel Beristain, ASC, BSC, met up with the group near Guadalajara to participate in a press conference about the ASC's educational initiatives, including its Master Class program, and I was also in Guadalajara to answer questions about the magazine's role as the ASC's flagship publication.

"It's extremely important that we expand our educational efforts, and these experiences are always very enjoyable and enriching for the ASC members who participate," says Crudo. "The good will we're spreading — not just about our organization, but about Hollywood and the United States in general — is immeasurable. The people we meet and teach are friendly and grateful."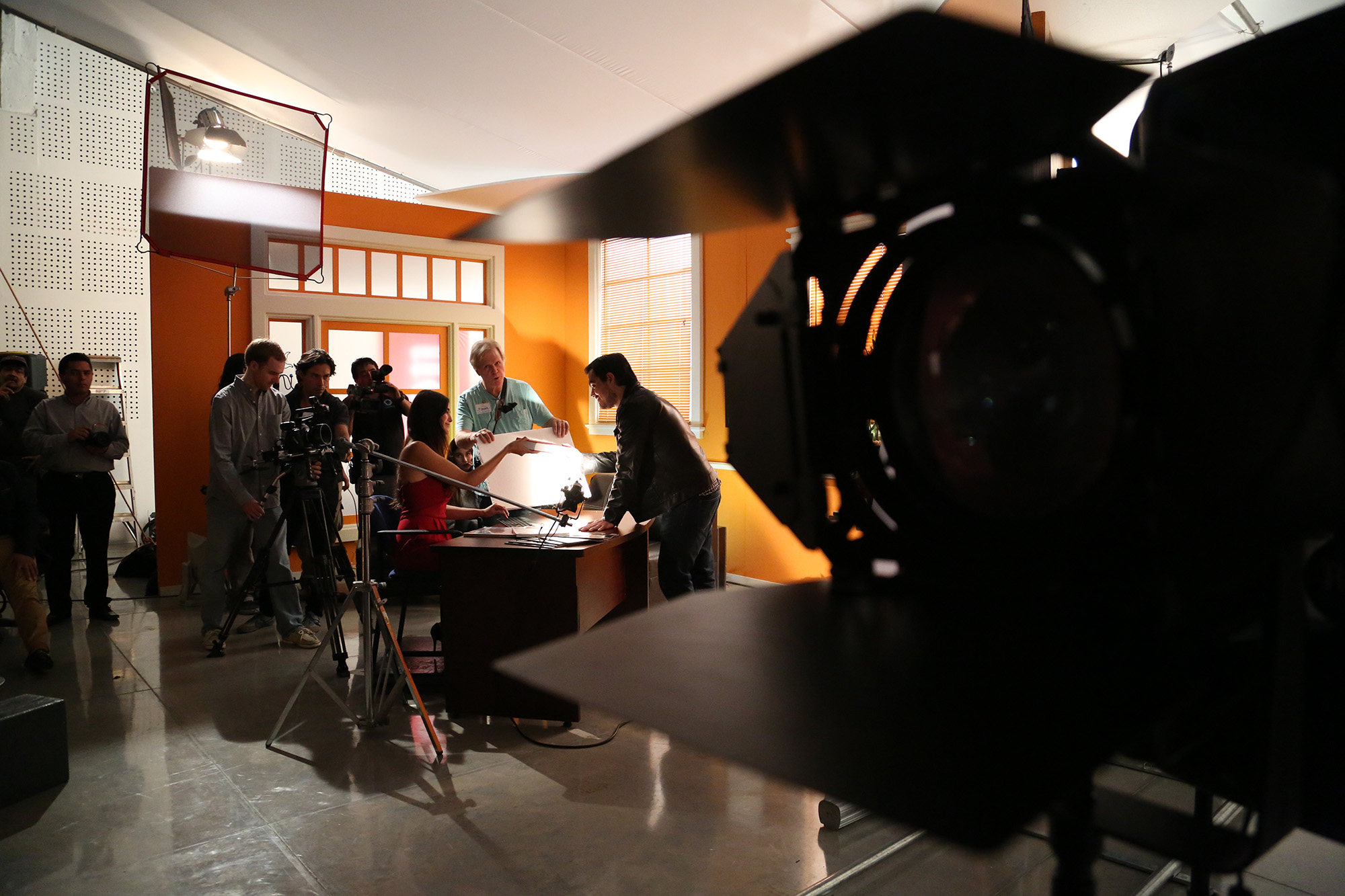 The excursion began on March 4 in Mexico City, where Crudo and Kenny conducted a professional-development seminar and lighting workshop sponsored by Canon Mexicana, Umpeq TV, CTT EXP & Rentals, Aianet and Litepanels. On the following morning, the ASC delegation visited Revolution's stages to see a demonstration of the Bolt High-Speed Cinebot, a 6-axis motion-control arm designed by Mark Roberts Motion Control. (The Bolt features a robotic arm capable of moving up to 21' per second while traveling along a 41'-long track.) Later in the afternoon, the group met with executives at Televisa, where they discussed the facility's desire to upgrade its systems to a 4K platform and also touched on cameras and lighting techniques.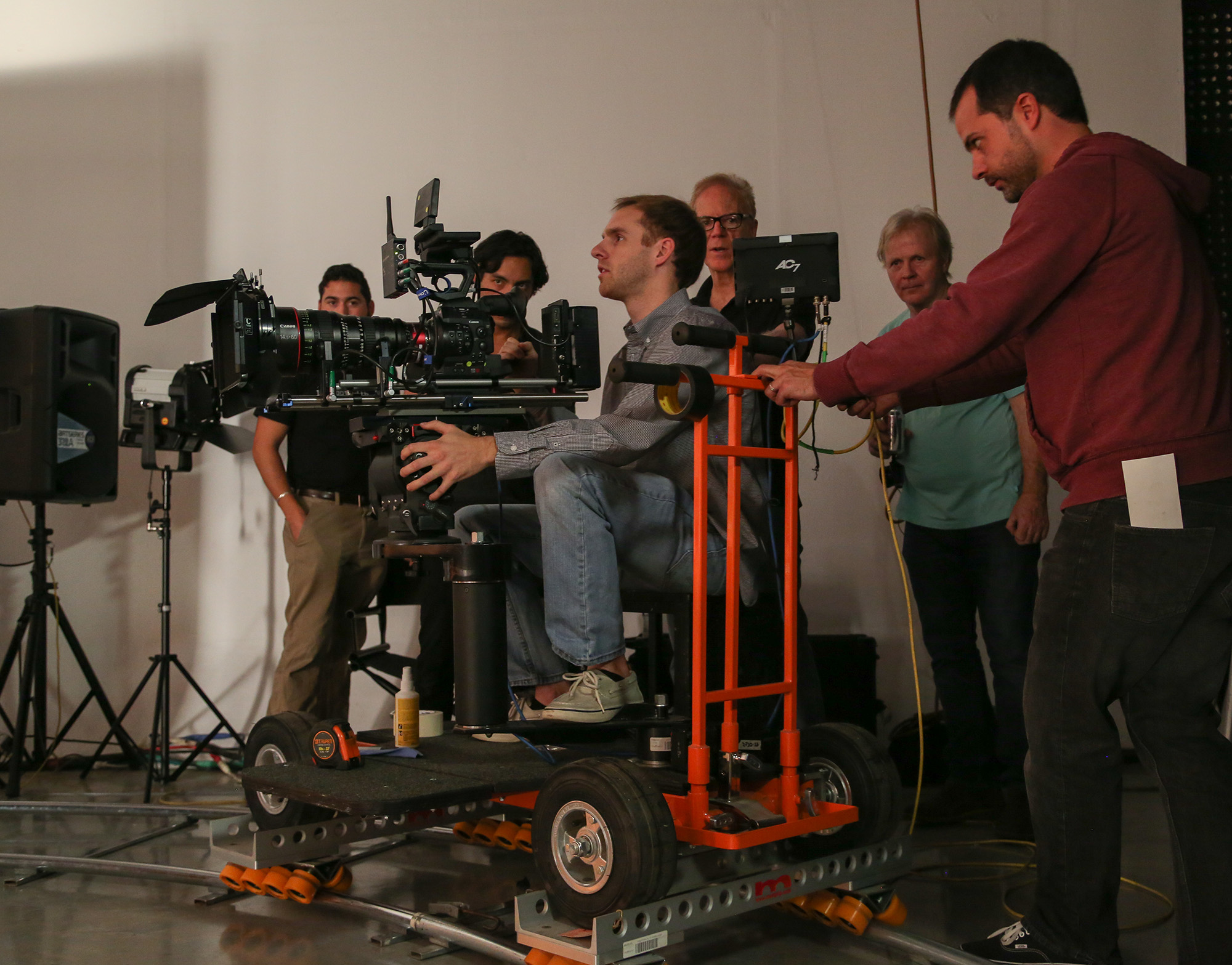 That evening, the ASC's emissaries visited the Centro de Capacitación Cinematográfica, A.C., an elite film school supported by Mexico's National Council for Culture and Arts. CCC Director Henner Hofmann, ASC, AMC introduced the delegation to some of his fellow AMC members, and students were invited to ask Kenny and Crudo questions about their work on the FX series Justified.
"Henner has done stellar work at the CCC," says Kenny. "It was a joy trading information with an auditorium full of students who cared about the ASC and understood what the Society means to cinematography. The students had an intellectual sophistication that encompassed both literary and visual references. I was also impressed with their technical knowledge of both analog and digital cinematography."

"This type of contact and interaction with industry professionals is vital for filmmakers in training," says Hofmann. "Richard and Francis focused their discussion on the importance of creating an atmosphere with lighting, stressing the difference between darkness and 'cinematic darkness.' Dan Ikeda and Mark Bender also shared their expertise in a Steadicam-operation workshop."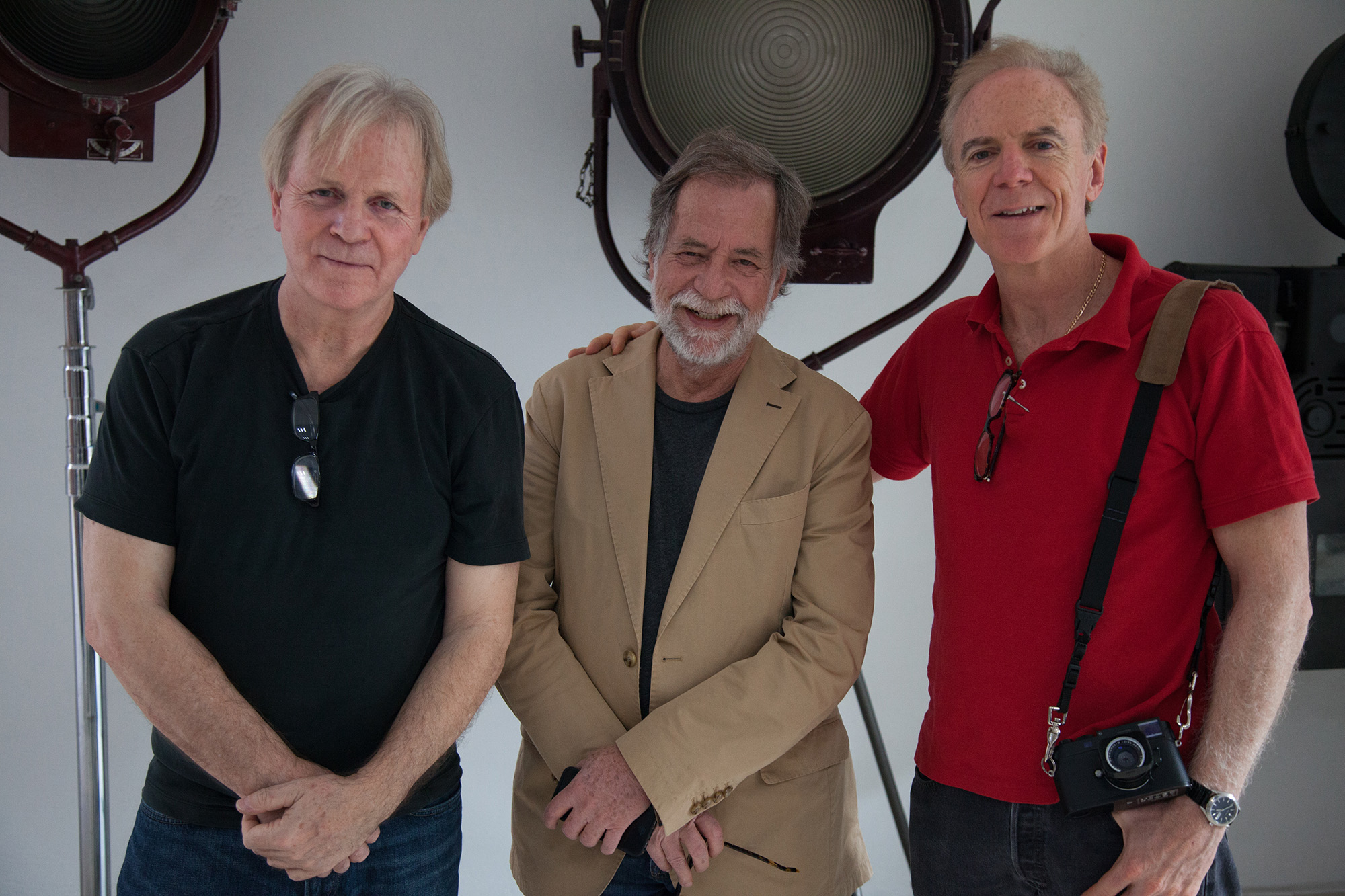 Bender notes, "It was a privilege and a delight to watch and participate in the trans-cultural exchanges that took place on this trip. Richard and Francis created a succession of captivating and inspiring moments during their sessions with the Mexican cinematographers and students. They created a curriculum that incorporated our Steadicam and Tiffen filters as essential tools, and they really made the presentations come alive."

On March 6, the ASC group visited Instituto Tecnológico de Estudios Superiores de Occidente, where Crudo and Kenny shared their professional experiences with 120 university students.

After traveling to Guadalajara, the duo led "mini master classes" at Chapala Media Park, a facility located 45 minutes south of Guadalajara. The park offers access to advanced technology for producers, animators, video-game makers and advertising companies, and comes equipped with cameras, computers, lighting equipment, motion-sensor suits, a greenscreen measuring more than 7,200 square feet, and studios for sound recording and mixing. The park is managed and maintained by the Jalisco Institute of Information Technology with support from both the federal and state governments.

Crudo and Kenny, working closely with Bender and Ikeda, offered 15 students from Latin America and the Caribbean three days of instruction in lighting, composition, camera moves and other aspects of their craft. Volunteers served as models on a three-walled set lit with equipment provided by the facility and by Circulo Blanco S.A. de C.V., Umpeq TV, CTT EXP & Rentals and Litepanels. Q&As with Crudo and Kenny covered a wide variety of topics to supplement the lessons.

During the March 8 press conference at Chapala Media Park, which was attended by more than a dozen Mexican media outlets, Beristain joined the group to help emphasize the ASC's ongoing commitment to educational outreach. After returning to the U.S., he noted that he serves as a liaison with the Guadalajara International Film Festival, which included the ASC sessions as part of its educational programming. "The Guadalajara Festival is a favorite of mine for its ability to rally that beautiful city and its wonderful people with 10 days devoted to the art of filmmaking and the intricate process of financing and selling films," Beristain says. "For several years now, I have made a point of playing a more active role at the festival, linking their extensive educational program to master classes and inviting distinguished instructors to participate. The programs are sponsored by the Berlinale Talent Campus Guadalajara, which also offers an opportunity to 'meet with the experts' in one-on-one encounters with select members of the cinematographers' program. Everyone who participates has the opportunity to exchange ideas, consult on technical topics and discuss their future in the industry.

"Both the festival and the city of Guadalajara have grown very fond of the ASC and recognize the tremendous benefits of the ASC's interest and participation," he adds.

"We were treated as royalty," says Kenny. "At every place we spoke and held seminars, we found intelligence, energy, talent and a youthful passion."

"It's always an eye opener for me to travel around the world as part of an ASC delegation," Crudo reflects. "In Mexico, especially, we find there's a profound desire for direct contact with our members. On this trip, the students were very well schooled, so any instruction we offered necessarily began at a somewhat refined level. But it was their hunger to grow in knowledge that was so impressive. With the wonderful success Mexican cinematographers have had during the past few awards seasons, it's apparent they must be doing something right."