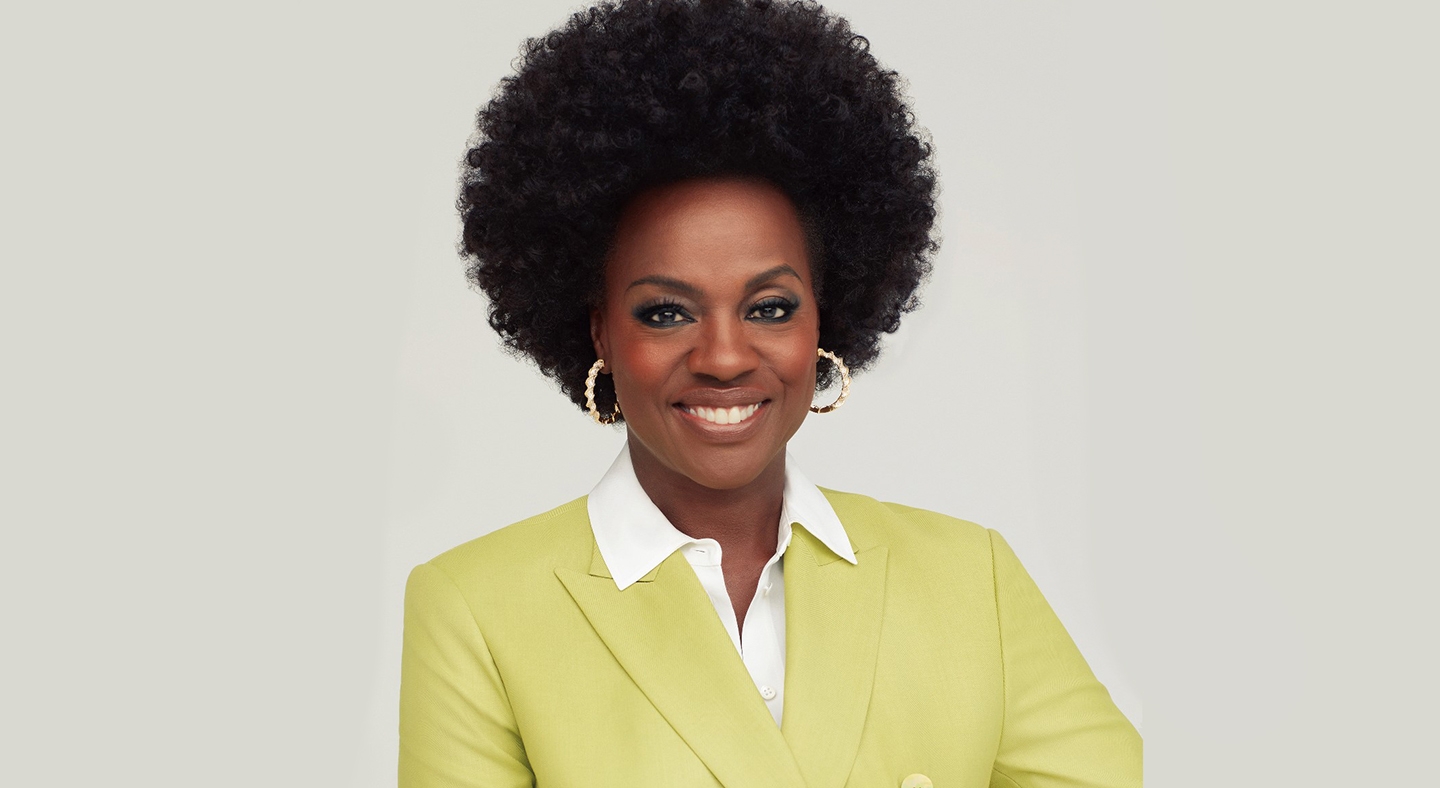 ASC to Honor Viola Davis with Board of Governors Award
"Who hasn't left a theater impacted by a performance by this amazing talent? We cannot wait to celebrate and thank her for her sharing her art."
ASC Staff
The American Society of Cinematographers (ASC) will recognize Oscar-winning actor, producer, and New York Times best-selling author Viola Davis with its 2023 ASC Board of Governors Award. The honor will be presented at the organization's 37th Annual ASC Awards for Outstanding Achievement Gala on Mar. 5, 2023, at The Beverly Hilton in Beverly Hills, Calif.
"We're thrilled to be honoring the brilliant and talented Viola Davis for her exceptional contributions to cinema and television," says ASC President Stephen Lighthill. "As an artist, no one sets the bar higher. She is a true collaborator and an important voice in our community."
The ASC Board of Governors Award recognizes individuals in the industry whose body of work has made significant and indelible contributions to cinema. It is reserved for filmmakers who have are champions for directors of photography and the visual art form.
Davis made history as the first Black actress to win an Oscar (Fences), an Emmy (How to Get Away with Murder) and two Tony Awards (Fences, King Hedley). Davis' peers have honored her talent with five Screen Actor Guild (SAG) Awards.
Her impressive list of feature credits including Oscar-nominated performances in Ma Rainey's Black Bottom(2021), The Help (2012), and Doubt (2009). Davis' many acclaimed films include The Unforgiveable (2021), Troop Zero (2019), Windows (2018), Suicide Squad (2016), Lila & Eve (2015), Ender's Game (2013), Prisoners (2013), Beautiful Creatures (2013), and Antwone Fisher (2002), among others.
In addition to her Emmy win, Davis collected three more Emmy nominations for her portrayal of Annalise Keating on ABC's How to Get Away with Murder. She earned another Emmy nom for the popular ABC series Scandal. Davis' unforgettable roles on television include Michelle Obama in Showtime's First Lady (2022) and Lynda P. Frazier in Showtime's United States of Tara (2010).
In 2012, Davis and her husband founded JuVee, which is focused on giving a voice to the voiceless through strong, impactful, and culturally relevant narratives. The Los Angeles-based, artist-driven company produces film, television and digital content across all forms of entertainment.
Davis can currently be seen on the big screen portraying General Nanisca in TriStar Pictures/Entertainment One's The Woman King, from director Gina Prince-Bythewood. Inspired by true events and produced by Davis' JuVee Productions along with Cathy Schulman and Maria Bello, the film tells the remarkable story of the Agojie, the all-female unit of warriors who protected the African Kingdom of Dahomey in the 1800s with skills and a fierceness unlike anything the world has ever seen.
"Viola Davis' distinguished contributions to storytelling cannot be overstated," notes ASC Awards Chairman Chuck Minsky. "Who hasn't left a theater impacted by a performance by this amazing talent? We cannot wait to celebrate and thank her for her sharing her art."
Previous recipients of the ASC Board of Governors Award include Sofia Coppola, Jeff Bridges, Angelina Jolie, Denzel Washington, Ridley Scott, Barbra Streisand, Harrison Ford, Julia Roberts, Christopher Nolan, Morgan Freeman, Francis Ford Coppola, Sally Field, Ron Howard, Martin Scorsese, and Steven Spielberg, among others.