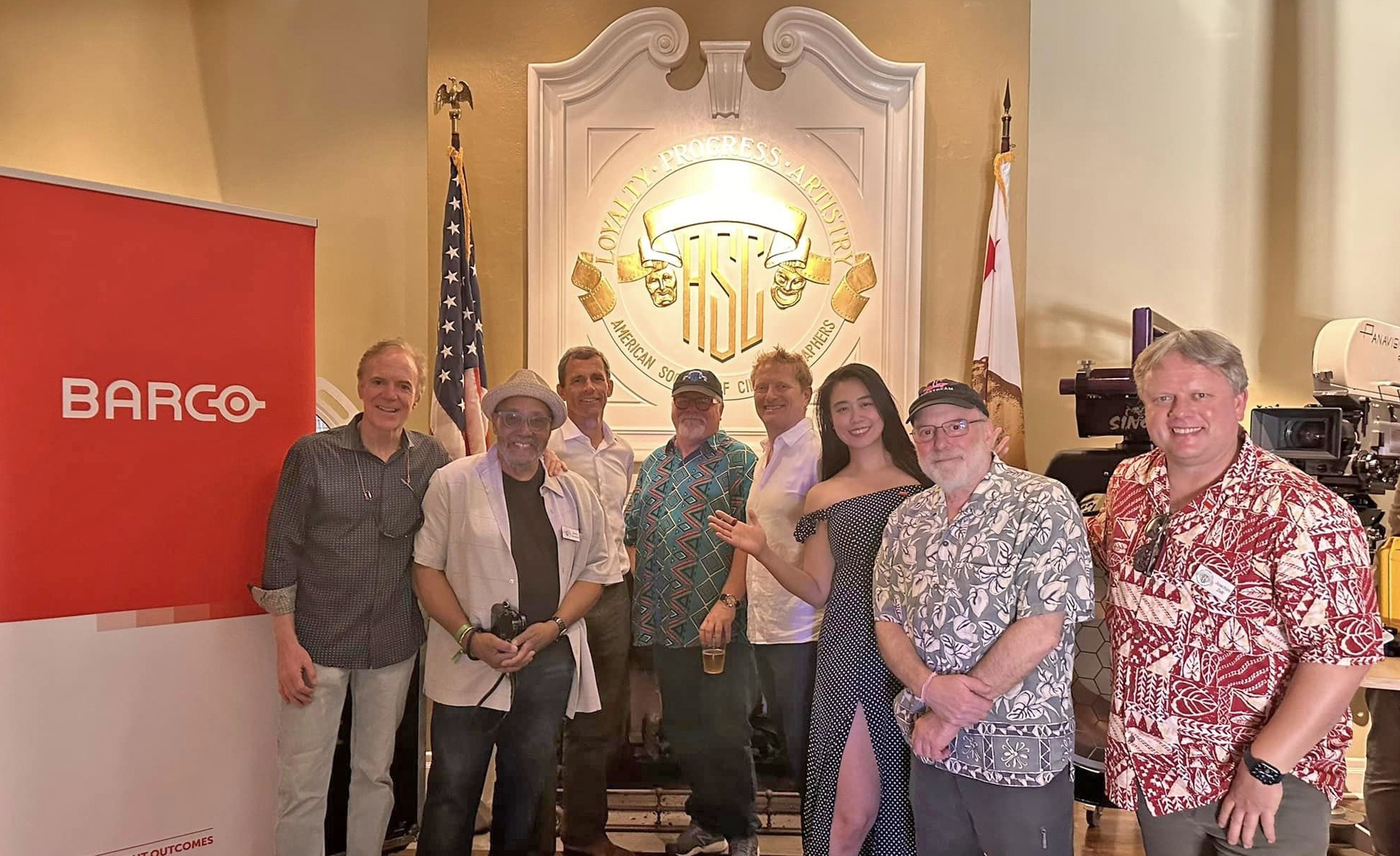 On the scene for the final phase of the install — overseen by Joachim Zell (far right) — were Society members Richard Crudo and John Simmons, ASC executive director Terry McCarthy, ASC President Shelly Johnson, Anders Ballestad and Iris Wu from Barco, and vice-president Charlie Lieberman. (Photo by Oliver Bokelberg ASC)
Barco Delivers Outstanding Images in ASC Clubhouse
New 4K laser projection system is a tremendous upgrade to the Society's AV setup.
David E. Williams
Technicians from Barco — working with ASC associate member Joachim "JZ" Zell, the company's head of HDR Content Workflow — have completed the installation of a new Freya RGB laser projection system in the ASC Clubhouse.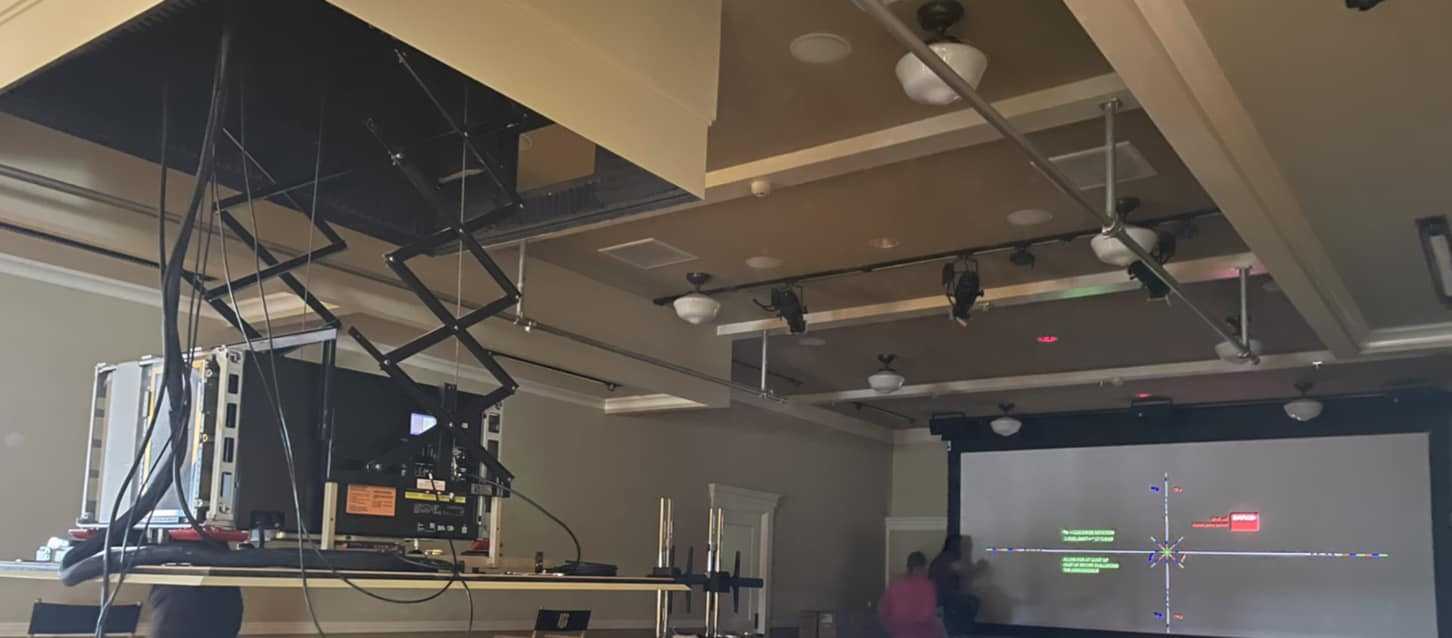 With native 4K resolution (4,096 x 2,160), the unit is based on the company's Series 4 platform, features DLP chipsets from Texas Instruments, and employs an Alchemy Integrated Cinema Media Processor. The system is set to deliver 30 footlamberts (100 nits) in daytime conditions and 14 footlamberts (48 nits) in the "normal" DCI setting. The ASC's prior 2K system could only deliver a maximum of 11 FL and had a contrast ratio of 1000:1; the 4K Fraya has a contrast ratio of 5500:1 and can display Rec709, P3 or Rec2020 content.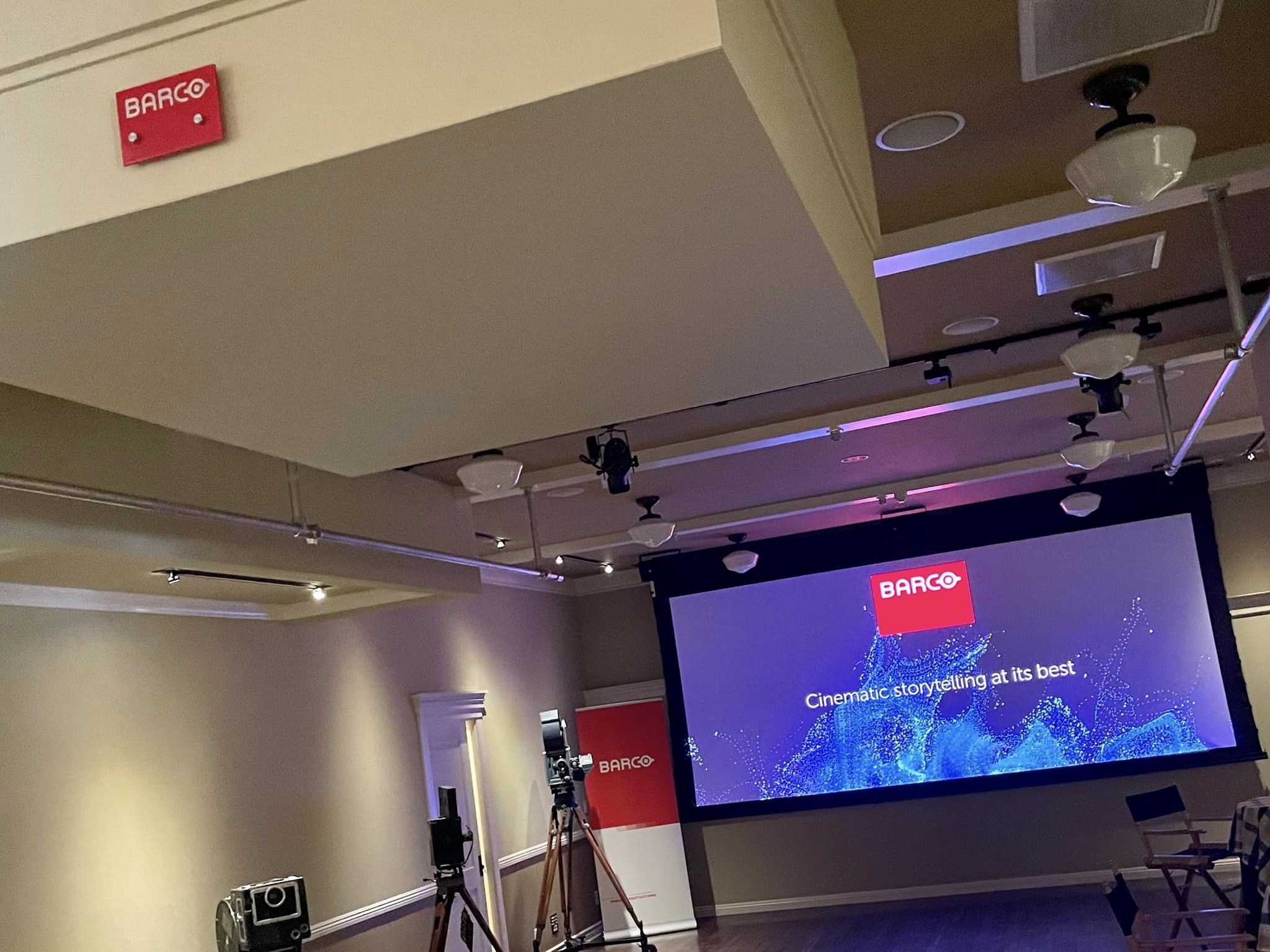 Among the first members to use the improved exhibition space was Cao Yu, ASC — who screened his new feature Cord of Life on June 17 for associates and guests, including members of his family who were visiting from Beijing.