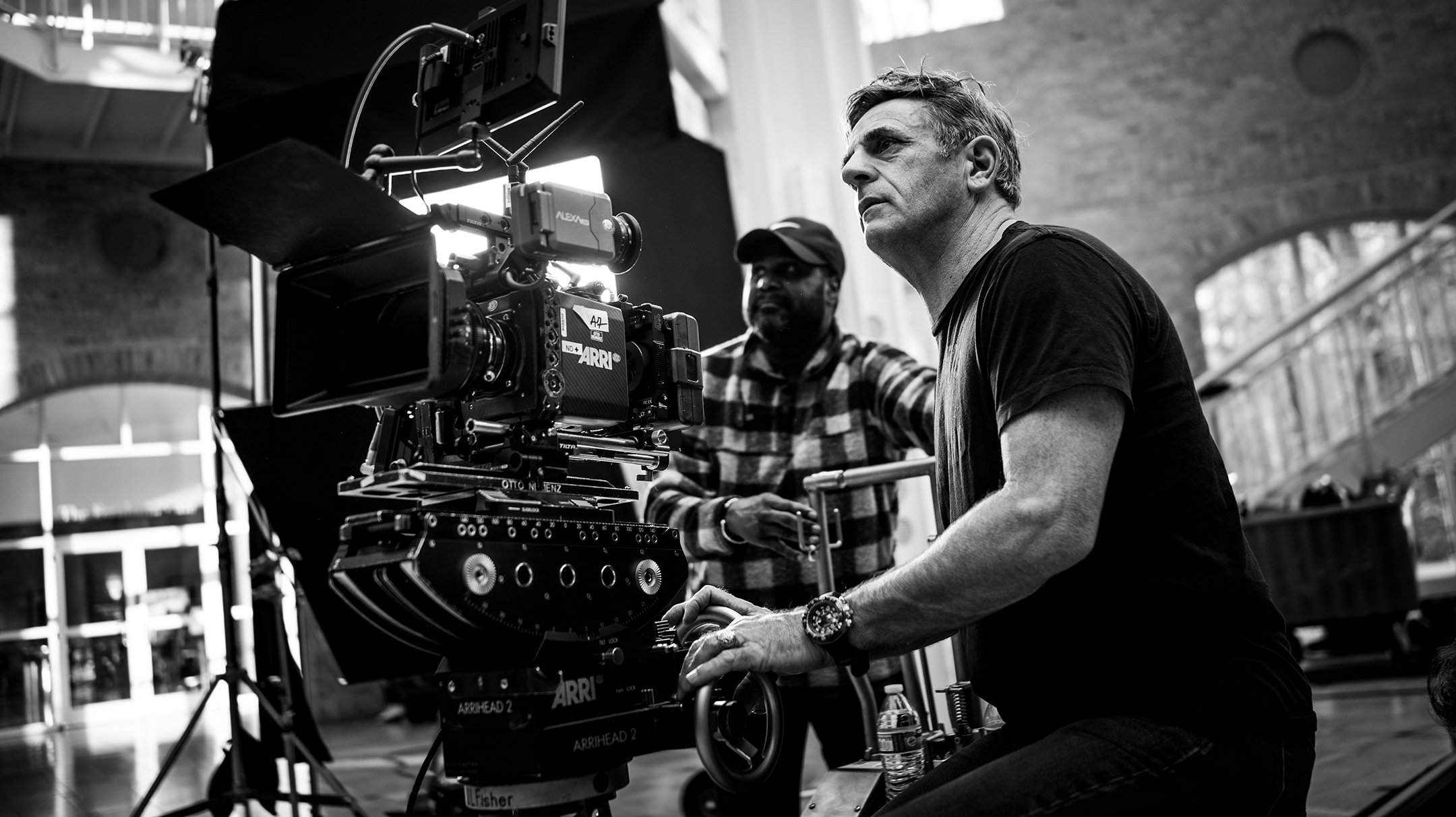 Burberry Welcomed as New ASC Member
He is best known for his extensive music video work with artists including Guns N' Roses, Alice Cooper, Britney Spears, Ozzy Ozbourne, Busta Rhymes and The Weeknd.
David E. Williams
Born in England and raised in Sydney, Australia, Vance Burberry's passion for light began while he worked as a stagehand for a local theater company. He marveled at the way light could transform the stage into a magical world, allowing the audience to become immersed in the story. He soon focused on working in the lighting department and began learning the craft of lighting design.
But making a living in theater was difficult, so Burberry jumped at the opportunity to light for local rock bands. In just three years, he was lighting concert tours for major Australian artists, including Cold Chisel and INXS. In 1984, during a world tour with INXS that ended in the U.S., he was asked to stay and go on the road with American pop act the Go-Go's on what would become their final tour.
After becoming a U.S. resident, living in Hollywood, Burberry continued working on numerous projects where he inadvertently found himself working on film sets as an electrician. He soon became a gaffer during the early beginnings of music videos and the rise of MTV, so it was a natural transition for him to move behind the camera. As a cinematographer, he was given the freedom to design and create his own lighting environments.
After filming the video for Guns N' Roses' 1987 track "Sweet Child O' Mine" (the first of six he would shoot for the band) Burberry's career grew rapidly during the latter part of the decade, with him later collaborating with artists including Alice Cooper, Tesla, Extreme, Britney Spears, Ozzy Osbourne, Busta Rhymes and The Weeknd.
With his concert-lighting background, he shot many performance films during that period, something he continues to do. This concert work includes "Pearl Jam, Let's Play Two, "The Eagles, Live at the Forum," "Beyonce and Jay-Z, Live at the Rose Bowl," "Alicia Keys Live in LA," and "U2 Live at the Apollo." Recently, he has collaborated on several projects for Adele.
During the 1990s, a time when music videos frequently had budgets of over $1 million, Burberry worked nonstop. He found that this genre allowed him the creative freedom he sought. In addition, he expanded into the realm of commercials. During this time, he shot a spot for Coca-Cola which is now on permanent display at the Museum of Modern Art in New York.
Burberry has since shot hundreds of music videos and commercials with directors including Nigel Dick, David Fincher, Francis Lawrence, Hype Williams, Paul Hunter and Stan Winston.
"For me, cinematography is not only a craft but a spiritual journey. For me to tell a story visually requires an emotional connection, I listen to my heart," he noted. "The light must serve the story, regardless of whether it's a commercial of feature film or music video. The imagery must connect the audience emotionally to the story being told."
In November of 2022, Burberry was honored with a Golden Frog at the Camerimage Festival in Poland for Outstanding Achievement in Music Video.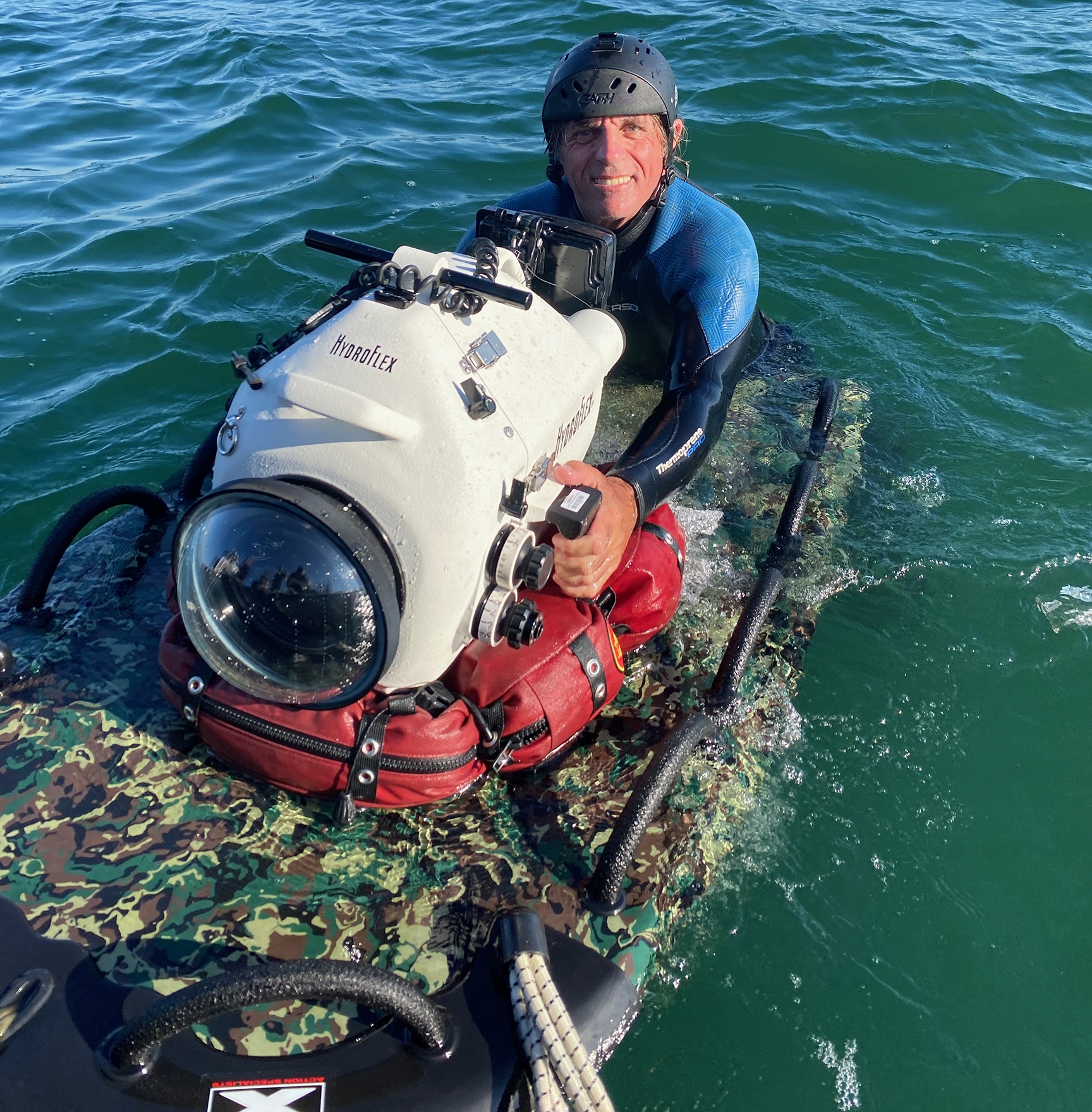 A veteran diver and underwater cinematography specialist, he is also a member of the Australian Cinematographers Society.