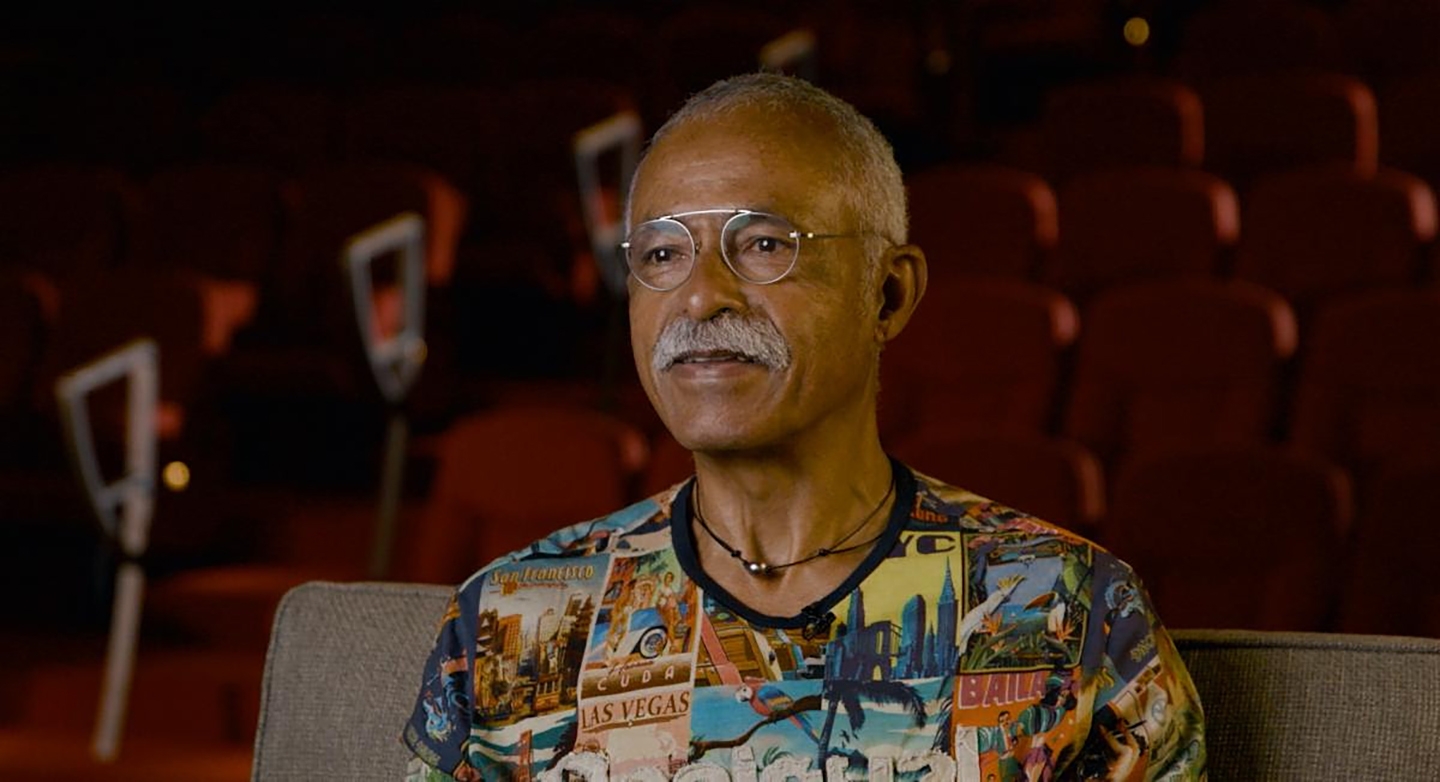 Donald A. Morgan, ASC (Photo courtesy of the Television Academy Foundation)
Donald A. Morgan, ASC Subject of New Career-Spanning Interview
The Television Academy Foundation has just published a four-hour interview with the 11-time Primetime Emmy Award-winning cinematographer.
David E. Williams
In this new in-depth interview, 21-time Emmy-nominated director of photography Donald A. Morgan, ASC talks about his first job in television — in the mailroom of KTTV — and how he subsequently got on staff in the lighting department and began working on several of Norman Lear's shows in the 1970s, including All in the Family, The Jeffersons and One Day at a Time.
Morgan describes how he became a director of photography and talks about his work on Three's Company, Silver Spoons and Gloria. Morgan also discusses his work lighting several variety specials, including Baryshnikov on Broadway, and awards shows, including the NAACP Image Awards.
Morgan then recounts working on several comedies from the 1980s to today, including Mr. Belvedere, Benson, 227, Home Improvement, Moesha, My Wife and Kids and Girlfriends. He talks about the craft of cinematography, working on multiple shows at once, and how involved he is with post-production. He describes his then-recent work on The Ranch, The Conners, Last Man Standing and The Upshaws and how the COVID-19 pandemic impacted production.
Morgan concludes with remarks about how cinematography for television has changed since he started in the business and offers advice to aspiring cinematographers.
The Interviews: An Oral History of Television is a curated and searchable online archive — produced by the Television Academy Foundation — of over 4,000 hours of video interviews with TV legends and innovators from in front of and behind the camera, created to preserve and share television's history and provide an invaluable research platform for students, professionals, teachers and the public at large. (Formerly known as The Archive of American Television).
This extensive library of interviews, with accomplished men and women from many disciplines and genres in television, provides insight into the lives and work of the artists, network executives, larger-than-life characters and technical innovators responsible for the evolution of television. These firsthand accounts capture the context of different eras in American history, illustrate how television has reflected society through its news and entertainment content and shaped culture in ways that no other medium could. All the inspiring, funny, poignant and fascinating stories — from Rita Moreno to Edie Falco, Larry Wilmore to Dick Van Dyke, Jeff Zucker to Norman Lear — are what make The Interviews unique and irreplaceable.
Morgan was honored by the ASC with the Career Achievement in Television Award in 2020.